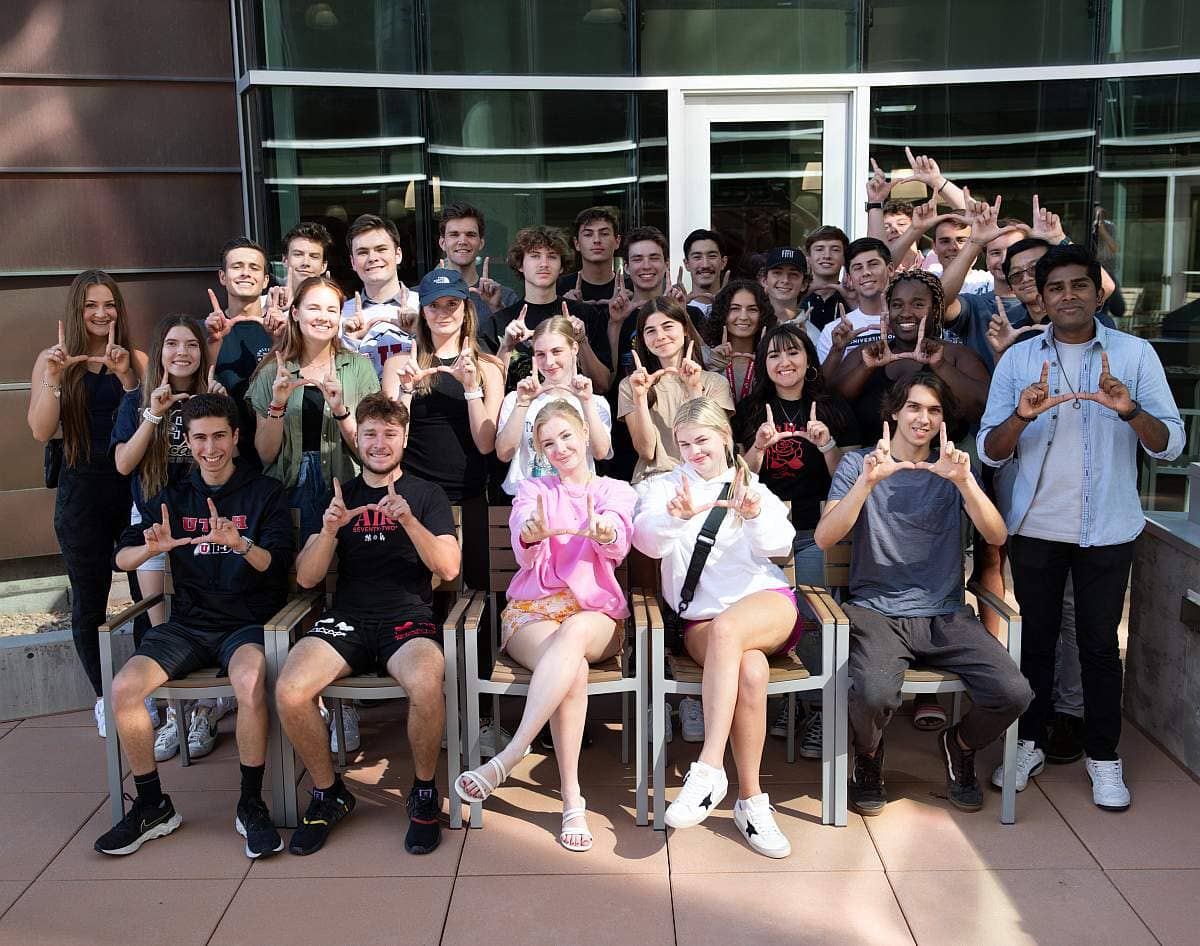 Lassonde Founders Program Admits 39 Student Entrepreneurs
The Lassonde Entrepreneur Institute – a top-5 ranked division of the David Eccles School of Business at the University of Utah – welcomes its third group of Lassonde Founders for the 2022-23 academic year. Thirty-nine students, including some returning to the program for the second or third year, were admitted into the residential entrepreneur program for undergraduate students. They moved into Lassonde Studios in August for the 2022-23 academic year. All incoming and current undergraduate students at the University of Utah may apply to the program.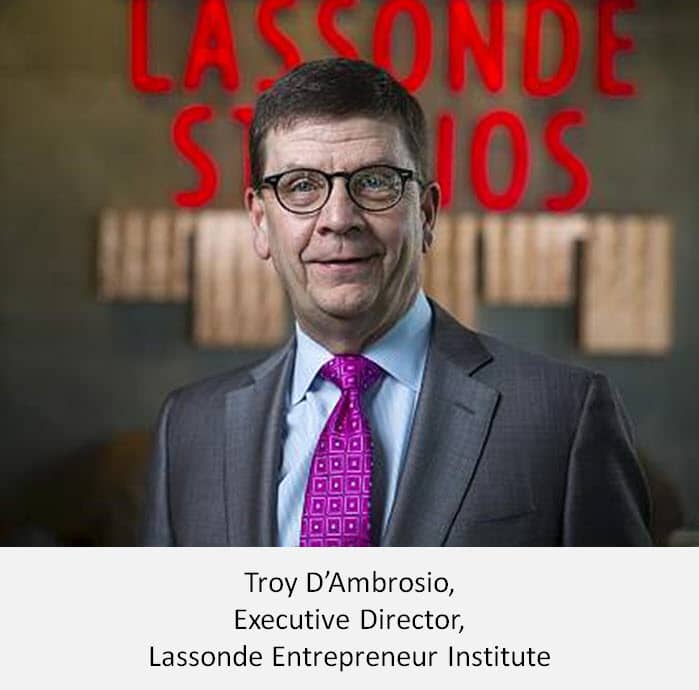 "The Lassonde Founders program allows students to learn and grow in a community of their peers," said Troy D'Ambrosio, executive director of the Lassonde Entrepreneur Institute and an assistant dean at the Eccles School. "We are committed to teaching skills that will help students beyond graduation. We look forward to working with each of them to help them launch their companies and help them grow as individuals."
The students admitted into the program applied by explaining their business idea and why they wanted to learn about entrepreneurship. In the program, they receive a scholarship to live at Lassonde Studios, a nationally recognized innovation center and dorm. They also receive personalized support for their startup ideas from the Lassonde Entrepreneur Institute.
Lassonde Founders live with other student entrepreneurs, allowing them to learn from each other. They join entrepreneurship classes and complete the three-course Lassonde+X academic program, where they will learn the entrepreneurial mindset. Lassonde+X is provided in partnership with the Department of Entrepreneurship & Strategy at the Eccles School.
Outside of the classroom, students gain practical entrepreneurial experience. They are encouraged to launch their ideas and support their peers while building creative problem-solving skills. Lassonde Founders also have access to grants, workshops, mentor opportunities, makerspace, and much more provided by the Lassonde Entrepreneur Institute.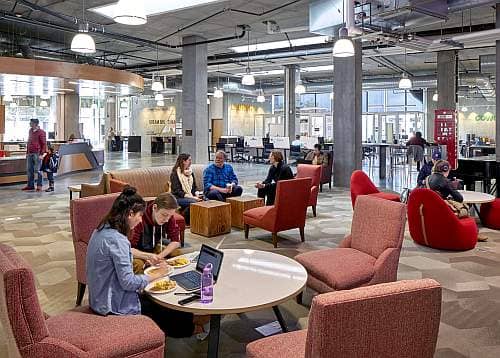 The Lassonde Founders admitted this year come from across the country and are studying many different majors. Their business ideas are even more diverse. The resources and support provided by the Lassonde Entrepreneur Institute will help them to hone their ideas, develop a business model, build prototypes, and much more. They will be working toward creating a sustainable business.
Eric Palmquist is a third-year student returning for his second year in the Lassonde Founders program. He is from Geneva, Illinois, and is studying entrepreneurship.
"There is no better place to feel physically, socially, and educationally connected to my area of study and curriculum," he said. "Founders allows me the easiest and most direct route to a number of invaluable resources. The educational, financial, and social support and advising is not something to take for granted."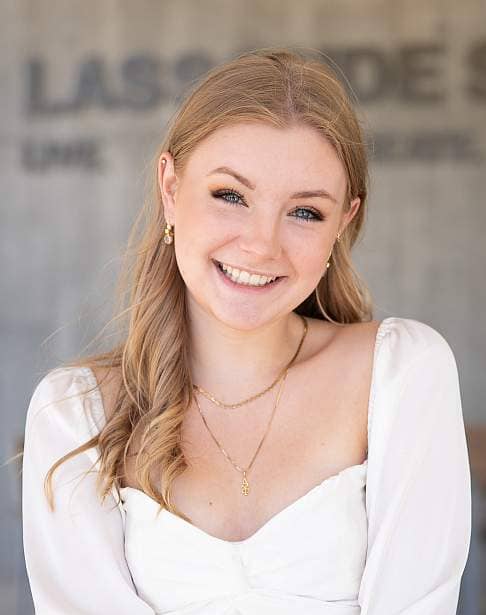 Tiffany Ahna Lahey, (pictured left), is a first-year student in the Lassonde Founders program. She is from Highlands Ranch, Colorado, and is also studying entrepreneurship.
"I joined the Founders Program because I was looking for like-minded entrepreneurs so that we could bounce ideas off each other," she said. "I love to boost others up and work toward a common goal for success. For anyone looking to live at Lassonde, do it, there are countless opportunities and always an adventure to be had."
Lahey is looking forward to the opportunity to support other student entrepreneurs. "I have learned some impactful life skills that I can provide to those around me to help them gain newfound independence and empowerment, so they too can shine their light," she said.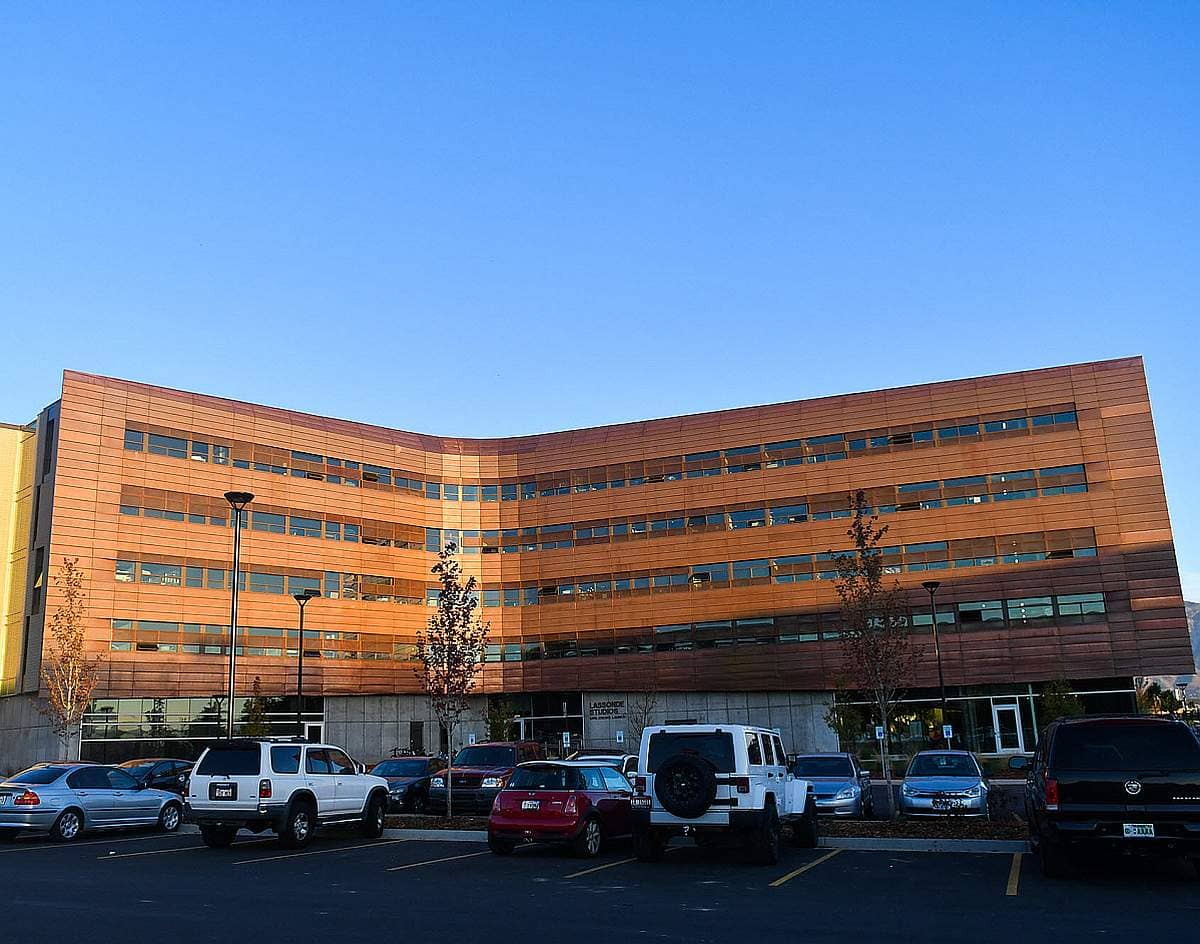 Matthew Lebrecht is a second-year student beginning his first year in the Founders program. He is studying business administration and is from Salt Lake City. As a Lassonde Founder, he hopes to make the outdoors accessible to everyone.
"The Founders program is the best way to get into entrepreneurship during college," Lebrecht said. "You can come with any experience level in the business world, with a perfectly planned idea or a rough idea, and the Founders program will lead you in the right direction, wherever that may be."
Abigail Cheney is another first-year student. In the Founders program, she is creating a gluten-free snack company and developing an app to encourage healthy eating.
"Having celiac disease, making healthy and allergy-friendly food more accessible is something I'm passionate about," she said. "I believe that there is not only a lack of healthy and allergy-friendly options in stores but a lack of education around it. I want to find a better way to encourage healthy eating."
2022-23 Lassonde Founders:
Vivek Anandh – Holladay, UT (hometown) – Entrepreneurship (subject studying)
Sean Andrews – Reno, NV – Undecided
Rowan Block – Colorado Springs, CO – Entrepreneurship
Collin Brown – Salt Lake City, UT – Computer Science
Barry Carta – Elmhurst, IL – Entrepreneurship
John Carter – Farmington, UT – Undecided
Abigail Cheney – New Canaan, CT – Undecided
Gregory Chiaradonna – Collegeville, PA – Entrepreneurship
Reilly Curry – Pleasanton, CT – Marketing
Alyssa Dominguez – Alpine, UT – Entrepreneurship
Nicole Duckering – Sherwood, OR – Marketing
Juliette Dueffert – Washington DC – History
Lynzi Hallett – Midway, UT– Undecided
Noelle Kieffer – Salt Lake City, UT– Undecided
Brendan Kraft – Los Angeles, CA – Games
Tiffany Lahey – Highlands Ranch, CO – Entrepreneurship
Isabella Lambert – Park City, UT – Entrepreneurship
Matthew Lebrecht – Salt Lake City, UT – Business Administration
Darin Lo Pinedo – Temple City, CA – Finance
Tagisaina Malili – Taylorsville, UT – Finance
Kaden Meza – Salt Lake City, UT – Film and Media Arts
Makayla Milord – Provo, UT – Marketing
Alexander Moran – Reston, VA – Games
Sydney Nelson – Phoenix, AZ – Mechanical Engineering
Brianna Nevarez – Highland, UT – Biomedical Engineering
Kaitlyn Oliva – Lehi, UT – Marketing
Forbes Painter – Salt Lake City, UT – Games
Erick Palmquist – Geneva, IL – Entrepreneurship
Makayla Pickering – Orem, UT – Finance
Nathan Privari – Boise, ID – Marketing
Thomas Rash – Moon Township, PA – Entrepreneurship
Braeden Riley – Los Angeles, CA – Entrepreneurship
Katherine Rose – St. George, UT – Entrepreneurship
Jay Selznick – Coto de Caza, CA – Entrepreneurship
Tori Semick – Lehi, UT – Entrepreneurship
Adrian Sucahyo – Salt Lake City, UT – Electrical Engineering
Kaeden Warnberg-Lemm – Salt Lake City, UT – Entrepreneurship
Justin Weiss – Trabuco Canyon, CA – Games
Isaac White – Lawrence, KS – Games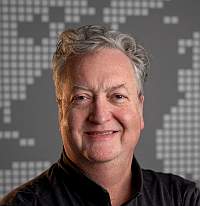 About the Author