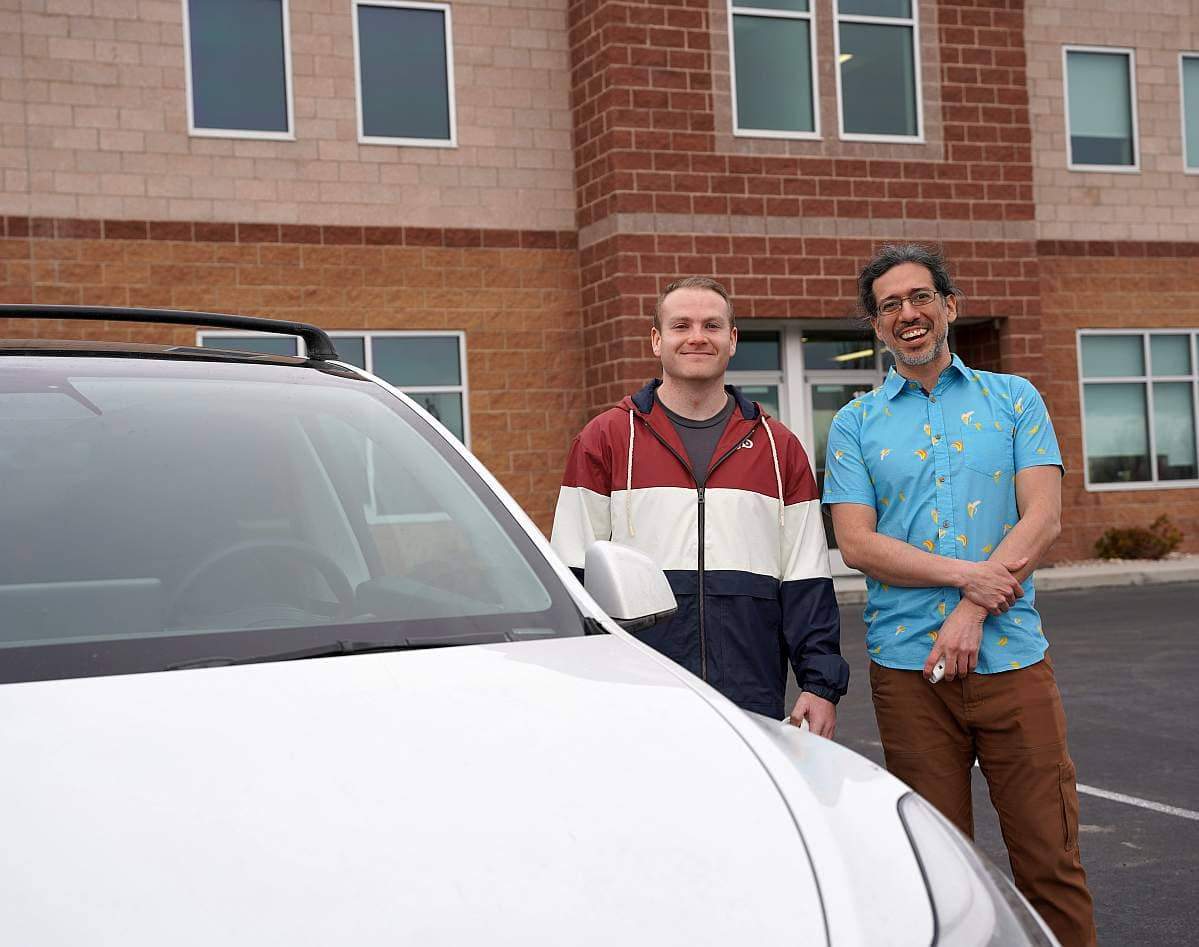 EVject Launches First Adapter to Safely Decouple Electric Vehicles from Charging Stations in an Emergency
With the rise in popularity of electric vehicles (EVs) comes increasing concerns about user safety. EV technology manufacturer EVject (American Fork, Utah) has set out to address one risk in particular: the inability to drive away while a vehicle is connected to a charging station.
Calling on the general public for action, feedback, and insights on a new EV safety product, EVject has debuted their patented charging adapter—a small, easy-to-use device that allows drivers to safely break away while plugged into an EV charging station. TechBuzz recently sat down with Erick Vega, CEO of EVject, for the full story on this potentially life-saving product.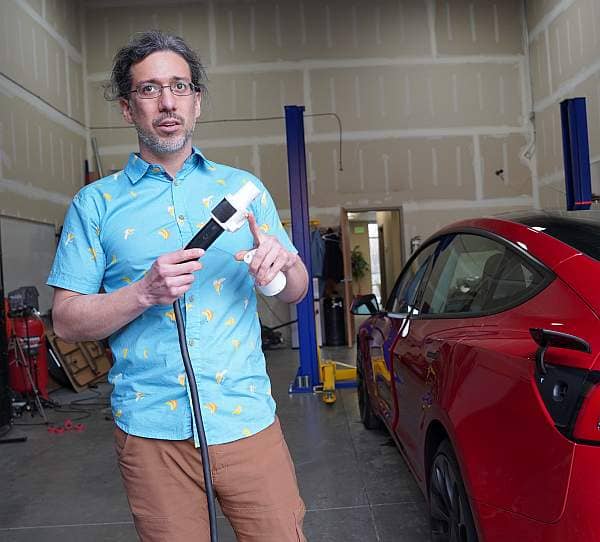 "The EVject device is a solution to the design flaws of tethering an EV car to a charging station," explains Vega. "The way all current EVs are designed means a car cannot be put in drive while attached to a cable. If you've ever driven an EV, you might already know this poses an issue in emergency situations where you need to quickly leave the station, such as if there is a fire, intruder, or injury."
Even if a driver was able to put their car into drive while connected and drive away, Vega explains, breaking the cable connection would cause major damage to both the vehicle and station, possibly leaving the driver stranded and unable to continue charging. "It's not like a typical gas pump that decouples when you accidentally drive off," says Vega. "An EV is locked into the charging cable; it wouldn't let you go without a fight."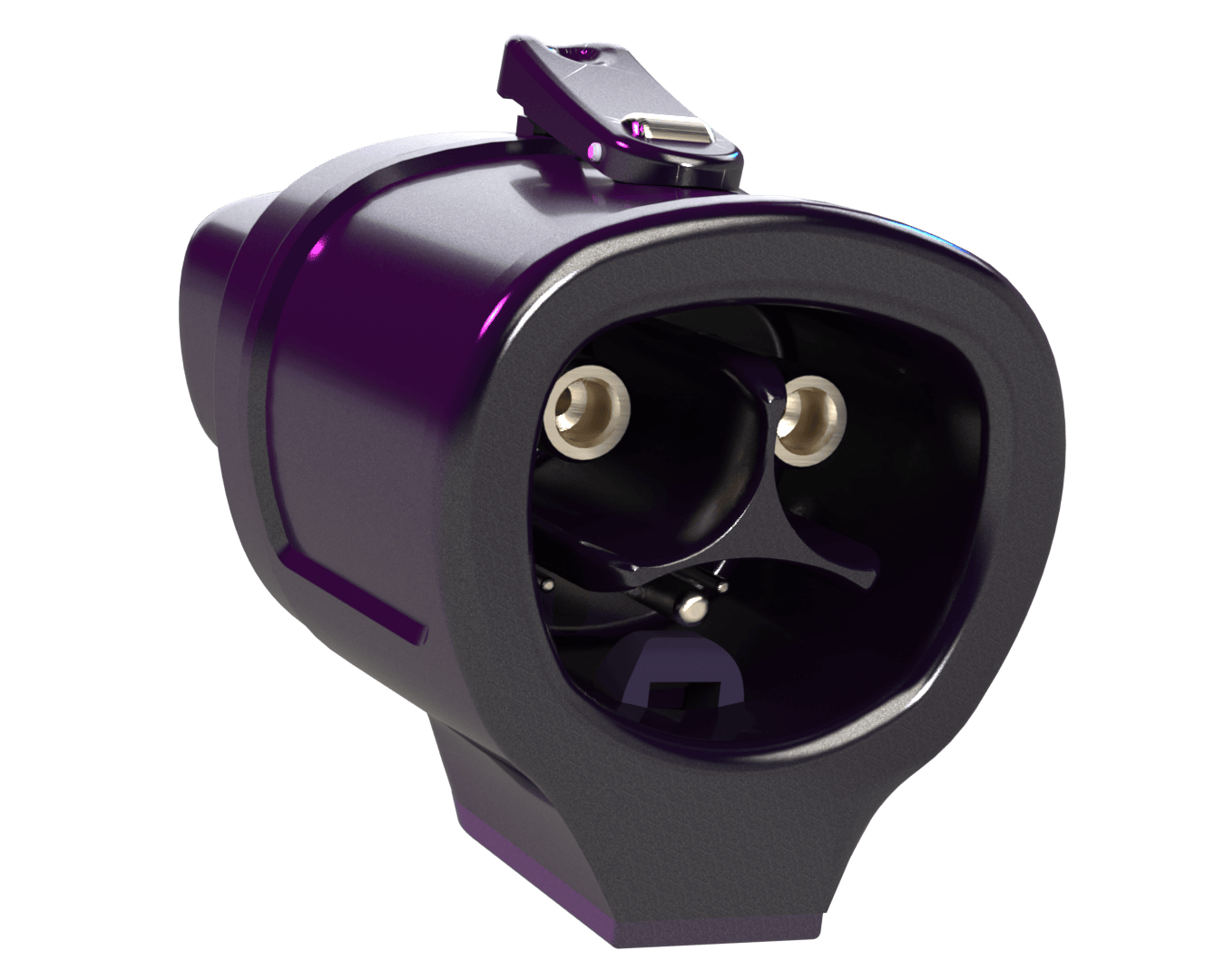 Hence, the EVject device, an elegantly devised charging adapter. "We've designed a novel way of using the car's locking pin. The locking pin triggers the mechanism to unlatch the EV charging system," Vega explains. "You simply attach the EVject adapter to the charger's head before plugging in. As you drive away, the charger section detaches from the charge port. The EVject protects both your vehicle and the charger's head as it falls. Most importantly, it protects you."
Decoupling with the device doesn't damage the car, "The only thing the driver loses is the EVject adapter, the front part stays in the charging port and the back part stays on the charger station handle," says Vega.
Vega hopes that the EVject device will drive awareness around the need for better EV design. "The EV community needs to understand the significant safety risks around charging stations. There are billions of dollars at stake in infrastructure and a general need for more evolved understanding of EV safety and support. As EVs become more popular, so does the need for better data and safety features."
To underscore how these risk scenarios can develop, the EVject team points to footage captured on EV cameras, including one of an EV owner attempting to drive away from a house fire. The video shows the woman leave her home and attempt to get in her EV to escape, but she's unable to because the vehicle is connected to her home charging station.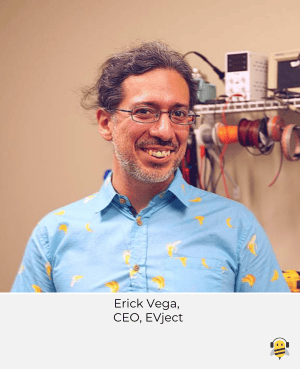 "The woman was in fight or flight mode and didn't think clearly enough to disconnect the cable before trying to drive away," explains Vega. "If she was using an EVject device, she would have been able to start her car and drive off to safety without a second thought—but instead she panicked and had to stay close by. Thankfully she wasn't physically hurt, but she did end up having to deal with fire damage to her car."
This story may be indicative of larger risks of EV manufacturing and use cases. As national infrastructure policy rolls out and more charging stations are built, the safety risks multiply.
Vega explains EVject's ultimate goal is not to sell devices to every EV owner, but to pressure all EV manufacturers to take action at scale. "We want car manufacturers to be aware, the general public to be informed, and more data and safety measures to be researched," says Vega. "We haven't gotten to the bottom of why EV chargers were designed this way in the first place, but it seems manufacturers simply used a longtime standard of locking mechanisms and didn't think about the consequences. We're here to push for reform."
The EVject team calls on readers for help connecting with resources, policymakers, manufacturers, and community advocates to drive awareness of these safety risks.
EVject is part of the RevRoad cohort.
The new charging adapter is available for preorder on the company website. To learn more or connect with their team, please visit evject.com.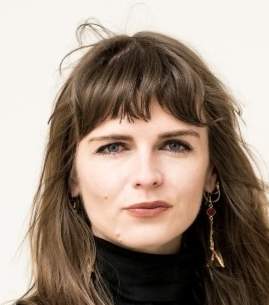 About the Author