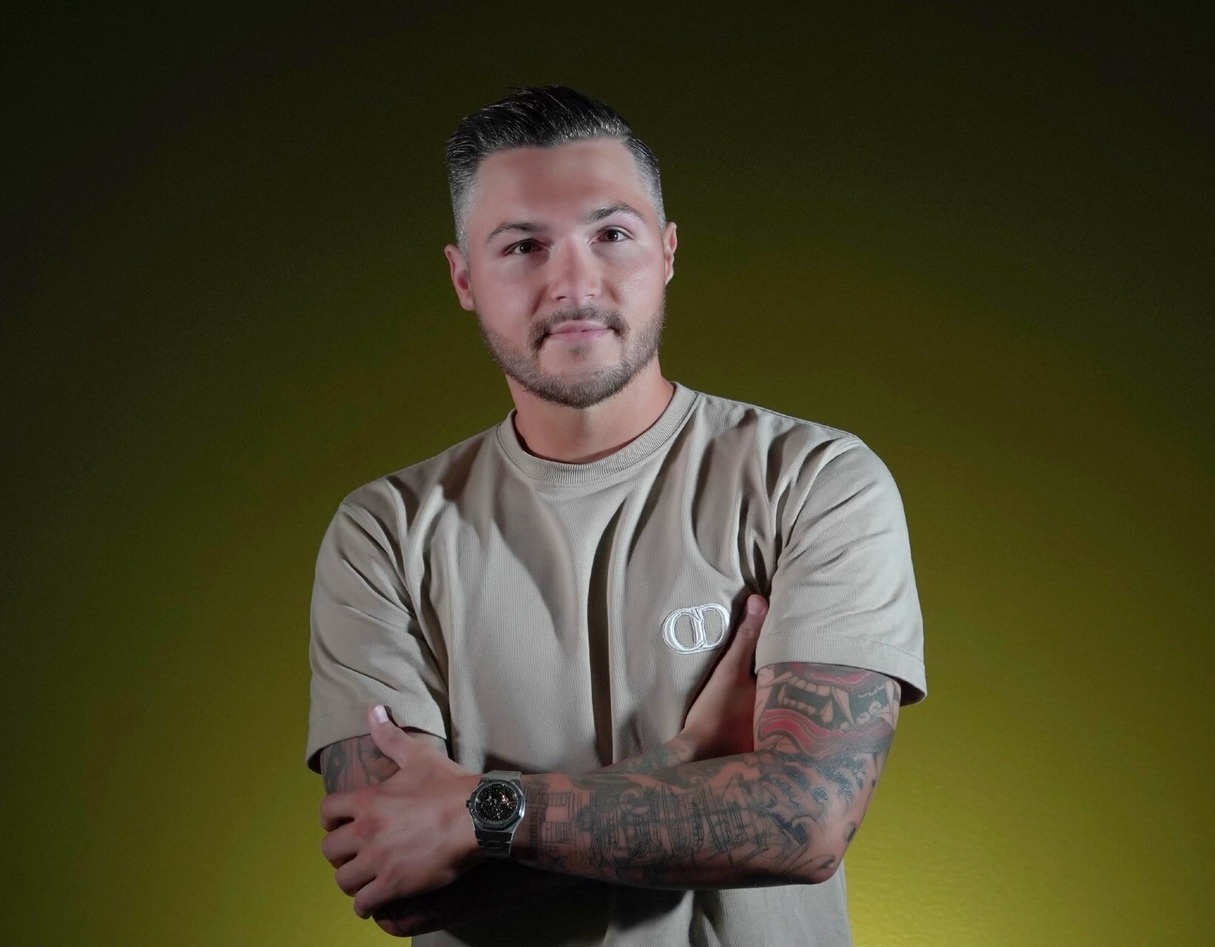 Maddix Invests in AK Masonry
Maddix Capital, a Lehi-based growth-stage private equity firm, has made a strategic investment for a 51% stake in AK Masonry, a leading local masonry and concrete contractor specializing in municipal and commercial building projects. The multi-million dollar investment (the exact amount of which has not yet been disclosed) is the first funding AK Masonry has taken to date. AK Masonry plans to use the investment to lay the groundwork for the company's rapid expansion of services and geographical reach beyond Utah. The company currently employs over 250 people.
"AK Masonry exists to fix what's broken in a fragmented market of the construction industry," said Alex Short, CEO and founder of AK Masonry, who will remain at the helm of the South Jordan-based company. "We've already achieved great success at the local level, but this investment will allow us to increase our impact and output dramatically. Our extensive industry relationships and expertise—combined with Maddix's clear prowess in M&A, strategic planning, and scaling their own businesses as operators—will make us a force to be reckoned with in our field. We aim to help other promising businesses like ours overcome growth plateaus and achieve their own major milestones through our proven model, and we are thrilled that this new infusion of capital will help us make that goal a reality."
Founded in 2004, AK Masonry has scaled organically for almost two decades, having grown from a bootstrapped small business to one that produces over $30 million in revenue and is expected to realize substantial organic growth. This acquisition harnesses the power of the companies' combined resources, teams, and expertise—presenting a timely opportunity for AK Masonry to begin acquiring and rolling up other similar businesses that show growth potential. With this ongoing expansion, the company solidifies its position as an industry pacesetter that delivers a best-in-class experience within the construction landscape.
The pressing need to accommodate the evolving demographics in the Intermountain West region of Utah specifically (projected to grow by 65%+ in population over the next 30 years) places local municipalities and businesses under significant pressure. To meet this rising demand, the construction sector must evolve and modernize its approach. Bolstered by its deep-rooted relationships with regional contractors, its trusted team, and its comprehensive service portfolio, AK Masonry is poised to capture a significant portion of the market and help support Utah's booming growth.
"Our team shares a deep commitment to this industry, and our goal is to offer skilled craftsmen an entry point into this trade," continued Short. "We also want our business and story to serve as important reminders that not all paths to a successful career or a six-figure income require a college diploma. There is power and massive earning potential in the essential (and often-overlooked) service trades like ours, and we want to open that door for more promising professionals and artisans to enter."
The synergy between AK Masonry and Maddix Capital was a natural fit from the start, given the success Maddix's founder and General Partner, Jesse Silva, had scaling his own service-based business and executing several highly profitable acquisitions within that space during his tenure. This shared experience is what drew AK Masonry to Maddix's table, but it was the unique vision and relatability of Silva and his team that sealed the deal. That, and Maddix's core thesis: the belief that the entrepreneur can and should be at the forefront of a fund's focus in each portfolio company it takes on.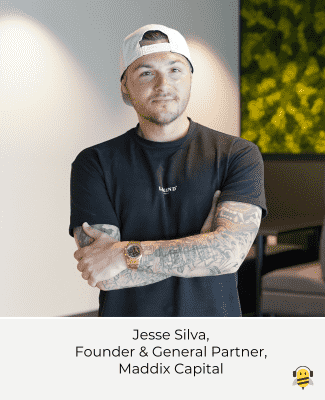 "It quickly became clear to us that Alex and his team have built something special here," said Silva, who will join the AK Masonry board. "Beyond the company's growing position in the local market over the years, I was drawn to the fact that we both share a track record of building businesses from scratch within the professional services domain. Both of our teams believe this kind of offering is what the construction industry needs, and we are excited to join forces to help AK Masonry realize its potential as the premier name in the space."
Founded in Lehi, Utah in January 2022 by Silva, Maddix Capital is on a mission to reimagine private equity by prioritizing the limited partners, entrepreneurs, teams, and company culture of the businesses in its growing portfolio.
Maddix is a $100 million fund that strategically invests in companies that bring in between $3 million and $40 million in revenue annually. Its average check size is $10 million and above, which buys over 35% of the equity of its portfolio companies. "We're taking a pretty notable chunk of equity, which means we have to truly believe that we're going to make an impact and that the business is going to make an impact in its market," said Silva. "We won't have 20 companies in our portfolio. Instead, we're going to have five to seven. This makes our margin of error that much smaller."
Maddix applies a transparent, hand-on approach with its investments, actively opening doors, establishing favorable strategic partnerships, and forging key relationships. Maddix closed its first deal in September 2022 with a $10 million Series A investment in OrderProtection (Lehi).
In each of its investments, Maddix leverages the intentional business model it has expertly crafted to deploy a step-by-step algorithm the day after the investment has closed. "We are not looking at a company to see if it is viable… we've already done the diligence and know what the multiples are," said Silva. "Instead, we sit down with the company and see if it matches up with our business model across go-to-market strategy, timeline-to-exit, and growth potential. Our portfolio companies actually get to see how we operate and how we apply our algorithm to rapidly scale their businesses."
In April of this year, Maddix invested $12 million in Agency VA, a virtual assistance (VA) platform for insurance agencies.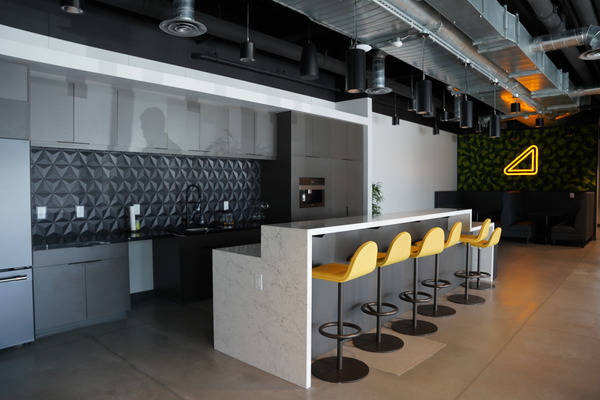 Maddix follows an operational structure for investment partners that provides ample incentive for them to remain entrepreneurial and hands-on. "Few funds give up as much carry as we do," said Silva. "Usually you see one or two guys at the top who receive the carry, and below them are a lot of people who don't have a lot of economics, so they are not incentivized to grow the business at an excessive pace. We're different. We pay people in economics and set KPIs to grow the business faster than it really ought to. OrderProtection, for example, has entered into doors that they might not otherwise have had access to, in terms of paying their dues, because our investment partners are very incentivized to open doors, close deals, and grow our portfolio companies in 3 to 5 years—when it would normally take 10 or 15 years to accomplish the same."
Maddix's message to entrepreneurs is to "not be scared to ask for proof from your potential investors," said Silva. "Capital is not easy to come by—it used to be a year or so ago—but now entrepreneurs are just trying to keep their multiples up and not asking much from investors. It's a scary thing for any entrepreneur to go into a fund and ask questions like they're the one leading the interview. But that's exactly what they should be doing."
The Maddix team largely attributes this early success to the fund's core thesis that's operator-driven, entrepreneur-friendly, and intent on democratizing access to the historically exclusive world of private equity.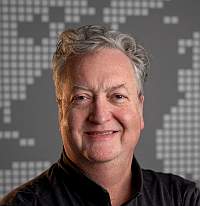 About the Author