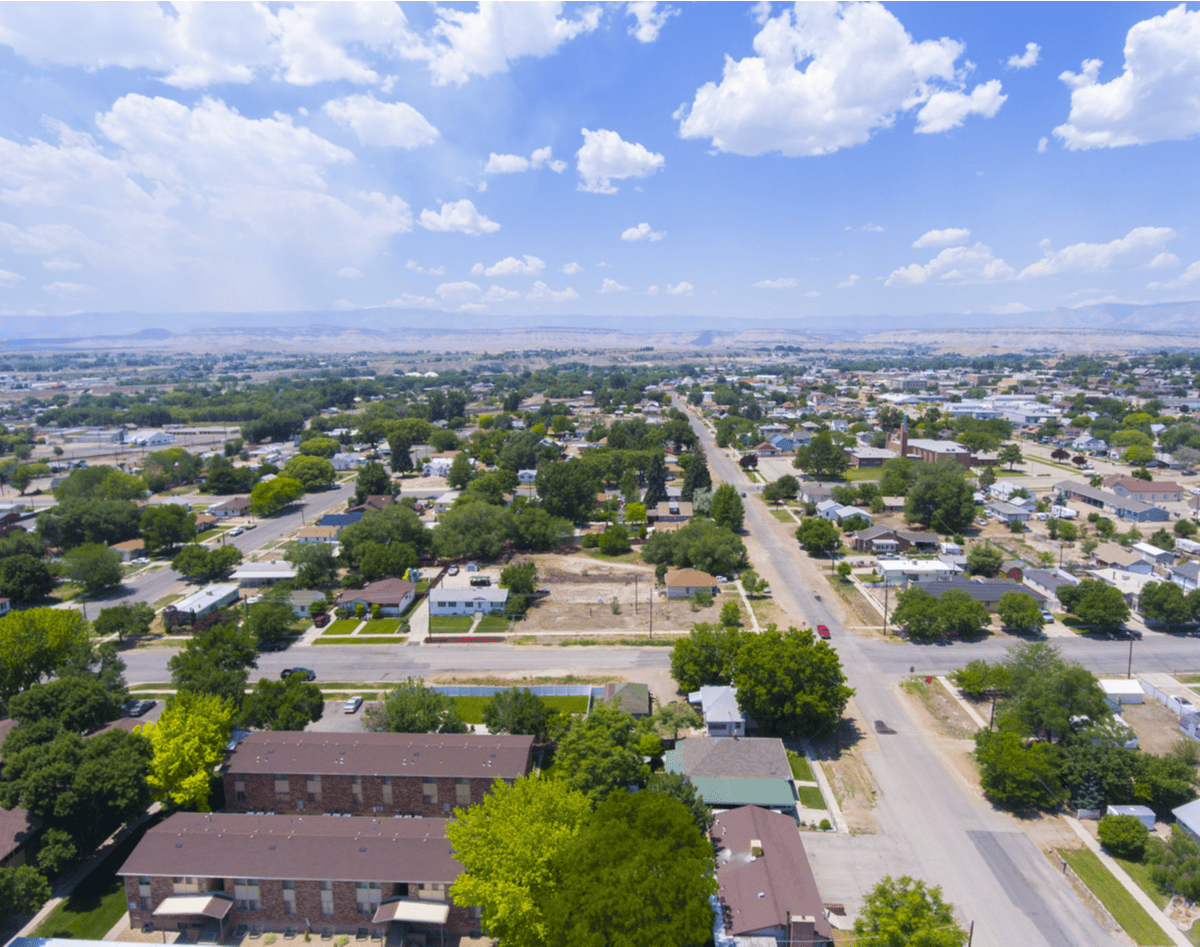 Merit3D Ramps Up 3D Manufacturing in Carbon County
By Karin Anderson
Merit3D founder Spencer Loveless tells a compelling story of family ingenuity, generational know-how, and gutsy innovation as he describes his additive manufacturing (commonly referred to as "3D printing") company in Carbon County, Utah. Additive manufacturing enables entrepreneurs and inventors to solve many manufacturing challenges across multiple sectors and offer lower costs and a faster time to market for many commonly used products. Many believe it is poised to disrupt the $12 trillion manufacturing economy that has for years been dominated by manufacturers based in China.
We sat down with Loveless and learned about the family business, Dustless Technologies, an industrial vacuum enterprise situated for over thirty-five years in Price, the largest city and county seat of Carbon County. Piggybacking on Dustless, Merit3D was originally formed to manufacture custom vacuum parts for the parent company. Merit3D now manufactures components for other businesses as well.
"My mom's from Huntington in neighboring Emery County," Loveless explains. Emery and Carbon Counties encompass most of Utah's historic coal mining area. People who call it home tend to be fiercely identified with a culture of hard work and a landscape to match. The terrain is rugged and diverse, ranging from lush mountain altitudes to some of the starkest desert geographies of the West.
"My dad is from Orem … they got married and my dad said, 'I don't want to live in the city anymore' … and so they settled in Price."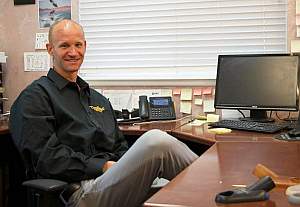 Much of the local coal production went directly to lighting homes and businesses in the two rural counties, and at one point, most of the homes in the state. Loveless's father worked for many years as a mechanic at the iconic coal-fired Carbon Power Plant above Helper on Highway 6 that operated from 1954 to 2015. "And then he invented a vacuum for taking ashes out of wood stoves," Loveless says. His father machined and assembled the vacuum, equipped with specialized filters, for his own use – but as it turned out, everybody wanted one. "And so he started a business building vacuums. And from there it kind of evolved to wet/dry vacuums, and from there it evolved to dust collection attachments."
Dustless makes vacuums and parts for industrial customers, primarily contractors. "It's kind of like a shop vac on steroids. It won't blow dust. It won't lose suction. We sell to a lot of contractors doing concrete work, drywall work, the fine dust – not typically your homeowner who's sucking Cheetos out of the seats."
Loveless took responsibility for Dustless Technologies after his father's death and his mother's retirement. He made a goal to become a major local employer, to help change the outlook in a region hurt by the diminishing coal economy. His commitment to local job creation meant growing the company, but growth depended on cumbersome processes and fixed technologies.
"One of the problems that we ran into was injection molding," he explains. "It was a very long process. It was very expensive. We spend hundreds of thousands on molds, and sometimes the project fails. And so many times we had to do that in China."
Turnover time, tariffs, margins of error, and sheer global distance pitted traditional manufacturing patterns against business growth. "We started looking into other options. 3D printing actually worked. And so we started 3D printing our vacuum components. And other companies started coming to us. They said, 'Hey, you're skipping China. You're skipping injection molding. You're putting out a product very quickly. Can you do that for us too?'"
Investing in state-of-the-art 3D printers was far more profitable than perpetually ordering molds or parts made overseas. And, of course, the additive manufacturing technology could produce more than just vacuum components. "We said, 'Well, maybe we're onto something.' And so then we incorporated a new business called Merit3D, which does mass production for other companies."
Loveless explains what it took to decide to make the switch: "We had three criteria that had to be met. It had to be the same quality as injection molding … when it's thrown around, it can't break. The cost has to be fairly comparable with injection molding. And then there's scalability, because we have products in Home Depot, and if they order five thousand, ten thousand parts at a time, we have to be able to scale very quickly."
For those of us who associate 3D printing with tiny brittle novelty objects, Loveless points out that the technology vastly exceeds our experience. "It's been challenging to really teach the world that 3D printing is different. It's changed … I love it when someone says, 'I have a 3D printer at home,' because they get the concept. Yes, it may take ten hours to print a little piece like this, but they get the concept of what 3D printing is … and then they can take that to the next step."
The next step is eye-opening. The range of printer types and functions is one surprise. Merit3D currently operates over fifty printers, including several high end models with specialized capacities. Loveless describes a state-of-the-art printer, a Photocentric Magna, that he said is "kind of our workhorse." Merit3d and Utah State University Eastern, also based in Price, recently procured a printer that can produce a four-foot object. Printers are designed to manipulate various materials – rubber and plastic polymers and even metal coatings and transparent materials.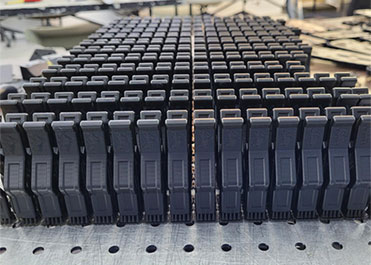 Additive manufacturing is conducive to design changes, allowing for experimentation, innovation, and customized quantities. Molds are expensive, unwieldy, and fixed – almost prohibiting product evolution. Loveless uses the Dustless model to illustrate "That vacuum is the vacuum that my parents invented thirty years ago. And it's the same vacuum we sell today. I mean, there's been very minute changes that we could do on it, but it's basically the exact same vacuum that they made thirty years ago because they went out and pulled resources for seven hundred and fifty thousand dollars" for the original mold.
Loveless himself seems amazed by the speed of additive manufacturing. He's learned how fast, and how precisely, a battalion of 3D printers can fulfill a substantial order. One of Merit3D's first "outside" contracts was to manufacture cell phone cases that attach to specialized optics such as microscopes, telescopes and binoculars for a company based in Beaver, Utah. Phone Skope sells the specialized cell phone cases in sporting goods outlets like Cabela's, Bass Pro Shop, and Sportsman's Warehouse. "And so we started making phone cases for them. They sent us some files and said, holy cow, this quality is like nothing we've ever seen with 3D printing."
Alaska Guide Creations, a manufacturer of outdoor equipment, and also based in Price, commissioned Merit3D to produce a specialized clip for binocular tethers. "They ordered one thousand of these clips. Then they ordered five thousand. Then he ordered twenty-five thousand, and we printed them. And then they ordered sixty thousand … I went to my team and said, 'How quick can we print these?
"So my team ran the numbers and said, 'if the stars align, we could print this entire order in a day. All sixty thousand pieces.' I said, 'Okay, that's what we're doing.' We want to prove to the world that 3D printing is changing. And so at eight o'clock in the morning, we hit print. And by four thirty in the afternoon, we had printed all 60,000 clips for the customer."
On June 15, 2022, Merit3D's remarkable 60,000 unit print run was published as a case study in a 3D Manufacturing publication, Manufactur3D.
Investing in additive manufacturing technology has allowed Loveless to establish a thriving, environmentally responsible business built on family tradition. As the coal industry wanes, a new generation of local workers can look forward to a sound living in a place that they, like Loveless, call home. Loveless plans to build a showcase 70,000 square foot facility in Price as Dustless Technologies and Merit3D expand – just off the freeway, where people can see that Carbon County and the State of Utah welcome advanced manufacturing. He sees it as a beacon for manufacturing in rural Utah and establish Price as a 3D manufacturing mecca within the state.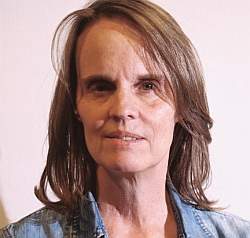 TechBuzz welcomes again Karin Anderson, a nonfiction and fiction writer focused on people, places, and cultures of the Great Basin.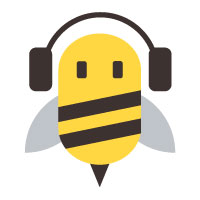 About the Author