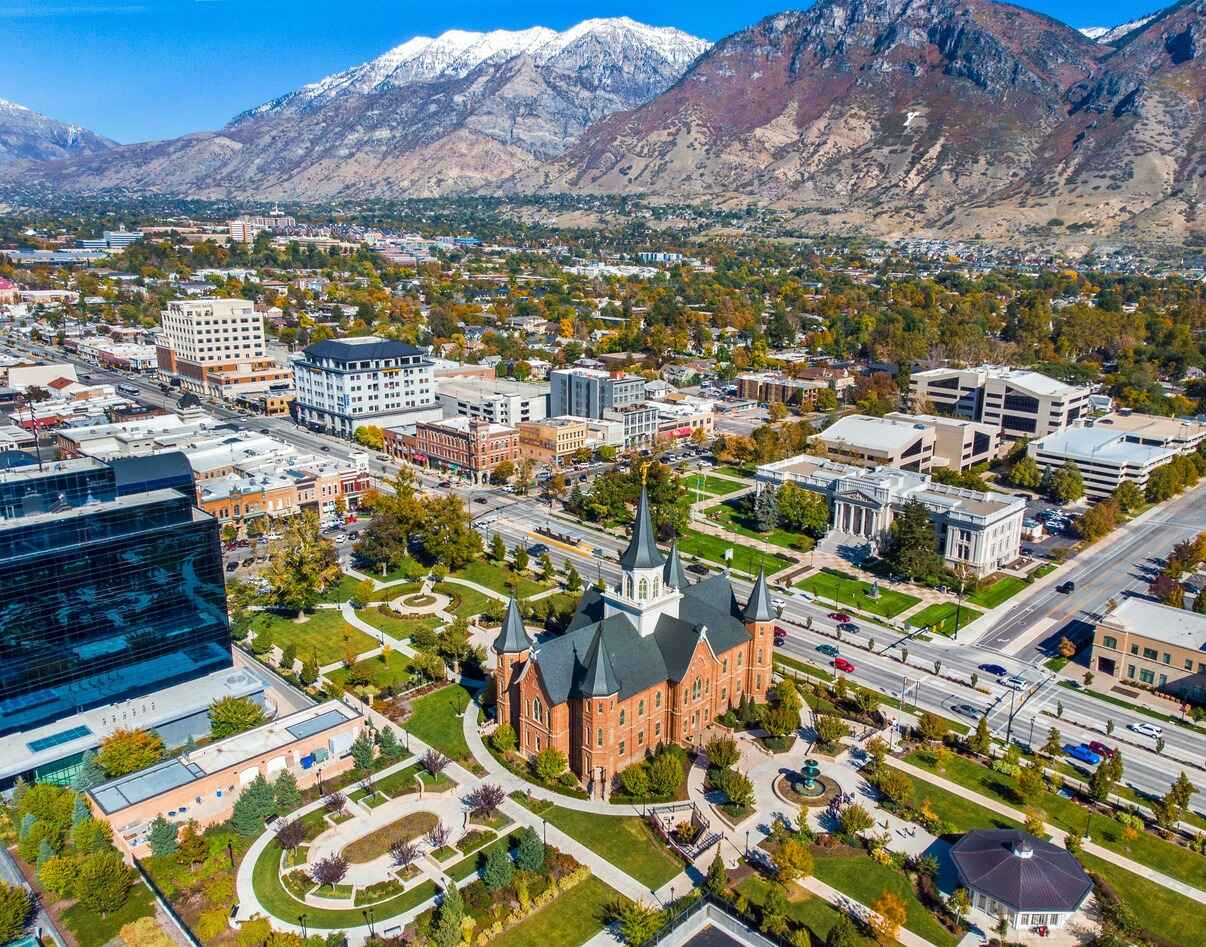 Milken Institute Ranks Provo-Orem #1 in the Nation for the Third Year Running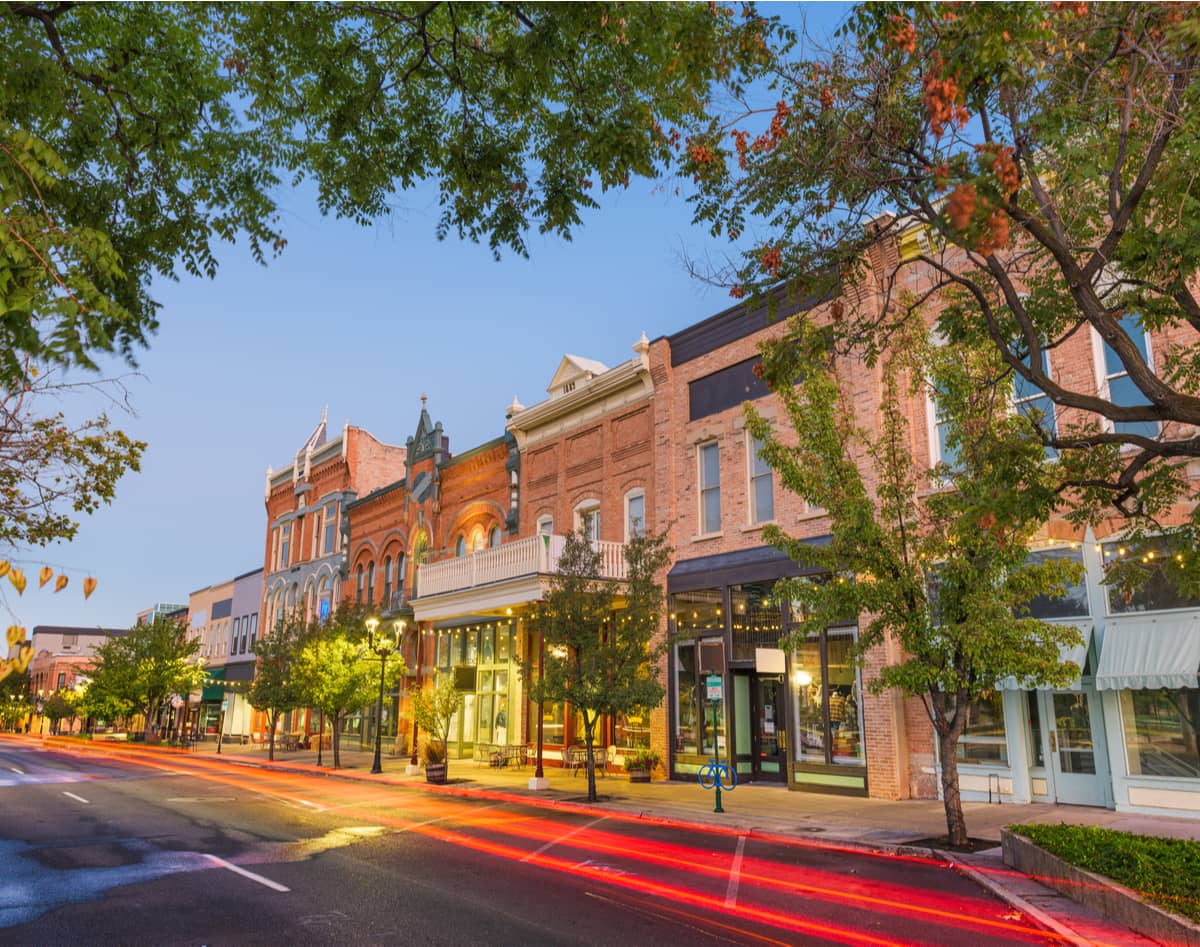 The 2023 Milken Institute Best-Performing Cities Index ranks Provo-Orem as the best performing city among large cities for the third consecutive year. The two Utah County cities continue to gather accolades such as this latest Milken ranking due to the region's strong job and wage growth fueled by Utah's and Utah County's robust tech sector.
Among small cities, Idaho Falls, ID, regained the first position this year after falling to the fifth spot in last year's rankings. Two other Utah cities that have performed will in past Milken reports, Logan and St. George, came in at #2 and #3, respectively in the 2023 Index.
Published annually since 1999, the Milken index reflects cities' effectiveness at leveraging their resources to promote economic growth and provide their residents with access to the essential services and infrastructure needed for success. Its components include job creation, wage growth, and the high-tech sector's output growth. Since 2021, the Index also includes measures of housing affordability and broadband access that reflect access to economic opportunities of cities' residents.
The 2023 Index and rankings are mainly based on data from 2021, the first full year of recovery following the onset of COVID-19.
"This year's report shows that US cities continue to drive the nation's growth despite the pressures created by Covid-19," said Maggie Switek, Ph.D., director of regional economics in the Milken Institute's Research Department. "Three years after the onset of the pandemic, cities are still the main centers of the nation's economic activity. In 2021, the metropolitan areas included in the BPC rankings generated 89% of the U.S. gross domestic product and were home to 86.3% of the country's population."
This year's top-performing cities had several common themes: a vigorous and growing high-tech sector, rebounding leisure and hospitality sectors, and above average broadband access. Simultaneously, housing affordability was a concern among most top-performing cities. While remarking on the strong performance of top-ranked cities, this year's BPC report also noted that cities should aim to increase their supply of affordable housing to remain attractive to young generations of workers.
Having become an established hub for technology startups, Provo-Orem maintained its top ranking with the highest levels of employment growth and wage growth over the last five years. From 2016 to 2021, Provo experienced rapid labor market expansion driven partly by the expansion of its high-tech sector. This allowed the city to rank first in five-year growth for both jobs and wages in this year's rankings.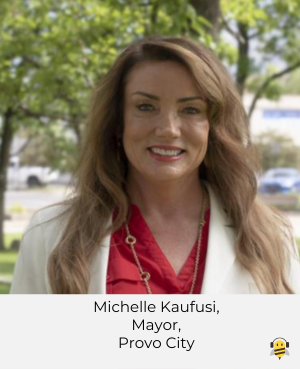 "No place on earth is as dear to me as Provo. It's where I was born, where I grew up, and where my husband and I chose to raise our kids. I am proud to see that the world is taking note of this remarkable place, where the majesty of nature surrounds a thriving hub of tech activity and educational opportunity, creating unparalleled quality of life," said Provo Mayor Michelle Kaufusi. "For the Milken Institute to recognize us for three straight years as the nation's Best Performing City is a thrill and an honor. The award is data driven, based on metrics like job and wage growth. But behind our impressive metrics are the amazing people that make it all happen. It is they who should be most proud of this award."
The Index ranks cities into five tiers, allowing stakeholders such as policymakers, business leaders, and residents to compare their economic performance more easily to their peers. Notably, most of the top-performing Tier 1 cities (16 in total: eight large, eight small) are in just six states (Idaho, Utah, Arizona, Texas, Florida, and North Carolina), with the remainder (eight: two large, six small) of Tier 1 cities spread across several states in the West, Midwest, and Southeast regions of the country.
Key city findings from the 2023 Best-Performing Cities Index:
Provo-Orem, Utah, maintains the No. 1 ranking among large cities for the third consecutive year, due to its strong five-year job and wage growth, along with a robust high-tech sector. The city is home to several well-established high-tech companies and numerous tech startups, in addition to Brigham Young University, which offers stable employment to 4,000 Utahns. Austin-Round Rock, Texas; Raleigh-Cary, North Carolina; Nashville-Davidson-Murfreesboro-Franklin, Tennessee; and Boise City, Idaho, round out the top five.
Idaho Falls, ID, returns to the top of the rank among small cities after falling to fifth place in 2022. Like Provo's, Idaho Falls' rise to the top was buoyed by strong job and wage growth. The top five small cities include Logan, Utah; St. George, Utah; The Villages, Florida; and Bend–Redmond, Oregon.
As cities reopened and traveling resumed, the leisure and hospitality sector grew rapidly. Atlantic City, New Jersey, experienced the biggest increase in ranking, rising 131 places to 53rd position. Among large cities, Asheville, North Carolina, experienced the biggest gain, moving up 118 spots to 47th place. Both cities' gains were driven largely by the recovery of their leisure and hospitality sectors.
Lincoln, Nebraska, experienced the most dramatic decline, dropping by 115 spots from 26th in 2022 to its current 141st position. The drop resulted from a decline in all near-term components of the index for Lincoln: short-term job growth, one-year job growth, one-year wage growth, and one-year high-tech GDP growth. Lubbock, TX, and Vallejo, CA, also experienced a marked drop in their rankings, driven mainly by declines in one-year high-tech GDP growth (84th to 198th for Lubbock and 57th to 200th for Vallejo).
Internet access is vital in the aftermath of the COVID-19 pandemic. Yet, many small cities are still struggling to provide adequate broadband access for their residents. While this mostly affects cities that fall in the bottom of this year's rankings, some top-performing small cities are also affected: Wenatchee, WA, Bloomington, IN, and Burlington, NC, fall in the bottom half of small cities' rankings in the percentage of households with broadband access, ranking 134th, 118th, and 111th, respectively. To ensure sustainable and inclusive future growth, these cities need to focus on providing broadband access for their residents.
"The shifting landscape of recovery created unique economic conditions that are reflected in the 2023 Best Performing Cities Index," added Switek. "The rankings, coupled with our online tool, which allows users to explore cities' performance in each of the index's 12 components, provide an objective framework to evaluate and craft effective policies aimed at improving the performance of US cities."
Milken's Methodology
The Index measures economic vitality in 200 large metropolitan areas and 203 small metropolitan areas by assessing the performance of the labor market, tech sector, and access to economic opportunities. As in the previous year, the 2023 version of the Index emphasizes jobs, wages, high-tech growth, housing affordability, and household broadband access.
"Best-Performing Cities 2023: Thriving in a Changing Economic Landscape" is co-authored by Maggie Switek, Hyeongyul Roh, Lawson Mansell, and Katherine Sacks. View the full report and search the 403 metro areas evaluated here, and follow coverage on Facebook, Twitter, Instagram, and LinkedIn using #BestPerformingCities.
2023 Milken Institute Best-Performing Cities Index
LARGE US CITIES – TIER I
Provo–Orem, UT
Austin–Round Rock, TX
Raleigh, NC
Nashville–Davidson–Murfreesboro–Franklin, TN
Boise City, ID MSA
Dallas–Plano–Irving, TX
Wilmington, NC
Phoenix–Mesa–Scottsdale, AZ
Fayetteville–Springdale–Rogers, AR–MO
Palm Bay–Melbourne–Titusville, FL
SMALL US CITIES – TIER I
Idaho Falls, ID
Logan, UT
St. George, UT
The Villages, FL
Bend–Redmond, OR
Punta Gorda, FL
Coeur d'Alene, ID
Missoula, MT
Sioux Falls, SD
Gainesville, GA
Prescott, AZ
Bloomington, IN
Wenatchee, WA
Burlington, NC
Provo Mayor Michelle Kaufusi and the city's Economic Development Director, Keith Morey, discuss in the video below a few of the reasons behind Provo City's success.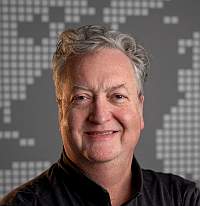 About the Author