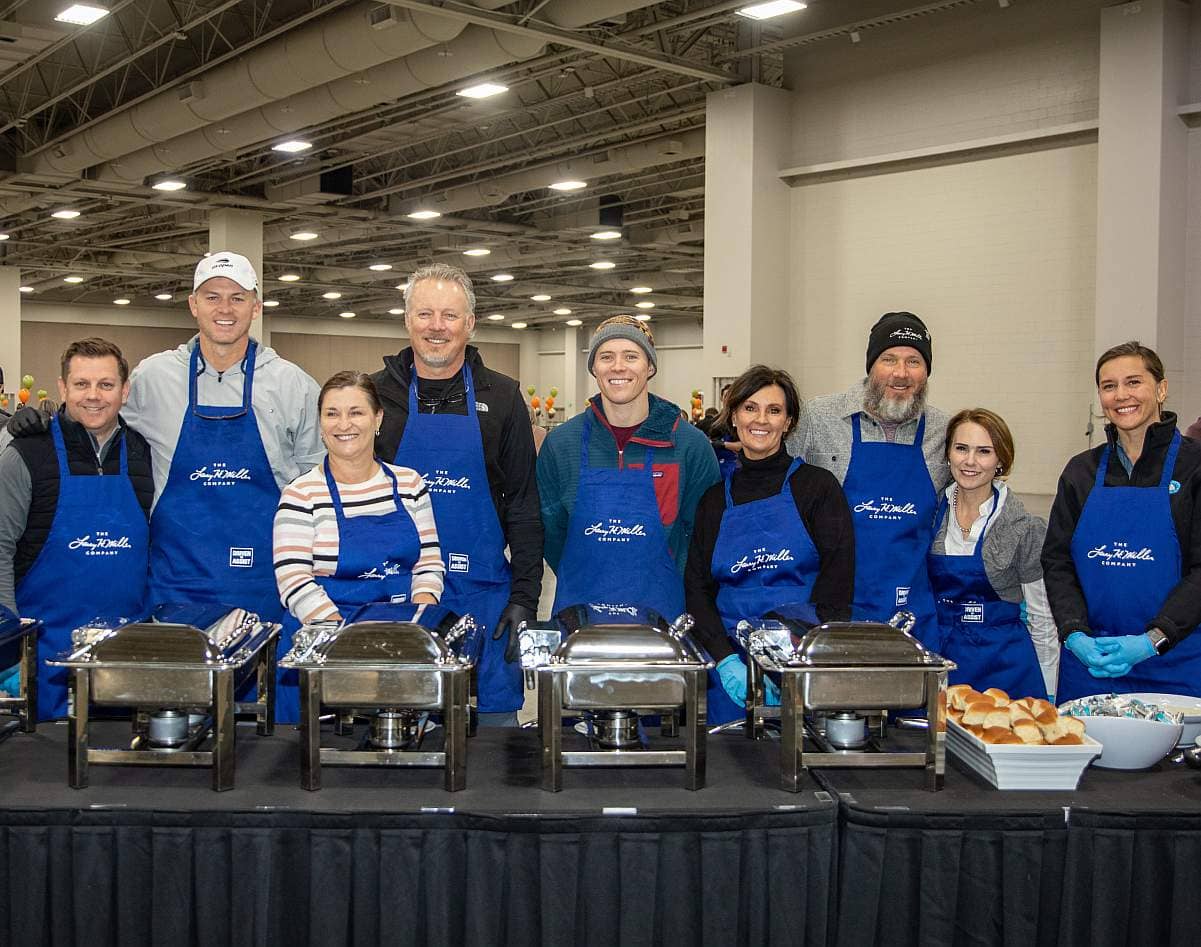 Miller Family Expands Annual Tradition of Serving Thanksgiving Meals to People Experiencing Homelessness to Include Community Resources

For the 24th consecutive year, the Larry H. and Gail Miller family has provided Thanksgiving meals for individuals experiencing homelessness and food insecurity in Salt Lake City. This year, the Larry H. & Gail Miller Family Foundation and the Larry H. Miller Company has partnered with Salt Lake County to provide meals and a wide range of services to guests through the Driven to Assist: Season of Service event. Added Services include Dental Check-ups, Vaccinations, Diabetes Awareness, Bike Repair, Pet Care, and More.
"We hope to provide comfort to those experiencing homelessness and connect them with resources provided by partners in our community this holiday season," said Steve Miller, chair of the Larry H. Miller Company and trustee of the Larry H. & Gail Miller Family Foundation. "One of our family's guiding principles is to 'go about doing good until there's too much good in the world.' We are grateful to our employees and partners who serve in their communities."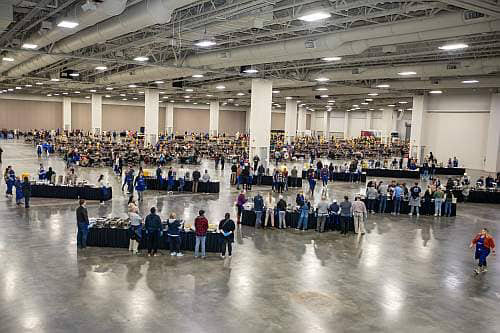 Today, more than 200 volunteers served 3,200 Thanksgiving meals to guests at the Salt Lake Palace Convention Center in downtown Salt Lake City. Volunteers included members of the Miller family, employees of the Larry H. Miller Company and its portfolio of businesses, Salt Lake County Mayor Jenny Wilson and Salt Lake County employees, and Salt Lake City Mayor Erin Mendenhall and Salt Lake City employees.
"Salt Lake County is proud to partner with the Miller family to provide meals and resources to families in need. As Mayor, I'm so grateful for all of our community partners that support families, not just today, but year-round to have access to basic necessities and opportunities to break the cycle of poverty," said Salt Lake County Mayor Wilson.
Centerplate prepared the Thanksgiving meal, including ham, chicken, potatoes, gravy, stuffing, vegetables, dinner roll and butter, and pie and bread pudding.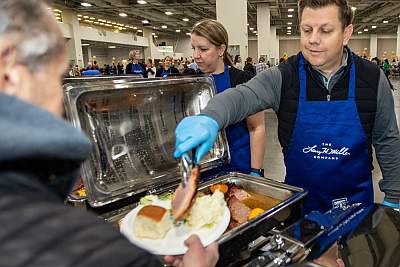 "The Larry H. Miller Company is dedicated to lifting communities and enriching lives," said Steve Starks, CEO of the Larry H. Miller Company, (pictured). "This year, we asked ourselves how we could do more than serve Thanksgiving meals by also helping organize essential services to bless those in need. We are grateful for Salt Lake County and the many community partners who made this a meaningful event, and we hope it brings a measure of joy and hope, along with resources, to our brothers and sisters facing difficult circumstances."
Partners and services provided include:
Salt Lake County Health Department: COVID and flu vaccinations
The University of Utah's Driving Out Diabetes Initiative: screenings for diabetes and wellness resources
The Period Project: feminine hygiene kits
Jet Dental: dental cleaning
The Humane Society of Utah: pet vaccinations and supplies
The Rescue Mission of Salt Lake: community resources
The Salt Lake City Mission: clothing items
Huntsman Mental Health Institute: mental health resources
United Way 211: community resources
Clean Slate Utah: record expungement resources
Utah Transit Authority: complimentary transit passes
Bicycle Collective: bike tune-ups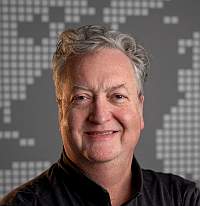 About the Author