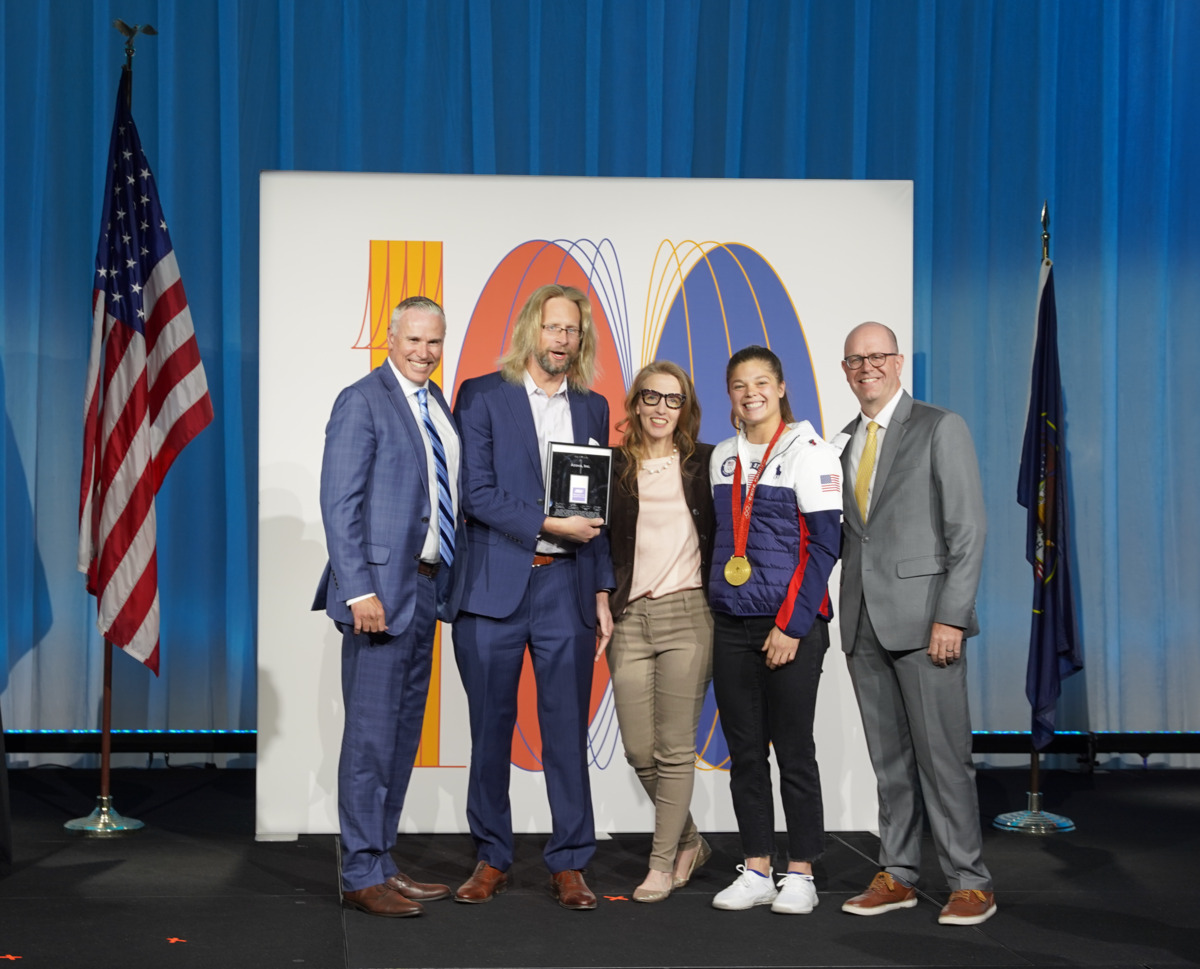 MountainWest Capital Network Announces 2023 Utah 100
Today the MountainWest Capital Network (MWCN) announced its 2023 Utah 100 list at its 29th annual awards event at the Grand America. Ashley Caldwell, Olympic gold medal-winning freestyle skier and resident of Park City, provided an inspiring keynote address with video highlights of her breathtaking aerials.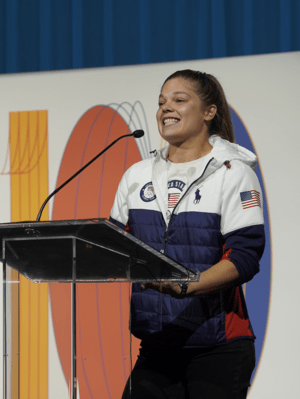 First created in 1994, the Utah 100 is MWCN's annual list of the fastest-growing companies in the state. Companies in every sector have faced significant challenges in the past several years, including a global pandemic, geopolitical tensions, supply chain disruptions, tightening credit conditions and the looming risk of another recession. The businesses listed on the 2023 Utah 100 have continued to differentiate and grow, allowing the Beehive State to continue standing out as a leader in cultivating success.
The list of Utah 100 honorees was determined using a weighted calculation of percentage and dollar growth over a five year period, through December 2022. In addition, during the awards ceremonies, MWCN announced its annual Top 15 Revenue and Emerging Elite lists.
Companies in the Top 15 Revenue category are ranked based on the highest total dollar growth over the past five years. The Emerging Elite lists organizations less than five years old that show the most promise of future growth. Companies are only allowed to be recognized in one category.
AZOVA, based in Alpine, Utah, was named the top company for 2023.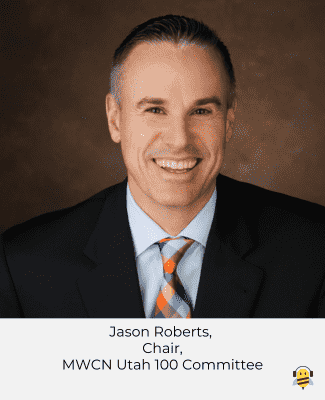 "AZOVA's growth has been incredible over the past five years, thanks to the company's medical technology solutions that put patients at the center of a network of professionals supporting their care," said Jason Roberts, chair of the MWCN Utah 100 committee. "We are continuing to see stable growth in many of Utah's business sectors, in spite of larger economic challenges."
The 2023 MountainWest Capital Network Utah 100:
AZOVA
Baltic Born
Motos America
Kizik
MIT45
Black Rifle Coffee Company
Blue Raven Solar
Lucid Software
Nani Swimwear
EZARC, Inc.
Zions Bancorporation
CW Development Group
Bucked Up
Health Catalyst
Domo
Conservice
Haugen RV
Weave
Xevant
Clean Simple Eats
Action Solar
Whistic
AutoSavvy
Kenect
Rubicon
Strut
LitJoy Crate
Security National Financial
Overstock/Bed Bath & Beyond
Right Angle Engineering
Gray Falkon
Health Equity
Big Red Jelly
Christensen Arms
Tech9
Comma Copywriters
Design Imaging
OptConnect
Five Star Franchising
Aspen Field Services
eAssist Dental Solutions
Varex Imaging Corp
FirstMile
Lendio
JobNimbus
Alpha Warranty Services
American Eagle Ready Mix Utah
SkyShare
Becklar
Transportation Alliance Bank
elb Learning
Universal Accounting Center
Squeeze
Basin Upfitting
Bunny James
LoanPro
Lender Toolkit
Motivosity
InXpress LLC
Nature's Sunshine Products
Zonos
Frazil
Foursight Capital
Executech
Franklin Covey
Omniq
MTN OPS
Zamp HR
ProdataKey
Flex Fleet Rental
Intermountain Nutrition
Spa Trouve
Campman
Dentist Advisors
Made by Mary, LLC
Smart Rain
J. Lyne Roberts and Sons
Abode Luxury Rentals
CallTower
Namify
Nexus IT
VLCM
Coreform
Big Deal Outlet
Alpha Transport
Olympus Wealth Management
Complete Recovery Corp
All Filters
Max Connect Digital
360 Touch Advertising
SEO Werkz
San Diablo Artisan Churros
Skyline Solar
Durham Brands
Property Management
Huge Brands
Elevate Promo
Disruptive Advertising
Ark Insurance Solutions
Oz Marketing
2023 Top 15 Revenue:
Layton Construction
Qualtrics
G&A Partners
Pattern
Extra Space Storage, Inc.
Sportsman's Warehouse
PCF Insurance Services
Cricut
Young Automotive Group
Peak Capital Partners
Purple
Aptive Environmental
Merit Medical
Innovative Industrial Properties
Beauty Industry Group
2023 Emerging Elite:
&Collar
Ambia Solar
Bacon Work Inc.
Beehive Meals
Brandless
Cinch
Gabb Wireless
Just Ingredients
Kingbee Rentals, LLC
Leland
Pack Tax
PathologyWatch
Pitted Labs
Primo Golf Apparel
SixFifty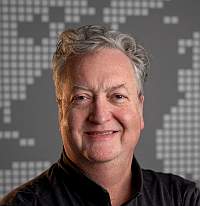 About the Author