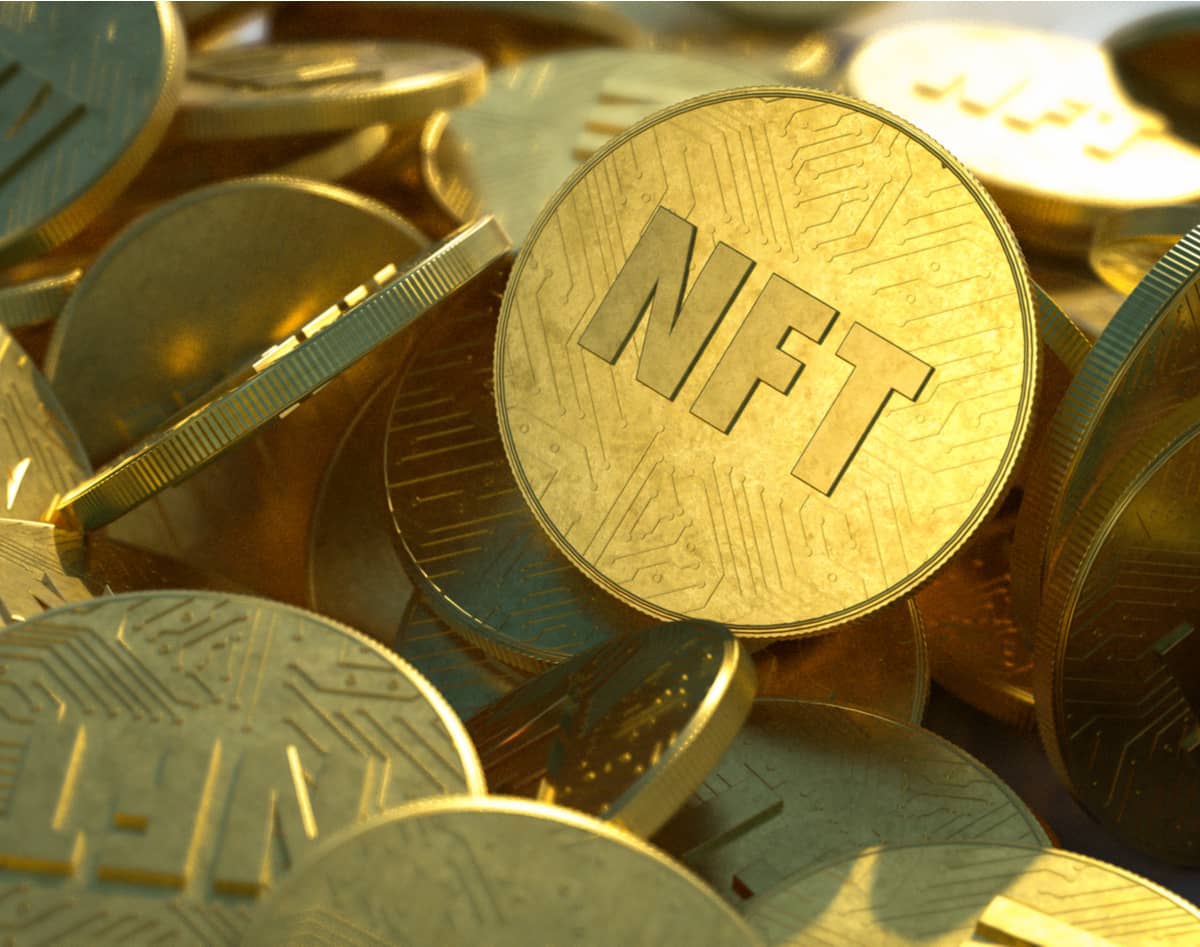 On September 7th, the Utah Jazz auctioned off a limited number of NFTs associated with access to a digital locker room and a meet and greet with Jazz owner Ryan Smith. All NFTs in the auction sold out in 90 minutes.
But… let's back up a bit to answer one basic question: What is an NFT?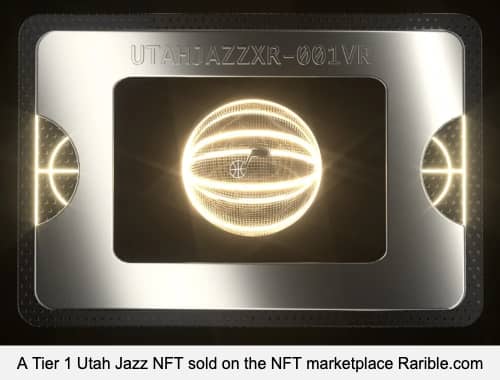 At this point you may have heard of them, but likely still have questions. NFTs, or non fungible tokens, are a blockchain innovation that have gained tremendous popularity in the past year. The basic idea is this: if blockchain technology can maintain a record of a limited supply of interchangeable (or fungible) digital currency like bitcoin, then it can also keep a record of non-interchangeable (or non-fungible) digital collectibles. Those digital collectibles could be audio, video, or images, but could also be any type of digital file, like a PDF, a feature length film, or a 30GB whole genome file.
Put more simply, what cryptocurrency did to traditional money, NFTs are doing to traditional art and collectibles.
The concept may be new, implemented as early as 2017, but that hasn't stopped it from gaining traction. In March of this year, Saturday Night Live aired a sketch parody about NFTs. It's hard to imagine a more clear signal that a fringe technical topic has breached mainstream awareness. But according to Nonfungible.com, total sales for NFTs the day that sketch aired were $2.9 million, which was nowhere near the fever pitch reached in August, just three months later, when daily sales on NFT marketplaces surpassed $267 million.
The clamor has quieted a bit since then, but people are still talking about NFTs, including the Utah Jazz, who saw a very successful first foray into the new field.
What NFTs Might Ultimately Mean
So are there other Utah projects focused on the new and rapidly evolving NFT marketplace?
Jesse Stay is a longtime Utah resident and technical writer, authoring books like Google+ for Dummies, Minecraft for Dummies, and TikTok for Dummies. More recently he's taken that penchant for new tech trends and turned it toward NFTs as CTO of EmbraceNFT.io.
"We're at the very infancy of NFTs as a technology right now," says Stay. "They're basically kind of like trading cards, where each one has different elements to it that are interesting and fun to collect." Stay predicts that the NFT market will not only grow, but evolve into something quite different from what it is today.
"We're starting with these really crazy, silly, almost childish graphics that are being sold through these NFT marketplaces. But that's not really what NFTs are about," says Stay.
Instead, imagine buying digital music as an NFT, or video games, or items within video games. And imagine those digital items are truly owned by end users, who can take full digital custody of the item. A user could hold those items indefinitely themselves, with access info securely stored locally. Or they could sell them on any number of online marketplaces, or meet up with somebody locally for a handoff. They could simply destroy access information, dooming the NFT to digital oblivion. It's theirs to do with as they please, without any possibility of third party interference.
Until NFTs, that simply didn't exist for digital goods. As netizens today with countless digital files in our lives, very few of them are actually "owned" by end users. If Spotify decides to remove that song you love, or a glitch wipes out the armor you'd worked so hard for in your favorite video game, then you're at the mercy of the platform owners to make you whole. Even files created on Google Drive could be lost forever with no recourse. In almost all cases, those files are managed and under the control of major tech firms, whom users have little choice but to trust.
NFTs ultimately change that.
NFTs in Utah
Returning to our original question; are there many NFT projects in Utah?
There are several we could find:
EmbraceNFT.io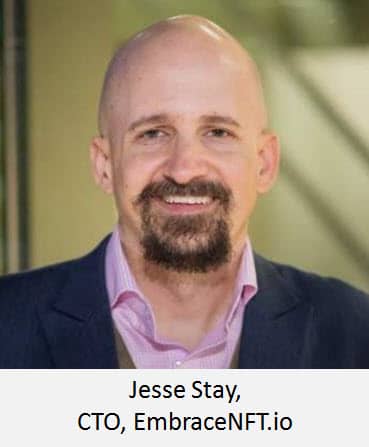 Jesse Stay is a longtime figure in certain Utah tech circles, and EmbraceNFT.io is largely based in Utah. Founder Stay (CTO) along with co-founders Bob Angell, Ph.D. (CEO) and Dianna L. Anderson (CMO) are all in the Salt Lake City area. Embrace offers C-Level management and guidance to crypto startups. Embraces lists their mission statement as providing "expertise in AI, cryptocurrency, and art to build an artist friendly marketplace that is secure, decentralized, and efficient."
That kind of expertise could be in extremely high demand, as groups like Facebook build a "metaverse" for users to engage in a digital 3D space, turning the whole ecosystem into something more resembling a game.
PeakMonsters
Utah photographer and entrepreneur Scott Jarvie may be most well known for his vivid, stylized bridal photo shoots, but he's also been an active player in the digital asset space for years (an impressive feat, given the category has only existed at all for a few years).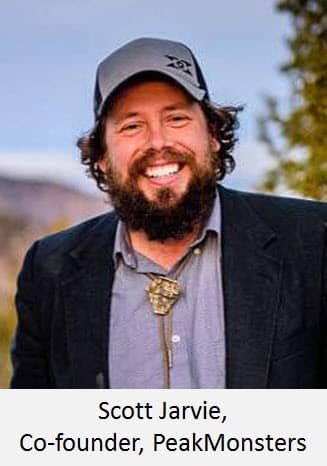 "PeakMonsters is a [marketplace] site for Splinterlands," explains Jarvie, co-founder of PeakMonsters. Splinterlands is a blockchain based game digital collectible card game, "like Yu-Gi-Oh! or Magic the Gathering."
Players collect cards that grant them unique abilities within the game. If an opponent uses a given spell or attack, it helps to have the right card to counter-attack, and the right cards are often rare. In the physical world, those would simply be cards that were limited in print. On the blockchain, those cards are provably rare through the transparent blockchain record. Like physical cards, players fully control them. Through Jarvie's Peak Monsters site, users can buy, sell, trade, rent, and organize their collections.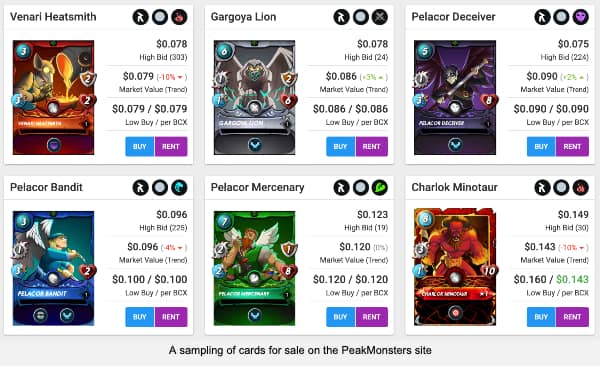 "Each win [in the game] earns you cryptocurrency," says Jarvie. "It's a very complex economic system, which is very good if you have lots of people with lots of varying interests. Some people just buy cards so they can rent them out. They don't play. Those cards earn the owner interest. There are other people who mostly play."
For a fantasy card game like Splinterlands, it's easy to imagine a just handful of players in a digital back room of a local game shop in an unremarkable strip mall. But online, those players can congregate in much larger numbers. Larger numbers translate into real business.
"There are just shy of 300,000 to 400,000 active daily players for Splinterlands," says Jarvie. "Peak Monsters has 240,000 monthly users. And 750,000 cards were purchased in the last thirty days."
Jarvie isn't entirely enchanted by the surge in NFT popularity, though. "In the past year or so, there has been little incentive to make really good NFTs, because even the crappy ones are getting purchased hand over fist. In the future, I hope there are more projects with more utility."
That utility may look like PeakMonsters, where users get deep into the technical elements of not only NFTs, but the intricacies of individual communities (like the Splinterlands game).
If NFT utility is to go mainstream, it might look more like Cloutchain, a startup from solo founder Tim Nielsen.
Cloutchain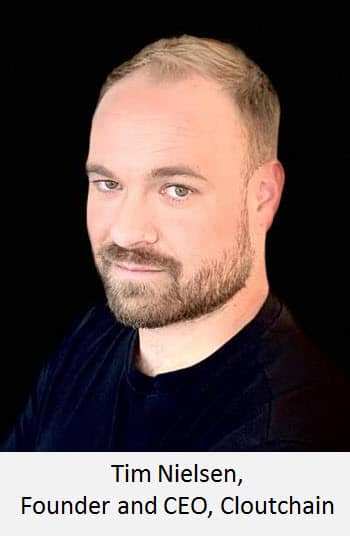 "Cloutchain is on a mission to use NFT technology in ways that make it broadly appealing and accessible to consumers in a safe, scalable way," says Nielsen. The site helps "creators monetize their fan base and retake control over how they engage with their fan bases by allowing them to create turnkey NFT gated clubs."
One frustration online creators have with the present social ecosystem is the central role of platforms like Instagram, TikTok, Facebook, and others. A successful post may bring more followers to the artist, but more directly, those posts bring eyeballs to the platform, which bring advertisers and dollars. Influencers make the platform richer long before they can monetize that audience attention for themselves. Cloutchain hopes to help creatives flip that paradigm by granting them total control over user interaction.
Remember the Utah Jazz NFTs that grant the buyer access to a "digital locker room" and meet and greet with Jazz owner Ryan Smith? Cloutchain is offering that functionality to any artist or influencer, regardless of their technical know-how.
Nielsen has been bootstrapping the platform for roughly a year. So far the platform is primarily used by musical artists, but it's also been used by other creators and influencers, from writers self-publishing fiction, to MMA athletes trying to connect with their fanbase, to collegiate athletes who only recently were given the ability to monetize their name, image, and likeness.
One of Cloutchain's first artists was musician Tate Logan. "He has a pretty good online following last I checked. I think he had about 80,000 Tik Tok followers" said Nielsen.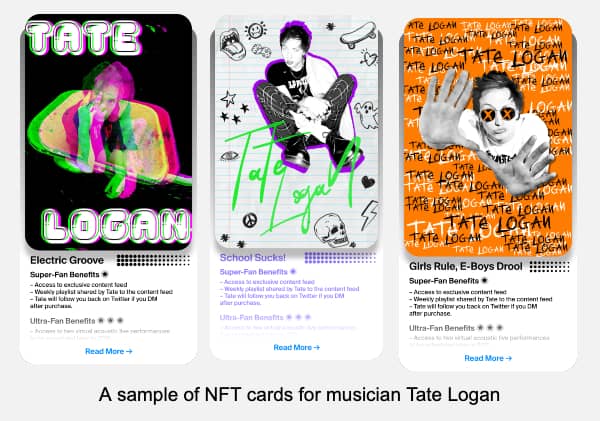 Logan wanted "a way to reach [his] audience that provided more flexibility and gave more monetization than somebody might get just from making posts on Instagram and trying to generate ad revenue," said Nielsen. "We worked with Tate and his manager. They really helped us bring our first proof of concept to market. We learned a lot from that."
Musicians (or any influencer) can offer exclusive NFTs that grant access to any number of perks, like one-on-one time with the musician, or accompanying physical merchandise, or back-stage access, and more.
Think of it as an NFT marketplace crossed with Patreon-style fan engagement.
Unlike many other NFT platforms, Cloutchain makes it easy enough for average fans. Neither the musician nor the fans need to know anything about NFTs. All sales are denominated in US dollars and artists are paid in dollars. Users have the ability to take custody of their NFTs if they choose, but Cloutchain will happily host the entire experience for those hesitant to dive into NFT self-custody.
Nielsen has been working with the University of Utah's Master of Business Creation program for the past six weeks to develop the startup. "It's a pretty new program, and it's essentially an accelerator meets a degree program. Through that program, I have access to great resources through world class mentoring from current founders, past founders, investors, advisors and more."
Are there other Utah NFT startups and projects we missed? Let us know at tips@techbuzz.news as we continue to cover this emerging technology.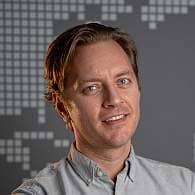 About the Author