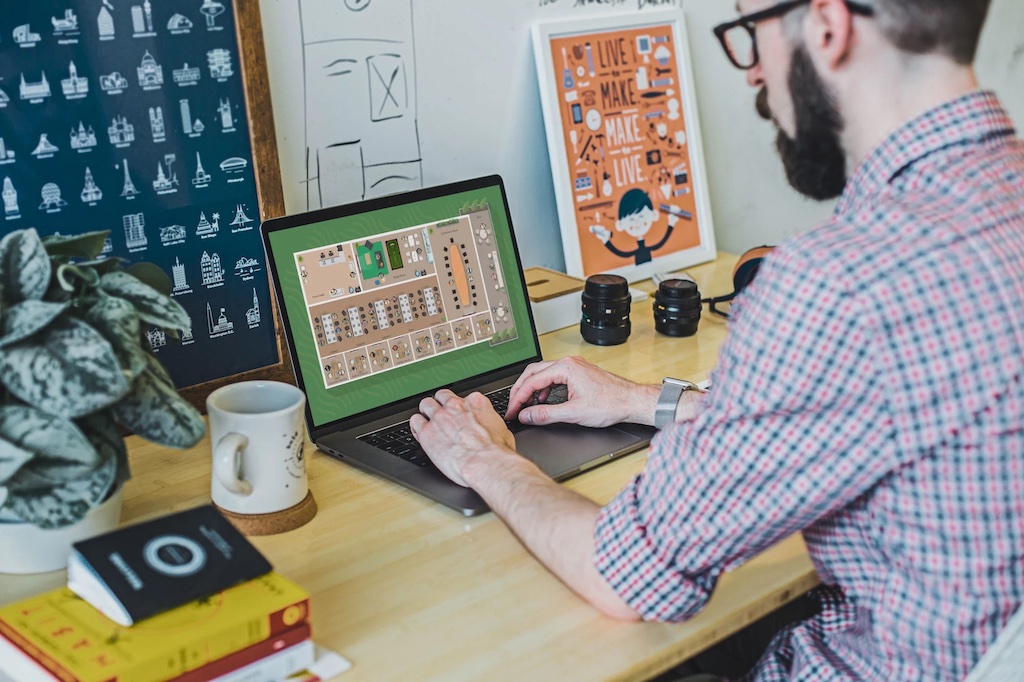 Office in the Cloud: How MyHive.Global Brings the "Human Element" Back to the Hybrid Workplace
With the abrupt closure of workplaces in response to the 2020 pandemic, traditional office employees scrambled to navigate a new kind of corporate purgatory: the remote workday. Brainstorms became glitchy Zoom calls; stand-ups became dial-ins; team-building became wayward GIFs in a Slack channel. Experiments in remote productivity aside, attempting to replicate "connectivity" during an isolating event was (to put it mildly) discouraging.
Even as workers return to offices, the new normal is distributed. Hybrid teams, work-from-home Fridays, and project management apps come standard—and so do their gaps and lag-times. Feeling disconnected at work is by no means new, but it's certainly having a 21st century reckoning. The question for teams becomes: if we embrace the hybrid work model, can we also somehow reclaim the warmth of an in-person workplace?
The solution to mass digital malaise may be, well, better software.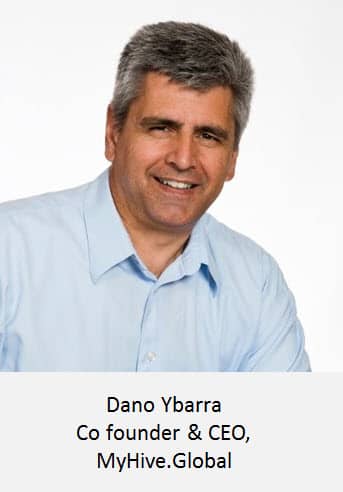 In TechBuzz's interview with Dano Ybarra this month, the co-founder and CEO presented his case for MyHive.global, a SaaS platform designed to socialize the hybrid workplace. "MyHive allows organizations to capture the 'water-cooler collaboration' of traditional offices while embracing the shift to full or hybrid telework," he says. Spurred by productivity challenges during the pandemic, MyHive offers a team-first solution for organizations struggling to keep their employees creative, energized, and connected across remote platforms.
Co-founded in 2020 by Ybarra and Director Peter Kodic and based in Santaquin, Utah, MyHive provides businesses with bird's eye access to a virtual office layout—a replica of their physical office, but digitally integrated for working across remote and hybrid teams. Featuring user-friendly interfaces and interactive graphics, the software endeavors to humanize distributed models of productivity: Define your virtual office, gather your people, invite richer, more authentic collaborations throughout your organization.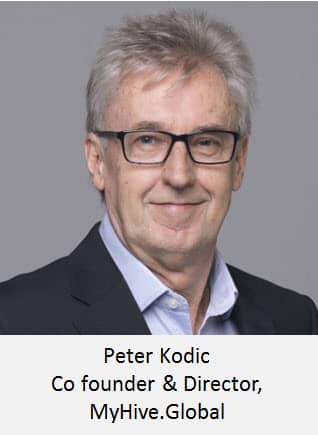 Though MyHive was developed during the pandemic, Ybarra drew from previous experiences to build what was missing from the virtual-office equation. "I've worked in remote and hybrid roles long before 2020," he says. "I know firsthand remote work feels dramatically different from a traditional office. An off-site employee really has to go out of their way to meet people, to engage with projects, to be part of the community, really. Most of the time the 'core' office team sees teleworkers as outsiders."
Ybarra's experience with remote work was affirmed when offices shuttered: Managers had to cope with a disjointed workforce en masse. Some team members embraced the work-from-home model; others felt isolated and distracted without the day-to-day interactions. Across the board, Ybarra says, energy was dropping.
"[What we saw is] teams no longer functioned the same way; it really damaged creativity and innovation," says Ybarra. "We witnessed too much scheduling on Zoom and video, back to back, with no room for spontaneous and creative energy and collaboration."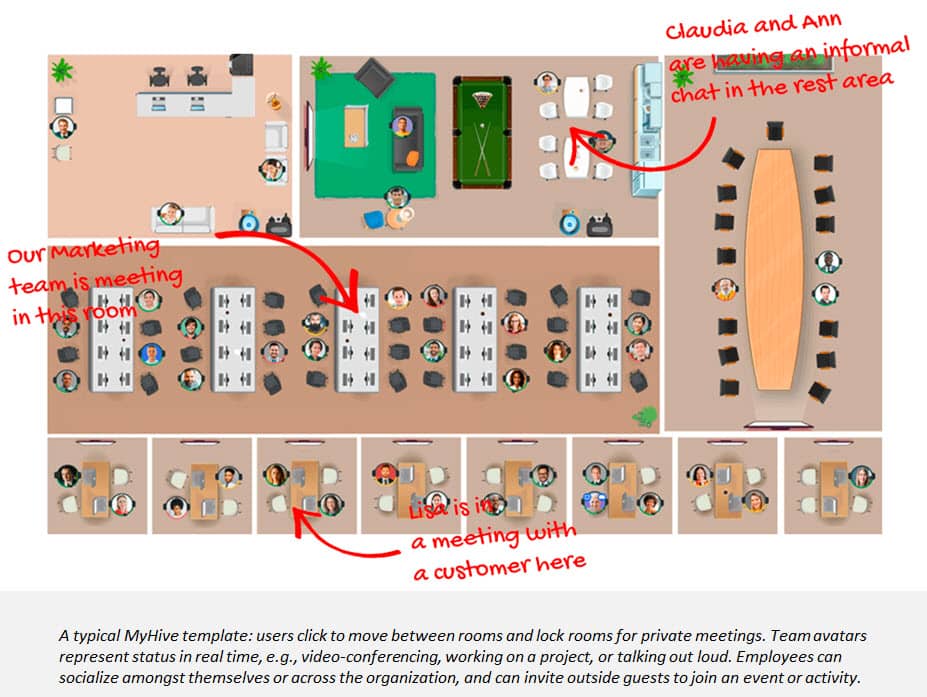 So how could he re-energize global operations? Ybarra's solution came naturally: Create a space for culture, and the work and productivity will follow. Design for spontaneity, and imagination will answer. Working through initial rounds of development, investment, and vision for a seamless cloud-based integration, Ybarra partnered with Kodic to co-found MyHive.global in 2020.
How does this interactive office layout differ from other communications platforms on the market? It's all about grounding a team's energy and efforts in a more tangible, off-the-cuff environment. Zoom meetings get stale; a virtual break-room feels more like chitchat. Slack channels may create task visibility, but collaboration in a MyHive meeting room gets a real-time huddle back on schedule. Thoughtful details—avatar icons, cross-chatter features—give MyHive a one-of-a-kind functionality.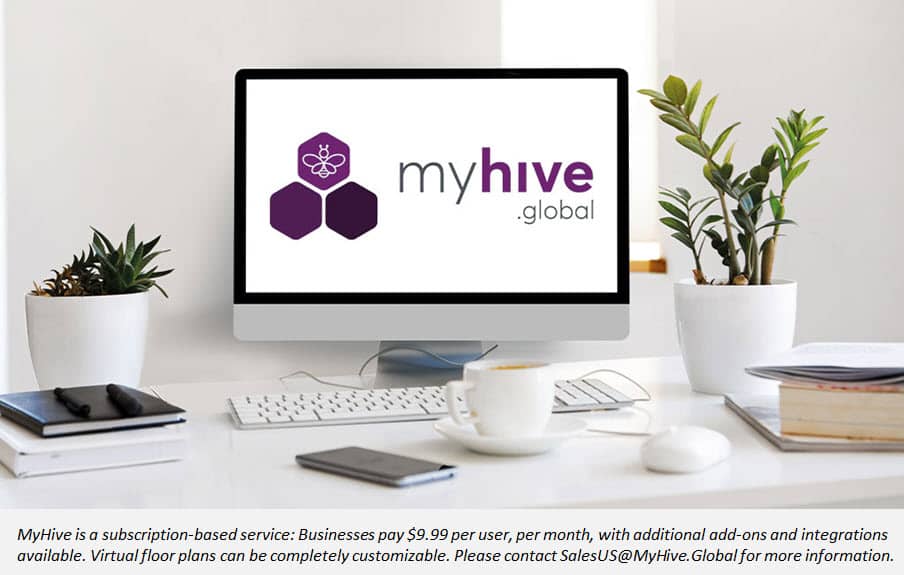 One of MyHive's best dividends, says Ybarra, is its power to speed up onboarding for remote employees. While training presentations and project management can be systematized for a hybrid office model, key contributors to culture and attrition are often lost. And beyond its interactive elements, MyHive also provides management with a holistic view of their team's activities, engagement, and routines. "Above all, we're interested in teams," Ybarra says. As their behavior and activities evolve, so does MyHive.
These applications, from MyHive and other providers such as Kumospace, are especially relevant as the "post-pandemic present" becomes the post-pandemic future. The reality is virtual reality: Even as workplaces return to "normalcy," the digital transformation is here to stay, with hybrid work models and remote flexibility quickly becoming the mainstay for professionals. Ybarra knows better than anyone how software integration is essential to drive successful sustainable and satisfying collaboration across distributed teams—from the break room to the cloud.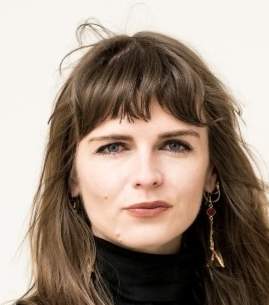 About the Author