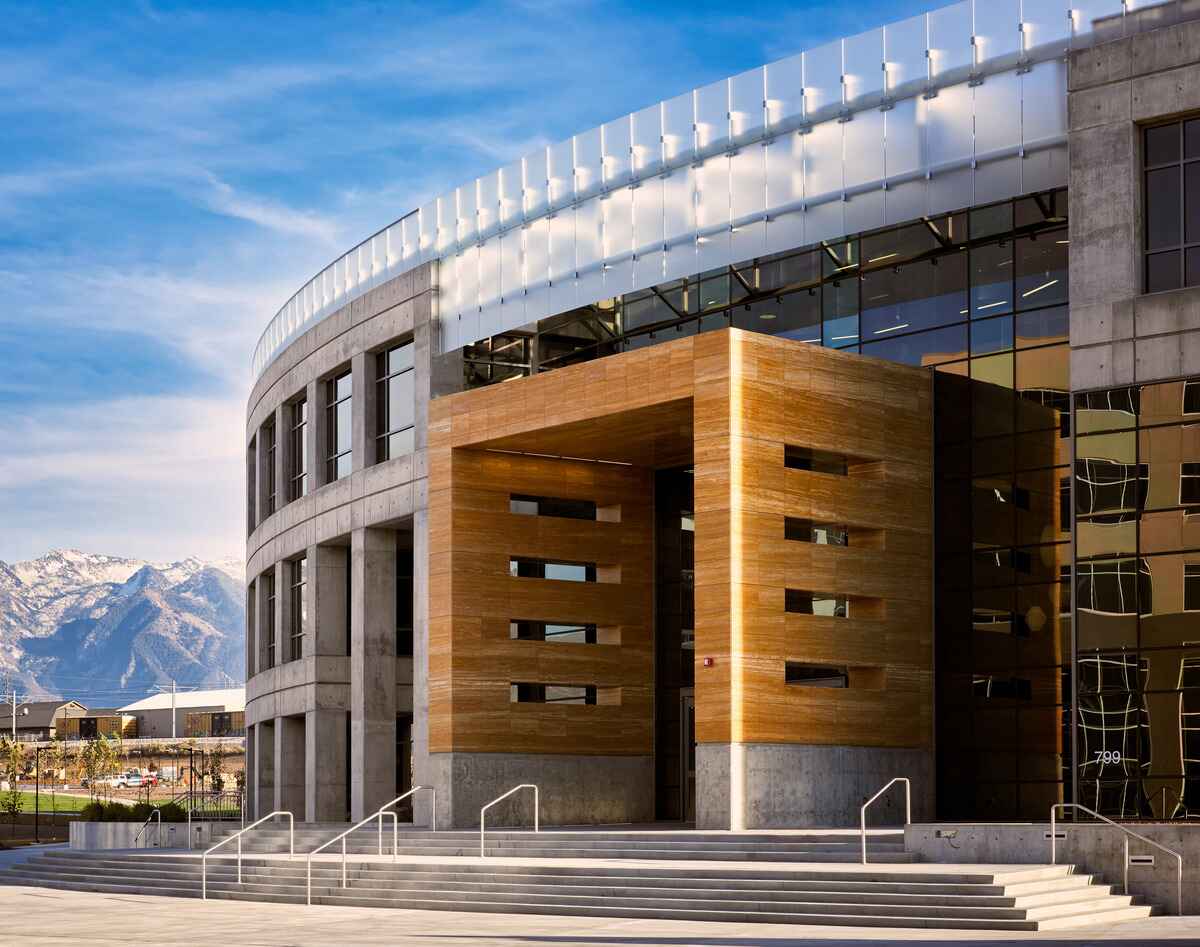 Overstock Acquires Bed Bath & Beyond
Overstock.com has announced it has acquired the brand, URL and certain intellectual property assets of struggling Bed Bath & Beyond, Inc. under a supervised Bankruptcy Court process. These assets include the Bed Bath & Beyond website and domain names, trademarks, trade names, patents, customer database, loyalty program data and other related IP.
Overstock did not acquire any Bed Bath & Beyond brick & mortar assets such as store leases, inventory, warehouse, other infrastructure, nor did it acquire related brands such as buybuy Baby.
On June 27, 2023, New Jersey's U.S. Bankruptcy Court approved Overstock's winning bid of $21.5 million at a sale hearing. Overstock used cash on hand to cover the transaction. "Closing the deal was the easy part. The hard part is executing, getting those customers to convert, growing our customer base, and making this acquisition accretive to both the top and bottom lines," Overstock's CEO, Jonathan Johnson mentioned to TechBuzz today.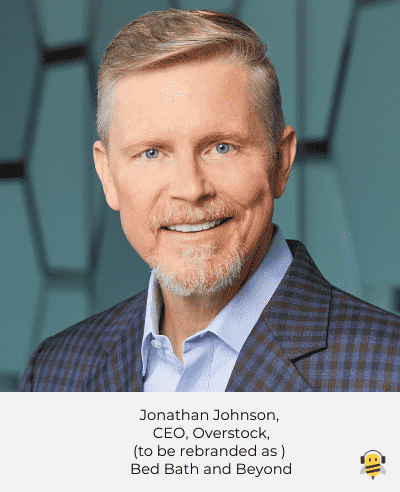 "We were able to bid a little bit more for it than would a bottom feeder or someone just wanting pieces of it: customer lists, the Canadian business, or one of the private labels," said Johnson. "We were able to put in a bid that turned out to be preemptive because not only were the customer lists, URL, and private label brands important to us, but the name itself solved a problem we've been thinking about for a long time."
He elaborated, "We needed a name that better describes who we are. We had looked at Bed Bath & Beyond about three years ago. We loved its name, its demographic, and its customer base; but its business model didn't fit what we do. So after looking we didn't really do anything. But when it went bankrupt, we thought, 'wow, now we can get the name, the intellectual property, the customer list without getting the stores and inventory.' It felt like a great thing for us."
Johnson said he wasn't concerned about brand damage that might have been caused by the turmoil over the past few years leading to the April 23, 2023 bankruptcy protection filing. Before making the decision to submit a bid to the New Jersey bankruptcy court, Overstock commissioned a third-party survey of the top 25 brands in the home space—Bed, Bath & Beyond ranked number 5. "Shareholders have lost interest in the brand, but customers are still very loyal to it," said Johnson. "Mismanagement can kill companies, but it doesn't necessarily kill brands. There are a lot of brands that have been through bankruptcy that are still very popular with customers."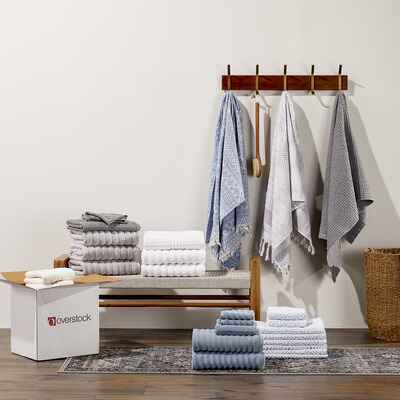 Johnson explained that the Overstock and Bed Bath & Beyond customer demographic has a lot of overlap. "The Bed Bath & Beyond customer is a little younger than our customer, which is nice because as we lean into our mobile app, social media, and brand influencers, we think we can pick up a lot of them. But the behavioral demographic and DNA of both customers are really the same—a smart, value-savvy shopper—the kind we've sold to for years. And that was another thing that made this acquisition very appealing.
The company is still operating its Overstock.com website. Johnson says ultimately his goal is to make the site familiar enough for the loyal Overstock customer so that they'll continue to come, but also exciting enough for the younger Bed Bath & Beyond customer. Over time, the company will sunset the Overstock brand.
Overstock plans to re-architect its homegrown technology platform to accommodate new users to its website which launches in early August as bedbathandbeyond.com in the US. Currently that site is pared down and merely posts a message urging visitors to come back soon.
The company has already launched its Canadian site, bedbathandbeyond.ca, and plans to test it for a month to see how customers react and to determine its co-branding needs going forward.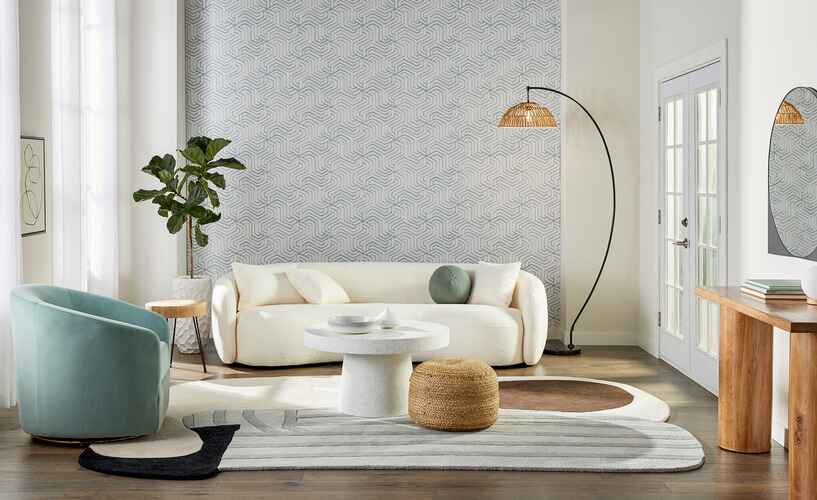 "Our technologists are really excited about what this rebrand does for the sites. They're building new avenues for adding new brands that will give us more opportunities to grow in different ways in the future."
Johnson also mentioned plans to improve the mobile app. "Our Overstock mobile app has a better penetration as a percentage of sales than the Bed Bath & Beyond mobile app. You'll see the Bed Bath & Beyond app becoming more like the Overstock app."
Overstock plans to morph its Club O loyalty program into the Bed Bath and Beyond loyalty program, rebranded as Welcome Rewards which will continue its practice of offering 5% reward dollars for all purchases.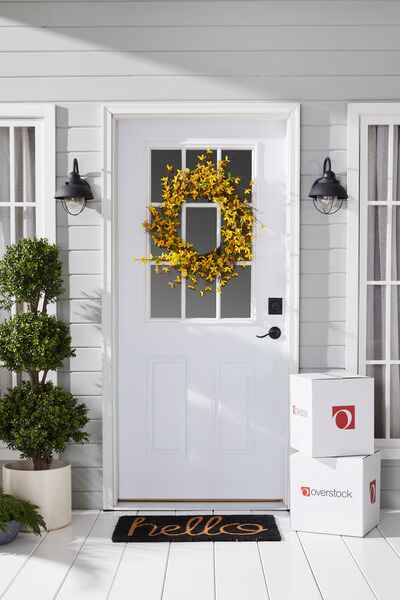 "As we go live and get out of the gate with this rebrand we will deviate a little bit from our typical financial recipe card for a few quarters and spend more on marketing. That means more deals, more promotions, a richer customer loyalty program," said Johnson, who also mentioned the company will likely increase its marketing staff in the coming months. Overstock has approximately 650 employees based in Utah.
From a product strategy, the rebranded Bed Bath & Beyond will place greater emphasis on "Beyond," and it will expand the breadth and depth of available products. "I think both the Overstock customer and Bed Bath & Beyond customer will find more products that they can buy from a brand they're comfortable with," said Johnson.
"It's an exciting new vision for the company. Even for a Utah company, it's like a shot of caffeine," Johnson mused. "The acquisition has excited our workforce, suppliers, employees, and our investor base. And it solves something that we've been wondering about for years—'What do we do about the Overstock name?' We've always been hesitant to rebrand because picking a new name, even a great name, would cost us hundreds of millions of dollars and years to associate it with who we are. But now we've got a name for a relatively low price that says exactly who we are."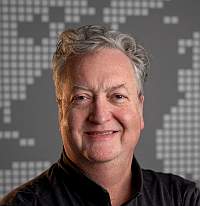 About the Author