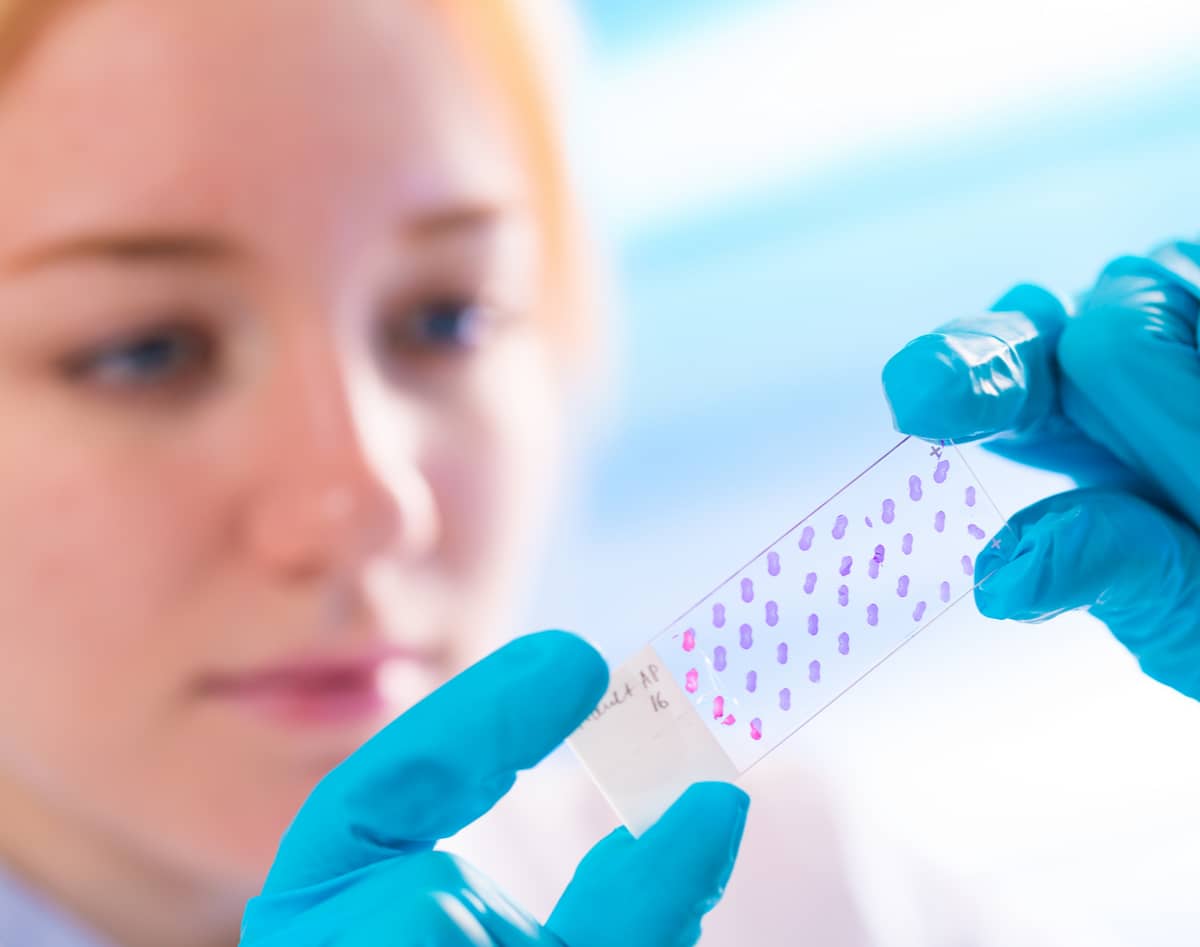 PathologyWatch Raises a $7 Million Series A Investment
PathologyWatch has announced $2 million in extension funding of its $5 million series A round that it raised earlier this year. The extension funding comes from life science investors based in Germany, Neue Fund, and Bioventures GmbH. Lateral Capital, BeniVC, and Sky Ventures also participated in the extension round.

In May 2020, the company raised $5 million in an oversubscribed series A round by Springtide Investments, a new Utah-based life sciences investment company, and Rock Creek Capital, a Utah-based growth equity fund.

The Salt Lake City-based startup will use the capital to further development of its digital dermatopathology offering. A portion of the combined $7 million investment will further AI research for various cancer lines, to expand the company's laboratory in Murray in order to keep up with a recent tripling of demand for lab work, and invest in additional development and sales talent in order to expand their client base.

The company has raised over $10M total capital to date.

"PathologyWatch is bringing dermatopathology into the cloud," says Austin Walters, Managing Partner at Springtide Investments, one of the series A investors in PathologyWatch. "The company is radically improving diagnostics using worldclass artificial intelligence." Walters explains the first step is to introduce a digital system to its customers, and then second, to work with clinical and research partners to develop a robust AI that is able to excel in diverse populations and clinical environments. "By integrating multiple legacy systems together and applying AI to improving diagnostic speed and quality for dermatology practices around, PathologyWatch is delivering a highly innovative world class product that is way ahead of its competition," says Walters.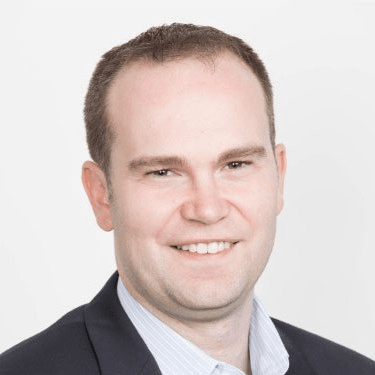 "Only 20% of pathology labs in the US have gone digital," says Walters. "And when you combine that with the exponentially growing shortage of pathologists in the US (an 18% decrease between 2007 to 2017), even as cancer cases are on the rise, and many pathologists are looking to retire, there is an enormous opportunity for AI to fill that gap."
The company was originally founded in New York in 2017 but recently relocated to Utah. "We moved here for several reasons," says founder and CEO, Dan Lambert (pictured). "Most of our clients are here and our primary series A investors are here. And we have found the costs of doing business in here are a lot lower than in New York, especially given that we run expensive operations—our laboratory in Murray and our ongoing AI research. Plus we have been able to find great talent here." He continues, "and as an added bonus, Utah is a great place to live, a great place to ski and to enjoy the outdoors." PathologyWatch is Lambert's third venture-backed startup.
Pathologywatch is an integrated pathology service that provides digital solutions and integrations to find efficiencies in the pathology processing used by dermatologists. Traditionally, a person with a skin lesion would visit a dermatologist and experience the following: the dermatologist examines the lesion, cuts it out, puts it in a vial and sends it to a lab. That lab will turn it into a slide. A specialist in the lab views it under a microscope, makes notations and faxes a report back to the dermatologist's clinic. Sometimes the clinic will request the actual slide to be sent in the mail for a closer look. This process has remained the same for decades.
PathologyWatch improves upon this process by digitizing the cases so that multiple physicians can review them in real time by connecting its software into the dermatology medical records systems, rather than communicating via fax machine. Digitizing the cases opens the door for computer-aided pathology diagnosis using deep-learning neural networks, resulting in quick turnaround times, more accurate diagnoses, a more efficient process and cost savings for all stakeholders.
Critically, the company can bill insurance in most states, which means it has the ability to get paid by insurance for the entire case as opposed to trying to license out its software to other parties, or handle a small piece of the process. "We manage the whole process end to end," says Lambert. "All of the diagnostics, the shipping of samples, etc. There is a lot more to this process than simply building an algorithm."
PathologyWatch's goal is to greatly improve skin cancer diagnostics, as well as other types of cancer diagnostics, by using AI and deep learning neural networks. By linking to medical records systems used by dermatology clinics, the company can provide more detailed reports and high resolution color images for physicians, enabling dermatologists to collaborate with dermatopathologists (the experts trained in diagnosis) while looking at the reports together in a way that heretofore has been unavailable.
Dermatology clinics are responding well to this new technology because it both saves them money and provides better data. Previously, a half or a full time employee would be dedicated to typing faxed-in results into the clinic's own electronic medical records (EMR) system and then matching the results with the patient—a process prone to human error. Now that data comes in automatically, enabling clinics to see the images without having to request the glass slide from the laboratory and have it mailed to the clinic—adding days to the process. More importantly, using Pathologywatch software dermatologists can collaborate with multiple experts and analyze a given case at the same time in order to find the best quality care for the patient.
"The introduction of digital and AI technology stands to remove huge costs in the US healthcare system," says Lambert. "We badly need it, as for many employers, employee healthcare costs is the number 1 or number 2 cost for the company. Our technology both improves the quality of care while taking out costs."

"About 45% of the world does not have access to basic cancer diagnostics," says Lambert. Being able to run a case against algorithms that can easily detect these things is a very clear global need that most countries will not be able to develop the physicians that are qualified enough to read these cases on their own. It will be decades before the education systems are in place for many countries to meet this need. We expect to make this technology available in the developing world in the coming years."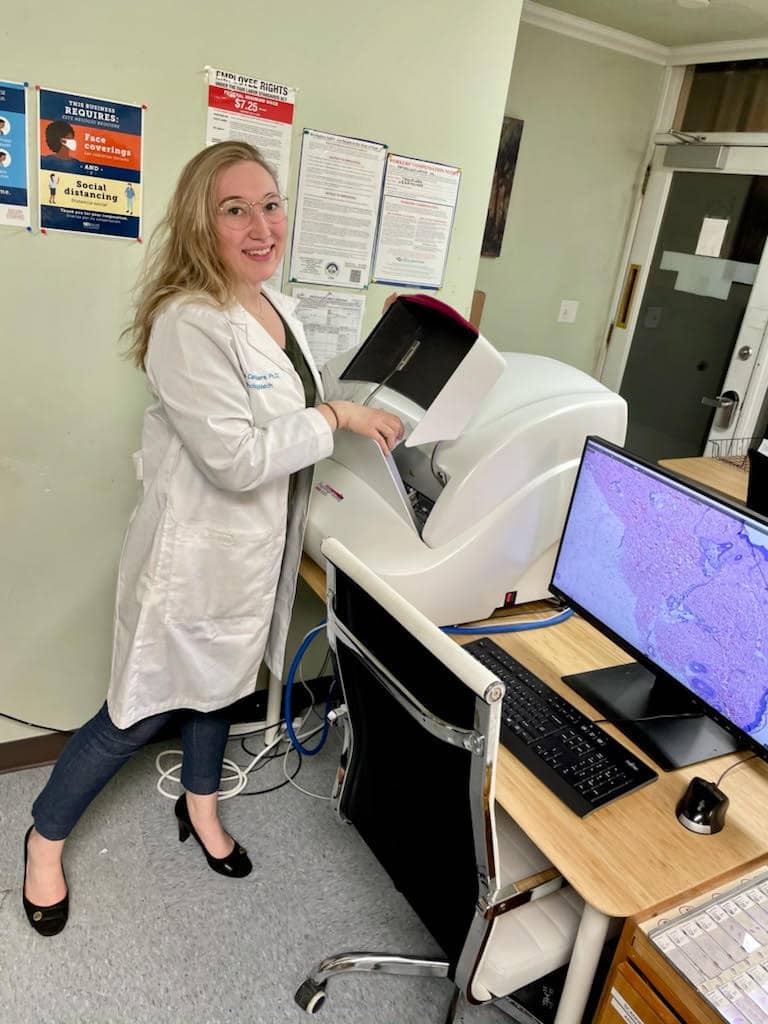 The company's customers are located in Texas, California and Nevada, with most customers being here in Utah. The company plans to expand its development team and sales team significantly in the new year.
"Utah is a great place to find talent," says Lambert. We are finding a lot of qualified people coming out of BYU and the University of Utah. We hire mostly system developers and engineers who have worked with complex systems, cloud computing and the like. We are finding great talent here with experience in both technology start-ups and in large complex enterprises." says Lambert.
Currently the company has 40 employees and is growing of late at a rate of about one new employee per week. The majority of the team is located in the Salt Lake area, ten of which staff the Murray pathology lab doing lab work for the 30-plus dermatology clinics (so far) that send in cases every day.
Since 2017, PathologyWatch has been refining its pathology diagnostic processes. In addition to team and laboratory expansion as mentioned above, the $7 million series A investment will help the company to further develop and roll out its AI technology to assist with case diagnostics. Once approved by the FDA, this AI-enhanced diagnostic ability is expected to be released by the company over the coming year.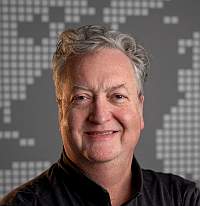 About the Author