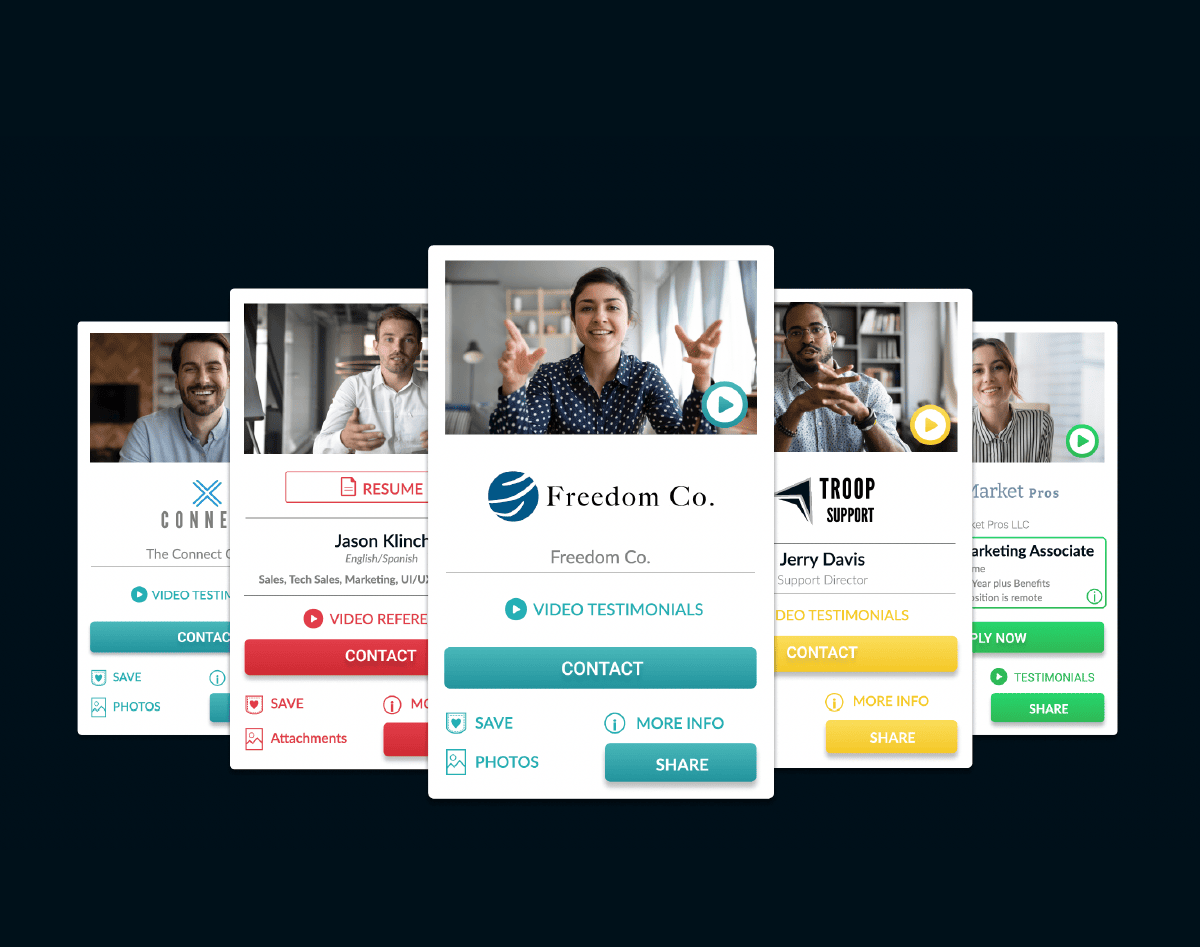 Pitch59 Reinvents the Business Card
After acquiring a cleaning and restoration business in Texas, Jeff Bitton found flaws in his usual marketing techniques. His company spent money advertising on Google, Yelp, Home Advisor, Thumbtack, and Angie's List to get their name and reputation out there, but the more they spent the more frustrated they became.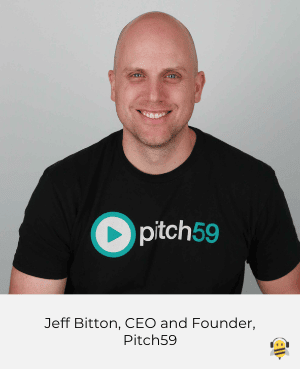 "We were spending an average of $84 to get a $200 customer," explains Bitton. "It was incredibly frustrating that we didn't have a better means of getting out there and competing with some of these big companies that had a lot more money than us."
While in this rut, Bitton looked back at his professional career and asked himself, 'What is the best advertising I've ever done?' He quickly realized it was when he did door to door sales. Bitton sold pest control door to door for five years in southern California and then moved to Rexburg, Idaho and started a carpet cleaning service, selling his services door to door as well.
"Online we had 250 five star reviews, we had a great website, and we were ranked up in the top five or six on Google," says Bitton. "Whereas, when I was on the doorsteps, all I had was a clipboard and a t-shirt, yet those people hired me way more often than people online. That's when I realized that people love to hire real people that they know, like, and trust, and online they don't get to know, like, or trust me."
Bitton wanted to solve this problem. In 2018, on a trip from Orem to St.George, he formed the idea of Pitch59, drawing it out on a piece of paper. Once in St.George, he showed his plans to his brother, who promised to help fund the project.
With the help of his brother and family and friends, Bitton started Pitch59, a video based networking platform and directory. The platform allows users to come to life and pitch themselves, their services, or their cause for up to 59 seconds.
"Online, I look like everybody else, I've got a five star reputation, but everybody else does too," says Bitton. "In person we can break down those walls and barriers and customers feel a lot more comfortable hiring us."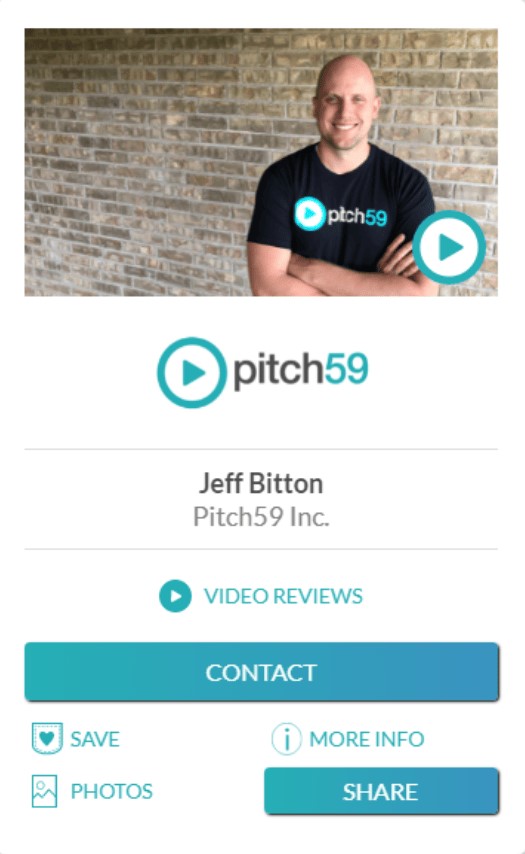 On Pitch59, users create a pitch video to expound on their talents and pitch their services. Overall, Pitch59 offers four types of PitchCards: Company, Individual, Job, and Nonprofit. Think of them as live business cards for both companies and individuals.
Users can record a pitch video right on the platform, which offers talking prompts, a teleprompter with auto scroll, and tips and tricks for a professional look video. Users have the option to meet with a Pitch59 team member over Zoom and do a live interview which is cut and pieced together into a pitch. If neither option sounds appealing, the platform also offers the option to schedule a professional videographer. No matter the choice, the platform encourages users to create high quality videos and to stay away from selfie-looking videos.
Watch Jeff Bitton's PitchCard here.
Individual pitch cards appeal to real estate agents, university students, and businesses that offer services such as at home cleaners, HVAC professionals, plumbers, and landscapers. Students and other professionals looking for jobs can use Resume PitchCards to pitch themselves too. "It's a very effective way to allow people to come to life and be human to potential employers," says Bitton.
Company and Nonprofit pitch cards are very similar. These cards allow organizations to pitch their product or services. Organizations can also share their website, testimonials, goals, brands, and mission.
Job pitch cards are created by companies offering job positions. Companies can pitch the job opportunity, benefits, requirements, and details.
Pitch59 will also offer Product cards in the future to pitch products to customers.
All pitch cards are easy to share and "are super networkable," says Bitton. On the platform users can collect and save pitch cards in different pockets by simply swiping down on a card. It doesn't require a login or app download to use the PitchCards either.
"We've tried to model everything after what you would do with a business card," explains Bitton. "With business cards, you put them in pockets, so you do the same thing on Pitch59. They are like a rolodex–a way to keep all of your pitch cards organized."
Users name pockets for organization. Common use cases are real estate, home improvement, and financial service pockets.
PitchCards are also easy to share with others. Receivers don't need to have a Pitch59 account to receive a pitch. To share a PithCard, simply swipe up or tap share on the card to send it out via email, text, or any social media platform. All pitch cards also have a QR code, allowing people to scan your code and immediately save it as a contact in their phones or share it with someone else.
Pitch59 also has a chat function, and users can chat with people straight from their pitch card on the app.
The company now has partnerships with BYU, UVU, BYU Idaho, BYU Hawaii, soon to be BYU Pathways, USC's Accounting program, and George Fox University. These universities encourage their students to create resume pitch cards.
"Schools already have students prepare a resume, create a LinkedIn profile, and practice their elevator pitches," says Bitton. "Pitch59 is the tool that brings all of it together in a simple networking card they can share with everybody and let everybody share for them too."
Pricing for Pitch59 is divided into two categories, business and job seeking. Job seeking, resume cards are free. Business related cards cost $15 per month per card. These are cards that pitch a business, job, or offer specific services.
The platform currently has more than 500 companies or individuals with business pitch cards, more than 200 job pitch cards, and more than 900 job seeking pitch cards.
Pitch59 mostly works remote, but has offices in the RevRoad building in Provo, as they recently partnered with RevRoad as a portfolio company in April. The company has 9 employees working in Utah, Arizona, California, Alaska, and Texas.
The team is raising $250K in an angel round and received almost $1M from friends and family before launching in April 2022. Bitton says he hopes the company will be ready to raise a seed round eventually, and plans to focus on growing revenue, hopefully doubling revenue in August 2022.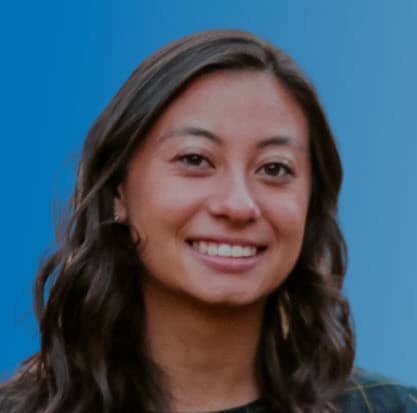 About the Author