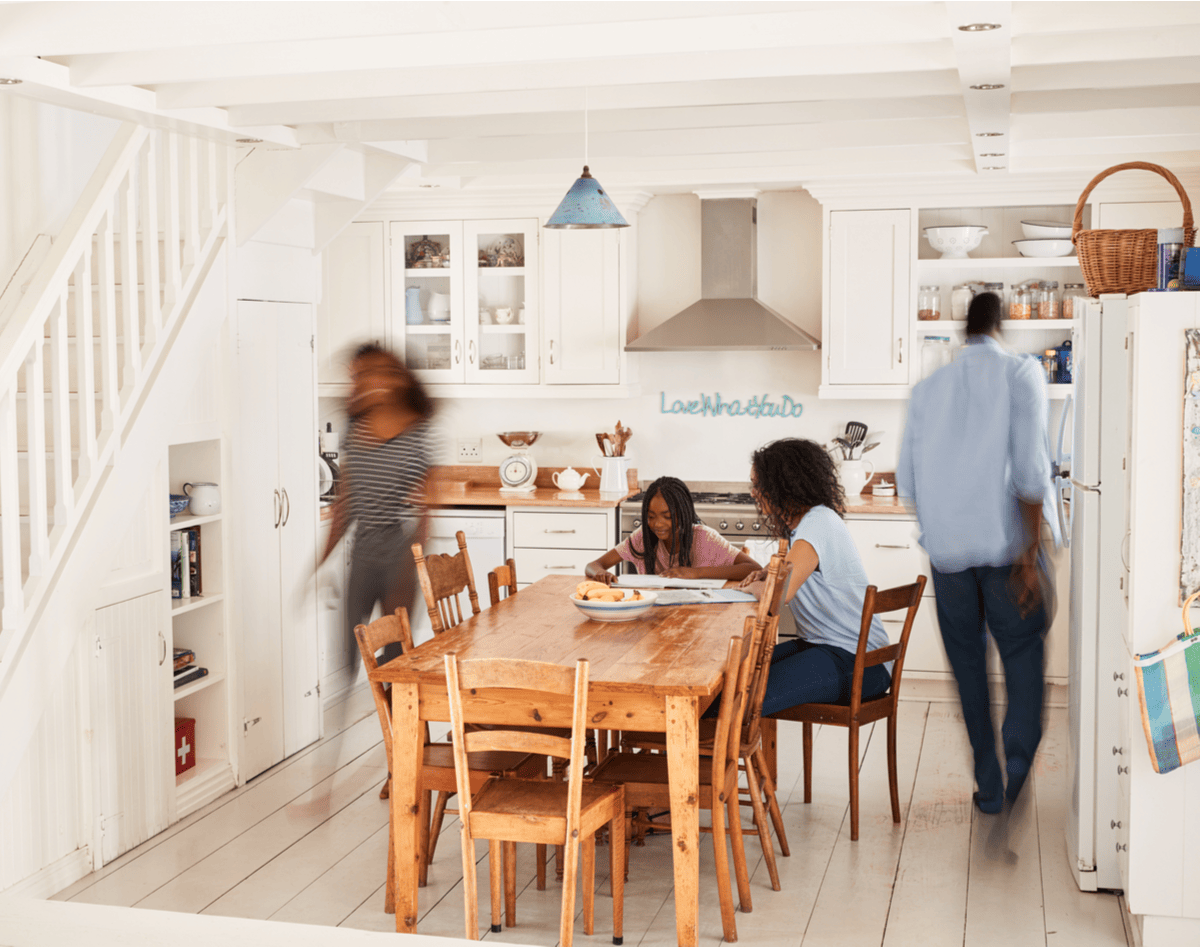 Pixie–Managing the Mental Load of Home Life
With three kids ages five, three, and one, Liz and Ryan Reeves were struggling to manage all of the demands and challenges of a busy young family. Ryan worked for Podium full time, and Liz stayed at home raising their children.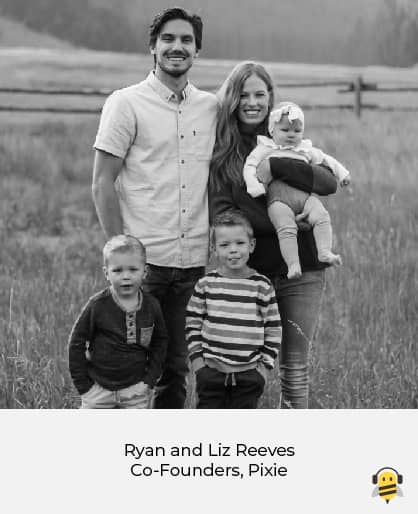 "We were trying to get into the swing of a new school year and I had all of this stuff to manage as the mental load carrier in our home," says Liz. "Ryan was working full time and I kept telling him, 'I need a better way to manage this. No one's really given me a consolidated, modern system for managing all this family information.'"
The mental load refers to the invisible work that parents or partners must take on to keep family life running smoothly. It's the planning, organizing, remembering, and worrying that comes with parenting and running a home. Studies show that this burden often falls on one partner within the relationship due to the complexity of managing and sharing it.
Liz and Ryan decided to tackle the problem. Gathering research from friends and family, Liz found that other moms and mental load-carriers were seeking a way to manage home and family life too. Ryan and Liz noticed families trying to adopt project management tools at home, like Trello, Notion, and Airtable, but these management tools were not designed for home life, and often fell short when trying to solve the nuances of family management.
"Many studies have evaluated the mental load and how it impacts families," says Ryan. "A silver lining of COVID was that everybody came home and was in the middle of the chaos. Now spouses want to help, because they've had a front row seat for two years, but there previously hasn't been a system to do that, until now."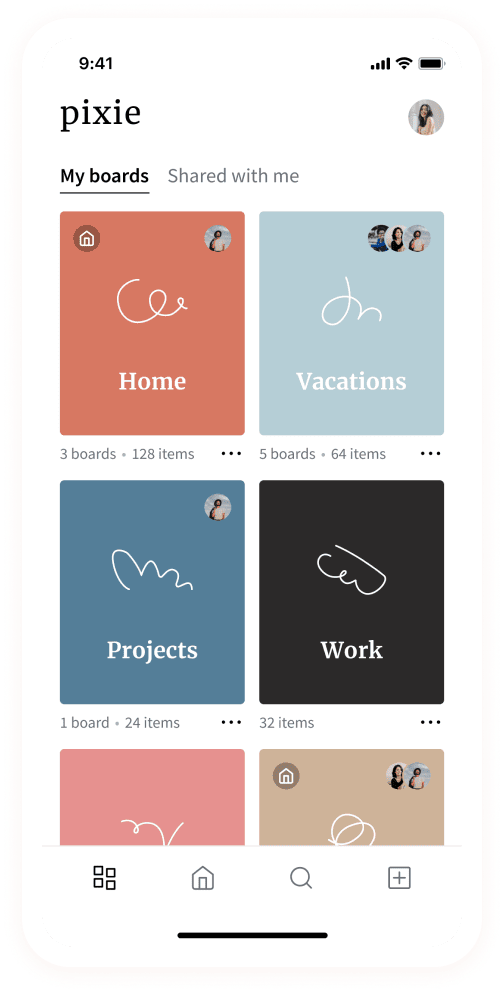 Liz and Ryan decided to create a platform that would solve these pain points. Working every night at the kitchen table, after their kids went to bed, the couple created Pixie.
Pixie is a Lehi-Utah-based life management platform, using familiar Pinterest-like boards, allowing users to store and share a variety of household information such as, recipes, babysitter info, medical info, shopping lists, children's school info, and more. The platform's goal is to make the mental load we all carry manageable by organizing all of this information in a familiar way.
Pixie is completely customizable, allowing for all types of families to benefit from its use. Users create boards (like Pinterest) that function as folders for all aspects of family life. In a board users can add pictures, videos, notes or even nested boards. Entire boards or items can be shared with others individually or through a shared household section.
"Pixie helps families go from a single partner carrying the mental load and turns [parenting] into a collaborative, digital experience," says Liz.
The Pixie app launched its MVP on February 15, 2022. The couple started working on Pixie back in October 2021, when Ryan dove in full time. Ryan has a tech background, working at Qualtrics and then Podium for five years as a Product Manager. Liz has worked at Goldman Sachs, owned a home bakery, and did social media marketing for various companies while staying home with their kids.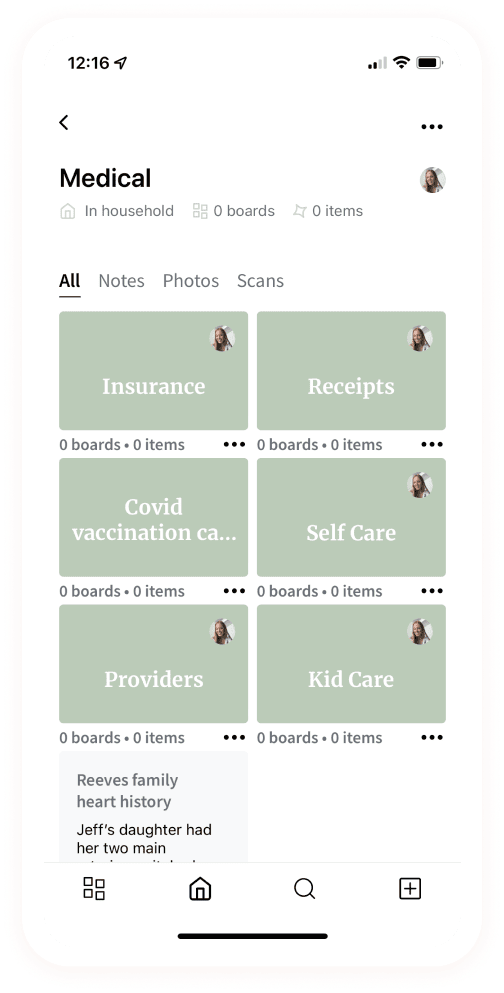 "I got to work on some really interesting products at Podium which gave us the confidence and experience to jump into Pixie and try to do it ourselves," says Ryan. "I'm the tech person behind the scenes and Liz is the visionary who felt the actual problem. We're solving it together."
A UX designer and a small development team helped create the platform and still work with Pixie part time.
Paul Mayne, Founder of Day One, and Jesse Mecham, Founder of YNAB (You Need a Budget) are on Pixie's Advisory Board. Ryan says, "Paul and Jesse are arguably the best B2C founders in Utah. We are very lucky to have their experience and advice guiding Pixie."
Besides a small family and friends round, Pixie is bootstrapped. The app is freemium, meaning the download is free, and comes with all the features, but users must pay for a premium experience, which includes more storage capacity for boards, notes, and photos.
Beta users have tripled since Pixie launched. So far, feedback from users has helped Liz and Ryan refine the app and hone in on their product roadmap.
"The heart of Pixie is teaching families to create a single source of truth," says Liz. "We're hoping that by flipping the script and building a tool for the person carrying the majority of the Mental Load, they can then bring their partner on board and have all their information in a place that's accessible, shareable, and searchable to better co-manage the responsibilities of family life."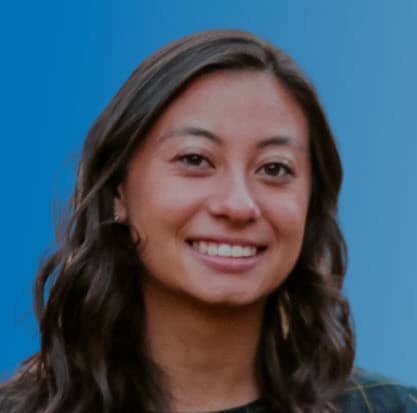 About the Author