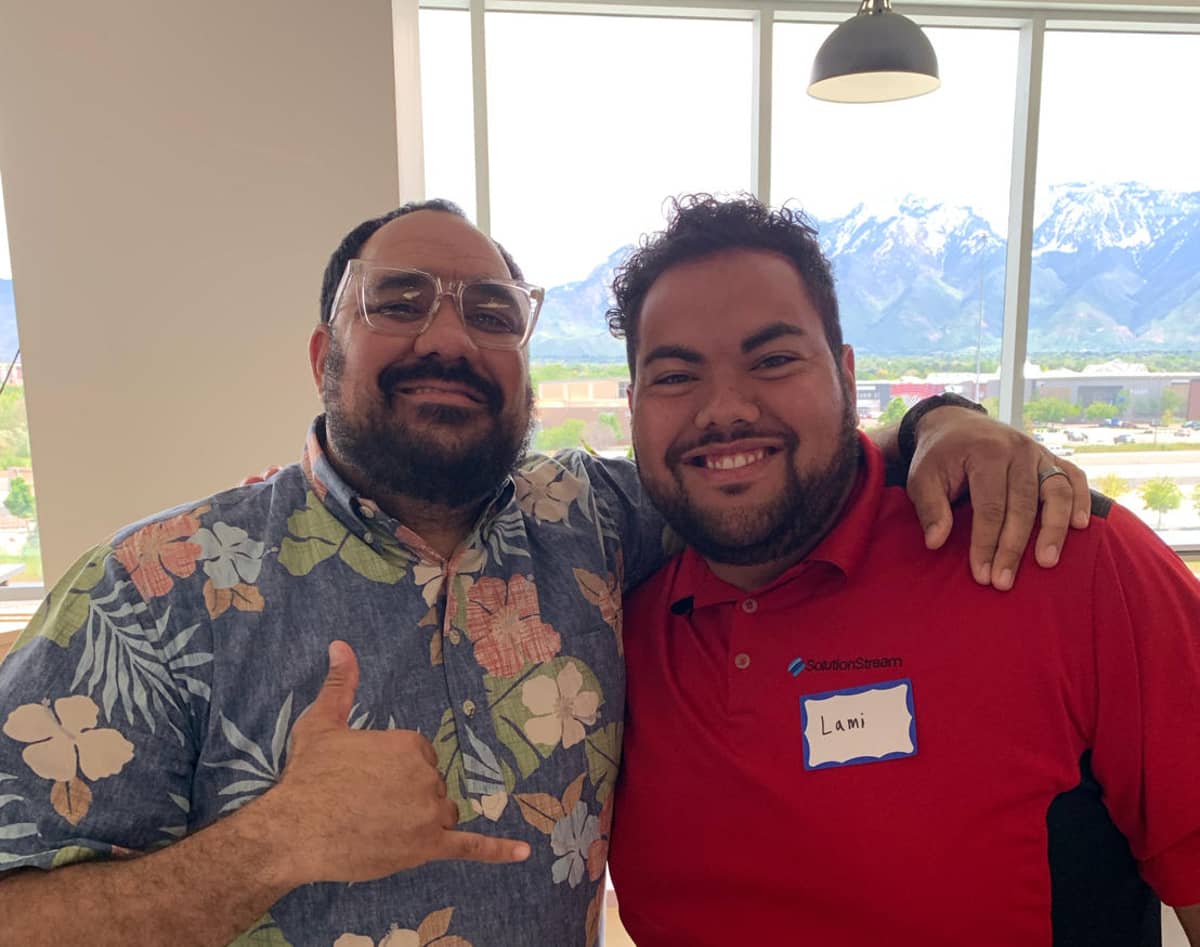 Polynesian Tech Entrepreneur Series; Lami Wolfgramm
This is part one of a series on Utah's Polynesian entrepreneurs. See parts two, three, and four at the links.

The Polynesian community is known for music, dancing, and performance in sports, even pursuing and succeeding in professional opportunities that are typically incredibly competitive. Pacific Islanders only make up 0.18% of the U.S. population, but they represent 1.6% of the NFL, making them 8.8 times more represented in that incredibly competitive arena than they are in the population at large.
While there's a hard limit on how many players can play on a field in the NFL, the tech field is constantly expanding. More Polynesians in Utah are choosing to pursue careers in tech and entrepreneurship. This article will be the first of a series to highlight Polynesians who have impacted Utah's tech sector.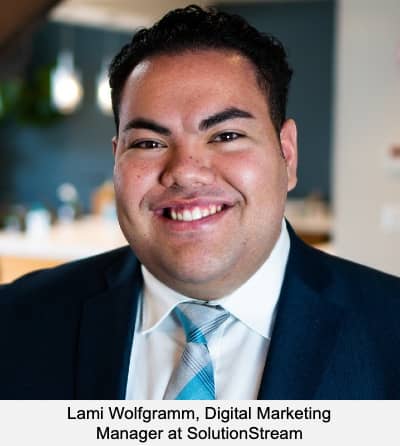 We recently sat with Lami Wolfgramm, Head of Marketing at SolutionStream, a custom software development company in Lehi, to talk more about his Tongan heritage and how he started his career in the software industry. He shared the experiences that influenced him to become an entrepreneur, a mentor, and a marketing strategist.
Wolfgramm is a common Tongan last name that traces back to "when Germans came to the Tongan islands to trade for goods like coconuts, sugarcane, etc.," says Lami Wolfgramm. His specific ancestors "came at first for trade, and soon integrated into the island lifestyle and ended up staying. Since then, that entrepreneurial spirit has been carried on in [his] family for generations."
Wolfgramm started young, selling candy, gum, and even his lunch when he was in 7th grade. "I would always sell my sandwich for $5," says Wolfgramm, "because a lot of kids had 5 dollar bills, but there's no such thing as a three dollar bill. You can always go down in price, but you can never go up! That was my motto."
Wolfgramm's sales mindset stayed with him as he moved to Utah for school. He attended Ensign College and then UVU in Orem, but never felt the formal classroom setting matched his learning style. "I don't think school was built for entrepreneurs," says Wolfgramm. "So I started to search for other ways I could improve and utilize my strengths. I ultimately decided to stay in Utah because of the explosive growth in the tech industry."
He actively participated in that growth while working for three tech startups in the last four years. The first two startups, Turnkey Social and Kartiva, helped make social videos shoppable, allowing viewers to identify and purchase merchandise shown in the video. Both companies focused on building B2B technologies. Both were ultimately acquired.
Wolfgramm's latest project is called Poly Platform. He joined the team as Chief Risk Officer in March of this year. The Poly Platform app is a communication tool between cities and residents. Through the app, a city government can communicate with residents about road closures, city council meeting times, dangers, and more. Wolfgramm says the app is still in its early stages, with Lehi, South Salt Lake, and Moab currently testing core features.
Along with growing startups, Wolfgramm has a passion for helping other Polynesians see the benefits of working in technology. He regularly volunteers with Utah Polynesian Professionals, a networking community created to help younger generations of Polynesians break into the tech industry.
"The tech industry is still growing," says Wolfgramm, "and we have a bunch of different Polynesians coming together to say, 'Hey, let's look at different routes. Polynesians can do more than singing and dancing, they can do more than sports.' We can utilize our minds, instead of constantly beating up our bodies." Wolfgramm says when young people limit themselves to what they "think you should do", they miss out on opportunities to experience unique growth.
In addition to the entrepreneurial examples in his home, Wolfgramm found mentors such as Jason Thelin, Co-founder of SolutionStream, who introduced Wolfgramm to the tech and startup community in Utah. Philip Amone was another mentor who taught Wolfgramm to write a resume, interview for jobs, become an efficient salesman, and introduced Wolfgramm to Utah Polynesian Professionals. These examples encouraged Wolfgramm to mentor other young professionals.
"It's just a matter of showing real examples of people that are Polynesian that have been able to make it beyond the physical aspect or singing or dancing," says Wolfgramm. "It's making some of those resources available to Polynesians… and to continually hound a little bit, because Polynesians are like coconuts; they're hard to open, but once you open it, the reward is great."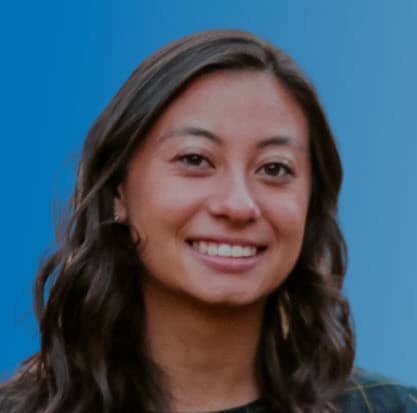 About the Author