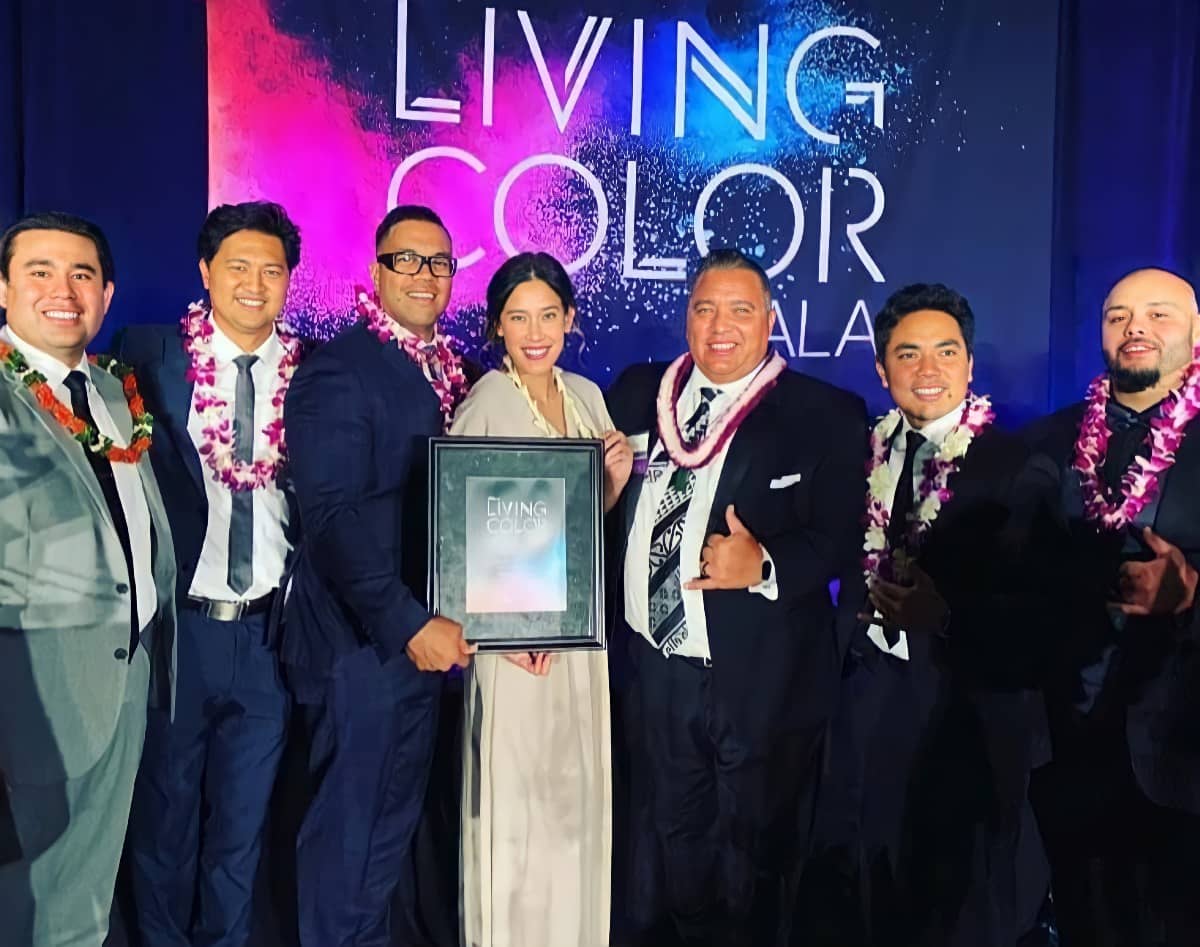 Polynesian Tech Entrepreneur Series; Sione Havili
This is part two of a series on Utah's Polynesian entrepreneurs. See parts one, three, and four at the links.

In this second part of our Polynesian tech and entrepreneurs series, we sat down with Sione Havilli. Havili is a Polynesian mentor, sitting on the board of Utah Polynesian Professionals, and a leader in the tech space, managing and directing a team of eight as the Director of Customer Expansion at Domo. But Havili's career highs might come as a surprise to some who saw his early life lows.
Havili grew up in Salt Lake City and attended East High School. As a young man, he had goals to play football professionally or become an attorney. As high school ended, Havili signed to play football at Brigham Young University and made plans to serve a mission for the LDS church.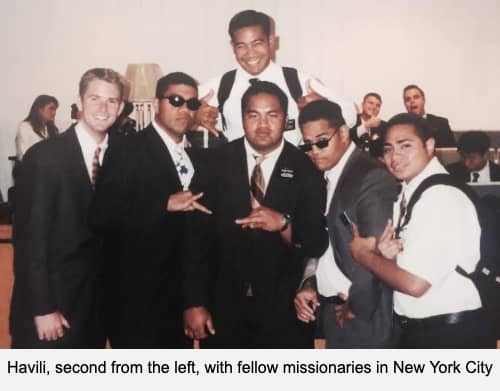 "I grew up on the west side in a very rough neighborhood, so I was involved in gang activity that essentially derailed my path," says Havili. "Prior to leaving [on a church mission], I was involved in a retaliation to a drive-by shooting. A year and a half into my mission in New York City, I was extradited home and sent straight to jail."
Havili and two friends were charged with aggravated arson after they were accused of being involved in a firebombing that destroyed a Salt Lake City home. A conviction came from another gang member, who was given a reduced charge for telling authorities who else was involved, as mentioned in the Deseret News on May 8, 2000.
"I eventually lost everything. I lost my scholarship to BYU and had to answer to the courts. I was convicted of a first degree felony -- aggravated arson, and ended up facing 15 years to life… by the good grace of God, I only had to serve one year based on good behavior and other variables."
Havili knew that coming back would be tough, but he was determined. After he proved himself academically at the University of Utah for a year, he was in strong competition to earn a starting spot on the football team. But one week before the first game of the season, Havili was kicked off the team because of his criminal background.
After transferring to El Camino Community College, a junior college in Los Angeles, Havili went through the recruitment process again. He was recruited at Texas Tech University, a school in the Big 12, known as the best college football region in Division 1.
Havili was finally able to show his talent on the field and played for two years at Texas Tech University, graduating with honors. Havili looked towards a career in professional football when, at 25, he suddenly suffered from a detrimental stroke, losing 50% of sight in his left eye. Football was no longer a career choice.
"I was devastated," says Havili. "I thought my life was over because at the time, I believed that football was my ticket out of the hood."
Even after such a crushing blow, Havili refused to stay stagnant for long. He gave himself just three days to mourn his lost football career and then went back out to find a job.
"I had to find a career, and so I started selling in the investment education space and did well," says Havili." It was the only job I could find based on my background."
After years as a top producer, Havili's interest in tech was piqued when several of his friends made money in the Omniture acquisition by Adobe. He decided to apply to Adobe, one of many applicants.
"I could tell by the panel's line of questioning that they were trying to get through candidates quickly by going through the process of elimination," says Havili. "I told them if they were looking for something wrong, they're going to find more wrong with me than anyone else. Not many people start interviews that way, so they asked what they would find wrong with me… I told them I was a first degree felon, and the room went quiet."
Jason Coop, a junior manager over a small team at Adobe, sat on the panel and listened to Havili's story. "Sione never blamed anyone or tried to dodge the responsibility of the situation. He told the facts," Coop said about Havili's hiring process. "Here's a person who has a legitimate past that he's ashamed of and paid his dues for, and he's coming right down Main Street. I thought, 'Okay, this is my guy'."
Coop went right to HR to ask if he could hire Havili. "They said it would be okay, but it's on you," says Coop. "My VP, Don Cash told me, 'This is on you if it goes south. Are you willing to put your career on him?' At that time I had worked so hard to get to where I was… but there was just something about the situation that I completely trusted… and I said, 'Absolutely."
"He's been one of the best employees and one of the best hires I've ever had in my life," says Coop. "Not only for his performance, but… I learned from his character, from his leadership, and he constantly fills my hiring pool with prospects."
After about 3 years at Adobe, Havili, then an Enterprise Inside Sales Rep, accepted an offer from Domo to become an Account Executive. Coop eventually made the move as well, reuniting with Havili at Domo. "It was just like bringing the band back together," says Coop.
Now Havili stays busy mentoring and preparing others to excel in the workforce.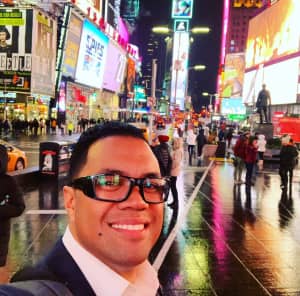 "I'm super passionate about helping Pacific Islanders, women, anyone that has a background of diversity (even convicted felons), find meaningful opportunities not only in tech, but anywhere," says Havili.
Ricky Tuihalangingie and Fui Kinikini are just a few of the people Havili has helped.
Both men sent unsolicited messages to Havili over Linkedin, asking for help and advice to get into the tech industry. Havili worked with Tuihalangingie and Kinikini for a few short months, practicing mock interviews, introducing them to influential people in tech, and working on perfecting their resumes.
"We roleplayed. Havili taught me how to work in the role, without me ever having any experience. I shadowed what he did, how he thought, and how he conducted his business," says Tuihalangingie. "I interviewed for an entry position at Lucid, but because [Havili] prepped me so well, they told me to come in at a higher position, while I had no prior experience."
"One thing I loved about Sione is he didn't give me any directives saying, 'You should do this or you should do that,''' says Kinikini. "What he did do for me was he said, 'This is what I would do if I were in your shoes, and this is how I would recommend you work on your presentation."
"I went into the Adobe interview and the next morning, I got an offer, they gave me the top amount that they could pay for inside sales revenue," says Kinikini. "It was a very humbling experience, but without Sione there's no way all this could have come to be."
Both men said they were grateful to Havili and his hardwork on their behalf.
Havilli sits on the board of Utah Polynesian Professionals, a networking group mentioned in the first article of this Polynesian series.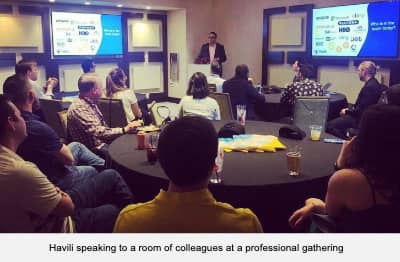 Havilli says Utah Polynesian Professionals (UPP) is made up of many influential individuals who use 'the power of the village,' which comes from the popular saying, 'It takes a village to raise a child."
As a board director, Havili meets with a group of sales tech 'nesians' — Polynesians in sales tech—the first Friday of every month. They focus on improving their tech sales skills and building a network of like minded individuals.
This month TechBuzz joined in as Marcus Mailei, a former New Orleans Saints fullback, spoke to attendees. Mailei shared lessons learned from his career in professional football and how he applies it to the tech industry.
"Communicating to your manager is just like communicating to your coach," says Mailei. "Ask them for advice, ask them why they are doing the things they do."
While the group was made up of tech-nesians across the United States and New Zealand, football analogies and a similar culture brought them together.
Havili says culture still plays a big role in his and other Polyneisians' careers.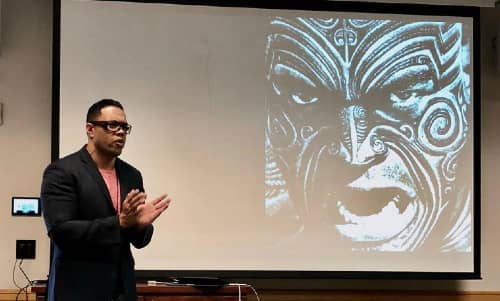 "It is important that we understand the psychology of where [Polynesians] come from," explains Havili. "Our ancestors were some of the brightest and best navigators this world has ever seen. They would navigate the Pacific Ocean as if it were I-15 and I-80, by the temperature of the water, the constellation of the stars, the wind, and the currents… they were a very warrior-istic culture as well. When they would land on a new island, the first thing they did was burn their canoes and perform a war chant. They weren't leaving that island unless they conquered it. That is one thing that I think is a strength of our people. We're smart, but if we put our heads to something and we land on new territory, we're not going to leave or finish until we've completed the job and we've conquered."
Havili believes Polynesian's cultural strengths can help them continue to succeed all the more in tech careers.
"[Polynesians] are always trying to take care of and help other people," says Havili. "One thing that I've always tried to do, and my parents have always taught me to do, is to make sure we all rise and come up together."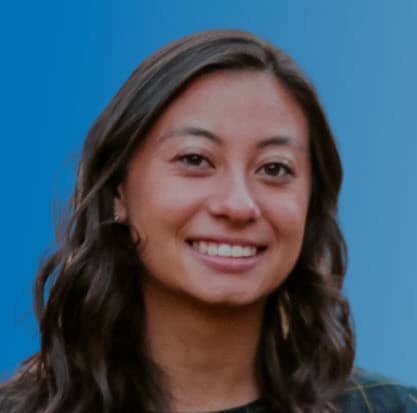 About the Author