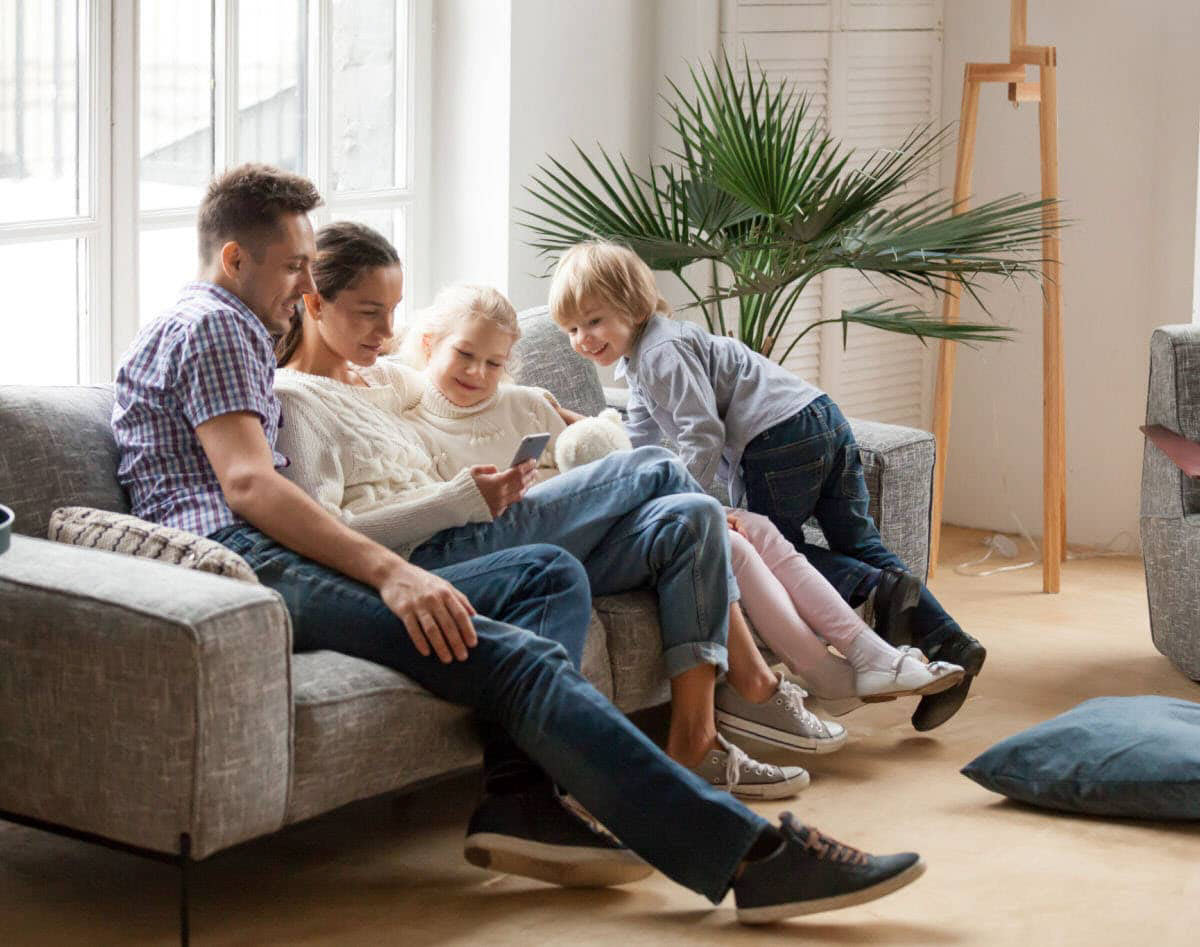 Previ—a Fintech that Gives Back
By Elainna Ciaramella

On Nov. 11, 2021, Lehi-based Weave was listed on the New York Stock Exchange, which was covered by TechBuzz News. As Weave's new CEO Roy Banks rang the opening bell, it didn't take long for people to notice that Weave's original co-founders, brothers Brandon and Jared Rodman, and Clint Berry, weren't present at the celebration, sending shockwaves through Silicon Slopes.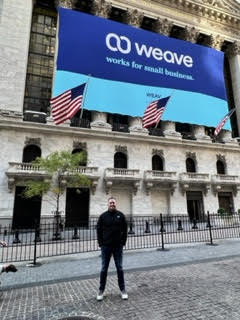 "Weave debuted on the NYSE yesterday," Rodman wrote in a LinkedIn and Twitter post. "This is how my wife and I celebrated. Quietly outside. Passersby took our photo without knowing we started the company on the banner. I had every emotion going through me standing in front of the stock exchange while the bell was ringing inside and people were on TV celebrating from the podium."
Rodman started Recall Solutions, which was later renamed Weave, from an attic above his garage, 13 years prior to writing the above post. As early employees headed upstairs to start work for the day, they'd say "hi" to his wife as she did dishes, and to his oldest daughter as she was coloring pictures at the kitchen table.
On stepping down as CEO from Weave, Rodman told TechBuzz News, "It took me a while to process, but I'm grateful for my investors at Weave. It didn't end how I thought it was going to end, but that wasn't my story. That wasn't how it was supposed to end for me.
That's the thing, when you raise funding from people, it's no longer your company. It's everyone's company," Rodman explains. "If you raise enough money from outside sources collectively from an ownership percentage, it can become someone else's company." That's one thing Rodman says will be different with his next project, Previ, which launched in January 2022.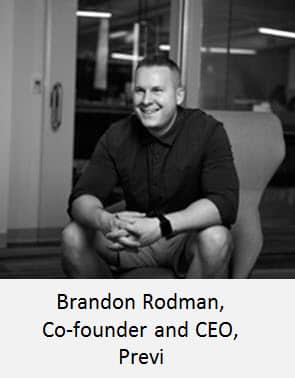 When Rodman left Weave, he knew he wanted to start another company. He was actively looking and trying to come up with ideas. "One of the overarching ideas that kept hanging around was 'people, not employees,' and how do I build something that can have a big impact on people everywhere?" says Rodman.
Rodman looked at potentially building an HR suite, something payroll-related, and that's where the idea of Previ originated—the concept of building something that can have a big impact on people everywhere.
"I was thinking of tech companies at the time because I knew a lot of people at the tech companies here in Utah," says Rodman. "They knew all the people from Weave and I legitimately wanted to figure out a way to build a company that gives back to them."
Rodman's concept for Previ culminated about a year ago—that's when Rodman was ready with an idea and went out to fundraise. Since the start, Previ has been a passion project for Rodman, and he says what was consistent from everyone during fundraising was that they had never heard of anything like it.
"For investors who see thousands of pitches and pitch decks a year, to hear that from different groups, 'We've never seen anything like this, this is interesting,' then to hear it from our partners that we're negotiating with, that's exciting. We are onto something really big here."
What is Previ?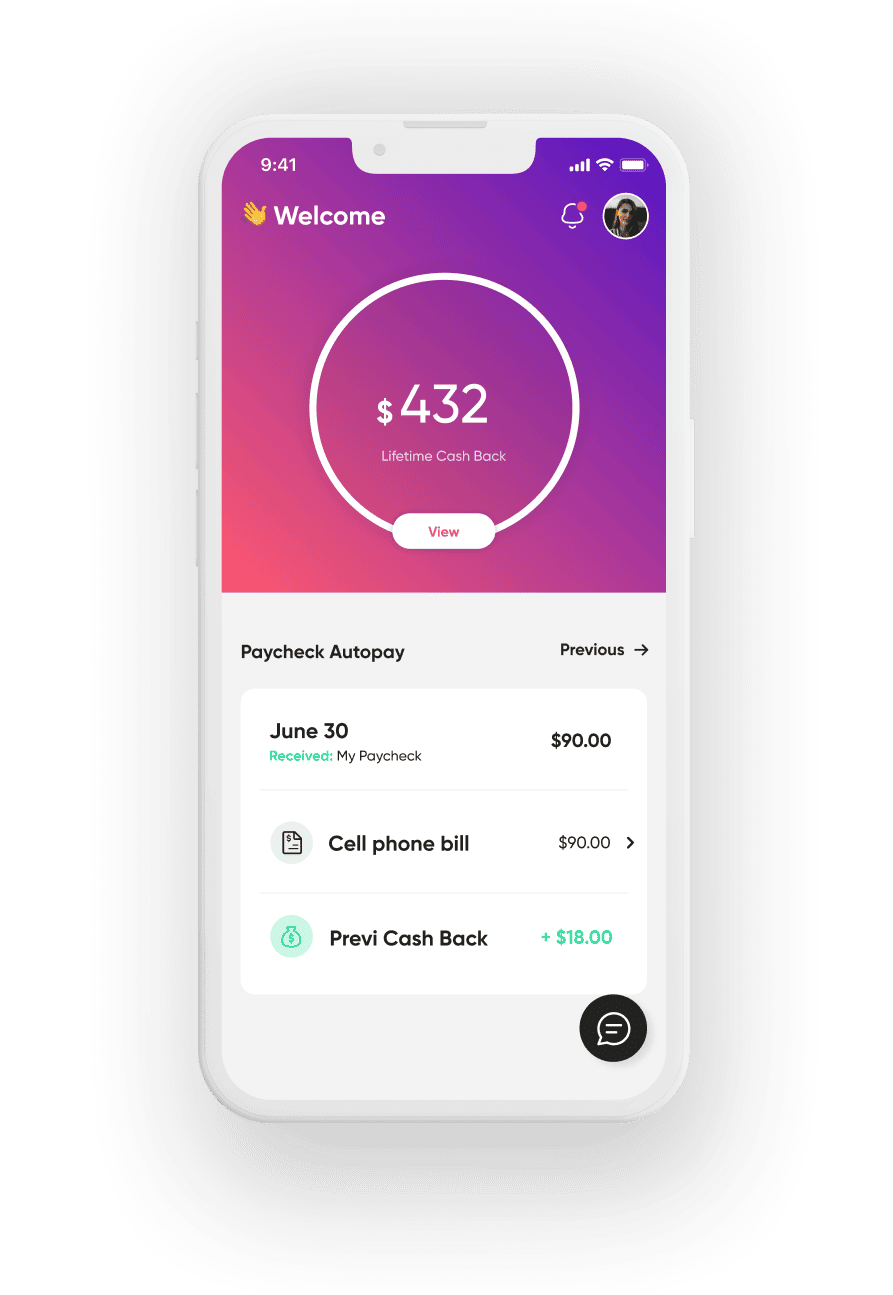 Previ is a fintech company that Rodman co-founded with Gabe Gunderson. Its long-term vision is to be a payment network to buy things directly from your paycheck. Previ is starting by going after bills and purchases that every American has, such as their cellphone bill. Not only do most Previ members get better pricing on their cellphone bill, Previ is giving them 20% cashback as well. The average person who becomes a member of Previ will save $1,300 on their cellphone bill in the first year, explains Rodman.
"We think we can do a phenomenal job with customer support, which at Previ is a concierge service experience," says Rodman. "For someone to sign up with Previ, we send you a link and then it's a five minute call after that. It's extremely easy today and will get better over time."
Previ wants to partner with brands and service providers in a way that is beneficial to those brands, but also creates enough margin to pass savings to Previ members through better pricing, cashback and potentially even better products and levels of service from those brands.

Previ is currently in beta. They're adding a lot of people to their waitlist, and they're presently rolling it out to friends and family—working through the early stages. Anyone who is interested can visit previ.com and they'd be happy to run a quote for them.
What's next for Previ?
"This is the biggest idea that I could come up with—the potential that this company has and the impact it can have on people's lives is astronomical. We're going to take it slow, but we're going to keep putting good things out there. I don't know what's next, but we want the next thing to have the same impact and wow factor as we are seeing with the cellphone bill."

Previ's goal is happy members. "You can switch over to Previ and if things don't work out, we don't want you to stay and hate us. We're not like the other companies; once you get in, they don't want you to leave and they're going to fight to keep you," says Rodman.
Previ is taking a very long-term approach and the cellphone bill is not the only product they'll have. The 10-20% cashback is what Previ is targeting with all of the future partners it works with, which is much more than most payment networks like Visa or MasterCard that offer customers 1-3% cashback.
Fundraising was a lot easier the second time around
Rodman raised $6.5 million for Previ in late 2021 from Sound Ventures, Ashton Kutcher's venture capital firm, and from Ryan Smith, co-founder of Qualtrics and the owner of the Utah Jazz. Other investors include Blake Murray (co-founder of Divvy), Jared Rodman (co-founder of Weave), Tyler Hogge, Bryce Roberts, Derek Anderson, and Rodman and his wife, who invested their own capital into Previ as well.
For a founder with a successful first company, fundraising the second time around was a lot easier for Rodman. "The first time trying to raise funding—it was brutal. No one will talk to you. If they do talk to you, there's no urgency," says Rodman.
"Fortunately for me, having raised multiple rounds of funding for Weave, it was easy to reach out to people, and they were close contacts I could text." Take Ryan Smith, Rodman connected with him during his Weave days asking for Smith's advice on how to navigate the difficulties of starting and growing a company. "I sent him a text message saying, "Hey, do you want to hear about the idea I have?" and he liked it.
Again, the other investors were Rodman's close contacts. "I didn't pitch to very many people, and just about everybody was interested. Previ was just an idea. There were no people but me and most of them were saying, 'The first company this guy did worked out, so the odds the second one works out are pretty good.'"
Rodman thinks they put the money more behind him, hoping he would figure something out as opposed to necessarily what the idea was. "Because, a lot of companies, they start out with one thing, then it turns into something else," says Rodman.
For founders considering starting a second or subsequent business, Rodman advises, "Don't be afraid to do it a second time. Your first company, if it doesn't work out, that's okay. Go at it again—some things will be much easier. You're still going to face problems, but a lot of what was really hard the first time will be much easier the second time."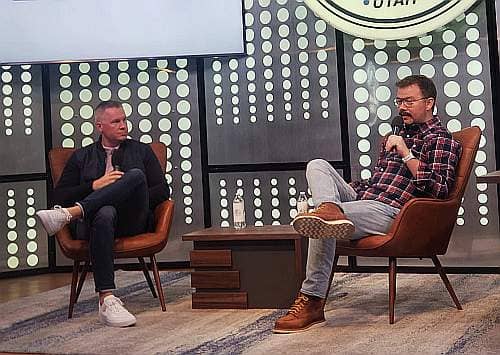 Rodman reflected on his experience with Weave, and what he is going to do differently this time around with Previ, at an October 21 Silicon Slopes' Conversations Series Luncheon. "It's really the question, 'What do second-time founders do differently than the first time?'" Rodman says he's being more thoughtful on who Previ partners with because they will be along for the journey as investors, employees and partners, and he wants them to have a great outcome.
"I wanted the same thing at Weave, so nothing's different there, but at Weave, we were usually raising money because we were running out of capital. Fundraising wasn't as strategic as I would have wanted it to be. At Previ, we are being much more intentional and strategic on when we raise, and who we raise from."
Leverage, he says, has a bad connotation if you're on the wrong side of it, but Rodman wants Previ to be in a very strong position when they raise funding. "We'll go raise funding, but it's about being intentional about raising when you're in a position of strength so that increases the odds of having more choice on who the partner is that we bring on—a lot of it is about being much more intentional and less reactive.
"I was more reactive at Weave—I didn't know what was coming next. I was just trying to fight to live another day, and that's not the case at Previ. We're not going to be out of business tomorrow. We'll make changes internally if the market changes, or if the growth slows, but Previ is going to be around for a long time. I'm thinking about it very differently, and obviously using my learnings from Weave."
Rodman's hope is that Previ always remains the company of the employees, meaning collectively between the founders and the employees in the company, that they can maintain control of Previ. "Not that we don't want the partners, that we don't want their help, but we're going to be here when they're gone—we want to make sure it's still in a good place when they leave."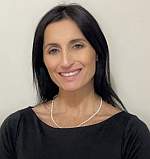 Elainna Ciaramella is a business journalist and writer who lives in St. George. Elainna interviews business owners, researchers, university leaders, and c-suite executives from all over the country. Her curiosity is endless and she is constantly seeking information that will intrigue and inspire readers.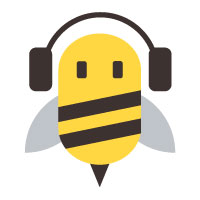 About the Author