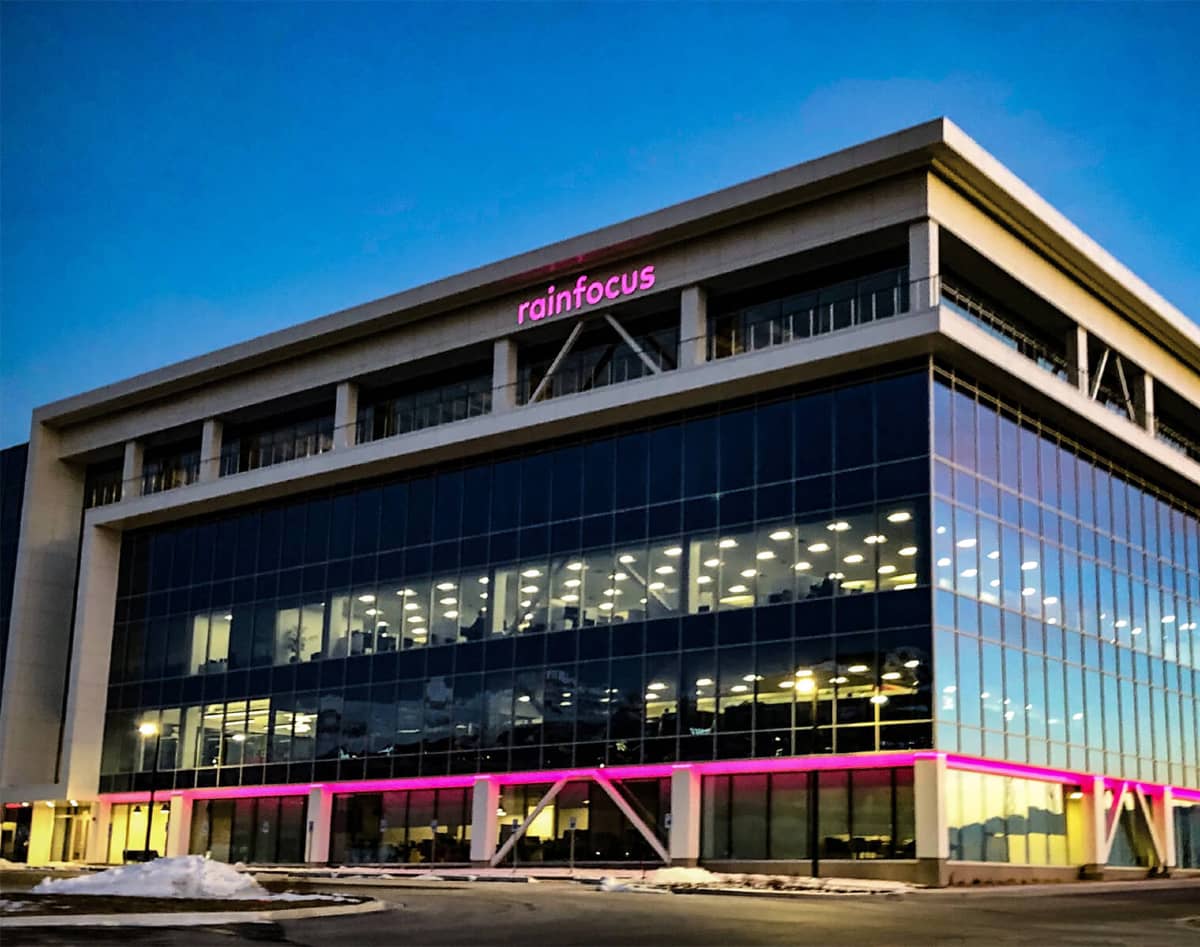 RainFocus Raises $60M Series C
RainFocus, the enterprise event marketing platform, today announced it has closed its Series C funding of $60 million led by KKR, a global investment firm. Existing investor JMI Equity, a growth equity firm focused on software companies, also participated in the round. Details of the raise were not disclosed via press release, but Forbes (who broke the story) is reporting the $60 million amount.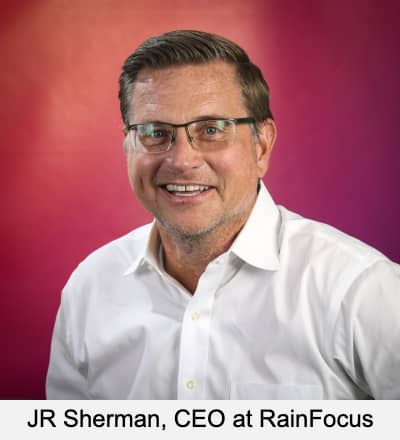 "Our company was founded on the belief that the events industry is ripe for disruption," said JR Sherman, CEO at RainFocus. "Existing solutions, both new and old, are failing to unify event data with traditional marketing because they lack the scalability, security, and consistency required to deliver exceptional personalized experiences… We will empower our clients to expand their use of the event platform and integrate smaller events, meetings, and virtual experiences as part of their overall demand generation programs and their customers' journeys."
RainFocus provides an end-to-end solution for setting up, running, and promoting hybrid, in-person, and virtual events. Notable clients include VMware, Cisco, and IBM. According to The Forrester Wave™: B2B Marketing Events Management Solutions, Q1 2021 report, "[RainFocus] boasts among the broadest list of out-of-the-box technology integrations, training and support services, and native onsite production and rentals services, making it an all-in-one contender for hybrid events leadership when in-person returns."
In the press announcement, RainFocus touted several growth metrics, including:
Organically doubled revenues in the last 12 months
430% growth in events over the last 12 months
5.1+ million business users
Delivery of localized experiences across 167 countries simultaneously
9+ million session engagements
99.999% uptime
KKR is investing in RainFocus through its Next Generation Technology Growth Fund II, a global fund dedicated to growth equity investments in the technology space. Other KKR portfolio companies include Lyft, Epic Games, and Policygenius. The strategic partnership with KKR and JMI will enable RainFocus to further develop its event management and marketing platform, grow its global footprint, and accelerate its strategic go-to-market initiatives.
"The RainFocus team is pioneering a new approach that combines best-in-class event management with a unified data solution," said Dave Welsh, KKR Partner and Head of Next Generation Technology Growth. "The result is a transformation in how companies think about events as an integrated part of their investments in data-driven marketing
Jimmy Miele, Principal on KKR Next Generation Technology Growth team, said, "RainFocus has built a flexible and scalable technology and a strong culture focused on delivering a great solution and experience. We can see this in RainFocus' exceptional client loyalty and explosive growth, which has been sustained during the dramatic shift to hybrid and virtual events over the past 18 months."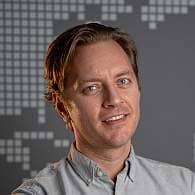 About the Author