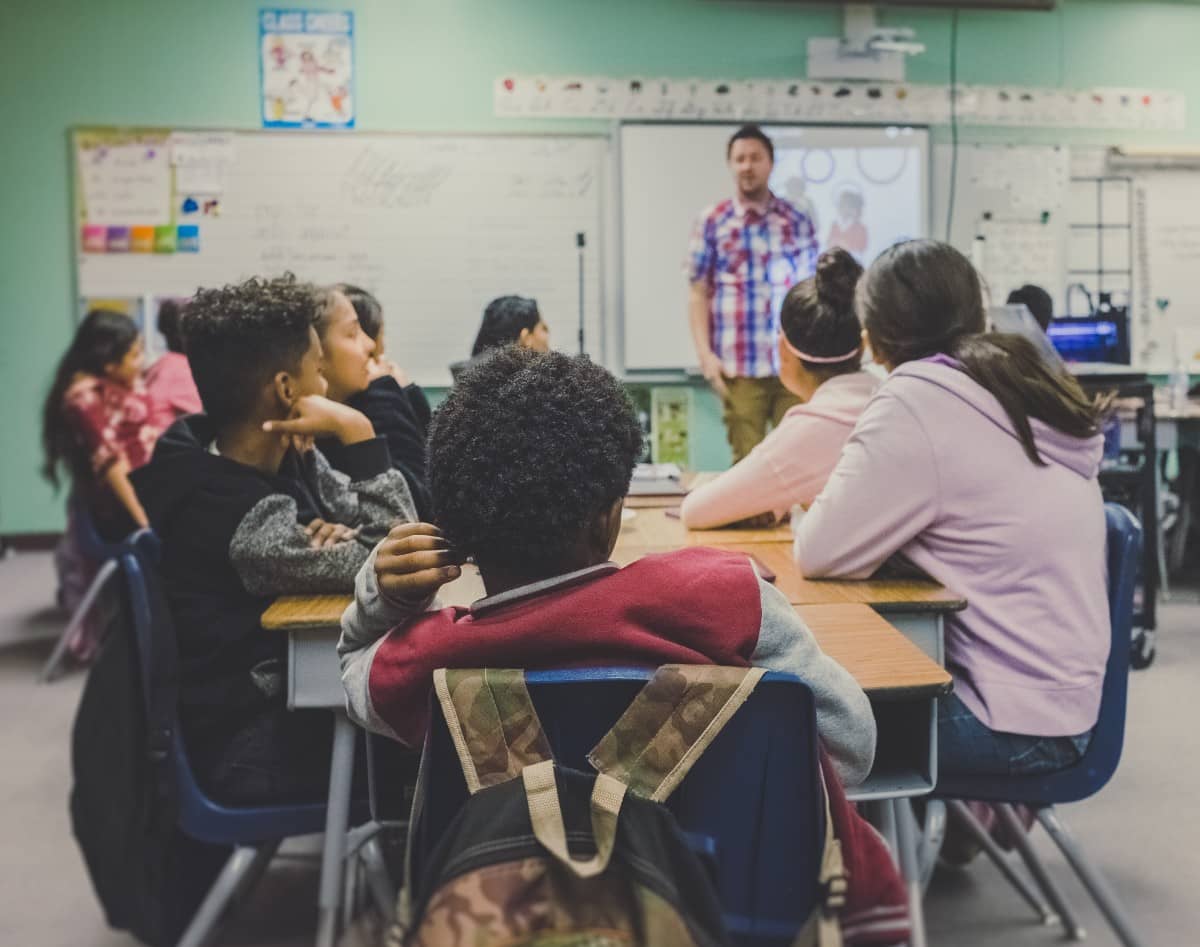 Raising the (Emotional) Tide: How SchoolPulse is Helping Students Open Up
In 2017 at Desert Hills High School in Saint George Utah, two students died by suicide. The death of any young person is a tragedy, and throughly moreso when the death comes by suicide. Here were two such tragedies at one school with just over a thousand students.
Desert Hills Principal Justin Keate felt compelled to do something, to change the environment in a way that could reduce the likelihood of such a catastrophe repeating. He talked with students and parents. He created a "wellness room" at the school; a space for students to decompress, detach from anxieties, and talk. He also contacted Iuri Melo, a licensed clinician and social worker.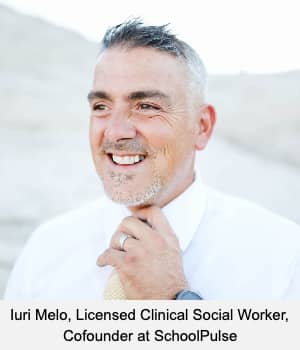 "These teens were well respected in their community. They were successful. They were doing well. And sometimes suicide happens unexpectedly." said Melo, a mental health professional with over 18 years experience. Keate and Melo were friends, and the school principal was searching for any way to prevent tragedy, rather than managing damage afterward. "We brainstormed how we were going to reach out proactively and preventively to students. We thought about creating an application. We thought about creating a website students could access. We thought about a few other things."
At the time, nothing seemed to fit, but the seed of an idea was planted.
Then Melo teamed up with technical cofounder Trent Staheli to launch SchoolPulse, the mental wellness resource for middle and high schools. The platform aims to help students with their mental wellness in an effective, non-threatening, natural fashion.
For students, the system is simple. A school posts a QR code throughout campus and encourages students to scan it. The QR redirects to a simple site where students opt into an SMS thread with SchoolPulse. No app download is needed. Students then receive a greeting via text, and are prompted to take a short multiple-choice quiz gauging emotional wellness. The service responds with advice, links, resources, media, and one on one dialogue with mental wellness pros. The responses are part automated and partly managed by SchoolPulse staff. All interaction is entirely anonymous, and the conversation is ongoing throughout their school experience.
"The heart of SchoolPulse, the most amazing part, it's that interaction," said Melo. "Because the moment teens know our platform is anonymous, it's confidential, it's convenient, it's private — kids immediately begin to converse with us. They ask us everything from 'What can I do to get my crush to like me back?' to 'Am I depressed?' to 'I hate Mondays and I'm completely overwhelmed because of all my schoolwork,' or 'I'm stressed because I don't know what's going to happen after graduation.'"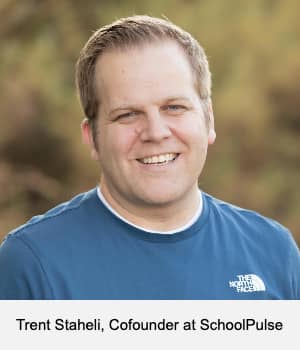 The concerns from students don't end there. From parents divorcing, to family members dying, to lack of sleep, Melo and his team hear it all. "These are all things that we deal with, that my positive intervention team are responding to on a daily basis."
Sometimes students are in a high stakes emotional state, even considering suicide or other violence. Sometimes they just want to talk to somebody. Melo says one student regularly asks for new ways to make paper airplanes. When that student had a bad time at Prom, he already had an open dialogue with the SchoolPulse team, who were ready to listen and talk through the experience.
A school administration won't have access to personally identifying information, but they can get a broad gauge on the wellness of students across a number of variables. The information lets administrators address whatever students are struggling with, even when students don't want to speak with teachers or counselors directly. Whether it's helping students feel cared for during a potentially lonely Valentine's Day, or communicating with them during the confusion and anxiety of COVID-19, the platform empowers administrators and students simultaneously by mediating dialogue that can otherwise be uncomfortable or impossible.
"We didn't want to be a crisis line," says Melo. "We wanted to be a true preventative measure. We're going to reach every student, to those who are doing really, really well, and to those who are not doing well. Our idea was to raise the tide with everybody, instead of being a suicide hotline."
The approach seems to be working. Melo says at junior high schools, student signups are around 75%. In high schools, they're around 50%. SchoolPulse also launched a pilot program at Dixie State University that has seen significant engagement. Schools pay a small per-student fee, or parents can sponsor in schools that haven't adopted the program yet.
The company has only raised a small amount of capital from friends and family, and the founding team has only been full time since the beginning of 2021. But they already have 38 schools using the system across 15 districts in seven states. They plan to have 100,000 students participating by the end of the school year in June.

Melo and Staheli have seen positive responses from every school that has tried the system. Melo says when they've removed the barriers for students to speak up, students take the opportunity, and simply having somebody to talk to is enough to make a difference. "When we're able to express what is ailing us, our ability to deal with that is increased."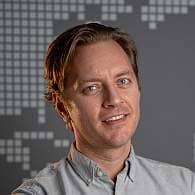 About the Author