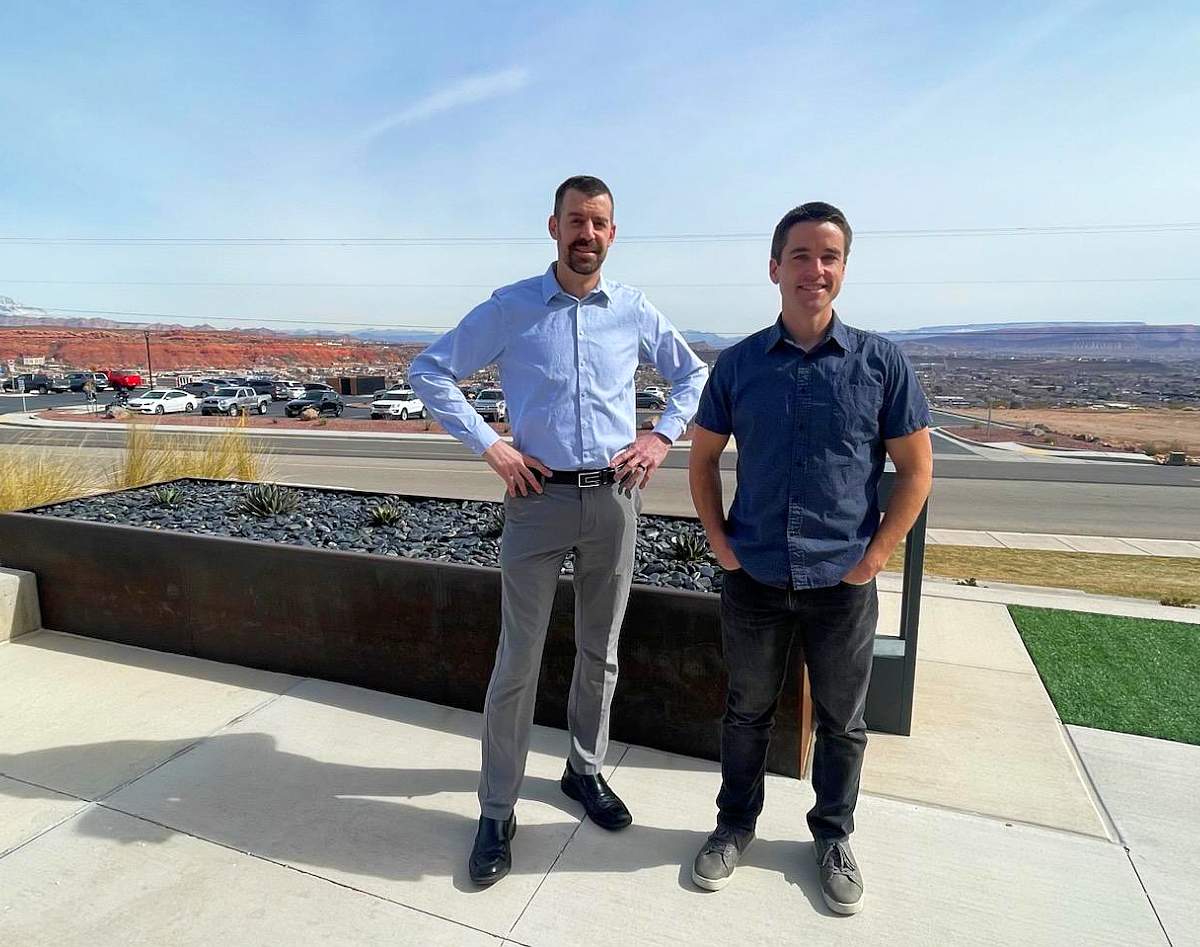 Red Rock Angels Fills Investment Void in Southern Utah
By Elainna Ciaramella
St. George has always been seen as a small town. It's still pretty small compared to Salt Lake City, but it's growing significantly, and a local angel investor group has been missing there for some time, says Jon Cole, CEO of St. George-based UV360, Inc., the new parent company of Steribin and Vioguard. There's been a lot of investment activity in tech in northern Utah. St. George may not be there yet, but it's on its way.
Cole is originally from Southern California, but his family moved to St. George when he was a child. Not only has this been his home for decades, he's witnessed all the recent growth in Washington County. He attended Dixie Middle School, Dixie High School, then Dixie State College (now Utah Tech University), where he earned a four-year degree in business. Later, he obtained his MBA from Western Governors University.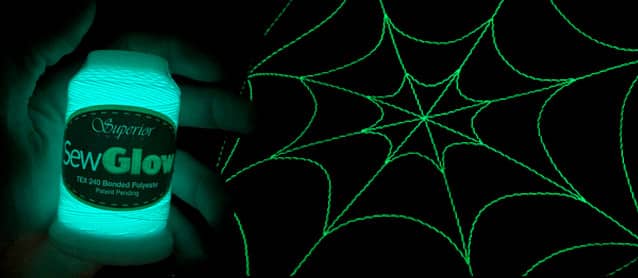 Cole had a best friend in high school whose mom was a quilter; this friend's family started Superior Threads, a business selling thread out of their garage, including a unique glow-in-the-dark heavy-duty thread, SewGlow. Cole graduated high school and went on a mission for The Church of Jesus Christ of Latter-day Saints. After he had returned from his mission and was attending college, his friend's father asked him, "Hey, Jon, why don't you come work for me and do our bookkeeping?" Then he said to Cole, "I promise it's going to be worth your time." He was right. Cole reflected that the mentoring and opportunities he received while there will remain with him his entire life.
Cole accepted his friend's dad's offer in 2004. He proceeded to work full time while going to school full time. He ended up staying on-board for a total of nearly 18 years. Cole graduated from Dixie State in 2007, and he and his friend took over the day-to-day operations of that company in 2008.
A lesson in 'intrapreneurship'
Cole may have not founded the company, but it was a unique situation. He did almost every single job over the course of his career—from cleaning and bookkeeping to customer support, to shipping manager, to warehouse manager, to general manager, to vice president, and finally president. The one thing that was special, he says, is he was treated like an entrepreneur, even though he didn't have ownership at the time.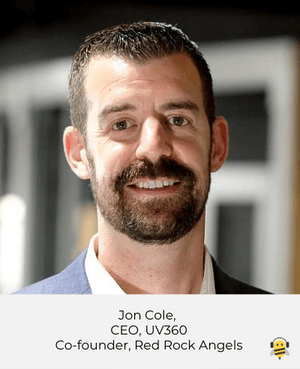 "That was a really good thing because I built it like it was my business and cared for it like it was," Cole says. "So, I kind of had that 'intrapreneurship opportunity.'"
The founder's son and Cole, who is Cole's best friend—ran the company for years, Cole says. "We ended up taking over almost all of the operations of the company. We later invested money and had some ownership in the business. And we spent about eight years building that, running the day-to-day operations, and then we sold it in 2016 to a private equity group."
The private equity group that bought the business retained Cole and his friend to continue running the company. By this time, Cole had been investing for a few years and knew someday he wanted to start his own companies and continue investing in other opportunities. He helped transition the company for his departure and left in 2019.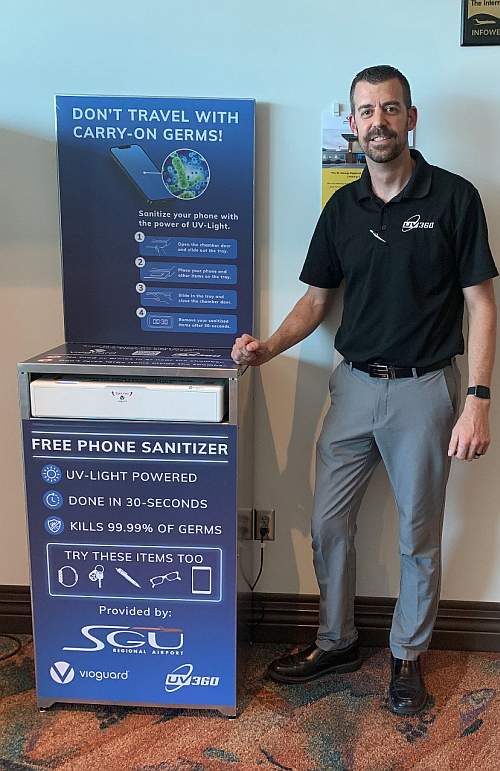 Since he started investing, Cole has done all sorts of opportunities because he loves seeing ideas take off, and they're not always his ideas—that was more of his passion and what he wanted to do moving forward.
Cole became involved with Atwood Innovation Plaza at Utah Tech and the local investment community in St. George. Dr. Wayne Provost presented an idea to Cole and others. Provost, and a former professor of Cole's, had come up with this idea of sanitizing airport security bins.
"I thought, 'Hey, I'm a business traveler. I travel all the time and I know these airport security bins are dirty,'" says Cole. So, Cole told them if they ever needed capital, he'd like to invest. Cole barely knew Provost at the time, but they kept talking and they were thinking, "This is going to work."
In 2019, Cole put the initial money up and they organized Steribin, and Cole has been running it ever since. In early 2022, Steribin went through a merger with Vioguard out of Seattle, and together they formed UV360 as the parent company over both brands.
On forming Red Rock Angels
According to Cole, there was an angel group in St. George at one point in time—several years ago. He joined the group right at the tail end, just as it was starting to wind down. "People weren't doing it anymore and I thought that was kind of weird," Cole says. "It seems like it's the opposite effect. We're starting to see all this growth, new business and industry here."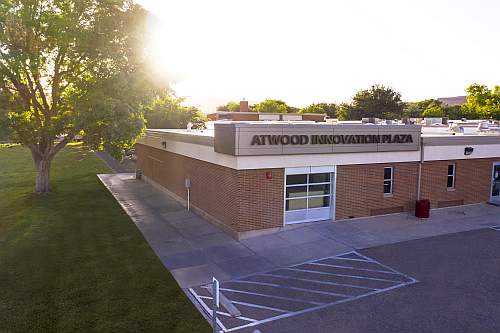 For a long time, Cole would say, "Why aren't we doing something like this [an angel investor group]?" Cole reached out to former professors at Utah Tech and asked why there wasn't an angel investor group in St. George. They said Cole needed to talk to some of the people on the university staff, so he got in touch with entrepreneurship instructors and they told Cole the university was looking to put Atwood Innovation Plaza together—it was right after they acquired the old elementary school building.
The university went on to organize a mentor group and Cole has been involved with that for about five years. He's worked with Utah Tech students, coached them, and he's volunteered.
"It [the mentor group] has been a way to see and interact with the students, keep a pulse on what's happening here in the community," Cole says. "It's been really exciting to see all of these awesome ideas." Over the years, Cole has said that he sees all these businesses in the same struggle: they have a great idea, but they're trying to find capital.
"A lot of these students or even locals in the community—people starting businesses—some may have friends and family, an uncle who can help get them started. Some of these people have sacrificed their credit cards and everything else to get their business off the ground," Cole says. "Some simply don't have that, but they have an awesome idea and they're just looking for guidance on how to start."
Cole observed a missing piece to the puzzle. "Being involved in a lot of these discussions...I've invested in a handful of companies locally, and I hear the same thing from everybody, 'Why isn't there an angel group here?'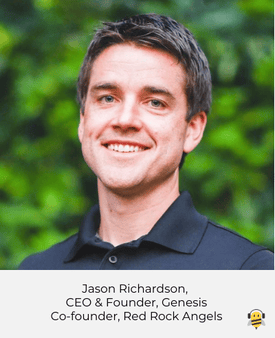 Cole joined angel groups in Las Vegas and northern Utah, but he wasn't very involved. However, he was able to see what was happening and how they operate a lot of deal flow, and other things.
In St. George, Cole was seen as someone who had the pulse on the local investment side. He'd get phone calls where people would say to him, "Hey, I hear you're the guy to talk to about angel investing," and one day he got a call from Jason Richardson, founder and CEO of Genesis.
"Richardson gave me a call and said, 'Hey, I was referred to you by so and so,'" Cole says. Richardson told Cole how he had lived in St. George for about ten years and he was surprised there wasn't an angel group here. Cole agreed, calling it "frustrating."
"We were on the phone and we had this epiphany," Cole says. "We were sitting there having this pity party, 'Yeah, it's weird. Why don't we have one here? Maybe one day someone will do something,' and then it just clicked. Wait a minute—it just takes someone to do it."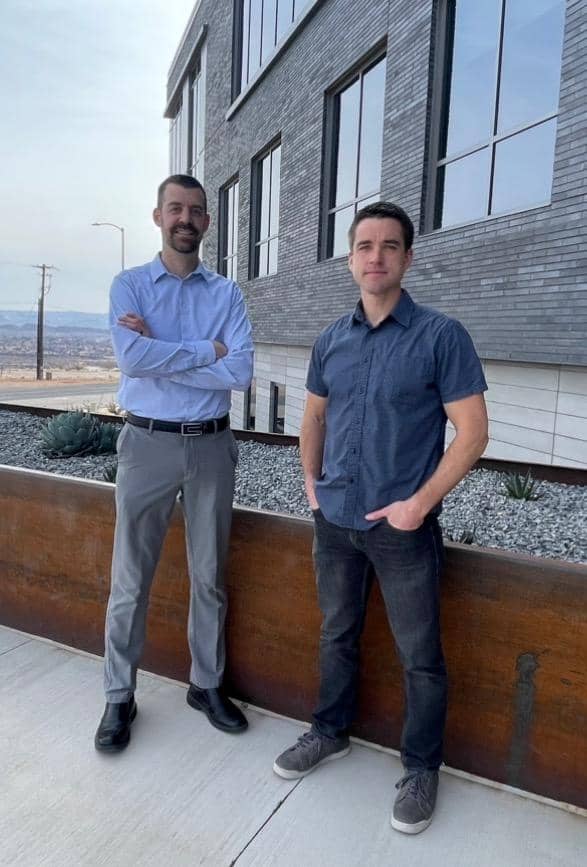 Cole and Richardson continued talking and they realized their skill sets and their mindsets aligned, so they ended up forming Red Rock Angels, putting together a website, and just getting a starting point.
"The thing I've reminded people is that this isn't a business we've started; it's really just kind of a club at this point where we're trying to bridge that gap between the immense amount of capital that's here in the area, and the immense amount of innovative ideas, and put them together where there's a meeting space to unite them," Cole explained.
Since Cole and Richardson announced Red Rock Angels in January, all sorts of organizations and individuals have been reaching out asking how they can be of help and support.
TechBuzz News caught up with Richardson about his motivation behind starting the angel group with Cole and he said, "When I was studying entrepreneurship at BYU, one of my professors invited a few students to a meetup for the Utah Angels.
"I got a front-row seat to real businesses pitching real deals to real investors, just like you see on Shark Tank. I've never forgotten about that experience and have often wondered, where is the angel group in southern Utah?"

A few months ago, Richardson met Jon Cole. Cole had experience with other investor groups and also felt the need to create a group in this part of the state, Richardson explained. "Fast forward to today, we just launched Red Rock Angels and plan on having our first meetup in March or April."
Richardson said he hopes to see more and more entrepreneurs launching businesses here in southern Utah, and receiving the funding they need to grow. "There is plenty of capital here and there are plenty of people willing to help with capital and mentorship," Richardson says. "Red Rock Angels will fill a need but will also help bring in other groups who can support these growing businesses."
Richardson and Cole invite people to get involved, either as an investor or as a business owner. For more information visit redrockangels.com.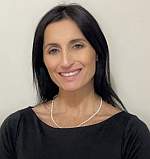 Elainna Ciaramella is a business journalist and writer living in St. George. Elainna interviews business owners, researchers, university leaders, and c-suite executives from all over the country. Her curiosity is endless and she is constantly seeking information that will intrigue and inspire readers.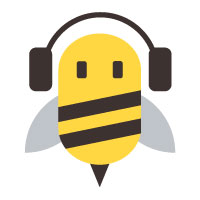 About the Author