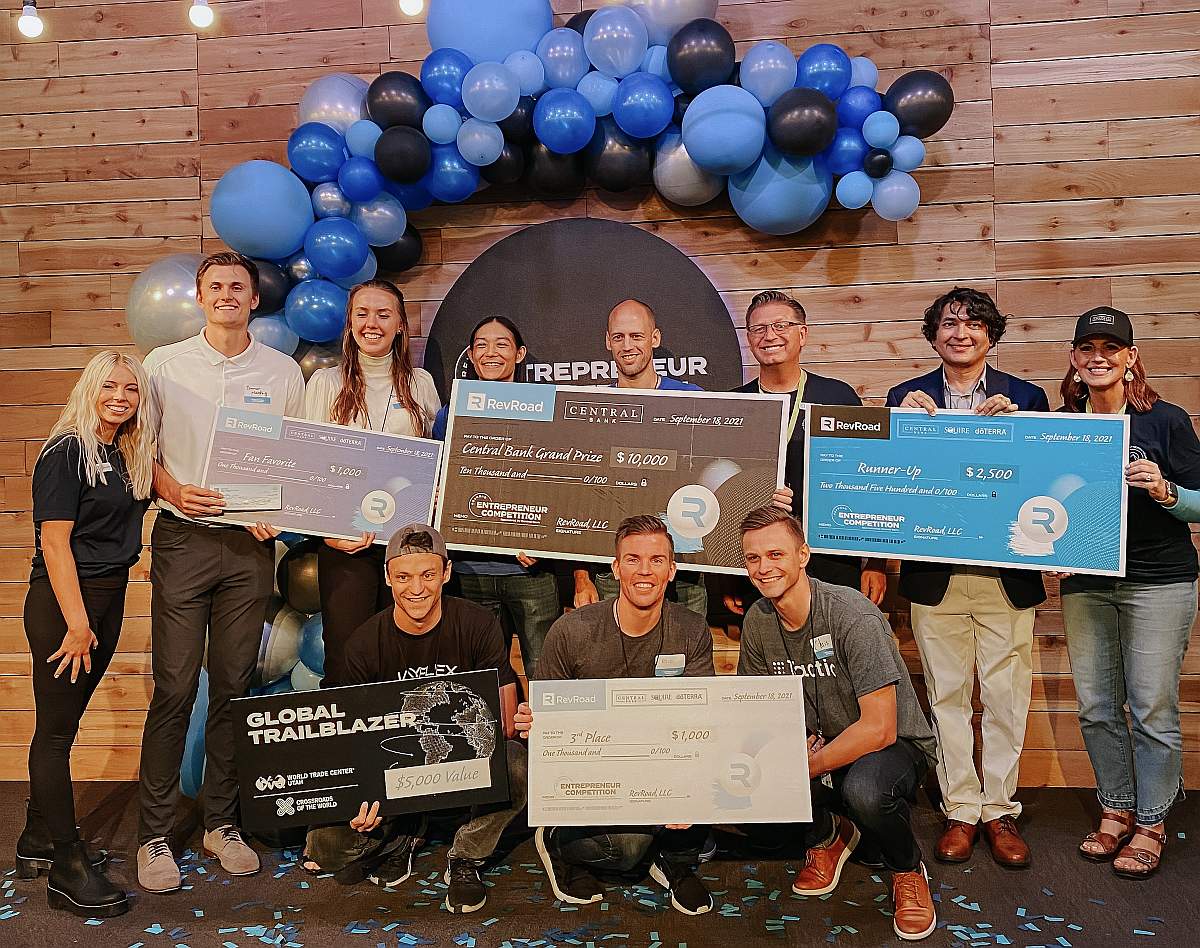 RevRoad Hosts 5th Annual Entrepreneur Competition

This Saturday, September 17th, 2022, RevRoad will host the 5th annual Entrepreneur Competition, sponsored by Central Bank. The competition will be held in the new UVU Keller Building in Orem, Utah and is free and open to the public.
The RevRoad Annual Entrepreneur Competition, sponsored by Central Bank, provides entrepreneurs and business leaders with the opportunity to build confidence by pitching their businesses and networking with other successful entrepreneurs. Revroad encourages community members to come support their local startups and network together.
This year's competition has a Central Bank grand prize of $10,000. The runner up receives a $2,500 cash prize from Squire and third place receives $1,000. There will also be thousands of dollars in additional prizes sponsored by Thread, Kiln, World Trade Center Utah, Fibernet Executive Suites, and Builder.ai. All prizes are not tied to an investment or equity. The public can also vote for a fan favorite who will receive a $1,000 cash prize.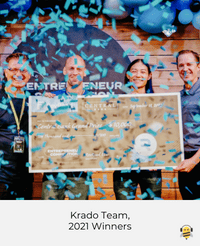 Last year, as reported in Buzzworthy, Krado won the $10,000 grand prize, DiningTek was runner up, and Tactic came in third. Yedding won the crowd-voted fan favorite prize.
"There is just a ton of energy at these wonderful events," says Eric Lo, Co-Founder and CEO of Krado. "It's great to see the community come together with all of their great skill sets. We were excited to win the grand prize from Central Bank. It's a great honor to be here and to be among so much talent."
2022 applications for the competition closed on August 13th. Judges looked at hundreds of applicants narrowing down companies by criteria such as target market, problem/solution fit, team and advisors, leadership, traction, competitive advantage, financials, and more. They chose 36 semifinalists. These companies will all be represented at the tradeshow at the beginning of the competition. Tech semifinalists include Errand, Fastercize, Zenbase, Useless Crypto, Immersive History, and SkillCo.
"I first look for a team that has depth and breadth, and excitement and passion about what they are doing. And then I look for a team who has some real expertise," says James Clarke, Competition Judge and CEO and Managing Partner of Clarke Capital Partners.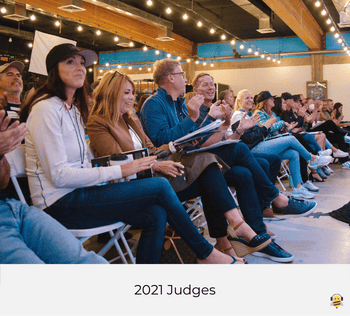 This Saturday the judges will narrow down the semifinalists to the top six competitors who will pitch to compete for the grand prize, runner up, and third place.
Judges of the competition come from all over the Wasatch Front and are 34 of Utah's finest business leaders, investors, and entrepreneurs. Judges include Emily Smith of Divvy, Jeff Erickson of Forecastr, Tyler and John Richards of Startup Ignition Ventures, and McKenzie Bauer of Thread Wallets.
"The RevRoad Entrepreneur Competition gives entrepreneurs an opportunity to showcase the problems they solve to a panel of judges that are equipped to handle a variety of business challenges. Whether in the form of cash investments, mentorship, or introductions to the right people, these connections enable growing startups to hit the runway faster," explains Amy Caldwell, Competition Judge and RevRoad Co-Founder.
The event will start at 8:30am with a tradeshow. The semifinal round will begin at 10am. Finalists will be announced and then will pitch at 11:30 am. The awards ceremony will be after lunch at 1:15pm. Learn more about the competition and see the full list of companies and judges on RevRoad's website.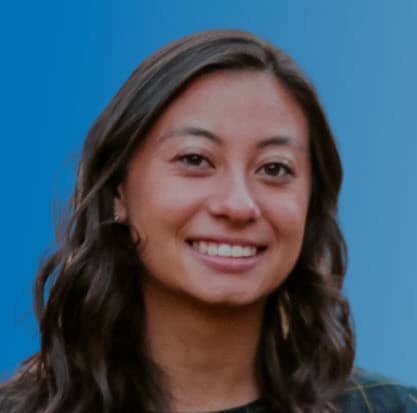 About the Author