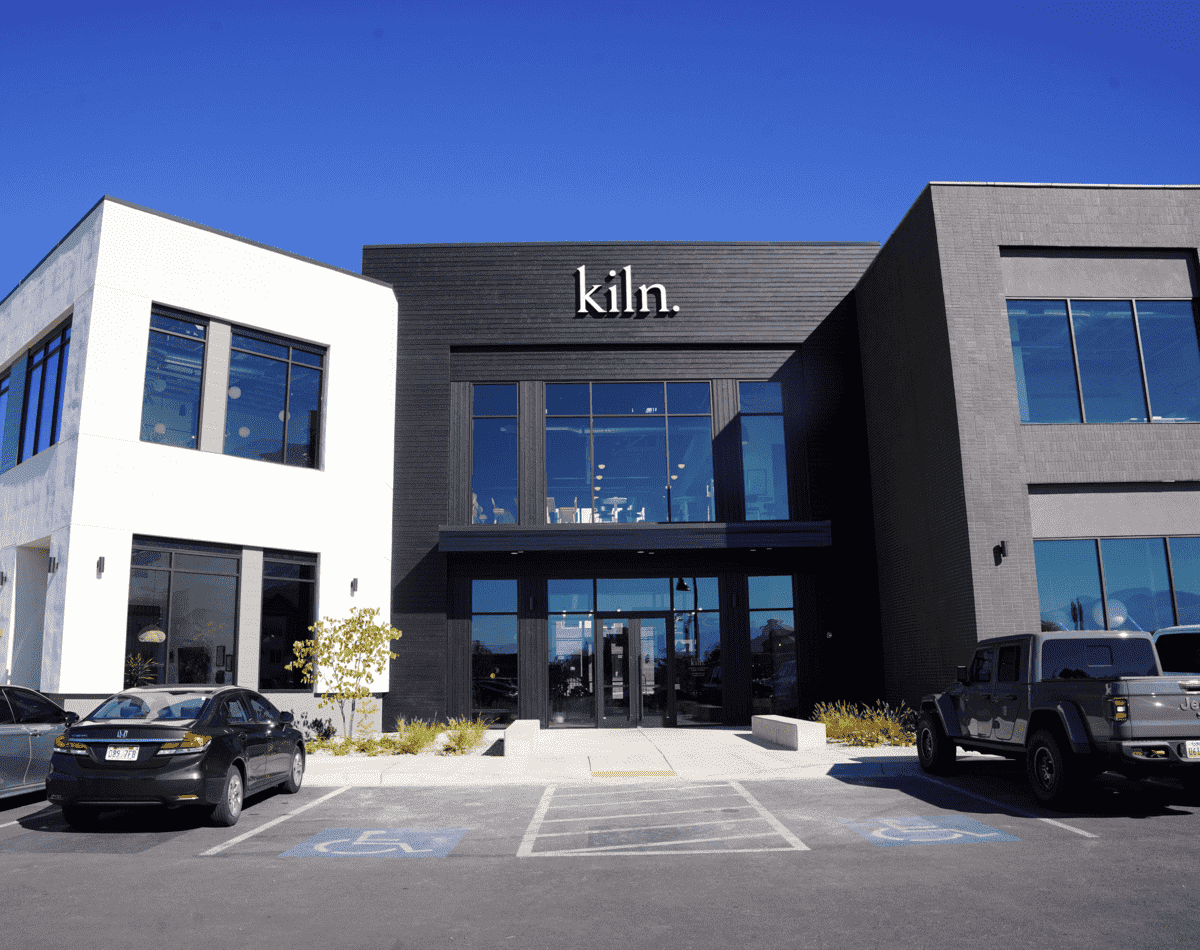 RevRoad Partners with Kiln Provo
RevRoad has partnered with Kiln to host entrepreneurs in Kiln's newest coworking space at River's Edge on University development in Provo, Utah.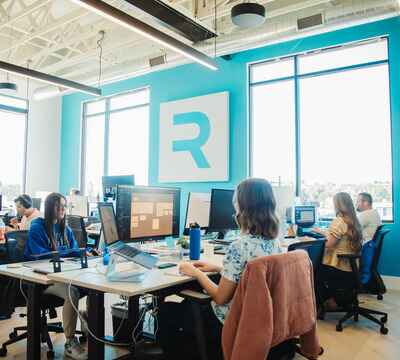 Kiln's stylish new flex-office opened its doors to membership holders on September 18, 2023, allowing the RevRoad team, pictured below, RevRoad portfolio companies, and other local startups to claim their new office space. As of today, about 40% of the space has been leased by 200 Kiln members. Entrepreneurs can become Kiln members for under $300/month, giving them 24/7 access to any of Kiln's ten locations.
To mark the beginning of this new partnership, RevRoad and Kiln will host a panel discussion on Friday, October 20th, from 3:30 to 4:30 PM, featuring Arian Lewis, CEO & Co-Founder of Kiln, alongside Derrin Hill, CEO & Co-Founder of RevRoad. They will share their insights about entrepreneurship, partnerships, and growing into new markets.
In partnership with Brighton Development, Kiln's 40,000 square-foot, handcrafted facility provides an amenity-rich, all-inclusive workspace experience for creatives, startups, and enterprise teams. This co-working space is set to become a center of gravity for Provo's vibrant entrepreneurial community. This beloved corner of Provo, following years of demolition and reconstruction, is now a revitalized hub for visionary entrepreneurs and small businesses.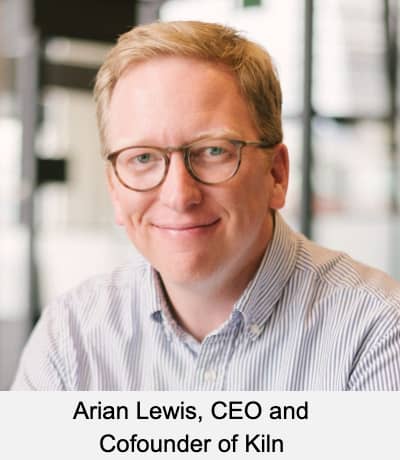 "I have always loved Provo, not only because I was raised here, but also because it has been home to so many impressive founders and companies," says Arian Lewis, CEO of Kiln. "We couldn't be more excited to introduce the Kiln community to all the good that this ecosystem already has to offer. We were very impressed with Brighton Development's vision and creative plan for River's Edge. What we are building together in Provo will be world-class, showcasing the future of flexible and experiential workspace."
Provo continues to thrive with a near-uninterrupted title of America's "top-performing city" in annual economic rankings by the Milken Institute, as noted by TechBuzz. Its active population, strong talent pipeline, and dynamic entrepreneurial scene draws hugely successful companies like Vivint and Qualtrics, while nearby Brigham Young University and Utah Valley University both feature impressive entrepreneurial centers and mentorship programs.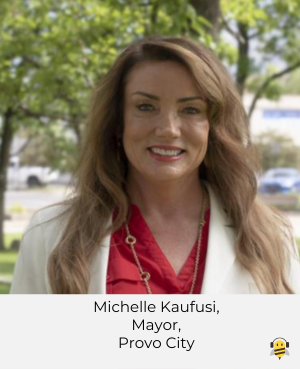 Unlike other areas of Provo which have been thriving, the area known as River's Edge has struggled to capture its identity. It has seen a parade of businesses come and go. It is now being re-imagined. The Kiln development is a big part of its revitalization.
"The days of Plumtree Plaza lying dormant as an eyesore to our community are over with the transformative development well-underway at River's Edge on University," says Provo Mayor Michelle Kaufusi. "Creating economic vibrancy requires the right timing and team. With both now in place, our promise to reinvent spaces for new generations to enjoy is underway. Kiln is an ideal example, with their innovative work concept not only expanding job opportunities, but re-envisioning the entire industry."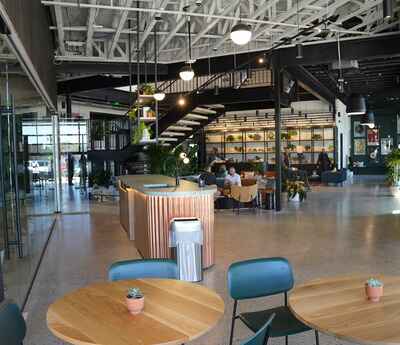 The standalone facility is conveniently located just ten minutes from I-15, centered between the major thoroughfares of State Street and University Blvd. The 28-acre mixed-use development features popular restaurants and shops, as well as premium apartment units (The Lofts at River's Edge) and townhouse style condos (The Towns at River's Edge). As the anchor tenant of River's Edge development, Kiln's flexible office and coworking community will provide a full-scale list of amenities for individuals and teams of 1–100. Kiln offers club memberships for individuals, private offices for small teams, and enterprise suites for large teams.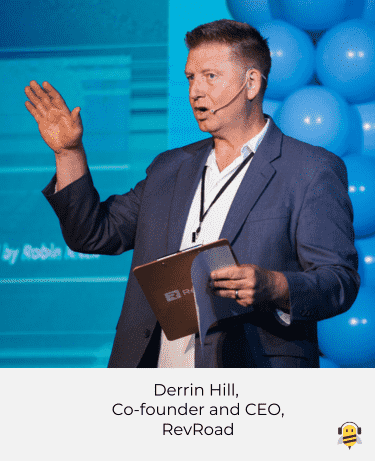 RevRoad CEO Derrin Hill said about the Kiln partnership, "Our mission at RevRoad has always been to empower startups and entrepreneurs, working shoulder-to-shoulder with them on their journey to success. Kiln shares this commitment and demonstrates that by creating a vibrant ecosystem of collaborative workspaces and community engagement. It's the perfect marriage of our shared values and vision, where innovation thrives and entrepreneurs flourish. Together, we are redefining what it means to support and nurture the entrepreneurial spirit, and we couldn't be more excited about the incredible possibilities that lie ahead."
Many hands have been involved in helping this project come to life, including The City of Provo, Nate Pugsley of Brighton Development, Eric and Brycen Woodley of Woodley Real Estate, Lance Pendleton of Mountain West Commercial, and Dan Teed and Taylor Carpenter of Mint.
Kiln and RevRoad intend to host a myriad of events that bring the community of entrepreneurs together, many of which will be open to the general public. Learn more at kiln.com and revroad.com/events.
Kiln Provo address: 2250 N University Pkwy, Provo, UT 84604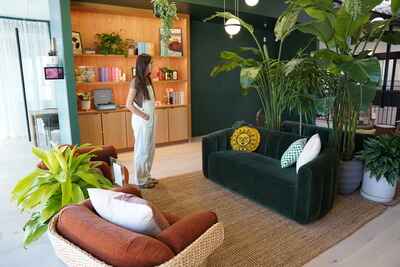 Kiln is currently home to more than 3,100 members and 1,000 businesses across ten locations in Utah, Colorado, California, Idaho, and Oregon. Founded in 2018, Kiln is expanding across the Mountain West and West Coast, with several additional locations under development in varying stages. A full list of locations can be found here.
Kiln's founding team, composed of co-founder/CEO Arian Lewis and co-founder/creative director Leigh Radford, has been at the forefront of design, operations, and innovation within the flex-office and coworking industries for the better part of two decades. Lewis and Radford have collaborated on the launch of prior coworking brands, with international locations spanning London, New York, Tel Aviv, Cape Town, Mumbai, and Lithuania.
RevRoad is a "sweat-equity partner for scaling companies," dedicated to achieving the full value of startups. The company empowers portfolio companies to maximize profitability, get to market faster, and create a solid foundation for their venture, says the company.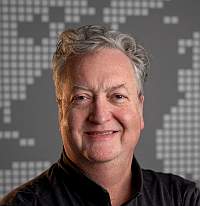 About the Author