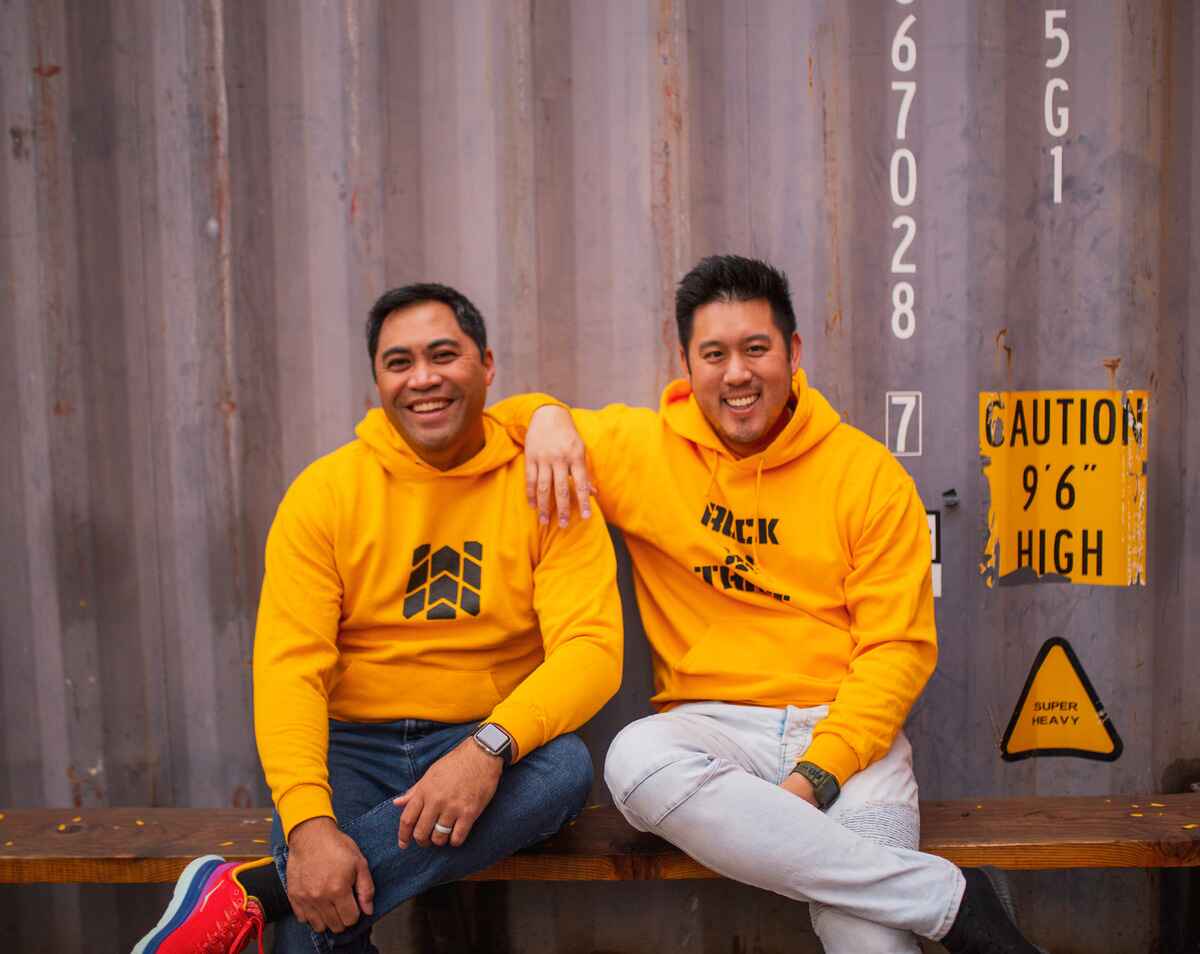 Ruck is Accepted into Gold House Ventures' Accelerator
By Austin Jensen and Mark Tullis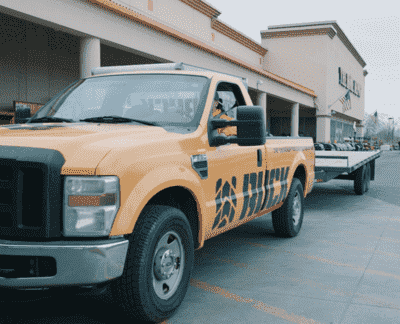 Ruck was recently accepted into the Gold House Ventures' accelerator, which included a $250K investment. Headquartered in Provo, Utah, and founded in March 2022 by Lee Chang and Shaun Merritt, Ruck is "the 'DoorDash' for construction materials," as described by Chang. Ruck uses a network of drivers to deliver materials to job sites within just a few hours of order requests.
Prior to Gold House Ventures' investment, Ruck has raised $200k from Convoi Ventures and angel investors, including construction companies that are Ruck's active customers.
Gold House Ventures invests in companies that are "United States-based and industry agnostic, though focused on consumer, B2B SaaS, and web3 verticals," says the company. The venture capital firm, headquartered in San Francisco, with auxiliary members located in Los Angeles and New York, also invests in industry-shifting startups that have at least one Asian and/or Pacific Islander (API) identifying founder. Gold House's Co-Founder, Eric Feng, was the founding CTO of Hulu, a partner at Kleiner Perkins, founder of 5-person video commerce startup, Packagd, which he sold to Facebook in 2019 whereupon he joined the executive team at Facebook as Head of Commerce Incubations.
In addition to funding, Gold House Ventures offers an accelerator program: Gold House Ventures Accelerator. This accelerator includes masterclasses and workshops from industry experts, 1-on-1 advising, fundraising support, and access to a large network of API founders and creators including Garry Tan of Y Combinator, Tony Xu of DoorDash, Eric Yuan of Zoom, Jerry Yang of Yahoo!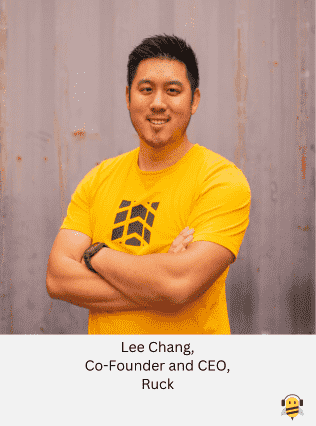 Ruck's Co-founder and CEO Lee Chang sat down with TechBuzz to discuss this investment and also the company's history and vision for the future.
"We did a soft launch in March 2022. All the way through October of last year we were testing out different models, going after different customers, working on different logistics and services. Initially we picked items off the shelves in Home Depot for customers," explained Chang. "We landed on serving contractors and licensed professionals and picking up cargo that the store will load in your truck and/or trailer"
For Chang that model has proven to be ideal, "It has worked out well for us to cut out operational complexities and issues with quality control by grabbing the right things off the shelf."
Additionally, Chang found that price sensitivity was much lower for contractors than for DIY customers. "DIY customers do DIY because they want to spend time to save money. Contractors are spending money to save time," observed Chang.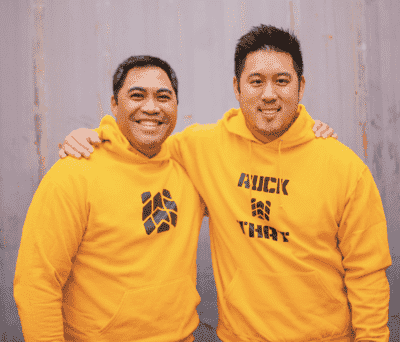 Ruck accepts orders via text, calls, and its own Ruck Delivery app. Even though the most popular form of order is text, the app still makes sense, said Chang. "When Millennials take over their parents' businesses, they'll want to tech-ify everything. We want to be in position to leverage the brand loyalty that we've created because we've already been delivering to them. And then boom! We automate everything, and everything can suddenly get a lot faster. That's why we kept the app."
Regarding challenges Chang has faced since launch, he pointed out two main issues: the seasonality of construction in Utah due to weather, and advertising in an industry with very little tech and social media presence.
Geographically, Ruck initially launched servicing customers in Salt Lake, Davis, and Utah counties. However, To combat the seasonality in Utah, Ruck is expanding their operations into select Arizona locations. "We're also active down in Maricopa County in Arizona as of a month ago. We've been getting regular orders in, and we've been letting it slowly work itself out. But this month, because of the slowdown in seasonality, we're going to kick up Arizona a lot more," shared Chang.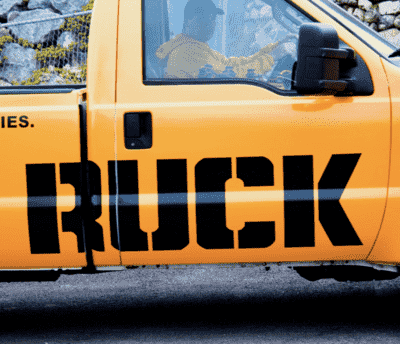 Advertising in the construction industry has also posed a challenge for Ruck. Over 80% of our Ruck's customers came from 8 x 12 ft display boards that Chang himself built and placed across the street of Provo's Home Depot. These boards resulted in most of the orders, drivers, and customers in that area that Ruck initially acquired. Change has experimented with ads on Facebook, Instagram and Google, but has seen minimal success with them. Contrary to common sense that billboards should not be central to a startup's go-to market strategy, they have worked well with Ruck and the company is exploring additional billboard strategies that would appeal to building contractors who don't spend a lot of time on Facebook.
"Whereas white collar is a very software-first world, we are in a blue-collar industry which is a hardware-first world, with physical attributes," explained Chang. "You have to advertise in that manner—in a very physical, tangible way."
One billboard advertising technique Chang is exploring is partnering with dumpster companies to put billboards on dumpsters, "...So when there's a construction dumpster at a work site for two months, boom, it's right there in front of their faces." This marketing tactic can potentially allow for low-cost advertising that is still targeted, in a location potential customers will consistently see it.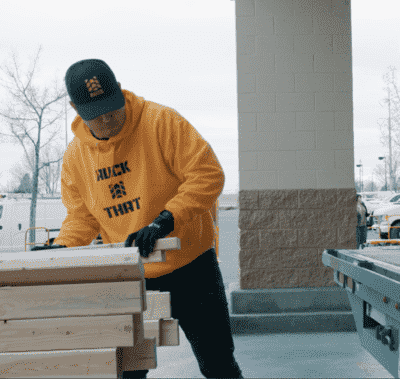 Another advertising strategy the company has experimented with is creating a fleet of used, but good-condition pickup trucks, wrapping them in the bold Ruck branding, and then rotating them through Home Depot parking lots, per an agreement with the local Home Depot managers.
As a delivery service, Ruck competes for drivers to deliver the cargo to job sites and therefore needs to make it worthwhile for drivers. Ruck prides itself on compensating drivers fairly because it is potentially a more physically demanding job than driving for DoorDash, instacart, or other delivery services. Ruck is signing up 3.2 new drivers per week without spending on driver advertising. Ruck's diesel and pickup truck drivers are willing and eager to sign up when they see that they will be paid at about $0.50/minute after fuel expenses for each delivery.
The fundamental advantage that makes Ruck's business model work is the much higher average order value (AOV) of any given Ruck delivery, as compared with other delivery services such as DoorDash and instacart. It also has channeled Ruck's marketing focus on home builders rather than the average DIY handyman. Consider an average materials cost per order for a home builder amounts to $2,000, as compared with the materials cost of an average handyman of $100.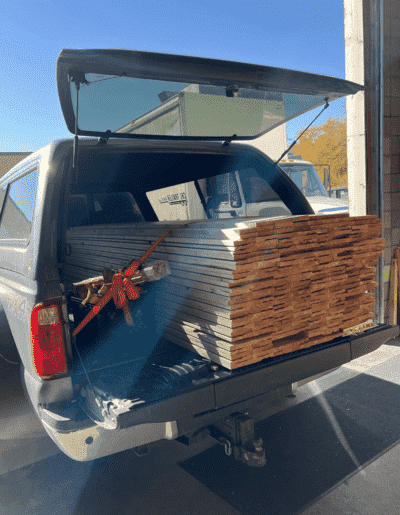 The company points out that DoorDash's AOV of $32 and instacart's AOV of $87, contrasts starkly with its own measured AOV of over $1,500. Clearly, Ruck's outsized AOV from its focus on large home builders (Butterfield Construction, Boman Construction, GreenTech Construction, to name a few), translates into much higher revenue per order for Ruck, twice as much at 28% of the total order size, than that of DoorDash's (14% revenue take rate), according to Back of the Napkin VC.
Where other delivery services tend to focus on maximizing orders completed per hour to see a margin, Ruck can profitably dispatch one truck to handle one load in one direction. "The driver is happy, the customer is happy, and we still get our margin," said Chang. Summarizing the driver experience with Ruck, Chang says "they can literally do one delivery in a day and they're happy to walk away."
Since the completion of Ruck's soft launch in March 2022, the company has more than doubled the counties it operates in and continues growing its customer base. Moving forward Ruck is looking to continue their focus on expansion and growth. Chang and Merritt are excited to be participating in the Gold House Ventures Accelerator.
For more information visit: ruckdelivery.com.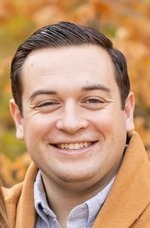 Austin Jensen, a second-year MBA student at the University of Utah, contributed to this article. He has a passion for technology and specializes in product development and process improvement.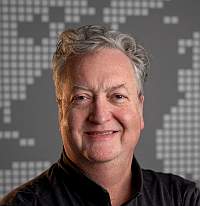 About the Author