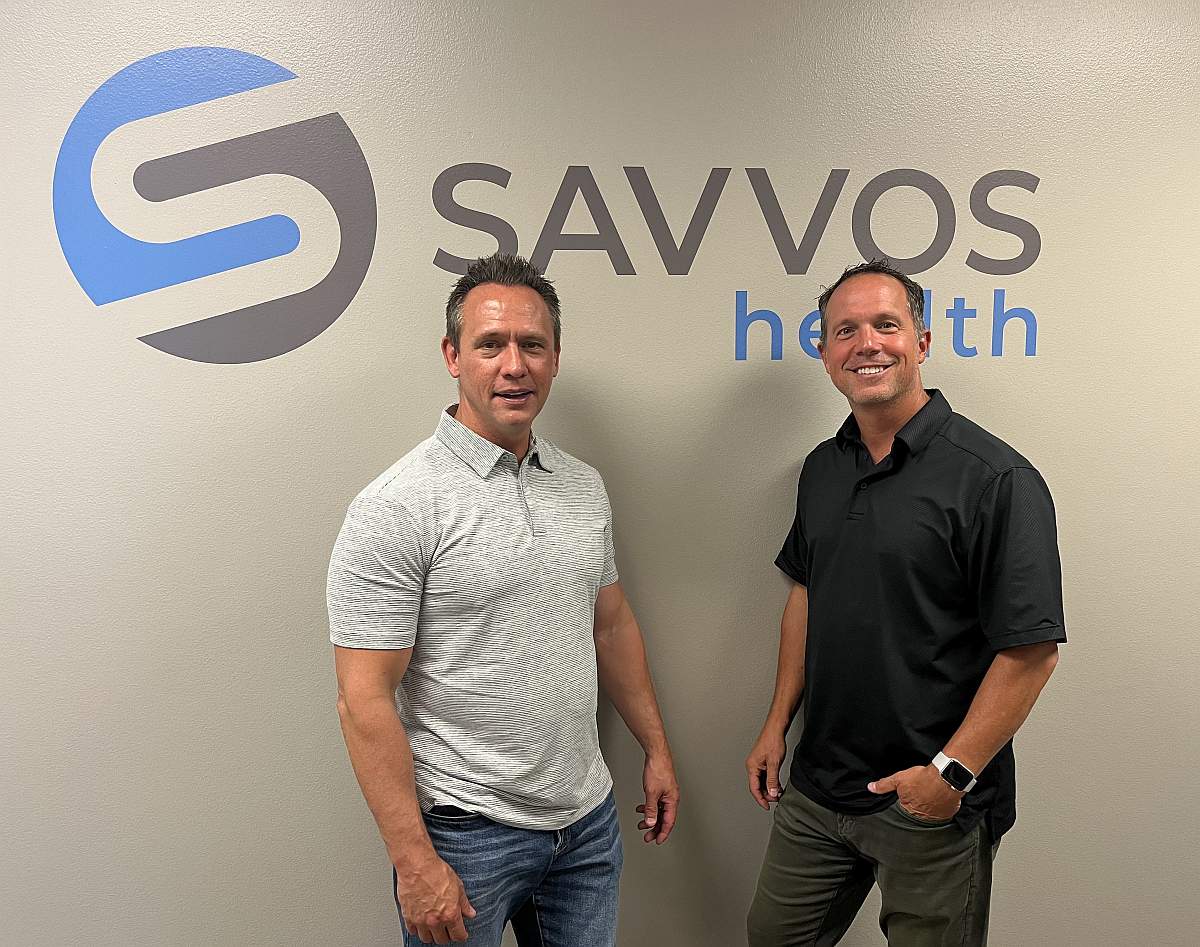 Savvos Health Raises $1 Million Pre-seed Round and Pivots to a Larger Market
Savvos Health, previously known as glassFROGG, closed a pre-seed round of slightly over $1 million. Investors include Lance Evenson, We Funder, Assure Syndicates, Jared Lynch, Stuart Schantz, and Dr. Daniel Harris.
TechBuzz profiled the Lindon, Utah-based healthcare startup one year ago. Since then, the company has rebranded and pivoted to a larger market. With the raise and the rebranding, Savvos Health plans to further develop the Savvos platform and software, work on business development, and pursue additional provider relationships across the country.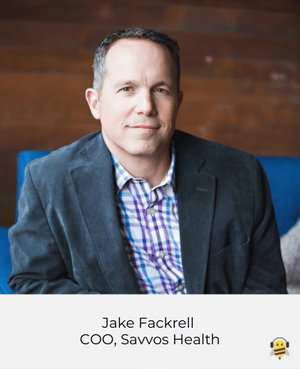 "We started to raise money during the final stages of glassFROGG," says Jake Fackrell, COO of Savvos Health. "We had to go back to investors and let them know we're doing this big pivot and when we pitched them on what we were doing, they were ecstatic about it. Many investors upped the amount they wanted to invest."
While the company has pivoted, their mission to save money on expensive surgeries and health costs stayed the same. Essentially, glassFROGG equipped customers with useful healthcare pricing information to create awareness, drive down healthcare costs, and help consumers make the best healthcare decisions. Now, as Savvos Health, the company has turned into a complete end-to-end fintech solution as the largest cash pay marketplace for medical procedures in the US, connecting patients, payors and providers.
"We've become the engine to facilitate [healthcare] transactions," explains Lou Morin, CEO of Savvos Health. "Within our system, members find their affordable price, then we connect the health plan, the member, the surgical center, and the surgeon in a single conversation to facilitate the process of scheduling care, finalizing the price, authorizing the payment through the healthcare plan, and then facilitating immediate payment to these providers. We are now pioneering what we call, Immediate Cash Payment™, for elective outpatient procedures. That's the market that Savvos plays in today."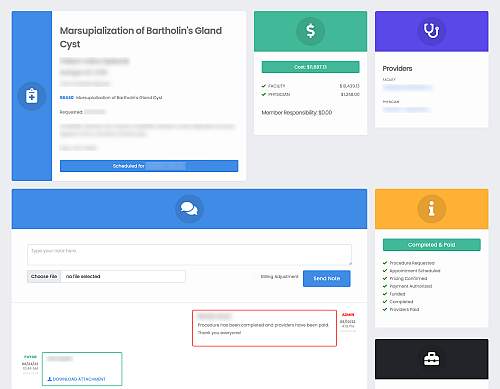 The rebrand officially launched in January. The transition to a new name proved advantageous for the company immediately. Morin explains that almost overnight, the company started receiving return phone calls and email replies.
"The brand change made such an impact on our ability to connect with our target audience," says Morin. "It was pivotal in the success we are seeing today."
Fackrell adds, "By changing over from glassFROGG, which was a playful name, to Savvos Health, which was much more sophisticated, the doors swung open for us."
Now, Savvos Health benefits all parties because they help health insurance companies and other payors find the most affordable procedures, while giving patients the world-class care they need and by referring patients to local providers. Fackrell notes that many times insurance companies will cut their deductibles in half or completely waive them. "If the payor can save $50,000 on a procedure, they'll gladly waive the deductible for that member to make sure they incentivize them to use the Savvos platform."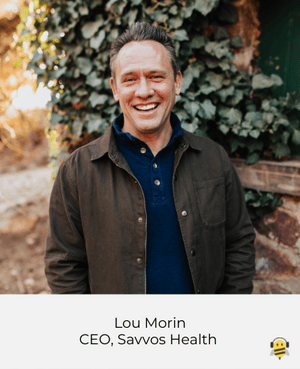 Morin adds that when physically going into a surgeon's office to talk about a surgery, having a creative health plan, and asking about cash prices can make conversations difficult. "The conversation falls apart, it's like everybody starts speaking a foreign language," says Morin. The Savvos platform makes it easy to bring the right people together and ensure immediate cash payment to the provider and clarity for the patient.
The company sees new provider relationships created in the Savvos platform everyday and are able to connect with more people at a much faster pace, due to the pivot. For example, they are currently working to create partnerships with two health sharing plans that will add 500,000 members each to the platform. "I expect we'll end 2022 with over one million members active within the Savvos portal and we could have much more than that," says Morin.
Patients from all over the country come to Savvos to connect regarding general surgeries, orthopedic surgeries, women's health, endoscopies, colonoscopies, imaging, MRI's, and many more. Savvos Health has many success stories of members who have connected with providers and saved thousands of dollars.
For example, one member used Savvos to schedule an ovarian cyst surgery. Her surgeon recommended the local hospital, and the Savvos's platform already had an estimate of what the procedure would cost at that location. The standard billed rate was $117,000, but if the patient paid cash up front the price was discounted to $60,000, which is more than 50% off. But, in the Savvos platform the patient found a solution for an ovarian cysts surgery at a high-quality surgical center for just $6,500, 18 times cheaper than the standard rate at the local hospital.
In a similar example, one member in Colorado needed to schedule a cervical disk surgery. The local hospital said the standard bill rate was $85,000, but if the patient paid cash up front, it was discounted to $45,000. But, Savvos worked with a center of excellence in the local area that could handle the procedure for only $12,500.
"These stories sometimes become emotional experiences with our platform because our platform also becomes the single point of contact where everybody's finalizing these procedures in one conversation," says Morin. "When we get this kind of information in front of consumers, we can make it an incredibly successful member experience because we save the member and payor thousands of dollars and we get everybody in one conversation and we make cash pay settlement a reality for these providers across the country."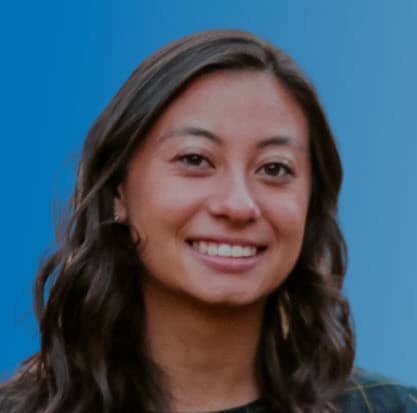 About the Author