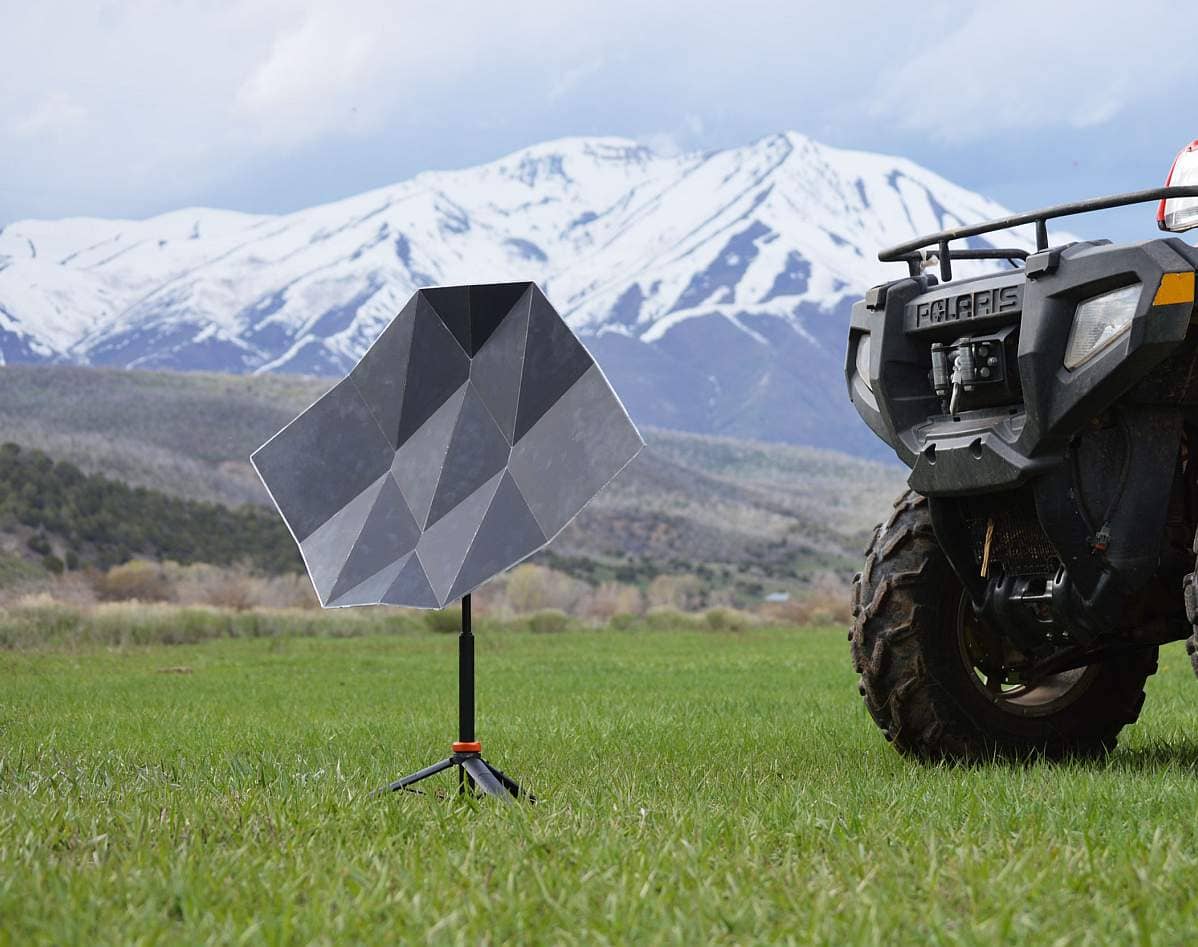 Sego Innovations Launches Origami Travel Solar Charger
A team of origami experts and engineers are bringing space-based technology to earth with a revolutionary device: the world's first origami travel solar charger.
In January 2023, Jacob Sheffield and Ian Esplin formed Sego Innovations, a tech company based in Research Park, on the University of Utah campus.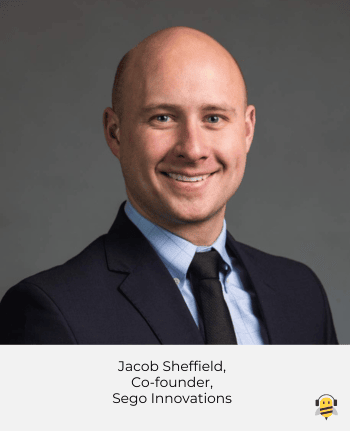 Sheffield and Esplin have developed a revolutionary origami-based solar charger that completely rethinks the portable solar panel. After five years of working in Brigham Young University's compliant mechanism research group, a team of pioneers in developing space-based solar arrays, Sheffield completely redesigned the earth-based solar charger, creating a novel origami structure that maximizes space optimization and portability. It addresses one of the main problems of solar panels—the large surface areas needed to generate significant electricity, which traditionally have followed a square or rectangular configuration, as seen on the roofs of homes or businesses.
In contrast, Sheffield and Esplin's design is similar to the foldable solar arrays proposed by NASA for satellites and deployable solar sails. Such arrays are stowed in a compact configuration for a rocket launch, making them transportable into space while maintaining a large surface area when deployed in orbit and beyond.
Devices using origami principles maximize space optimization, portability, compactness, and ruggedness. Sego's initial solar charger design is a patent-pending novel structure that combines the ancient principles of origami with modern mechanical engineering design. It is a foldable solar charger that is lightweight and portable (7.5" x 7.5" x 1.25" folded, fitting in a standard 8-liter backpack) and easily deployable, reaching a 2.56-foot square area (0.24 m2) when fully unfurled.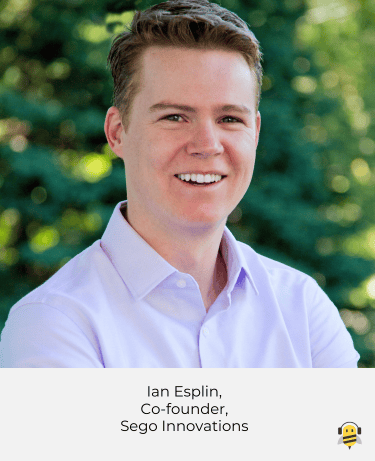 Sego's solar chargers are designed to power small and medium-sized devices directly. They will charge a smartphone in 2 hours in full sun. Or they can recharge and top off portable batteries and small power chargers. The Sego chargers have modular universal connection adapters (USB and DC ports), making them compatible with any portable power bank, power station, and basic electronics. The first Sego model will be 20 watts. Sheffield and his team hope to commercialize a wide range of sizes in the future, "Imagine deployable roofs off of EVs or awnings from RVs," he told TechBuzz.
The origami design rigidly deploys in a synchronized motion, differing from other multi-panel solar chargers on the market, which can be floppy and more challenging to set up. This allows the Sego solar charger to be mounted from a single rear anchoring point with an adjustable tripod base which can withstand wind and be set up on uneven terrain. Sego's controller offers smart charging abilities with shade control output and voltage and current regulators to preserve the battery health of the devices it is powering.
"The problem we're addressing plagues smaller (usually portable) panels," Esplin shared with TechBuzz. "Shade or cloud cover will result in the panel producing reduced wattage. When this happens the electronic item, such as your phone, sometimes stops charging. Even when the shade or cloud dissipates and sunlight resumes hitting the panel, the phone or electronic still may not charge, despite the solar panel sending electricity. What we're offering is a technology that will automatically recover the charge to the phone or electronic device if there's a disruption."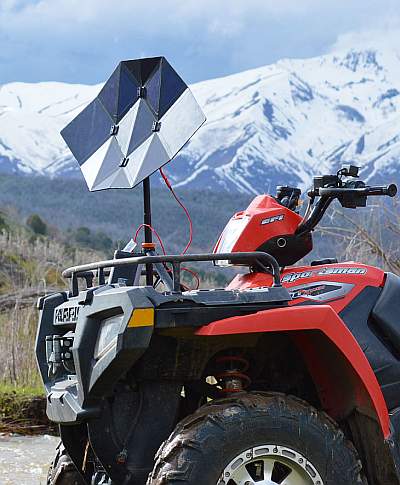 Based in Salt Lake City, Sheffield and his team have developed the technology at the University of Utah's Research Park to exacting standards. "We have designed our solar chargers to be extremely durable, using high-quality materials and sealed folding joints designed to endure thousands of cycles and exposure to high winds, dust, or rain that are typical in Utah's rugged desert or mountain landscapes—not favorable places for sensitive electronics," Sheffield told TechBuzz.
Sego utilizes SunPower solar cells, which surpass the performance and lifespan of any other photovoltaic cell on the market. The solar panels are covered with an ETFE (Ethylene Tetrafluoroethylene) coating which protects the cells from prolonged UV exposure and giving it an IP67 weather resistance rating. They can be operated in temperatures between -4° F to 185° F.
Previously, in 2015 Sheffield co-founded KLŌS Innovations, a carbon fiber musical instrument company. In 2019 Sheffield worked as a medical device R&D engineer intern for Stryker in Salt Lake City. He became an expert in applying origami and deployable techniques in engineering. Also in 2015, Esplin founded and led Esplin Biotechnology, a biotechnology startup for commercializing novel bactericidal agents for combating antibiotic-resistant pathogens. The innovative origami design that Sheffield and Esplin have developed deploys to eight times its stowed size, nearly 3 times greater than a conventional trifold panel on the market, maximizing the unfurled area and power. This lightweight hyper-compact panel enables users to carry it in a standard backpack or store it in a car's glove box or center console.
Visit Sego Innovations to go on a waitlist and follow them on social media (@segoinnovations) for more details, pricing, and timing of the Kickstarter launch of the origami solar charger.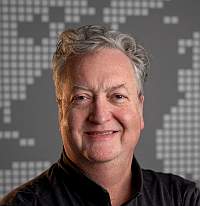 About the Author