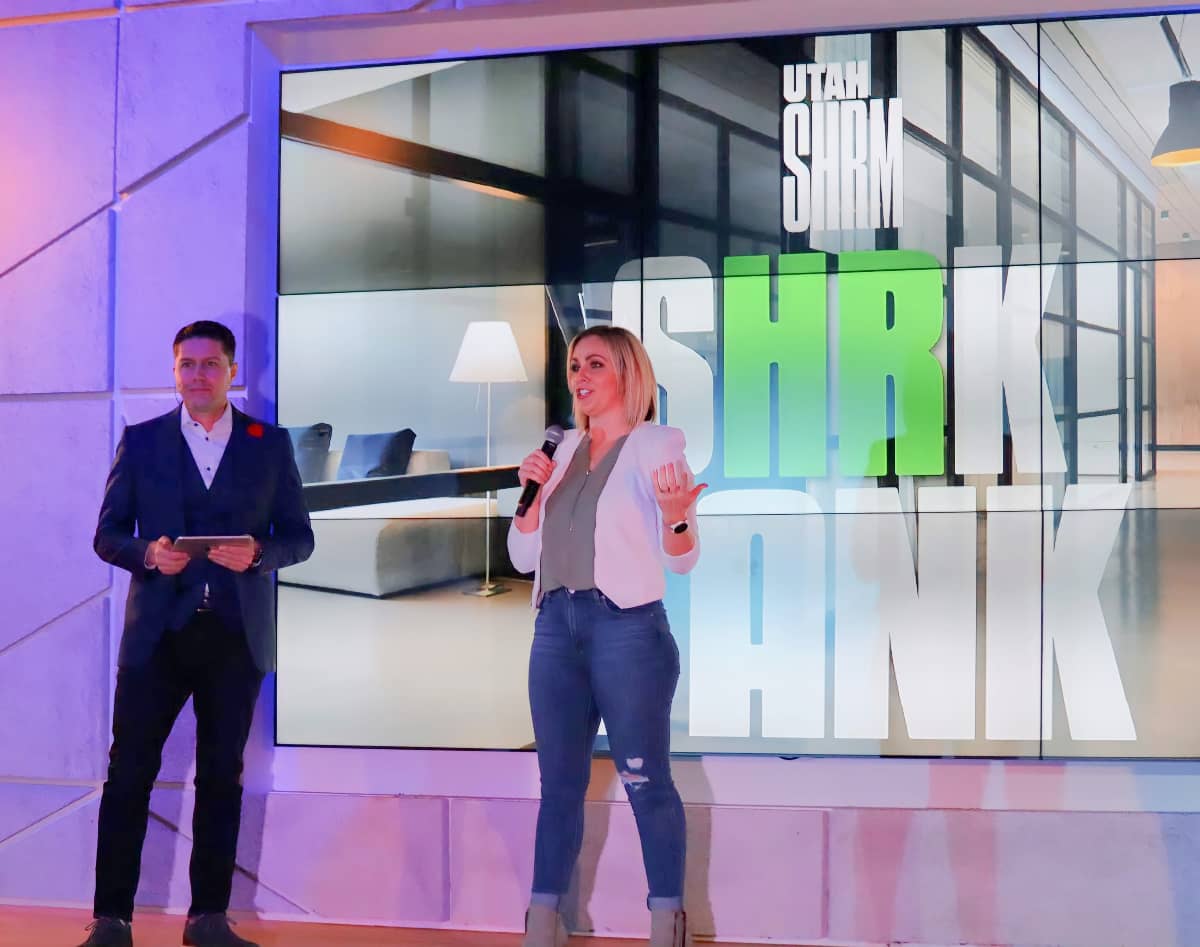 SHRK Tank Event Showcases Utah HR Solutions
The Utah state council of the Society for Human Resource Management (SHRM) hosted a first of its kind event on Friday February 26th. Many are familiar with Shark Tank on ABC, the TV show where entrepreneurs compete for investment and favorable terms from a panel of "shark" investors. Utah SHRM took inspiration from the show to host SHRK Tank, a competition to showcase businesses focused on Human Resources in Utah.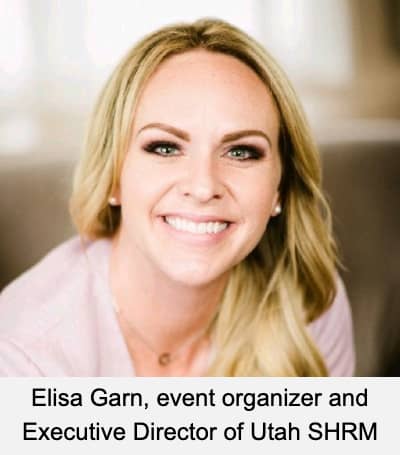 Elisa Garn organized the event, in part as a response to the COVID pandemic and a lack of in-person events. Garn is the Executive Director of Utah SHRM, the non-profit affiliate of National SHRM, the largest HR membership organization in the world. She says the idea came while virtually attending last year's SHRM convention.
"It was a little sad," said Garn, "because like everybody else, we had to go all-virtual. We wanted to figure out a way to create value for attendees, but also sponsors and vendors at events are a big part of how we make money [to fund Utah SHRM]."
Garn had the idea to host an event focused on HR solutions providers, and the Shark Tank format fit perfectly. HR companies looking for ways to reach decision makers seem to agree. "We sold all 20 spots within 24 hours," she says. The event had about 200 HR decision makers attending, some in-person at Kiln coworking in Salt Lake City, with others participating online.
In addition to the 20 contestants, SHRK Tank hosted a number of early stage startups presenting for exposure and feedback.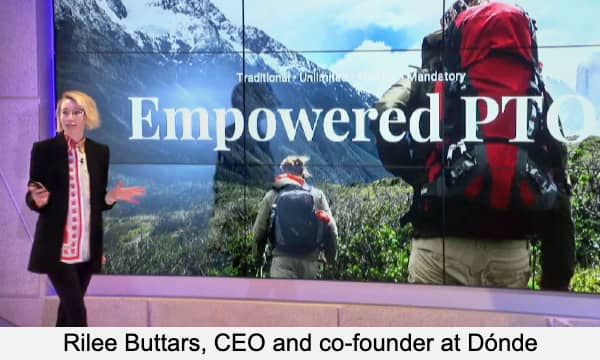 Rilee Buttars presented her startup Dónde as part of the showcase. "We offer travel as a work benefit. Who doesn't want travel as a work benefit!?" Buttars says the travel benefits package Dónde offers has been especially appealing as HR professionals look forward to a post-COVID world, where travel is less restricted than it's been in the past year.

"It was a really great format," says Buttars of the event. "To be able to stand up there, and talk to a wide audience of HR professionals, who is our target audience. It was nice to be able to do that, instead of doing informal pitches, or have people come to your website and request a demo. The energy was great, and even though there's competition, it was nice to hear about other HR solutions and be among the community."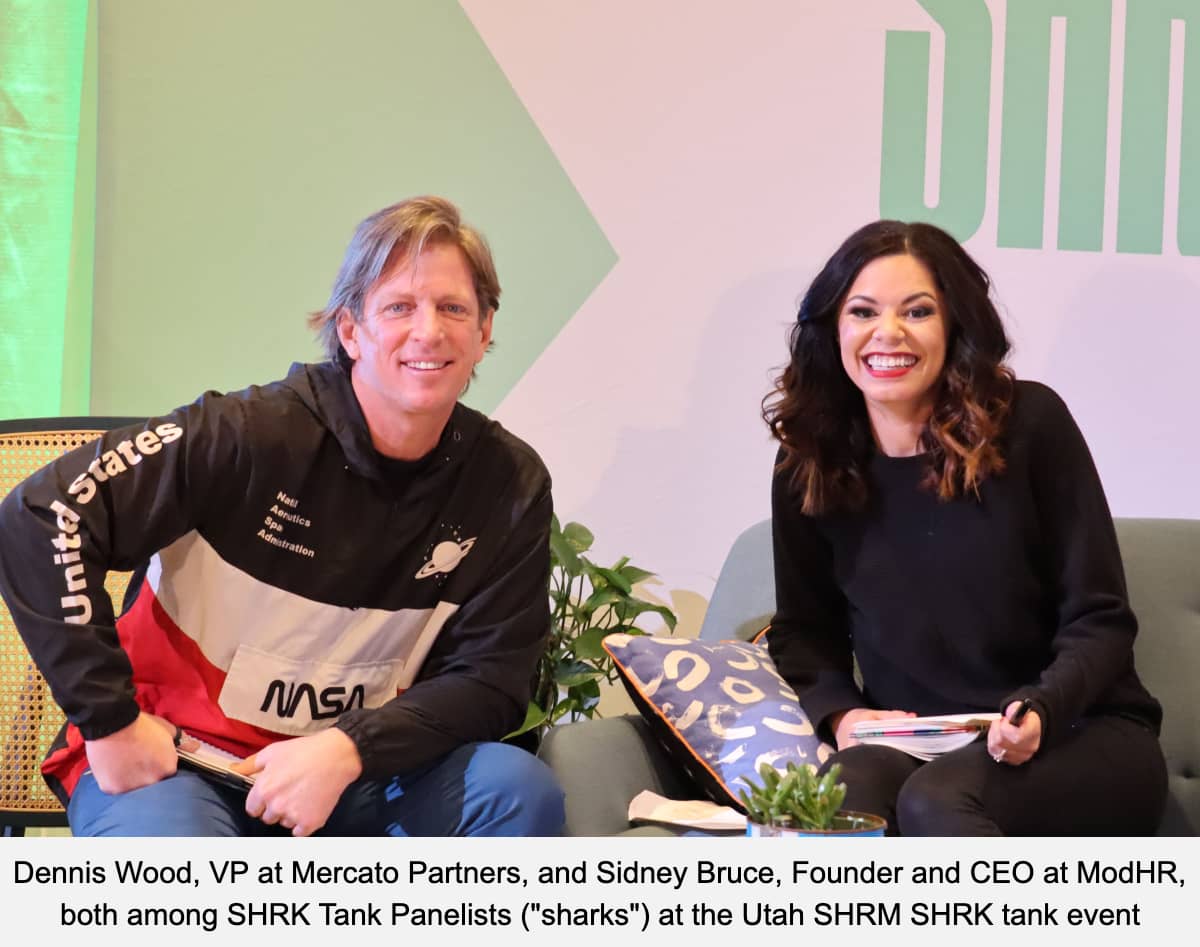 Awards were given for Best HR Solution to Tactic, EddyHR, and Jet Dental (TechBuzz previously wrote about JetDental here). Awards for Best Presentation went to Tactic and EddyHR. Other participants are listed below.

The team from Tactic was especially happy about their performance in the pitch competition, as they were last minute additions. They sent an email days before the event asking if there was any more space. Lucky for them, another group had just dropped out.

"There was a week straight where we got very little sleep," said Reid Hiatt, Tactic cofounder. "The three days before were very, very intense."

Tactic helps companies return to the office safely, and in the long term helps companies manage a hybrid model. "Very simply, we help answer the 'who is working at the office' question," says co-founder Chris Barcus.
Garn says the event was intentionally kept small in its first year, but Utah SHRM will host more events like this in the future.
Full Disclosure: Isotalent was a participant in the event. Isotalent is founded by TechBuzz cofounders Paul Ahlstrom and Robb Lifferth.
| Participating Companies | Description |
| --- | --- |
| CirrusMD | CirrusMD is a text-first enterprise solution that connects people to doctors, simply and powerfully. |
| Motivosity | Motivosity provides a best-in-class employee recognition software platform used by companies like DuPont, Instructure, Hitachi, Cotopaxi, and others to improve employee engagement and build company culture. |
| Tactic | Helping proactive companies return to the office and make long-term decisions backed by data. |
| Corporate Traditions | Employee gifting, reward, and recognition solutions through direct gifts, gift cards, and grocery certificates. |
| Beny | Beny helps you maximize dollars spent on non-traditional benefits by giving you access to an employer funded marketplace. Beny lets your people choose services and experiences that benefit them most. |
| Isotalent | IsoTalent is a technology enabled recruiting service focused on servicing the executive, sales, marketing, services and technical recruiting needs of technology and hyper-growth companies. |
| Full Circle Coaching + Consulting | Full Circle Coaching + Consulting is a team dynamics firm focusing on helping you make your good teams great and your great employees be rock stars. Their unique approach to employee experience helps your organization be the place to stay. |
| Awardco | Let your employees choose their own rewards so they know you care about them. With Awardco, they get to choose from the world's largest reward network: products from Amazon Business, hotels, event tickets, gift cards, and swag. |
| HR Service, Inc. | Helping businesses through the frustrating and challenging Human Resource outsourcing, compliance, HR training, and benefits administration is why we are in business. |
| Jet Dental | Pop-Up Dental Clinic for employees. We are contracted with the Employees Insurance so there are no out-of-pocket costs for the business. |
| Olumo | Olumo asks employees benchmarked questions 1-2 times per week via text or email, and populates an actionable scorecard for your company. We then show you what steps to take to strengthen your Workplace Experience. |
| Elevated Retirement Group | Elevated brings financial wellness to employees through an individualized approach, increasing engagement rates by an average of 5X traditional financial wellness programs. |
| Impact Suite | Help your employees improve their lives and find healing, recovery, and personal growth through our suite of evidence-based digital wellness tools. |
| Eddy Hr | Hire, onboard, manage, and pay employees with one easy-to-use software. |
| Diversified Insurance Group | The most effective and innovative Pharmacy Management Program on the planet for your employees and bottom line protection to the company. |
| Dexa Body Inc | Dexa Body is a Healthcare Navigation Solutions Provider that assists executives and HR professionals navigate the complex world of healthcare. |
| AXOMO | Employee Engagement /Swag Management Platform. On Demand Customization with no inventory or waste. |
| Ultimate Kronos Group | Recruiting, Onboarding, HR, Benefits, Time, Payroll, and Reporting |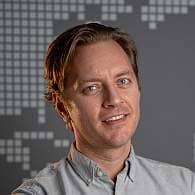 About the Author