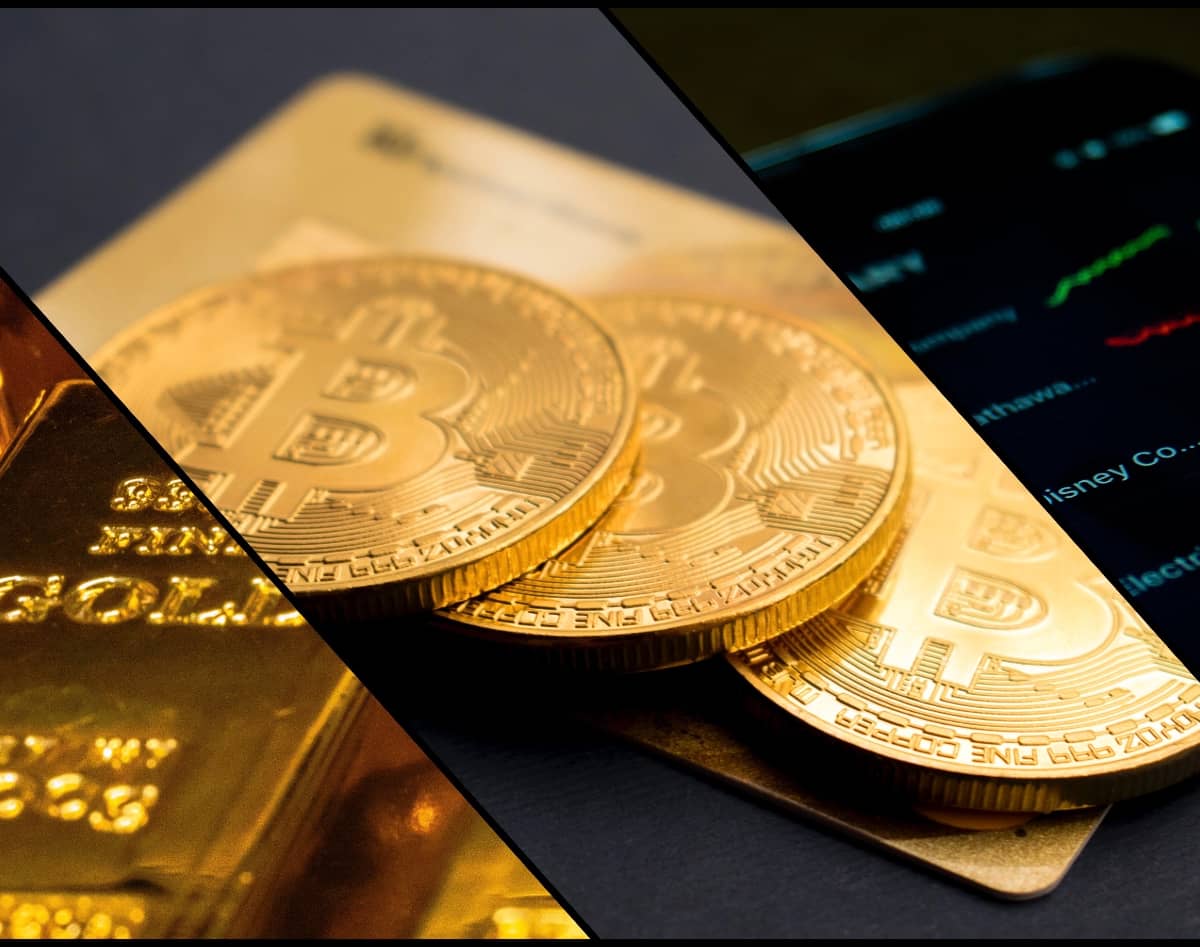 Soon Raises $900K, Selected for TechCrunch Pitch-Off
On Friday April 2nd 2021, TechCrunch will host their annual Early Stage Pitch-Off, "featuring 10 exceptional early-stage startups," according to the TechCrunch site. From the hundreds of applicants, one Salt Lake City startup made the cut.

Soon is a fintech app that allows users to passively invest in a range of assets, like stocks, precious metals, and cryptocurrencies like bitcoin. What sets Soon apart from other investment accounts is how it helps users not only invest income, but also divest when they spend from the account.
For TechCrunch's Pitch-Off, each startup will have five minutes to pitch to a panel of venture investors, followed by a Q&A. Soon is the only FinTech startup in the competition this year. The winning startup will have an in-depth article featured in TechCrunch.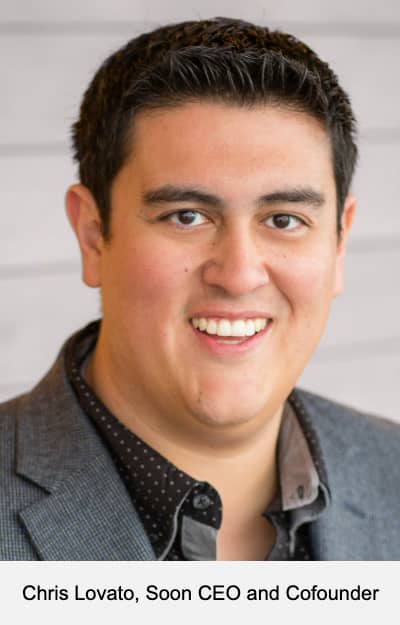 Soon also announced the successful completion of their angel-funding round, bringing the total amount raised to over $900K. Notable Utah angel and entrepreneur Scott Paul was one of the first to invest, and then brought additional angels to the table.
"43% of millennials out there aren't investing," says Chris Lovato, CEO and cofounder at Soon. "More than that, over 50% of millennials have invested less than $5,000 in their lifetime. That's a problem. That's a crisis-level problem for a whole generation."

Lovato was involved in advocating and passing Utah's innovative Legal Tender Act in 2011, a first of its kind law that recognized gold and silver as legal tender in the state of Utah.

"That's where a lot of the inspiration for Soon came from," said Lovato. "It's this whole concept of, 'Well, if we establish a new domestic currency that's made of precious metals, how do you get people to actually use it?'" Multiple other states have followed Utah's lead on the Legal Tender Act, including Arizona, Wyoming, and Texas. In total twelve states have legalized precious metals as currency in some fashion.
Lovato also cited Gresham's Law, the economic postulate that "bad money drives out good". In other words, if two forms of money are in circulation as currency, the better store of value will disappear from circulation. For example, gold has retained value better than the US dollar over the past century. It's partly for that reason that gold has disappeared as a form of every day transactional currency.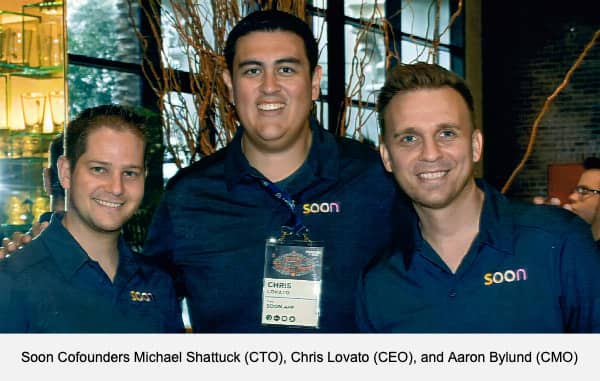 "We realized that in order to get people to spend gold, they have to not think they're spending gold," said Lovato. "It has to be passive, has to be in the background. How can you incentivize that? Well, by demonstrating that there's value in having stronger money. You go buy gas at the gas station, but instead of spending $30, you could effectively spend $20, because you're exiting with an investment asset that has increased in market value."

"We're actually calling it 'Lifestyle FinTech'," says cofounder and CMO Aaron Bylund. "Lifestyle is not about something I want to do in five or ten years. It's about tomorrow, it's next week, it's 'I want to go to a concert in two weeks', or buy a car, or make a downpayment on a house. By keeping assets liquid and available and spending with gains that are currently available, we're enabling the ability to realize the value of investing in the near term."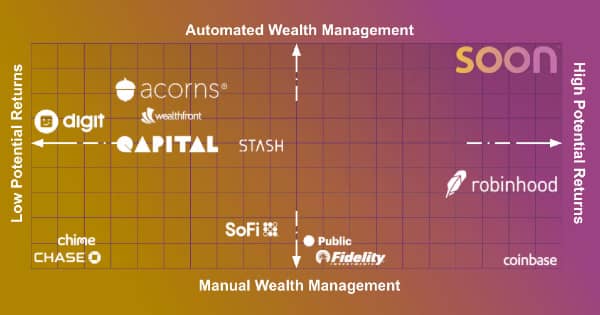 Numerous other apps help with passive investment, but Soon sets itself apart in multiple ways. For starters, the app invests more of the deposited funds. Rather than investing a small amount with each purchase, as the popular Acorns app is known for, Soon invests a significant amount with each new deposit. The invested portion might be 30%, but it could be 100% percent of a new deposit if users already have basic expenses covered with existing funds. Then with each new purchase, Soon withdraws from investments that have appreciated in value the most, effectively taking any available profits with each purchase. The net effect is more funds invested from each user, and more efficient spend from invested funds.

On TechCrunch's selection of Soon for the competition, Soon's blog says, "TechCrunch recognized Soon's ability to dramatically improve the way consumers approach personal finance and investing… The Soon algorithm utilizes existing cash flow to generate wealth in ways no other fintech company does with its unique micro-invest / micro-divest strategy. And it's all delivered in one automated and simplified experience."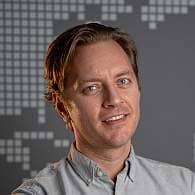 About the Author