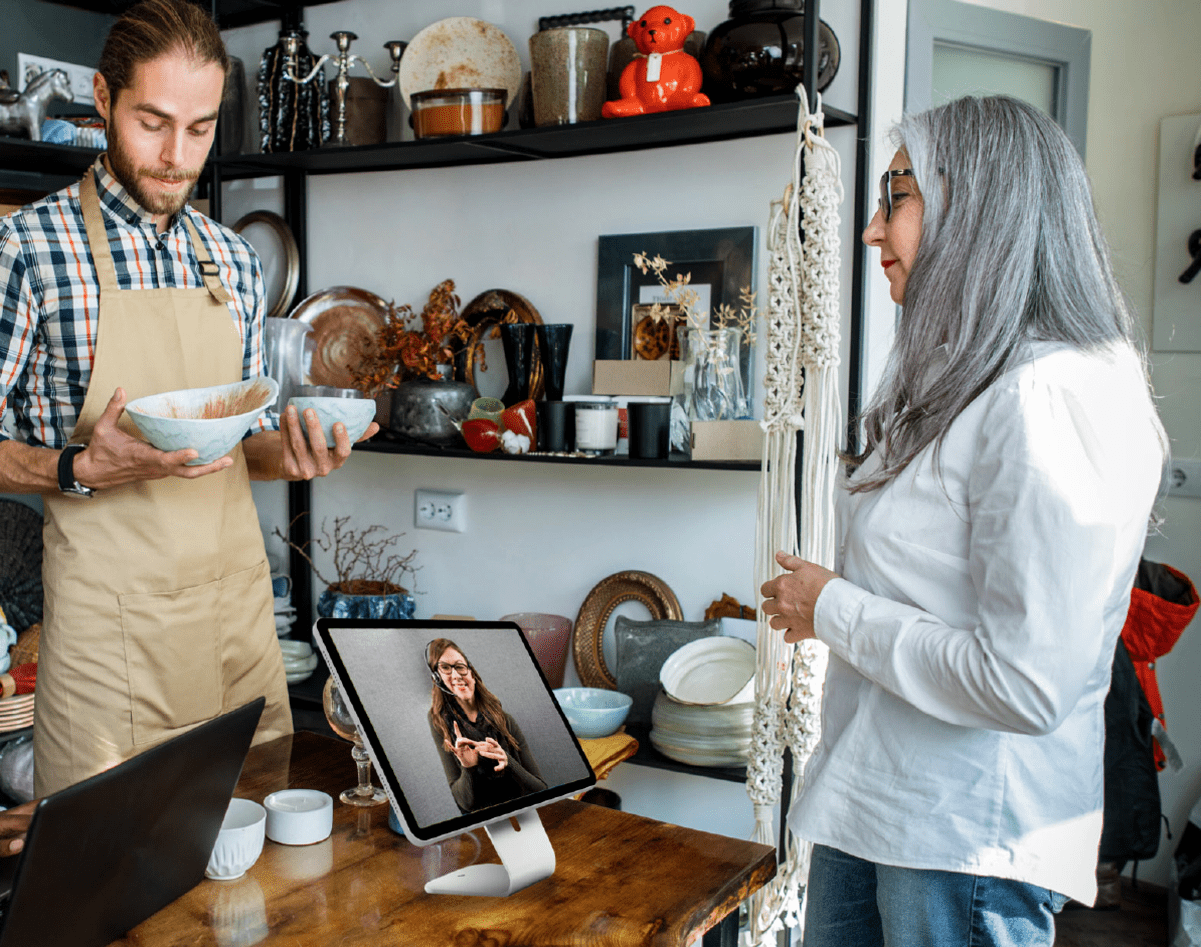 Sorenson Launches Sorenson Express

Today, on Global Accessibility Awareness Day, Sorenson, a leading provider of inclusive language services for Deaf and hard-of-hearing people, announced the availability of Sorenson Express for public and private enterprises.
Retail settings with Sorenson Express can provide deaf shoppers with on-demand access to experienced ASL interpreters as soon as they enter the store, providing them with the option to ask questions and engage with store personnel in their natural language – sign language. Staff can use the app to assist deaf customers in finding products, inquiring about needs and preferences, recommending new offerings, and engaging on a personal level.
Sorenson Express is also ideal for hospitality, financial services, healthcare, and other customer-facing businesses as it can create compelling experiences and provide high-quality service to all patrons to drive equity of care while simultaneously advancing their own accessibility and inclusion initiatives.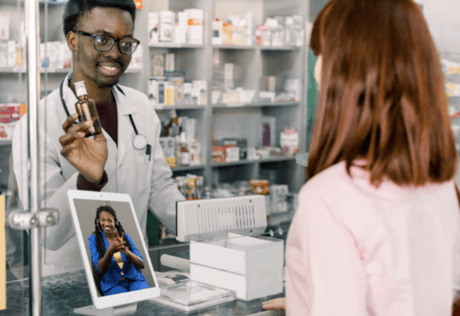 Sorenson Express is a subscription service that operates on iOS and Android devices. With one click, an enterprise user can request an interpreter (either ASL-to-English or ASL-to-Spanish), who appears on the screen within moments. Qualified interpreters relay signed and spoken conversations, facilitating a natural and personal experience for Deaf and hearing users.
"Sorenson is critically focused on making a meaningful impact in the lives of our diverse employees, customers, and communities through accessible products and services," said Jorge Rodriguez, President and CEO of Sorenson, which across all business lines processes more than 140 million conversations annually. "Sorenson Express is a powerful tool that helps businesses advance accessibility and inclusion. We've been a leader in on-demand video interpreting services for 20 years, and Sorenson Express represents an expansion of that leadership to the enterprise."
"The quality of the customer experience has a huge impact on the reputation of any business, and in many cases is the key to its success or failure," said Rodriguez. "Businesses invest significant time, resources, and training to prepare customer-facing staff to effectively engage and communicate with buyers. Sorensen Express ensures every person who engages with a business receives the same welcoming, helpful service. By demonstrating a commitment to inclusion and accessibility, moreover, companies can boost their brand, as well as their talent acquisition and retention strategies."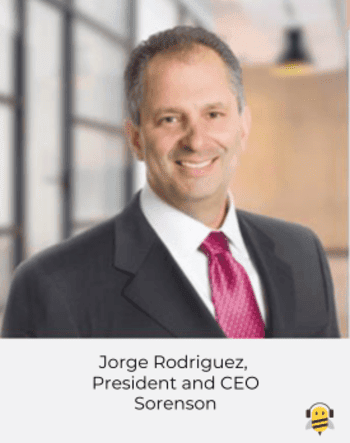 In the workplace, Sorenson Express supports seamless interaction and communication between Deaf and hearing colleagues. Rather than having to schedule an interpreter several hours in advance, a Deaf employee can join impromptu meetings, contribute when urgent matters arise, or simply chat with colleagues.
"In today's dynamic and competitive environment, businesses need creative, multi-dimensional approaches to problem-solving," said Rodriguez. "By streamlining collaboration – and communication – between all workers, Sorenson Express will help businesses leverage the full extent of their workforces' perspectives, experiences, and talents."
Sorenson Express is now available to enterprises within the United States. Visit Sorenson Express to learn more.
Or today, May 18, 2023, Sorenson will be hosting an in-person demo of the technology, visit Sorenson's headquarters between 11:30am and 1:30pm. Demos will show how the technology can be used to request on-demand ASL interpreters to place orders at food trucks. Sorenson Chief Relationship Officer Lance Pickett and Sorenson Product Manager Christina Call, both of whom are deaf, will be on hand to demonstrate the technology.
This event is located at 4192 S. Riverboat Road in Salt Lake City near Meadow Brook Golf Course.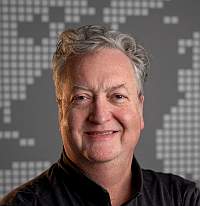 About the Author