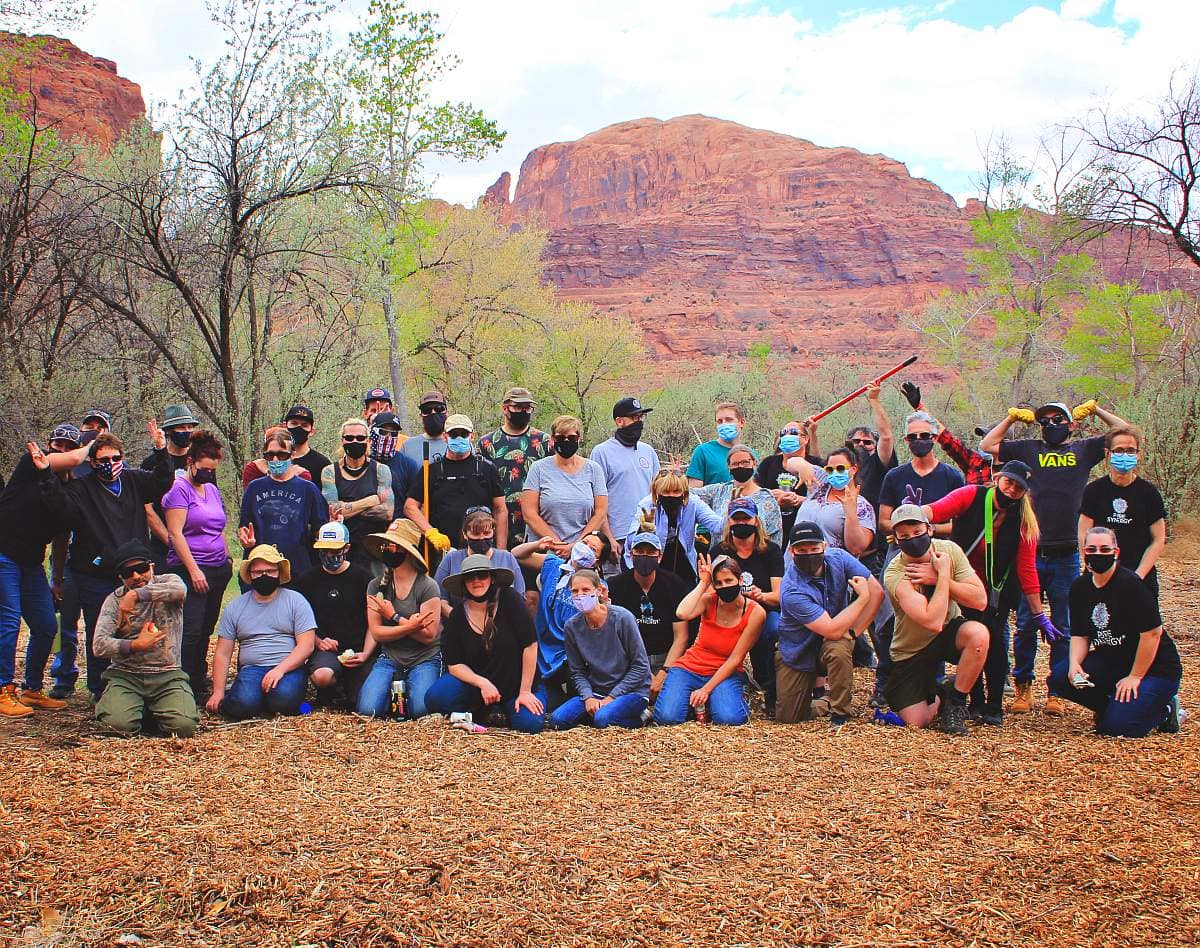 B Corps In Utah; Synergy Becomes Utah's Latest B Corp
Amongst the scenic red rock desert of one of Utah's favorite recreational destinations, Moab, sits Utah's latest B Corp, The Synergy Company. Home to Utah's largest national park, Canyonlands, and ever-popular Arches National park, world-famous for its finely sculpted arches, Moab supports a community of residents who respects their spectacular yet fragile local environment. They are concerned about striking the delicate balance between economic development and environmental stewardship. Becoming a certified B Corporation is an increasingly popular approach companies are taking to demonstrate their commitment to the environment and sustainable business practices. However, becoming a certified B corp is not for the faint of heart. It takes enormous planning, vision and effort. The Synergy Company sat down with TechBuzz and discussed the elaborate process it went through to become Utah's latest Certified B Corp.
Synergy's Founding
Every founder has their reason for launching. For most, that drive begins and ends with the dream of a liquidity event. What entrepreneur wouldn't like to make money building their business? But for some, the reasons can be much more personal.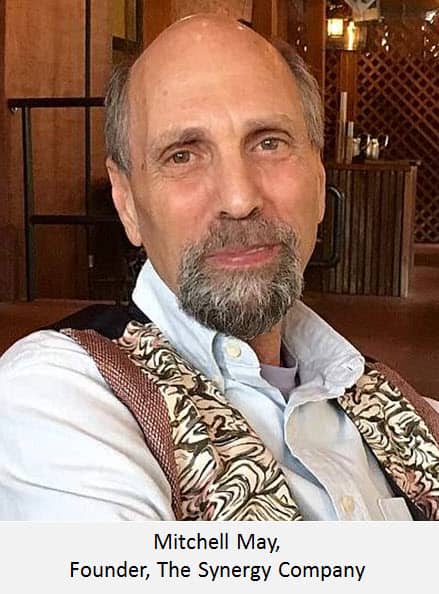 More than thirty years ago, Mitchell May was in a near-fatal car accident. He was told he'd never walk on his own again. Looking at life long health challenges and a difficult road to recovery, May directed his academic and professional path towards nutritional science. With the help of world renowned researchers and practitioners, traditional healers, whole foods, botanicals, and his own determination, May recovered completely. He founded The Synergy Company to spread his knowledge of superfoods with others.
"Every one of us deserves to have foundational life vitality so that we can fulfill our true potential and not feel so bound by certain limitations," says May, on the Synergy website. "If we can contribute to someone's life, they can, in turn, contribute yet to someone else's life, and so on and so forth. It's this incredible ripple that just keeps expanding. This is what inspires us to do what we do at The Synergy Company."
The Synergy Company was founded in Moab, Utah in 1991 and has about 75 employees. "Synergy is, if not the largest, certainly in the top three largest private sector for profit companies in Moab providing year-round benefited full time positions," says COO Craig Gygi.
Its flagship product, Pure Synergy Organic Superfood, comes as a powder or a capsule, and has 60+ organic ingredients that are highly curated for health and wellness. Some ingredients like wheatgrass and barley grass come from Utah. Other ingredients come from North Africa, South America, the Middle East, and other areas around the globe.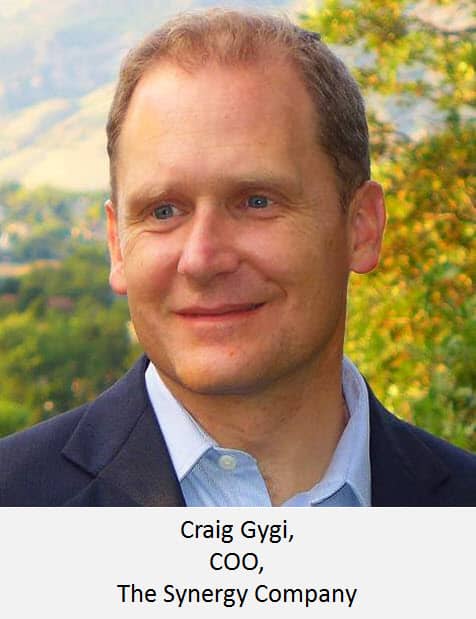 Other major products include Pure Synergy Rapid Rescue, a fast acting capsule to support the immune system, and Super-B Complex, a food-form capsule filled with all eight essential B vitamins.
"Synergy is one of the few companies that manufactures their own dietary supplement." says COO Craig Gygi. "Most dietary supplement companies come up with a formula and then send it off to a third party… We feel strongly enough about the quality and the need for that vertical integration that we manufacture ourselves in Moab."
Utah Certified B Corps
In early September, The Synergy Company added B Corp certification to its name. It joins a small but rapidly growing community of businesses spanning more than 150 countries and over 70 industries. More than half of all Certified B Corps are located outside the US and the majority are business-to-business. Other Utah Certified B Corps include: Downeast, Graduation Alliance, Malouf, Creative Energies, Barebones Living, and Cotopaxi.
The B Certification Process
Certified B Corps must go through an extensive process to earn the certification. First, companies must complete the B Impact Assessment, which consists of about 200 questions that evaluate a company's goals, policies, activities, and impacts in five areas: Governance, Community, Environment, Workers, and Customers. Eligible companies need to score at least 80 points on the assessment to proceed. Next, a company must meet minimum legal and transparency requirements. In Utah, this is accomplished through incorporation as a Benefit Corporation or Benefit LLC. The fiduciaries of a Benefit Corporation or Benefit LLC are legally required to consider the impacts of their decisions on both shareholders and society and the environment at large. After completing a detailed verification of the above with B Lab, the non-profit entity that established the B Corp certification system, a company is awarded its certificate. B Corps must recertify every three years using the B Lab's current version of their assessment, which is updated periodically to reflect changing knowledge of best practices.
50,000 companies have taken the free B Impact Assessment, yet there are only 4,088 certified B Corp companies. Only 1 in 3 companies that are officially evaluated ever become certified B Corps.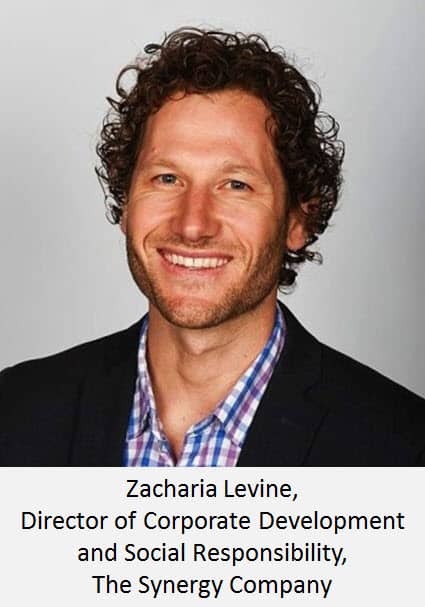 "We've always prioritized sustainability and community support," says Zacharia Levine, Director of Corporate Development and Social Responsibility at The Synergy Company. Levine coordinated the company's recent B Corp certification. "These have been core values and operating principles since our company's founding. We did not seek B Corp certification to add another logo to our bottles. We sought certification because it reflected our core values system and business worldview."
"The B impact assessment is a great tool," continues Levine. "It forces you to lift up the hood of your business and evaluate it from all different angles. You have to look at your ownership and governance structures, the way you treat your customers, the way you treat your employees, how you interact with your community, and the way you impact the environment. As we work towards becoming the company we aspire to be in the future, we can use this framework to measure, target, and track our progress as a socially and environmentally responsible company. We have to measure what matters if we want to continue doing better."
Levine recalls a quote from James Baldwin, the 1960s civil rights writer and activist; "Not everything that is faced can be changed. But nothing can be changed until it is faced."
Documentation is an important part of earning and maintaining B Corp certification. Synergy documents the hours their employees spend in service to the community, how many glass bottles they take to recycling, and how much CO2 the company is responsible for emitting, to name a few.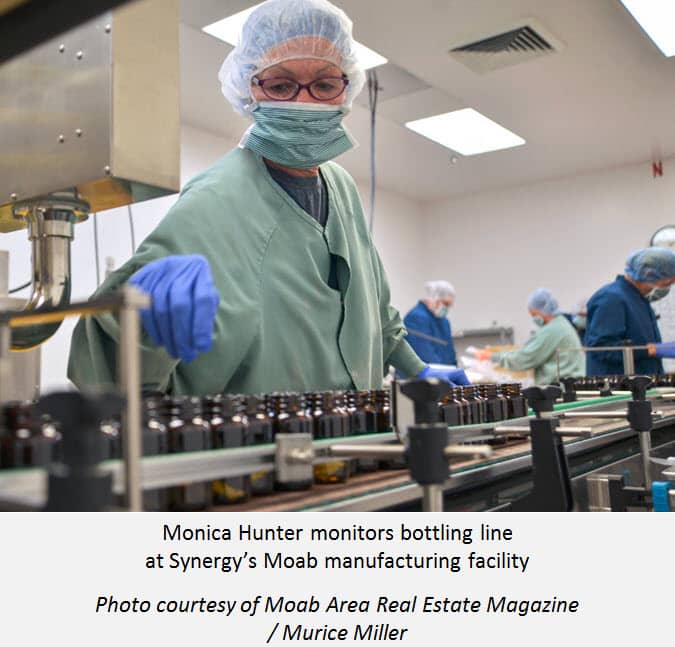 As a B Corp, The Synergy Company is also deeply involved in the community in Moab.
The area is known for its rich red rocks, endless canyons, and a plethora of outdoor activities. Levine says Moab's local community is just as vibrant. "The Synergy company was founded in Moab and remained here, against all odds, because of our owner's commitments to this community and to this place," says Levine. "Despite the challenges of operating a light manufacturing business with a global value network in an isolated, rural gateway community, The Synergy Company embodies the innovation and grit that have always been part of Moab's spirit and economic successes."
Mitchell May found a deep personal and spiritual connection to Moab, and decided to stay in part to be an example to other businesses.
"His decision to stay here and to continue scaling here is about economic opportunity," says Levine. "It's about being a beacon of light and demonstrating that it is possible to do things in a socially and environmentally responsible way. At the end of the day, it's about the responsibility and accountability and personal connection that comes in a small town."
Resources for Certified B Corporations
Once certified, B Corps join a global community of business leaders and representatives. These individuals share best practices and collaborate with each other through an online platform called the B Hive. Levine noted its fitting a name for a Certified B Corp in the state of Utah. The B Hive has information and resources related to a wide range of topics, from environmentally friendly business travel, to support for black, indigenous, and people of color-owned businesses.
The Synergy Company welcomes the opportunity to share with and assist other Utah businesses interested in becoming more aware of their impact in the community.
The first thing a company should be aware of is how exactly it measures success.
"If a company is thinking 'Would it help us or benefit us to pursue B Corp certification?' I would say they first need to look internally," advises Gygi. "If they're at the point where they're not using revenue or growth for growth's sake, as their main driver… if they have long term goals, rather than short term goals, then they should consider it."
Another early step a company can take is completing the B Impact Assessment. This test is free and gives companies an idea of how they stack up against other companies and B Corps.
Questions to Consider Before Undertaking B Certification
Here are a few more questions companies can ask themselves as they consider B Corp certification:
What are our core values as a business?
How do we see ourselves in the world?
Do we think of ourselves as corporate citizens?
How do we define success for ourselves?
What policies do we have in place to inform our relationships with our suppliers, our employees, or with our business partners?
Are social and environmental responsibility, or social and environmental performance, part of the way we do performance management? Do people's bonuses, or pay scales, depend on how they performed in terms of social environmental responsibility?
"It's a small but rapidly growing community of businesses that are trying to use business as a force for good. We are playing our small part in trying to usher in a new paradigm of what it means to be a good business... how to be a responsible corporate citizen," says Levine. "I think there are a lot of companies in Utah well poised to join the B Corp community."
Full Disclosure: The author of this article is the daughter-in-law to Craig Gygi who is referenced in this article.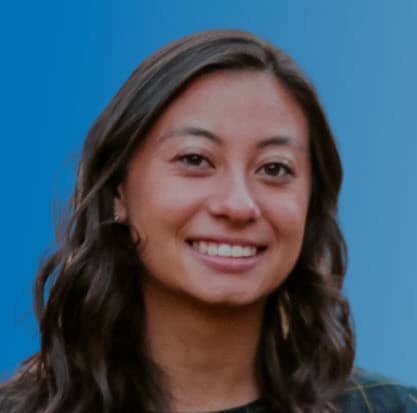 About the Author