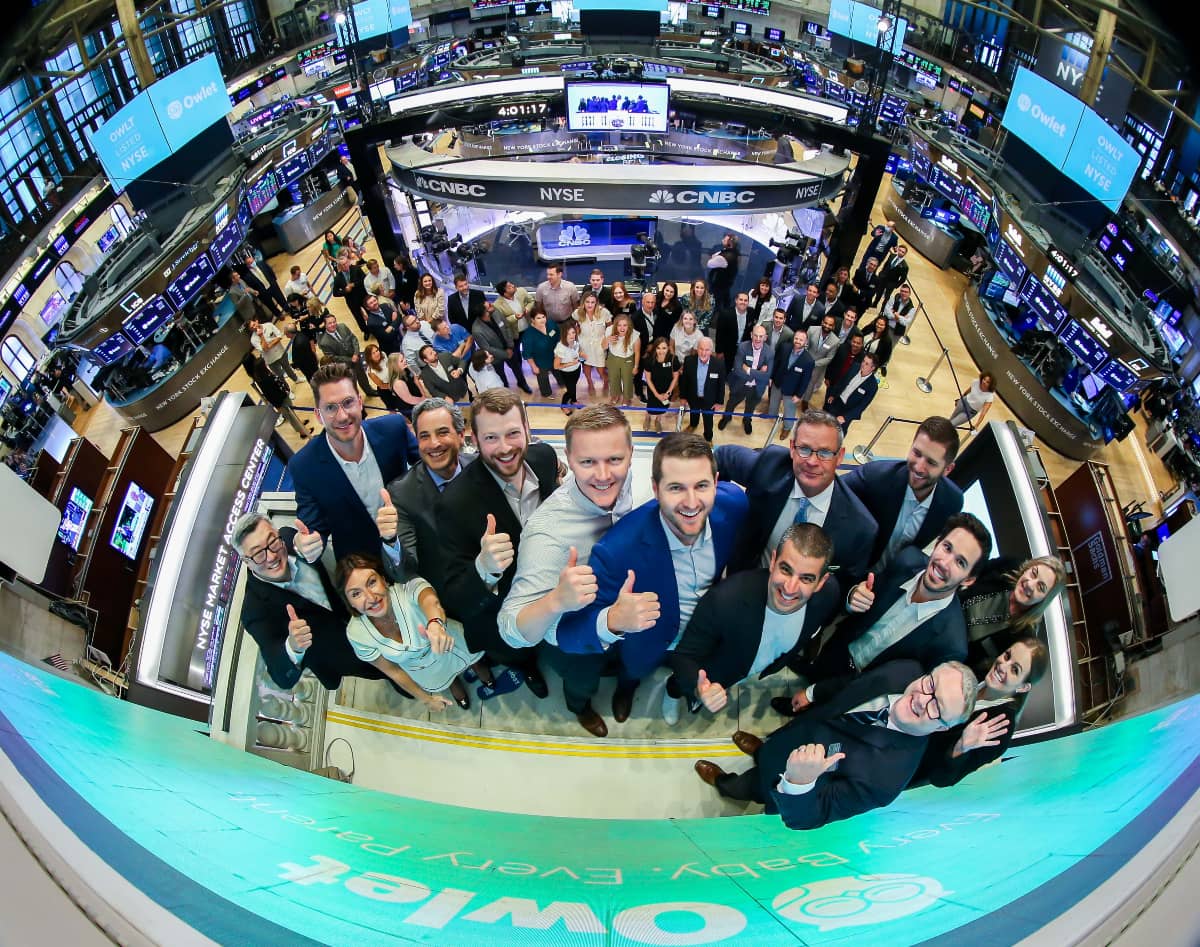 Three Utah Companies Ring Bell on NYSE in Eight Day Span
For Utah business, it was a historic week (or slightly more than). Three Utah-based companies were listed on the New York Stock Exchange, and each rang the opening bell within just eight days of each other. Leadership from Instructure, Owlet, and Traeger each commemorated their public listing with the historic bell ringing on the trading floor on Wall Street.
We've gathered photos and videos showcasing the momentous day for each of the Utah companies.
First among the trio was Instructure, Inc. (NYSE: INST), listed July 22nd. Instructure was founded in 2008 by two BYU grad students, Devlin Daley and Brian Whitmer, with initial funding from Mozy founder Josh Coates and Epic Ventures. Instructure makes a web-based learning management system, today with over 6,000 institutional customers and millions of users. The company previously went public on the NYSE in 2015 with the same ticker symbol, but went private in an acquisition in March 2020 by Thoma Bravo, a private equity firm focused on technology companies. The acquisition price was approximately $2 billion at the time. On July 22nd, 2021, Instructure opened at $20 per share, with a $2.5 billion market cap.
Big moment for Instructure today. We are now publicly-traded on the @NYSE.

We're so excited about this next step and what this means for our customers, employees, and entire education family. pic.twitter.com/1JgTF5jCle

— Instructure (@Instructure) July 22, 2021
It's officially official: #INST is on the @NYSE.

Congratulations to all employees, customers, partners, and educators around the world. pic.twitter.com/VjBA5GLbnr

— Instructure (@Instructure) July 22, 2021
CEO Spotlight 💡 After a 13-year journey, @Instructure joined our #NYSECommunity yesterday. Hear from CEO Steve Daly on what this monumental moment means to him. $INST pic.twitter.com/GeQft7BjVU

— NYSE 🏛 (@NYSE) July 23, 2021
Here's a behind the scenes look at all the excitement of listing day for the @Instructure (NYSE: $INST) IPO 🎥 pic.twitter.com/VTMLPdnB3l

— NYSE 🏛 (@NYSE) July 23, 2021
Next in the Utah-NYSE "Hat Trick" was Owlet, Inc. (NYSE: OWLT). Owlet makes infant health products, most notably their Smart Sock, a pulse-oximeter, heart rate, and sleep monitor for infants to wear through the night. TechBuzz wrote about Owlet on the announcement of their partnership with Sandbridge Acquisition Corporation, a Special Purpose Acquisition Corporation (SPAC) meant to take Owlet public. The IPO valued the company at just over a billion dollars. Owlet began trading on July 16th, but was scheduled to ring the opening bell on July 28th. Owlet also announced on July 28th that over a million babies have been monitored by the company's Smart Socks. Owlet also committed to donate $1 million worth of Smart Socks by the end of 2022.
The NYSE welcomes @owletbabycare $OWLT to celebrate their listing day https://t.co/P1DyVQLmO2

— NYSE 🏛 (@NYSE) July 26, 2021
Yeah baby! 🎉 Congratulations to @kgworkman and the whole @owletbabycare team on this massive achievement for your company. Welcome to our #NYSECommunity 🏛 $OWLT pic.twitter.com/7CH5sXC95K

— NYSE 🏛 (@NYSE) July 26, 2021
Since launching in 2016, more than 1 million families have used the @owletbabycare Smart Sock to monitor infant well-being.

CEO & Co-Founder Kurt Workman tells us about Owlet's mission and NYSE debut on #NYSEFloorTalk. pic.twitter.com/UyVtdGtpZx

— NYSE 🏛 (@NYSE) July 26, 2021
The final entry in the in the lineup was Traeger, Inc. (NYSE: COOK). TechBuzz wrote about Traeger Pellet Grills shortly before their public listing. Traeger's line of wood pellet smokers and grills have become increasingly popular over the last several years. The company was launched in Oregon in the late 80s, but took on new life in 2013 when Trilantic North American invested heavily and Jeremy Andrus took over as CEO. Andrus previously led Skullcandy from modest sales to hundreds of millions in revenue. In 2017, Andrus and Trilantic reinvested, along with significant investment from AEA Investors and the Ontario Teachers' Pension Plan. 2020 was a landmark year for Traeger as millions of Americans discovered a love of outdoor cooking under COVID-19 restrictions.
The NYSE welcomes Traeger, Inc. to celebrate its IPO @TraegerGrills $COOK 🔥 https://t.co/ExZHx7LWCO

— NYSE 🏛 (@NYSE) July 29, 2021
Feast your eyes on this recap of the @TraegerGrills IPO 🔥🎥 #TraegerIPO $COOK pic.twitter.com/EYKFY537mI

— NYSE 🏛 (@NYSE) July 29, 2021
CEO Spotlight 💡 "What an amazing moment to walk up to the NYSE and see our logo and beautiful food images draped across the front; I got goosebumps. It felt amazing. An incredible moment." – Jeremy Andrus, @TraegerGrills $COOK pic.twitter.com/sWO2Y7fDP8

— NYSE 🏛 (@NYSE) July 29, 2021
Savor this moment 🎉 Congratulations Jeremy Andrus and the @TraegerGrills (NYSE: $COOK) team on this wonderful milestone for your company! Welcome to our #NYSECommunity 🏛 #TraegerIPO pic.twitter.com/Wj5ivxQx4U

— NYSE 🏛 (@NYSE) July 29, 2021
.@TraegerGrills (NYSE: $COOK) officially opened on the New York Stock Exchange at $22 #TraegerIPO pic.twitter.com/HmeDgJkAFY

— NYSE 🏛 (@NYSE) July 29, 2021
Of course, these companies are neither the first nor the last from Utah to take their stock public. But if the pace is any indicator, we can look forward to many more heading from the Mountain West all the way to Wall Street.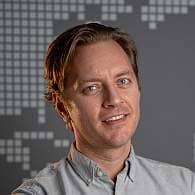 About the Author