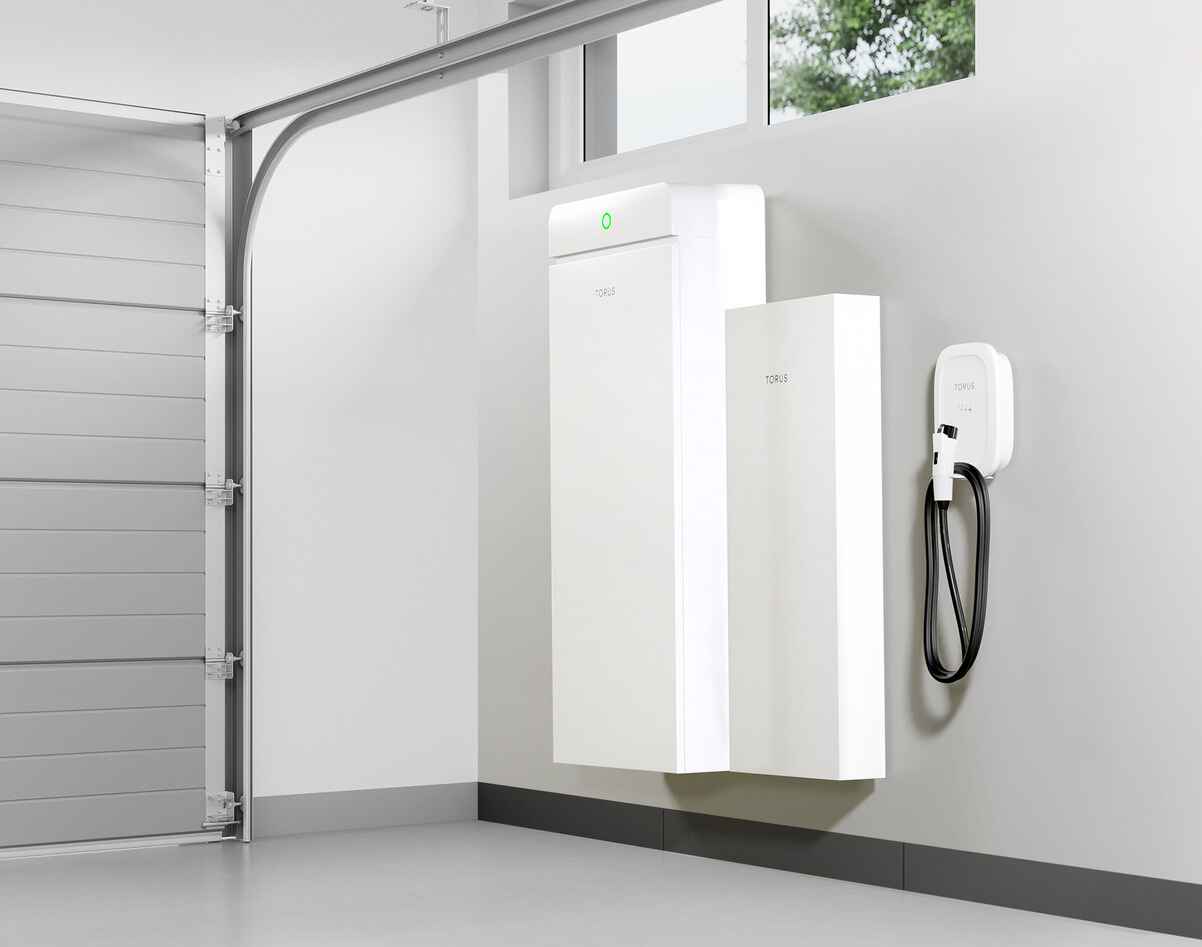 Torus Launches Torus Station
By Jenny Rollins and Mark Tullis
Lehi-based renewable energy company Torus helps people and communities take control of their energy use and storage to help save the planet and save money.
Today, the company launched Torus Station, an integrated system for homeowners to gain grid independence, maximize renewable energy sources, save money on their power bill, and significantly reduce their home's CO2 emissions.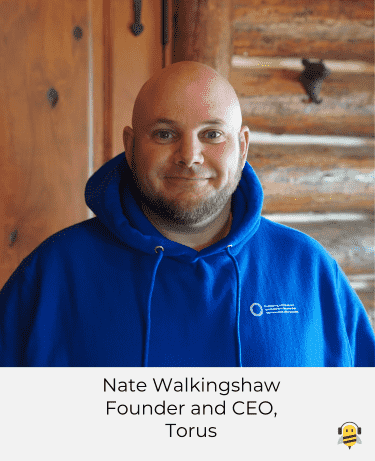 "It's a win-win for us and our beautiful planet," says co-founder, Nate Walkingshaw, "The best part is it's manufactured right here in the United States by the most wonderful folks you will ever meet."
For years, Walkingshaw (CEO) and co-founder, Gilbert Lee (CMO) have been on a mission to create a better world. Those decisions led them to Pluralsight—Walkingshaw as chief experience officer and Lee as head of content—where they focused on giving everyone access to opportunity and technology, especially marginalized communities.
When they left Pluralsight, the two held long discussions about what problem they wanted to dedicate the rest of their careers and lives to solving. Eventually, they thought the next chapter should be about making the world better for their kids by addressing climate change.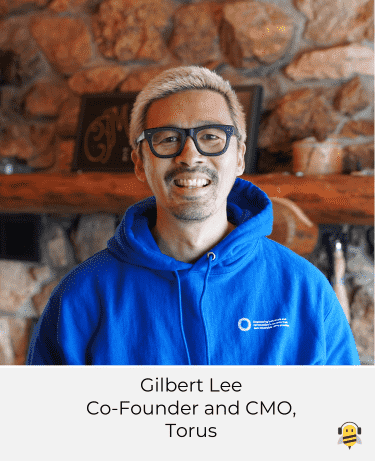 "We felt like climate change was the one problem we felt like we could apply our skills to. So we really started looking at the problem first. Then we started really seeing what are some of the things that we could do technology wise, hardware software, and we ended up where we are today," said Lee.
They looked at the current global shift from fossil fuel usage to electricity and the impact that shift is having on the grid. Then they created Torus to empower people and communities to become their own renewable utility provider.
"You're going to need everyone involved—not just us, but large scale utility and renewable energy companies that are focused on this transition. We're all going to have to get together to make the transfer to this kind of electrified future," said Walkingshaw. "We're going to have to upgrade our infrastructure to support the growth of the electrification of vehicles and other items."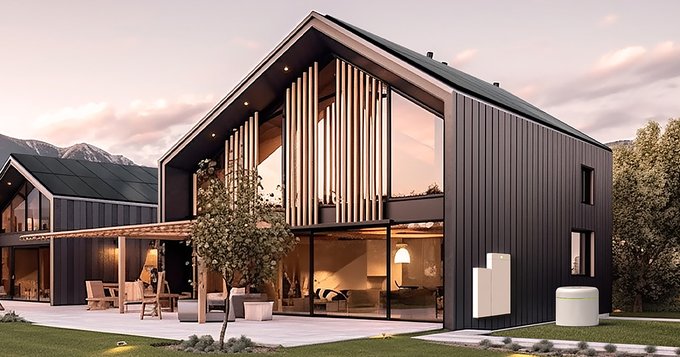 Most renewable companies make sure there's no disruption for customers by pulling the main energy from the grid and then use solar and battery power as a backup, explained Lee. But in order to use as much renewable energy as possible, the Torus founders decided to flip that and use renewable energy first and then the grid as a backup.
The Torus flywheel energy storage device is a direct competitor to chemical batteries, but with a much longer service life (25–30 years). The founders described the devices as similar to tiny power plants that store power and push it back to the grid during instability, so users don't have to worry about power shortages.
Unlike chemical batteries, flywheel devices aren't affected by weather and temperature fluctuations. During the colder months, chemical batteries aren't as efficient and sometimes need to be stored in a garage. Flywheel devices have a much wider temperature range and operate fine outside in the cold.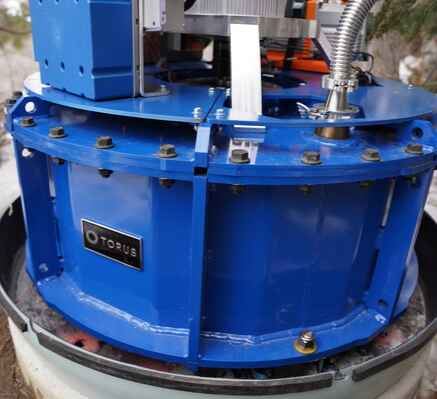 Each device is 44 inches in diameter and emits only 43 decibels, so the noise won't be distracting.
The founders noticed that current renewable energy apps don't give you what they call the "speeds and feeds" of solar power in real time.
The Torus app shows your daily decarbonization and savings every 50 milliseconds. It also has a monitoring dashboard that sends energy alerts.
The founders designed the app to be transparent, so the user can see the behind-the-scenes math behind all the data. It also educates users on how to generate, use, and store power.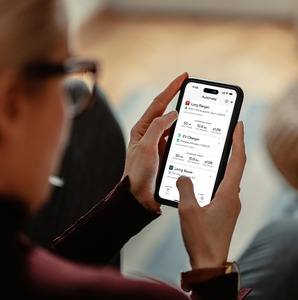 The user experience is about 60% digital and 40% in person, Walkingshaw explained. The company will send an "electron architect" to set up the Torus equipment. The subject matter expert visits your home to evaluate the dimensions, the size of the roof (for the solar panels), and the place the customer wants the storage equipment to go.
Torus team members help customers integrate the system with their local utility company so there's no disruption.
"We really try to make it a really fun kind of white glove experience," said Walkingshaw.
And so far, he added, customers have seen big changes within the first 72 hours of using the system. "A huge light bulb goes on for them, like, 'Okay, I actually need to transition to as much renewable [energy] as possible,'" added Walkingshaw.
The average Torus Station costs $35,000–55,000—including the panels, wiring, battery, and app.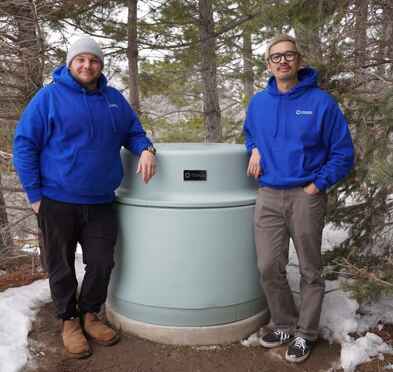 The price doesn't necessarily depend on the size of the house. Instead, it's based on the house's energy profile, including factors like the number of electrical vehicles, the efficiency and number of appliances, the number of solar panels, etc.
While the upfront cost might seem high, the system will save you money in the long run, Walkingshaw explained. The app will show how much the customer saves daily. Then they can multiply that by 365 and by 25 years to see the total savings. And those savings add up even quicker if a customer has an electric vehicle.
"Let's say you live in a home for 25 years and have about a $225–250 power bill on a monthly basis. It's going to be around 602,000 lbs of CO2. … That kind of physically frames up how much carbon we're actually putting into the air," said Walkingshaw.
The company plans to create large-scale partnerships with utilities and land developers to create virtual power plants and entire neighborhoods of renewable, electrified homes.
Torus could provide the equipment for a subdivision, and connect all the Torus stations together to create a bigger system for the entire energy system for the subdivision connected by software.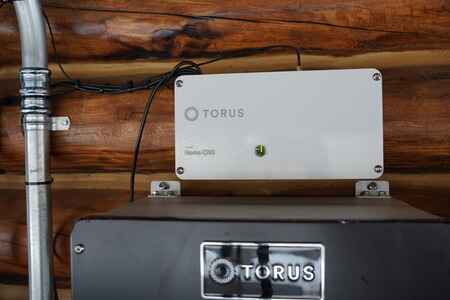 "Torus basically becomes the micro-utility for those subdivisions. And then each station generates power on a kind of wholesale rate and then sell it back to large-scale utility at retail," explained Walkingshaw.
What the founders want most is to create communities of individuals who are educated and empowered to use renewable energy as much as possible and do their part to help address climate change.
"Most of us consumers think that we individually cannot make a difference in climate change. When you make it hyperlocal for consumers, they suddenly see they can actually make a huge difference in how much CO2 they produce,'" said Walkingshaw.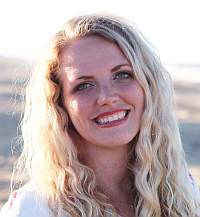 Jenny Rollins is an award-winning writer, editor, and content producer. Jenny is a senior editor for Business.org and manages her own freelance writing and editing business stories.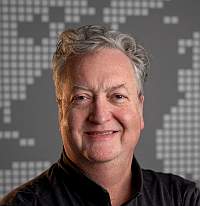 About the Author