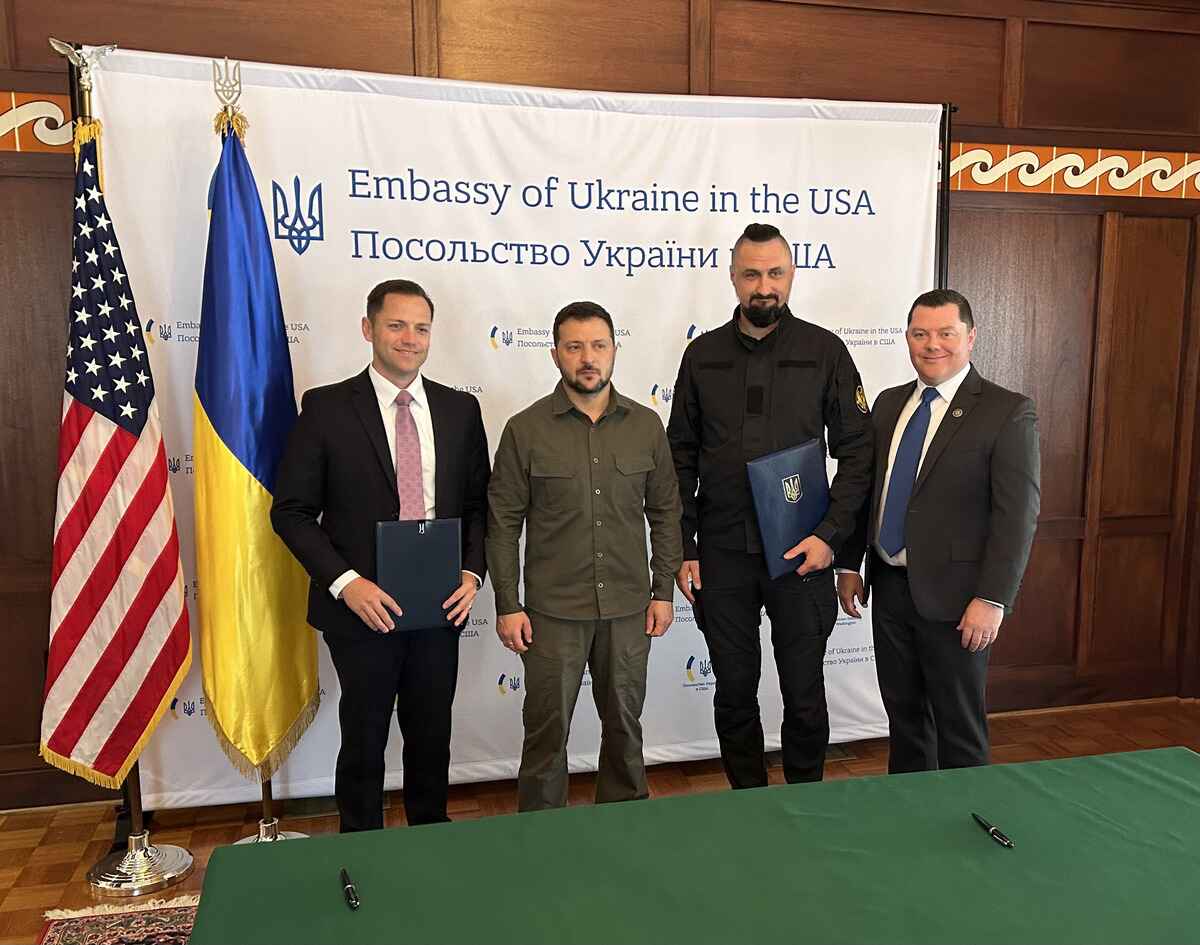 Utah Aerospace and Defense Signs Historic MOU with Ukrainian Government
Today, the Utah Aerospace and Defense Association announced the signing of a Memorandum of Understanding (MOU) with the Ministry for Strategic Industries of Ukraine. As shown below, the MOU was signed today by Aaron Starks, President and Chief Executive Officer of Utah Aerospace and Defense, and Oleksandr Kamyshin, Minister for Strategic Industries of Ukraine, at the Embassy of Ukrainian to the United States of America in Washington, D.C. It represents a significant step forward in fostering collaboration between Ukraine and Utah's aerospace, defense, and security companies.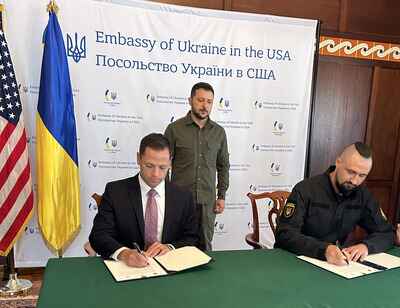 The MOU reflects a shared commitment to promoting industry growth and development in Ukraine, further strengthening the close relationship between Ukraine and Utah. The agreement creates a framework for critical industries in Ukraine and Utah-based companies to cooperate on armored vehicle manufacturing; artillery and air defense systems; aerospace equipment; autonomous systems; and more. It will open up pathways for Utah companies to explore manufacturing opportunities in Ukraine, and for the Ukrainian government and private sector to source strategic goods and services from Utah's robust industry.
The Utah Aerospace and Defense Association becomes one of only two U.S. state organizations selected for such a partnership. The other state organization with a similar MOU is Arizona Defense & Industry Coalition.
"We highly value the commitment and support that Utah has shown our country. Utah was the first state-level leadership delegation to visit Ukraine after the full-scale invasion, and we will always remember that," said Minister Kamyshin. We are excited to execute this MOU with Utah Aerospace and Defense because it will help us bring U.S. defense companies to Ukraine, expedite our victory in the war and begin rebuilding our nation. A special thank you to Aaron Starks and his team for their support and collaboration."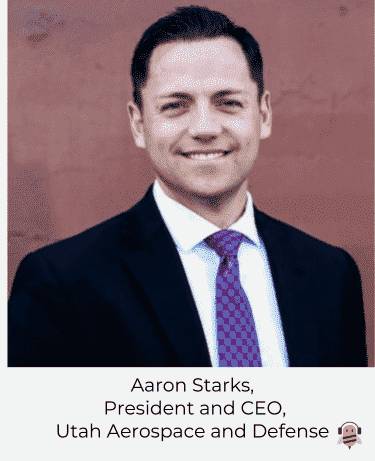 "This is a historic milestone in Utah's relationship with Ukraine and a major opportunity to leverage critical industries for a more peaceful and prosperous world," said Starks. "Our industry leaders in Utah stand with Ukrainians and we will do whatever we can to help them win the war and build a smart, robust economy."
The new partnership comes on the heels of a Utah delegation visit to Ukraine earlier this year when Starks joined Utah Senate President Stuart Adams and other leaders in Kyiv for high-level government and private-sector meetings. The delegation visit resulted in the opening of various channels for Utah companies and organizations to provide humanitarian assistance and participate in the rebuilding of Ukraine's economy.
Under this MOU, Utah Aerospace and Defense and the Ministry for Strategic Industries of Ukraine will cooperate more closely on aerospace, defense, and security initiatives, underlying the commitment of both parties to advancing critical technologies, economic growth, and national security.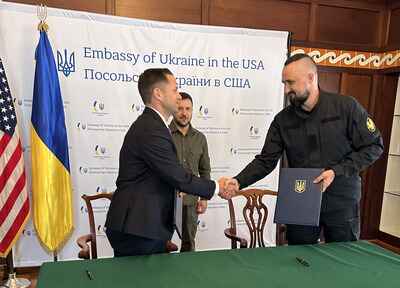 Utah Aerospace & Defense was established to solve the challenges associated with innovation, entrepreneurship, workforce development, and supply chain for companies in the intelligence, space launch, aerospace, and defense sectors of Utah's economy. UADA convenes, promotes, and advocates for aerospace and defense companies. Follow the organization on LinkedIn, X, and Instagram. Also, see its YouTube Channel.
The mission of the strategic industries of Ukraine is to formulate and implement state industrial and military-industrial policy, state policy in the field of defense procurement and the defense industry, as well as in the aircraft industry and space activities. For more information, please visit their website.
UADA is hosting or sponsoring the following upcoming events:
On October 25th, Apex Accelerator will be hosting its symposium on government contracting. Strongly supported by the Department of Defense, this premier event aims to foster collaboration, drive innovation, and create a win-win scenario for government agencies, prime contractors, and small businesses. Utah Aerospace and Defense CEO Aaron Starks will be speaking.

On September 27th, IsoTalent and Utah Aerospace and Defense will be co-hosting a webinar on how to attract and retain talent in the critical industries of aerospace, defense, and cyber security. To join the discussion with IsoTalent's experts, register here.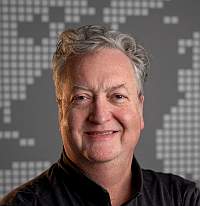 About the Author