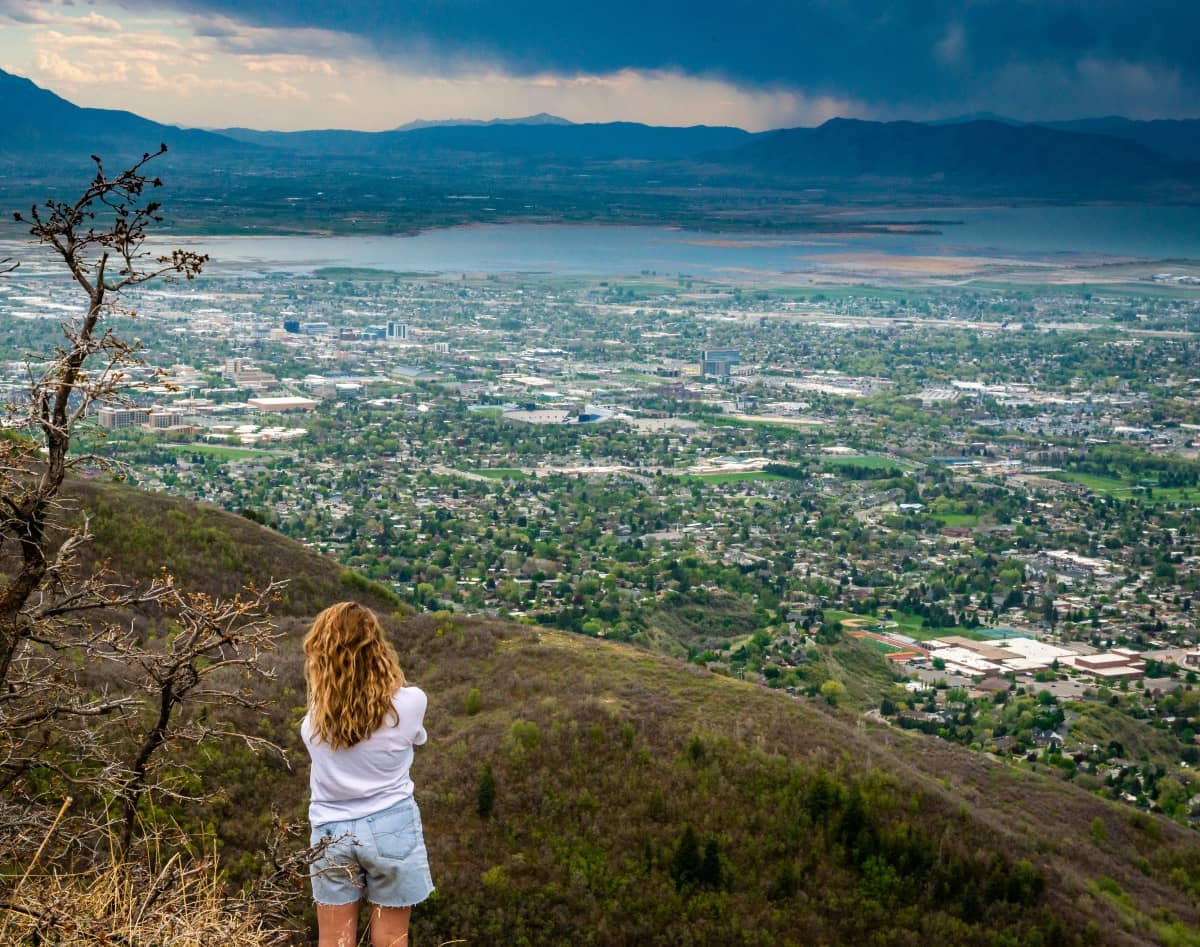 Utah Dominates "Best Performing Cities" List
The Milken Institute released its 2022 rankings of "Best Performing Cities: Charting Economic Resilience and Opportunity". Utah cities dominate the rankings for both Large Cities (more than 250,000 residents) and Small Cities (more than 60,000, fewer than 250,000 residents). The Santa Monica-based think tank ranked cities across the nation by aggregating factors like job growth, wages, and high tech growth.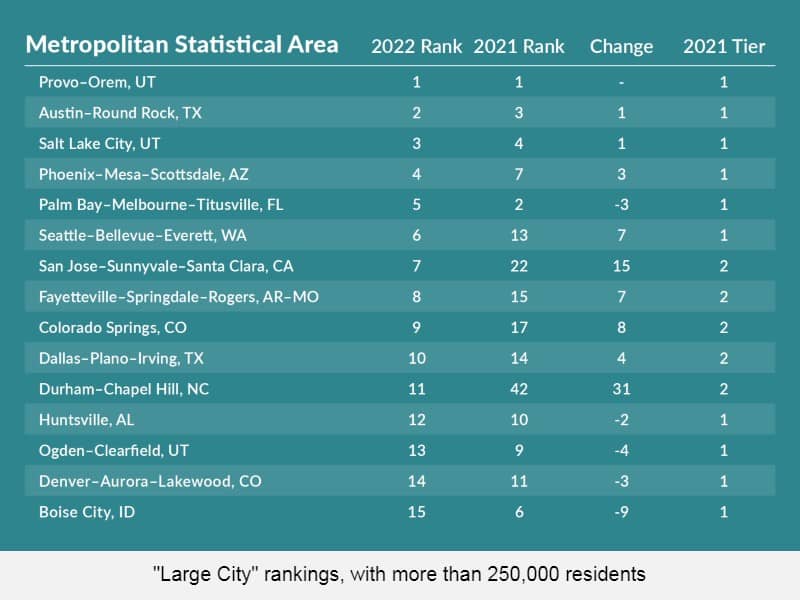 Provo-Orem took the top spot for the second year running and continued a strong trend ranking nationally for the past decade. Salt Lake City improved by one place, from 4th to 3rd, since last year. The Ogden Clearfield area, which last year broke into the top ten at 9th place, has now dropped four spots, coming in 13th, but maintaining steady improvement over the past ten years.
For Small Cities, Logan ranks 1st, rising above last year's 2nd place ranking (and 3rd the year before). St. George ranks 2nd this year, continuing a strong trend to the top over the past decade.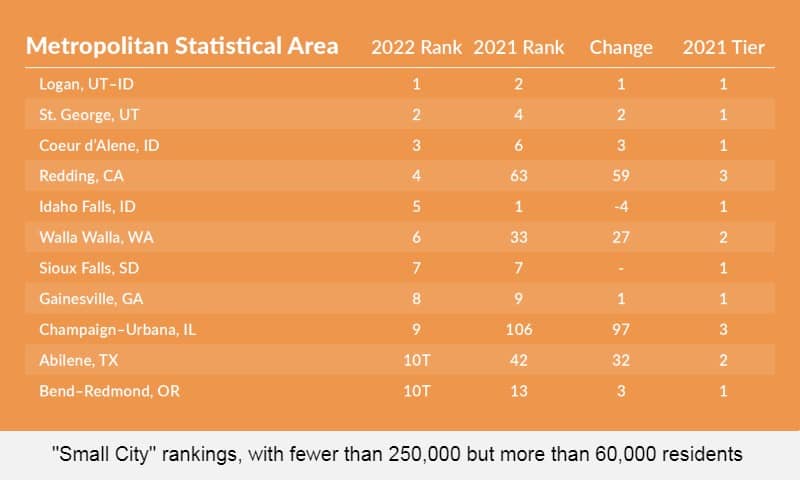 From the Executive Summary, "The core components of the index, included every year, are job creation, wage growth, and output growth, especially in high-tech sectors. In 2021, for the first time, the index also included measures of broadband access and housing affordability. In 2022, we again included broadband access and housing affordability (albeit from different sources) because access to economic opportunity remains an essential consideration in evaluating economic performance—more so than ever amid evidence of growing inequality during the pandemic."
While Utah ranked extremely well, the report did note a decrease in housing affordability statewide, impacting both large and small cities.

"[Provo-Orem] ranked much lower for housing affordability, at No. 162, which could be a potential source of concern if higher wages end up pricing lower-income residents out of the community… like other high-ranking Utah metros in the 2022 version of the BPC index, Logan ranked much lower in housing affordability, at No. 178."
The report also notes the trend of coastal tech-hubs ceding ground to inland metro areas.
"This year's index continues a trend noted in last year's edition: a shift in high-tech jobs away from the largest coastal cities toward comparatively affordable inland cities with thriving local economies. That said, this year's index also saw a rebound of some of the traditional tech hubs, notably San Jose and Durham–Chapel Hill, which emphasizes the comparative resilience of high-tech industries in the face of the pandemic.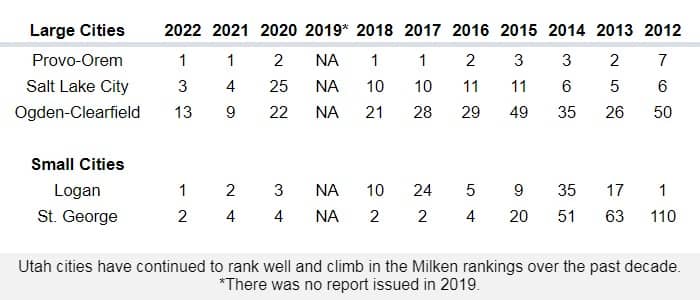 While many of the nation's traditional high-tech hubs still provide economic opportunities, they are no longer the only centers that create high-paying jobs, marking a shift toward spreading this type of economic success across more of the country."
TechBuzz compiled the results from the past ten years of Milken rankings. No other Utah cities were present on the list, which ranks the top 200 U.S. cities for each category.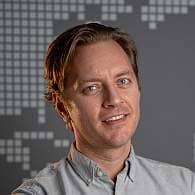 About the Author