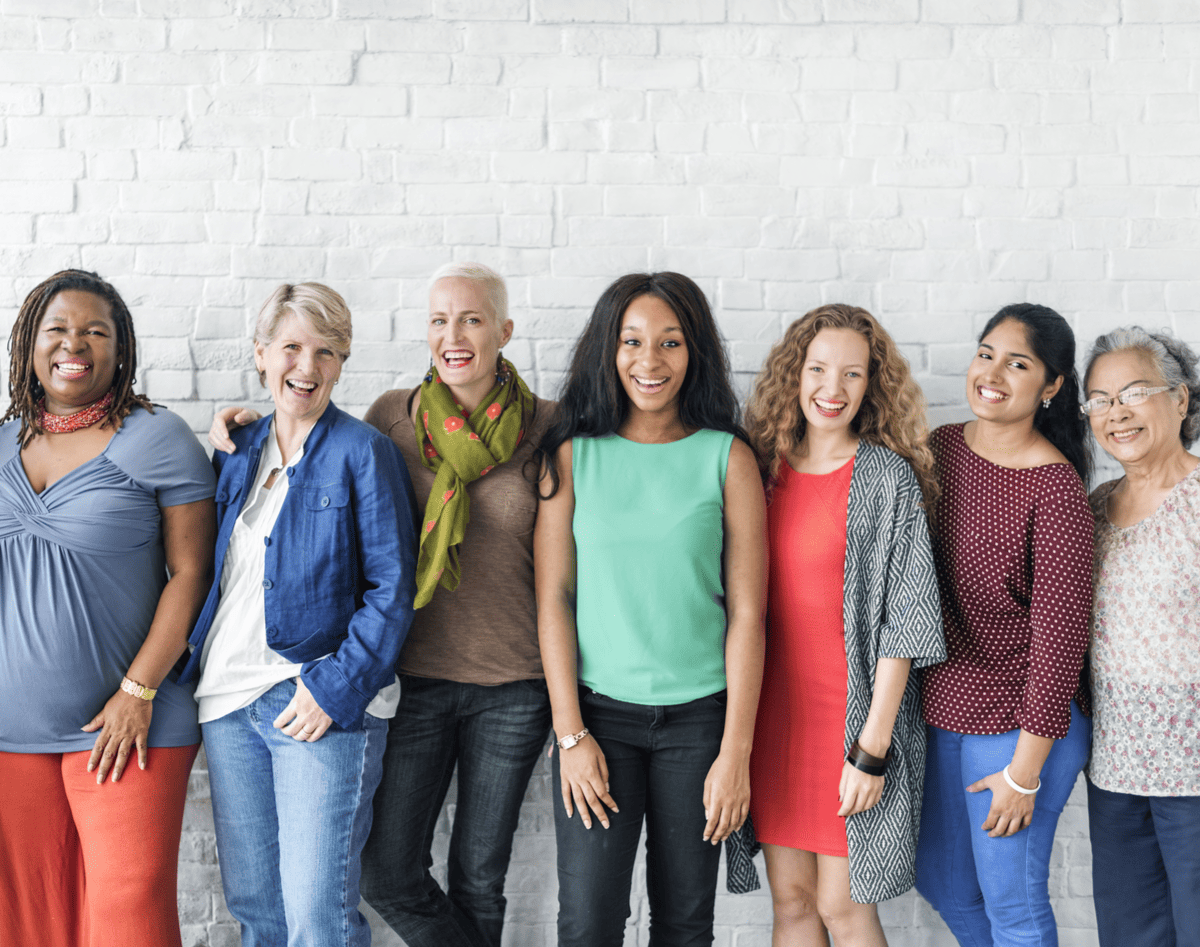 Utah's 40 Over 40 Recognizes Women Who have Impacted the Utah Community
Various publications and organizations constantly come out with catchy lists like "Twenty People to Watch in their 20s", "Thirty in Their 30s," and "40 Under 40." Yet, Robyn Cohen, co-founder of Utah 40 Over 40 and W Collective, noticed that these lists left out a large portion of the population–women over 40. In fact, 1 in 4 Americans (25%) is a woman over 40, that's 83 million people.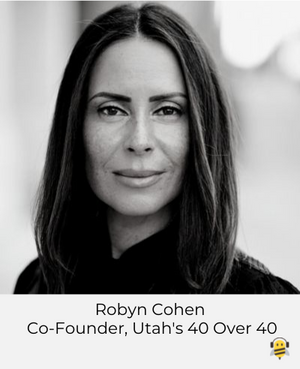 "I think there's an incessant focus on the youth, almost at the expense of what more seasoned, experienced people are doing, and particularly women," explains Cohen. " When you whittle it down, the average age of a female CEO is 48 and the average age of a female founder is 42. When you look at the statistics of what success looks like, success seems to come in your older years."
Cohen Co-Founded Utah 40 Over 40 in March of 2022 with Diane Acevedo and Julia Deaver to recognize women in their 40s and above who are making an impact in the Utah community. All three co-founders are women over 40 who represent a range of experience and industries. As founder of W Collective and Girls on it, and as a former executive director for Girls in Tech, Cohen has been in the Diversity, Equality, and Inclusion (DEI) space since 2008.
Cohen met Deaver at a networking event three years ago and became fast friends. Deaver is an Experience Designer and Marketer and has worked in both the tech and design spaces.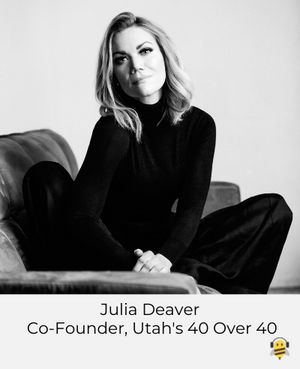 "As a woman over 40, representation for the incredible journey that women take in their later years is undeniable some of their absolute best," explains Deaver, when talking about the importance of the Utah 40 Over 40. "My life began again at 42. Divorce, new business, new life, new challenges, for some of us it's a time for rebirth and reinvention of self that should be celebrated. We should celebrate each stage of our lives as a new divine opportunity to create change, create inspiration, and shift in ways we've always dreamed."
Deaver met Acevedo five years ago. Acevedo is SVP of Operations & CX at Gabb Wireless and was recently nominated as a WIN100 entrepreneur and featured in the video below.
Acevedo recalls how being a co-founder of Utah's 40 Over 40 impacted her saying, "As a Puerto Rican, second-language speaker, and single-mother of four, I was a first-generation, non-traditional student. I returned to school to finish the last three years of my undergrad once my children were in school. Immediately following graduation, I earned an MBA when I was 36 years old. In 2021, because of the opportunities I pursued, I was honored to be named one of Utah's 40 Under 40 by Utah Business Magazine. As flattered as I was, wondered, 'What does this mean for my career at this point? How would I continue to contribute professionally in ways that honored this award and make an impact in my community?' Now I'm 40, and I can tell you that my career is just starting to peak, and that this decade will be where I excel. Women over 40 have such rich experience and perspective to offer and we are the movers, shakers, and anchors of these thriving organizations."
The organization's mission statement and hashtag is representation matters, which reflects the criteria for the inaugural list of Utah's 40 Over 40. The three pillars the committee looked at when choosing the list of women was age, industry, and race. The 40 Over 40 committee members reflect the criteria, with members of multiple races, backgrounds, and religious beliefs, a group that was "a lovely representation of who we are in Utah," says Cohen.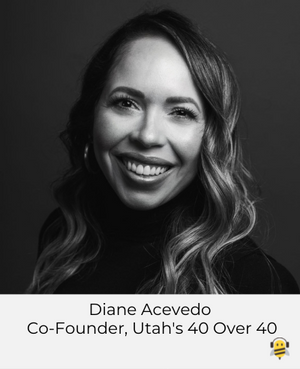 The committee focused on age, industry, and race, because the team saw these as important criteria to open up what representation meant.
"We wanted to make sure that when our hashtag says 'representation matters,' we wanted that to weave through everything," says Cohen. "If we're really going to create proper DEI programs and initiatives, we have to take in all factors. It's people of color, age, thought, experience, skill, et cetera."
"We celebrate the underrepresented," adds Deaver. "We celebrate the individual that you may have never heard of. We celebrate diversity. We celebrate those making a difference in the world. We celebrate all women as all women deserve to be celebrated."
The list received almost 200 nominations, a list that the committee plans to keep and refer back to as they plan for future years. The final list of Utah's 40 Over 40 honorees was finalized at the beginning of May and published yesterday, see below.
The honorees will enjoy two events, the first event will be on June 17, 2022, at the CHG Healthcare's headquarters. This event, exclusively for honorees, will celebrate their nomination and give the honorees time to meet each other and network.
The next event will be a Luncheon Gala on September 9, 2022, at the Grand America. This event will be catered to the honorees and sponsors. The organization hopes to have Erin Mendenhall as the Keynote speaker with Mary Beckerle, the Jon M. Huntsman Presidential Endowed Chair and CEO of the Huntsman Cancer Institute, also speaking.
Beckerle represents the Huntsman Cancer Foundation, who is the benefiting sponsor of the event. Cohen explained that they chose the Huntsman Cancer Foundation because over 80% of cancer diagnosis are people over 40 and as the Institute plans to launch the Kathryn F. Kirk Center for Comprehensive Cancer Care and Women's Cancers, both organizations have similar audiences and align well.
For its first year, Utah 40 Over 40 received a lot of support from the Utah community through sponsorships. Sponsors include Sumo Communications, DataBank, SheSuite, ClearLink, Nexus IT, Clearlink, and EddyHR, to name a few. In-kind sponsor swag bags for the honorees include, Cotopaxi, Mixhers, and Pura. Lastly, Slug Magazine is the event's media sponsor.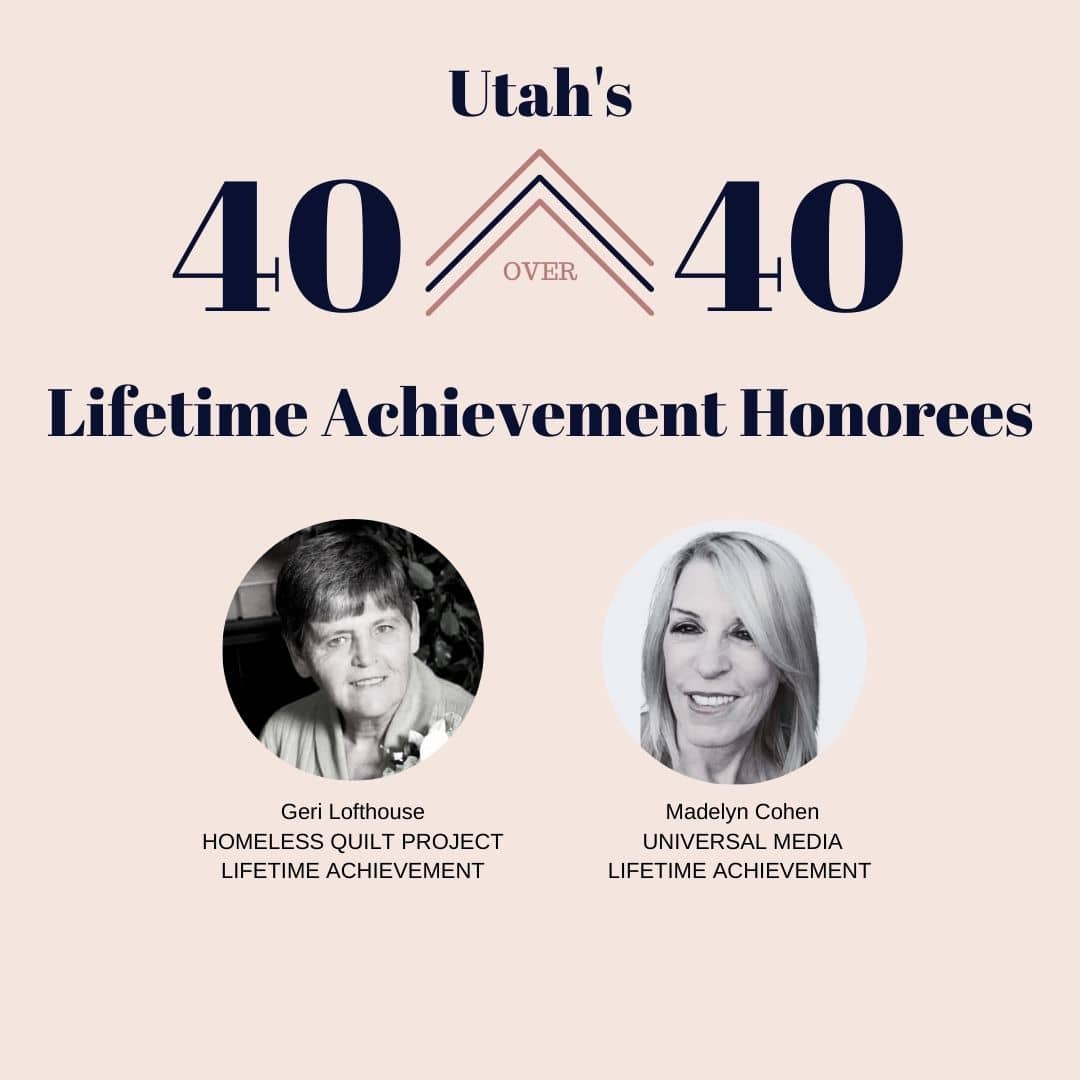 The founders see the Utah 40 Over 40 list as a starting point for the nonprofit organization. Cohen hopes to add more events in the future and start a podcast where the honorees can be interviewed. The team is also looking into other needed initiatives. Next year, they hope to expand their events so more of the public can attend and support the honorees.
"Utah's 40 Women Over 40 will lead initiatives that advance equitable change through visibility and awareness to ensure access, opportunity, and upward mobility for all of Utah's most underserved women in their 40's, 50's, 60's and beyond," explains Acevedo. "It will remove the barriers to reentering the workforce at an older age, to achieve equal pay, and demand diversity in the workplace, most importantly in higher leadership positions. Each resolution has action items that directly improve the material conditions of these women across the state of Utah by removing obstacles, providing meaningful resources, and bringing awareness that will inspire current stakeholders to make changes."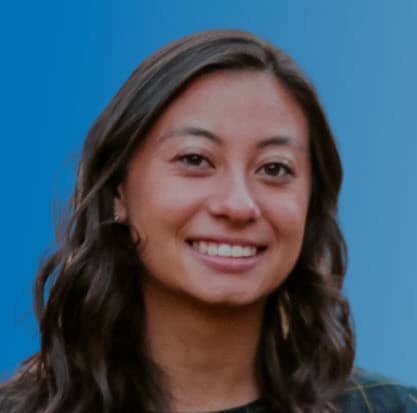 About the Author