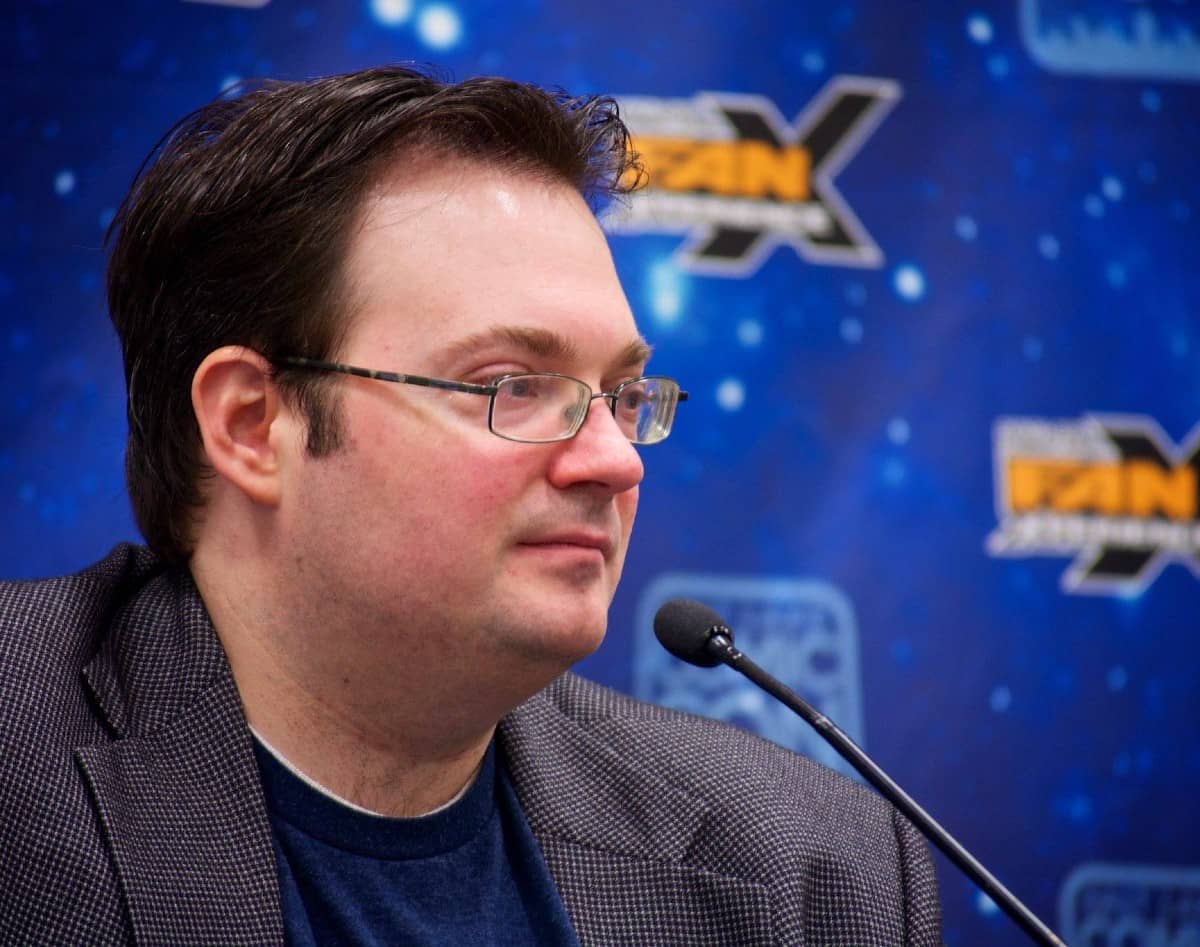 Utah Author Shatters Kickstarter Record
The release of fantasy novels isn't the usual fare for TechBuzz News. But when a Utah author uses Kickstarter to pre-sell nearly $30 million of books, the highest any project the premier crowdfunding platform has ever raised, we'll make an exception.

In Utah startup land, we'd usually call that a healthy Series B round. For Sanderson, it's just the next high-watermark in a career that seems to reach new highs on a regular basis.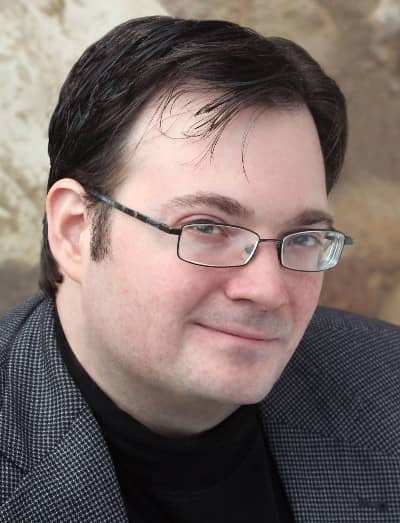 For fans of the fantasy fiction genre, Brandon Sanderson is a living legend. Sanderson ranks among the most successful and well-known of any living fantasy author, surpassed only by those rare writers to transcend the genre (think J.K. Rowling). He was hand-chosen by the widow of fantasy author Robert Jordan to complete The Wheel of Time series, a sprawling epic spanning 14 books. The Wheel of Time has sold over 90 million copies worldwide since the first volume was published in 1990, won the highest awards in the genre, and is now adapted for the screen as a major Amazon Prime Video series. Sanderson has also published a dozen novels set in the Cosmere fictional universe, many of them best-sellers, along with standalone novels, novellas, graphic novels, and more. He's also a long-time Utah Valley resident and adjunct professor at BYU.
Sanderson isn't new to Kickstarter, but his most recent campaign quickly smashed all records for the premier crowdfunding platform. Launched at the beginning of March, now with two weeks remaining, Sanderson's project currently sits at $29,617,224, a number that continues to climb in real-time. The previous record-holder Pebble Smartwatch set its record of $20.3 million in December 2016. Many may have seen Kickstarter as a platform past its prime, but Sanderson's project proves there is plenty of life left in conventional crowdfunding.
Among many impressive qualities, Sanderson is known for being prolific, and that has never been more evident than with the reveal of this project. During the pandemic, Sanderson secretly penned four full-length novels. The effort was unknown to everyone except his wife and business manager, Emily Bushman. With this Kickstarter, fans can have a new novel delivered to them each quarter of 2023.
We talked with Sanderson about his campaign, the business of publishing, the strength of his Utah fanbase, and what other secrets he has up his wizard's sleeve.
TechBuzz: First, kudos on the campaign!
Sanderson: Thanks!
TechBuzz: You ran a Kickstarter last Fall for the 10 year anniversary of The Stormlight Archive. You shattered the $250K goal, raising $6.7M. How much experience had you had with Kickstarter before that? Did that hint to you that this campaign could reach the success it has? Did you at all anticipate this level of support before launching the project?
Sanderson: I certainly didn't anticipate this level of success! To be honest, my team and I weren't certain what would happen. We were mostly convinced this Kickstarter would be the smaller of the two. I knew the potential to go larger was there, as I have a lot of readers, but I didn't think I'd be able to get them to come over to Kickstarter. I've been proven VERY wrong on that count!
TechBuzz: Between payment processors and Kickstarter's fees, roughly 9% of the money raised gets skimmed off the top. You already have a huge and loyal audience. Why use Kickstarter?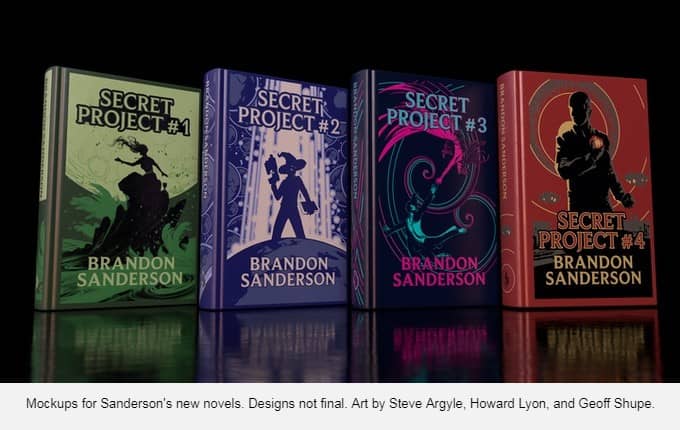 Sanderson: A couple of reasons.
First, this lets me do some things for my fans I've never been able to do through traditional publishing. First was bundle ebooks and hardcovers. I think people who buy an expensive hardcover should get an ebook as well. Second, it puts my team in a position to practice fulfillment on a larger scale than we've done before.
In 2010, Amazon (because of contract disputes with my publisher) decided to stop selling my books for a month. Because they're around 85% of the market, this was alarming to me. It showed me my entire career was in someone else's hands. I wanted to get my team some practice sending out books on a large-scale campaign, to prove to ourselves we could do it, just in case something like that month with Amazon happened again.
I don't intend to leave my New York Publishers altogether. This is just about exploring options. I still like what my publishers are doing, and want to keep the majority of my books through them—and therefore through local booksellers as well. Barnes and Noble (particularly the one in Orem) has been very good to me, and I love supporting them.
Consider this Kickstarter about me making sure I have options, more than about me making a big statement.
TechBuzz: Has this campaign introduced your work to new potential fans? Should they start with these new books, or specific titles from your past published work?
Sanderson: Yes, it has! And it's a great place to start on my work, as the books in this Kickstarter are all stand-alone novels, requiring no prior knowledge of any series.
If people want to start elsewhere on something published I suggest Mistborn (a story about a gang of thieves who decide to rob the dark lord of their fantasy world) or Skyward (a YA novel about a young woman who discovers a broken down space ship, and decides to repair it and join the space force of her planet.)
TechBuzz: You released a video called "Time to Come Clean". Which launched first, that video or the Kickstarter? What inspired you to make that video?
I love a good twist or surprise, and so I wanted to do something a little extra for my fans. Tease them a little, but also lead them on a bit of a story. I pretended I had something depressing or daunting to tell them, then revealed that I'd actually written some extra novels for them. It's fun, perhaps too fun, to give them a good-natured rile now and then. To keep them on their toes.

TechBuzz: These books were secret for almost two years. Did that secret almost slip at any point?
Sanderson: It didn't! Mostly because the only two people that knew about them were me and my wife. I'm pretty good at keeping secrets until I can make a dramatic reveal, so I managed to keep from telling anyone until we started forward with publishing them.
TechBuzz: Some of your new writing takes place in entirely new fictional worlds. How recognizable are these new novels as "Brandon Sanderson" novels?
Sanderson: I'm trying something new with each of these novels. They are interesting (I hope) evolutions of my style. They should all have my hallmarks—engaging characters, unique settings. And so they will be recognizable. But each is also doing something different with voice or narrative. So a little of both!
TechBuzz: Your success obviously reaches far beyond Utah. How big is your following here in state, and how much do you engage with the local fanbase?
Sanderson: I try to engage with them a lot. Utah has a disproportionate number of readers and writers for its population; this is something New York Publishing always finds fascinating. So a lot of books sell here, no matter which author you're talking about—but I have a larger even than normal fanbase here. So it gives me quite the strong springboard. Most of my outreach here to my fans involves going to cons like FanX and teaching my class at BYU.
TechBuzz: Are you still teaching? What does teaching do for you?
Sanderson: I am! One class a year. The least professing one can do and still call oneself a professor, I should think. I do it primarily as a way to give back. I took some really great classes when I was at BYU, and wanted to make sure that the tradition of a fantasy and science fiction-themed creative writing class continued into the future.
TechBuzz: What's the split for you on the "business" of publishing, marketing, and selling books, versus the obvious work of imagining and writing?
Sanderson: I normally try to keep the business all down to one day a week, and write the other four. That's a pretty important division to me. But for this month, I've been doing extra work on the business side.
TechBuzz: Are you planning any more big "secrets" on the horizon? Anything you could share or hint?
Sanderson: Well, there's always another secret. But I don't have any more books I haven't told anyone about. The secrets and reveals coming will have to be between the covers of the books, for now, rather than in real life.
Learn more about Sanderson at his website and various social pages, and back his record-breaking Kickstarter while there's still time.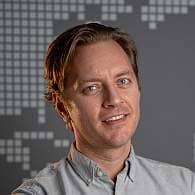 About the Author