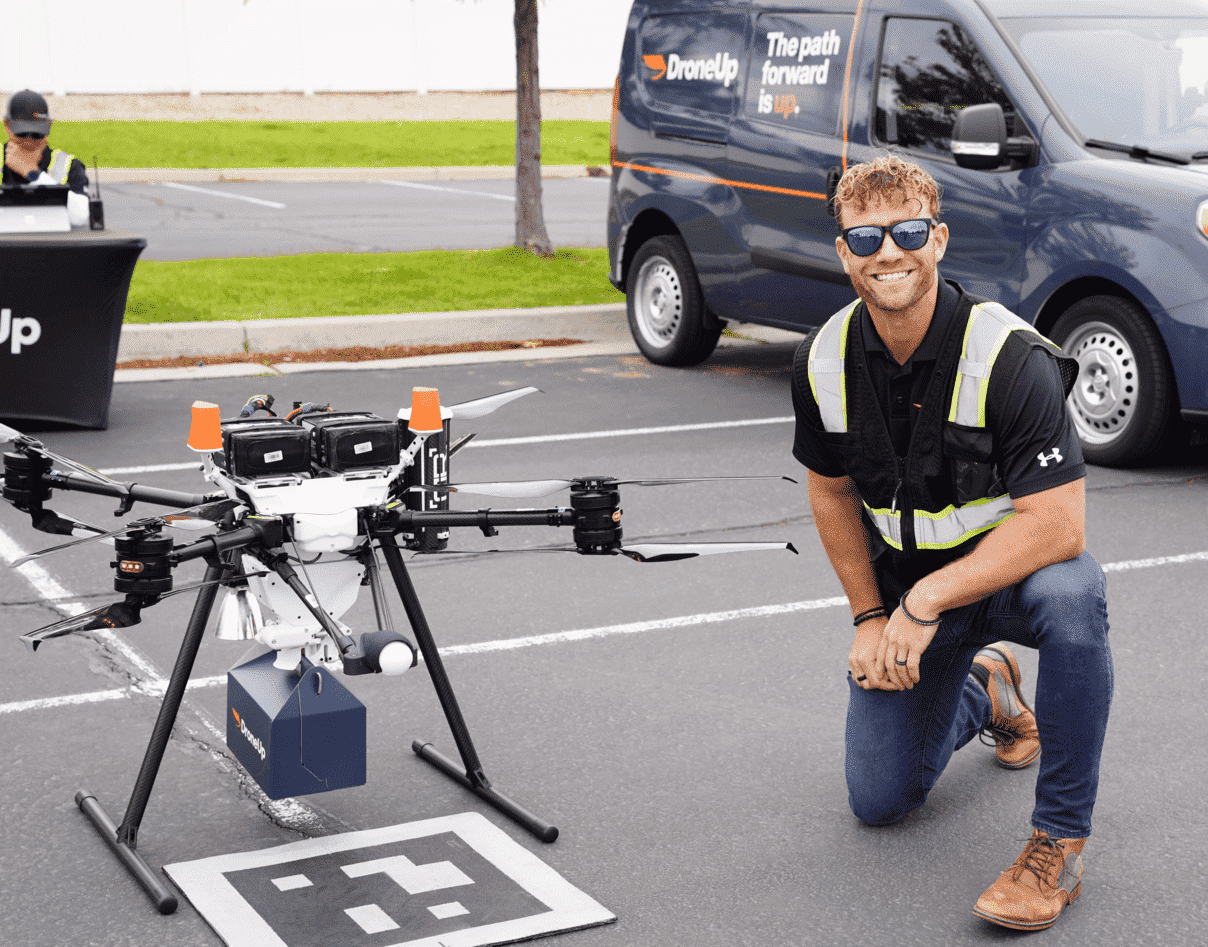 Utah Welcomes Advanced Air Mobility Companies: DroneUp, Zipline, and More to Come
Utah is becoming a welcome market and regulatory environment for advanced air mobility companies. Air mobility and logistics companies utilizing advanced drone technology have been attracted to Utah to set up partnerships with healthcare, wellness and consumer companies that are a part of the Utah business landscape. Zipline of Simi Valley, California has partnered with IHC and recently GNC. DroneUp of Virginia Beach has partnered with two Utah Walmart locations. These cutting-edge logistics companies are both expanding their operations in Utah and providing Utah consumers with medications, food, and needed (or just wanted) items via sophisticated delivery drones.
State officials roll out the red carpet for such innovative uses of air mobility technology. They are working closely with with industry leaders, their counterparts in departments of transportation in other states that have embraced these concepts, and with the FAA to formulate sensible and workable regulations and rules to ensure both safety and a continued innovation of this ground-breaking delivery method.
Matthew Maass, Director of the Aeronautics Division at the Utah Department of Transportation, has been developing a careful balance of business-friendly rules and regulations and sensible rules for optimal public safety and responsible oversight. Maass oversees the development of the drone regulatory environment. He is also heading up multiple studies pertaining to the advancement of air mobility that are called for by recent legislation, specifically Senate Bill 161, or the Advanced Air Mobility Revisions bill that was signed into law last March.
One study directed by SB 161 examines existing infrastructure in Utah such as parking garages, UTA and TRAX stations, and potential adjacent property acquisitions suitable for vertiport locations such as those that might be facilitated by Salt Lake City-based aerodrome automation systems company, Altaport, as covered by TechBuzz and other companies in this sector driving new innovations.
Another SB 161 study involves transportation management systems and how UDOT Aeronautics Division will implement them to ensure that private sector drone-based logistics companies are communicating with each other to maintain safe and efficient drone delivery practices and, importantly, to ensure public safety and support of this new delivery method.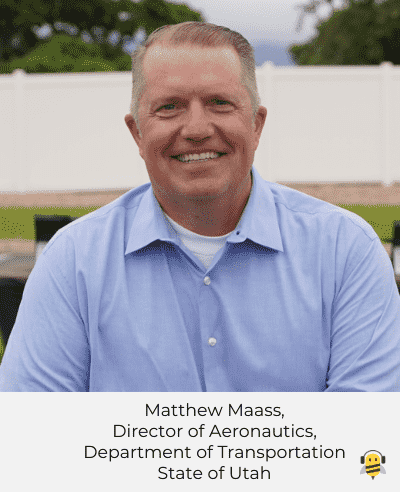 Our oversight will help drone package delivery companies coordinate, do their flight planning, and help monitor what is going on in this 400 ft and below airspace," said Maass.
"At the same time, we're trying to stay in step with the FAA. They're planning to publish regulations and policies affecting drone delivery systems. We just want to make sure that we're right there with them so that we can implement quickly whatever the regulations and policies are."
Making sure drone delivery companies communicate with each other is critical, says Paul Damron, Urban/Advanced Air Mobility and Asset Manager at the Utah State Division of Aeronautics.
"We hear from drone industry leaders that they love Utah because the operators are actively working with legislators to advance the innovative nature of this technology," said Damron. "On one hand there are the companies in the private sector developing and innovating their own processes to advance the technology. And on the other hand there are legislation and regulations needed to help the industry communicate for efficiency and safety reasons, without stifling innovation. We want these companies to come in and operate in the state."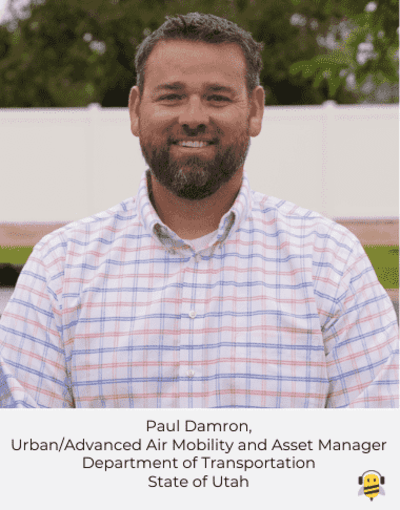 Maass and Damron welcome drone companies that want to come to Utah, "We just want to make sure that technologically the drones from different companies can communicate with each other," said Damron.
Current FAA regulations do not require drones to have built-in situational awareness systems that airplanes typically use such as ADS-B. However, the FAA does require a human to monitor the entire flight of each drone.
Damron explained, "Each drone company has developed its own internal system for their drones to talk their own software. There are several commercial drone operators like real estate companies, professional videographers–your neighbor– they're all operating their drones between ground level and 400 feet. The FAA is developing regulations on drone technology to detect and avoid each other in order to prevent mid-air collisions. At this point we're still waiting on the FAA."
Two private drone-delivery logistics companies operate in Utah: DroneUp and Zipline. Both companies utilize different types of drones that deliver small packages to consumers within specific areas. And both companies have developed software allowing them to communicate with each other in order to maintain safety and to avoid mishaps.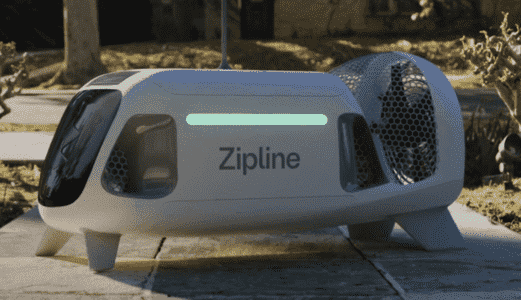 Founded in 2014 in Simi Valley, California and operating on three continents, Zipline is a seasoned logistics company operating speedy, fixed-wing drones using parachute-assisted deliveries, or with its Platform 2 (P2) drones, a retractible tether that lowers a precision droid that gently places the ordered package on a front porch or patio table while the drone is hovering, nearly silently, overhead. Through a partnership with Intermountain Healthcare, Zipline serves IHC customers in South Jordan and will soon expand to cover the entire Salt Lake Valley. The company recently announced a partnership with GNC in Salt Lake City to deliver GNC products. Zipline drones have a service range between 15 and 50 miles, depending on the type of drone, and can deliver packages under 4 lbs via a parachute or, on the P2 model, a retractable droid (pictured) that is attached to a tether, allowing even greater precision for the delivery of packages up to 6 lbs.
Taking a different approach, DroneUp, headquarted in Virginia Beach, Virginia, and now with a new presence in Utah, uses helicopter-type drones that takes off and lands vertically. The company's enterprise division offers drone services such as infrastructure inspections (bridges, buildings, overpasses, etc.) to companies and agencies, which are especially critical after a natural disaster such as a hurricane or tornado.
DroneUp also has a delivery side of the business which was on display this week at the 2nd Annual Aeronautics Conference in Layton, Utah, an event fostering public- and private-sector collaboration with the goal of keeping Utah at the forefront of pioneering transportation technologies.
At the conference TechBuzz met with state leaders, aeronautics innovators and other thought-leaders in the rapidly evolving Advanced Air Mobility industry.
TechBuzz observed a simulated package delivery from DroneUp which has created an advanced delivery drone with a panning camera, a spotlight, and a last-resort parachute that can be deployed in case of an emergency loss of power or other malfunction. Its method of delivery involveds a winch and 120+ foot cable that lowers a small package with precision while it hovers unwaveringly, but quite audibly, about 80 feet in the air. In our case a curious crowd watched the drone appear in the sky, lower a small box with precision, release it, and then buzz away to the delight and cheers of the audience. In coming months and years drone deliveries will become more commonplace with delivery times steadily getting shorter and drone technology becoming increasingly sophisticated while at the same time less noticeable.
For delivery services, DroneUp, founded in 2016, has partnered with Walmart. It has 34 hubs across the US. Two of them are in Utah.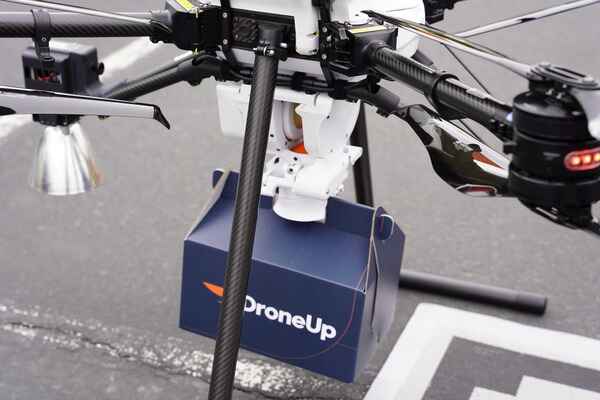 Since December 2022, the company has been providing drone deliveries to consumers from the parking lots of the Walmart Super Center in Lindon and the Walmart Neighborhood Market in Herriman. Two drones are attached to each store. Each store currently sends about 20 deliveries each day. The service range of DroneUp's drones is about 1.5 miles. The helicopter-style drones fly about 26 miles per hour. Up to 20,000 items at the Walmart Super Center in Lindon can be shipped (for a $3.99 shipping fee), so long as the combined items weigh under 10 lbs and can fit within a box approximately the size of a shoebox. The Herriman Walmart has 6,000 eligible items. Rotisserie chicken is one of the most popular delivery items, says the Utah DroneUp team. Baby formula, loaves of bread and even containers of ice cream are also popular items. "We don't need an insulated box. Our flight time is 3 or 4 minutes. We go straight to the customer's house. No stop signs. No stop lights. We get the deliveries to the door within 20-30 minutes 100% of the time," said Matt DeSmit, of the DroneUp team, pictured below, center.
In order for DroneUp to operate in Lindon and Herriman it just had to apply for a business license in those cities, a relatively painless process. "The city makes sure that it fits into an existing ordinance and business category that they have. And then they issue the license, said Steve Melander, DroneUp's Hub Leader in Herriman.
While it is proving the concept of drone delivery, DroneUp currently sends a "VO" (Visual Observer) to each delivery site. In addition to providing a safety net for the flight crew, VO's also perform an ambassadorial and marketing role with neighbors who often come out of their homes to watch the spectacle of the whirring drone hovering at about 80 feet lowering a little box down onto the front lawn of the package recipient.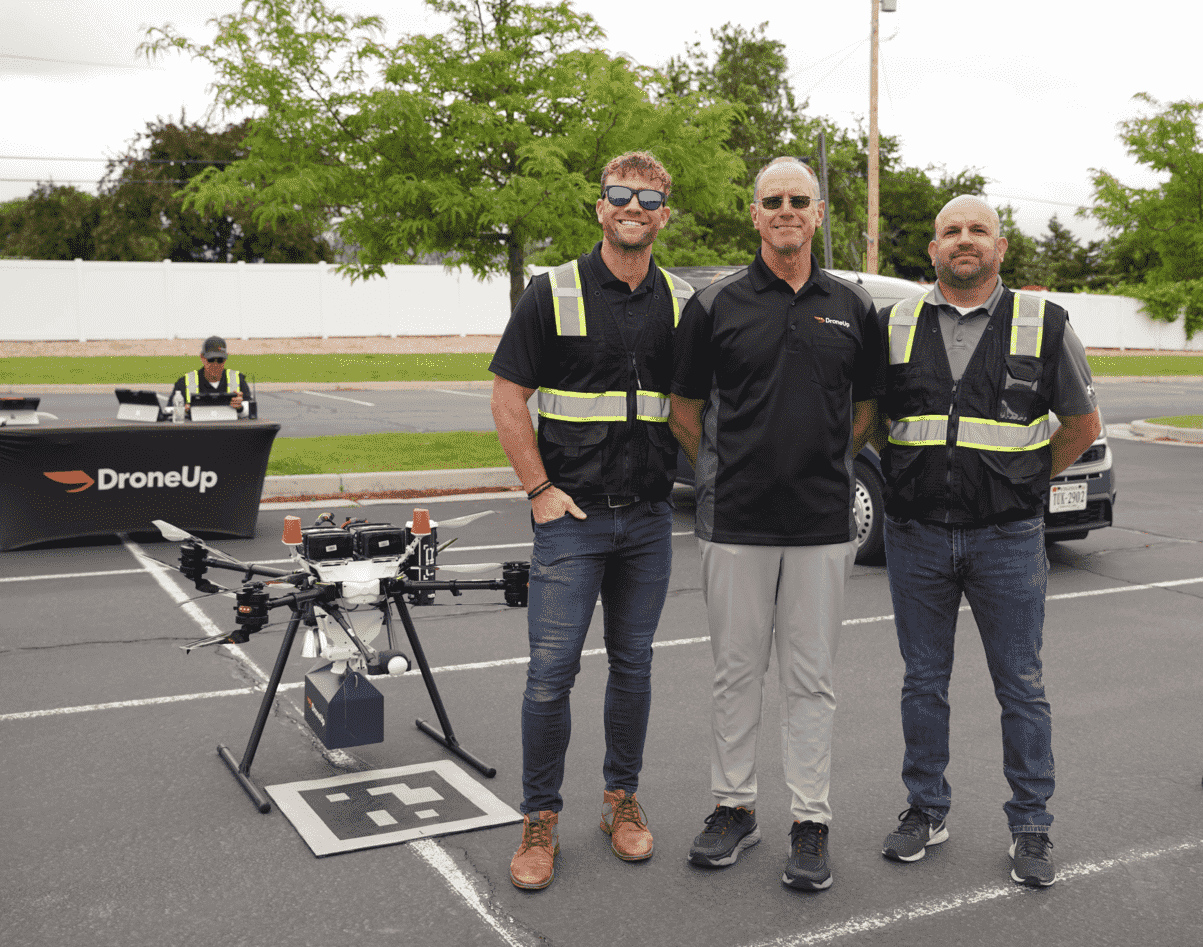 "The VO is the eyes and ears of the flight crew, scanning the sky for airborne hazards. He's the person that makes sure the delivery area is safe. He's also there for marketing. Drone delivery is still so new that the VO gives us an opportunity to get on site and talk with neighbors. Often it is neighbors who have not placed the order that come out first saying, 'Hey, what are you guys doing? Well, we're doing a delivery here and they have questions about it. That may not have been the one that actually ordered it which happens quite often. And so we get to have the interaction with not just that one customer but with multiple customers sometimes," said Melander.
To access drone-delivered products from Walmart customers can visit DroneUp.com to see if they are in the current delivery area. The company plans to be integrated into the Walmart.com website by the end of the year. It plans to add more Walmart locations in the coming months as it optimizes and refines its drone-delivery practices.
Maass looks forward to the future of advanced air mobility in Utah and says Utah will continue to be a welcoming place for air mobility companies.
"We're investing money wisely in the state, and I think companies are attracted to Utah because they see that we're moving forward smartly. And we get great support from our state legislature. We also see the benefit of working with other state departments of transportation on best practices so that if a company comes to Utah and sees Utah's set of rules and regulations that are working well, they will be similar to other state rules and regulations that are working well. So that the states can work well together, so that innovation continues to thrive in the private sector and companies and states can support what we are already doing that is working."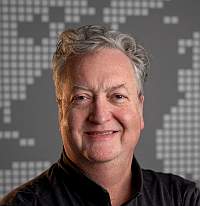 About the Author