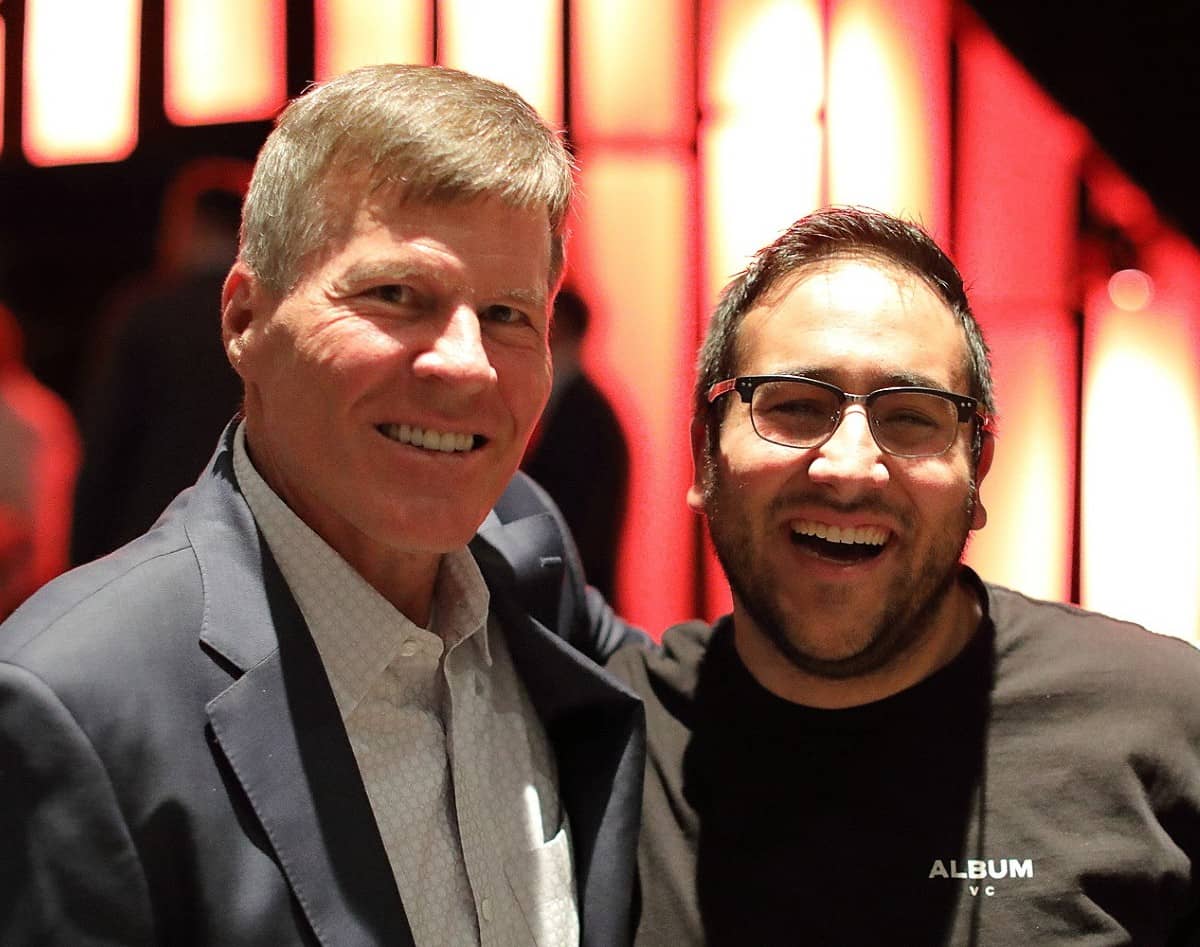 Venture Fuel Summit Honors Warren Osborn With Venture Legacy Award
The Venture Fuel Summit of Friday the 11th featured speakers, panels, and competitions from across Utah's startup and tech scene. But for one winner at the event, the competition didn't happen on stage, but over years and decades of building winning tech and business.
Warren Osborn was honored on Friday with the Venture Legacy Award to recognize his lifetime of impact in the Utah entrepreneurship world as a founder, investor, and advisor in dozens of successful ventures.
More recently, Osborn has focused on fighting ALS, which he was diagnosed with in May 2018.
Osborn said of winning the award, "I was pretty excited, blown away, humbled. I think having and fighting ALS has brought more attention to what I'm doing. I've gone after ALS kind like I've gone after my businesses. I just fight and fight and fight and go fast, and do everything to solve the problems."
A video tribute (embedded below) featured Osborn's colleagues sharing their admiration for his determination, drive, and tenacity, regardless of the odds or the challenge at hand.
The video also features Osborn sharing his own life experiences, including his start as a newlywed without obvious open doors.
"We were poor struggling students, just barely eking by, with no money, and we had a premature child that cost $25,000," says Osborn in the video. "So I had no choice but to drop out of school. I took on two full time jobs, and started Osborn Video".
"I had three assets; a beat up old car, a sofa, and a video camera that we'd purchased to record our first child. My wife and I would take turns through the night. I'd duplicate for three or four hours, and then she'd take a shift, then I'd take a shift, then she'd take a shift."
From that video duplication service run out of his home on a single consumer VHS camcorder, Osborn grew his business at a prodigious rate. In just four years, he was operating a 34,000 sq. ft. facility with 125 employees managing a robotic video duplication line that could copy thousands of videos a day. He was also manufacturing, packaging, fulfilling, and more. He was 26 years old.
That relentless focus on growth fueled the companies Osborn founded as well as those he invested in and advised. Osborn later became an investor in Utah success stories like Omniture, SkullCandy, Workfront, and Fusion.io.
In 2011, Osborn founded a line of premium wireless speakers. His first shipment from China of 700,000 units was below the audio quality he'd agreed on with the manufacturer. The branding also became a problem when he learned the brand name, "Spar", had a negative connotation in European markets. While his product was meant to compete in the high end of the market, the word meant "discount" in German.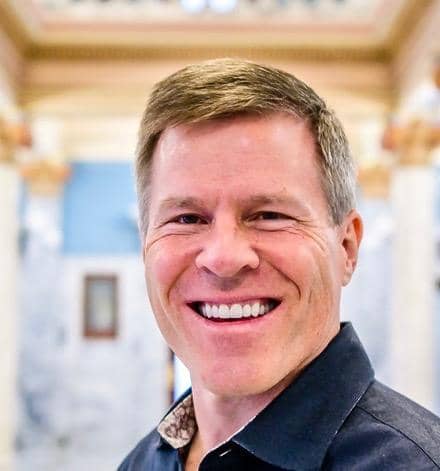 He made the difficult decision to take the entire shipment, all 700,000 units, to the landfill. He then started again, rebranded, and focused even more intently on producing a quality product and brand.
The new line of speakers, Braven, exploded into thirty countries within the first year of launch and won numerous industry awards. It was the first to offer accessory charging from a wireless speaker. The product was deliberately over-engineered, with the ability to survive a 5 story fall or be run over by a vehicle, both of which were demonstrated in marketing and sales videos. Then they made them waterproof. The brand was acquired by Incipio in 2013, less than two years after the first shipment of 700,000 failed speakers arrived.
In 2014, Osborn launched Luvaire, a line of oil diffusers and home decor pieces. In contrast to the oil diffuser market of the time, Osborn focused on making a premium product. Instead of making units in basic plastic, Luvaire designed attractive porcelain pieces. They also engineered the diffuser element to last years instead of months. The brand was acquired in early 2015, less than a year after launch.
Since his announcement in 2018 of his diagnosis with ALS, Osborn has regularly updated his facebook profile recounting his extensive work to treat the neurodegenerative disease. He's traveled widely seeking treatment at the best facilities on earth.
While ALS remains uncured, fighting the disease has spurred Osborn to some of his most remarkable accomplishments yet.
"They've been working on it for over 100 plus years now, the best scientists in the world. I'm not a scientist, so I'm a little disadvantaged there, but I did read about 75,000 pages of information about ALS and autoimmune disorders and health. I've taken over 72,000 doses of supplements. I've traveled to dozens of countries seeking treatment, and received 54 stem cell injections and over 450 total treatments."
For a stretch of eight months in 2018, Osborn actually reversed his symptoms through aggressive treatment. Osborn has shared video and photos of his adventures golfing, waterskiing, and heliskiing as recently as last February.
"One of the biggest pieces of advice I would give to an entrepreneur is to focus and be 120% in," Osborn said.
Of his own legacy, Osborn added, "I first and foremost hope to be remembered as a loving father and friend, but also as a serious entrepreneur."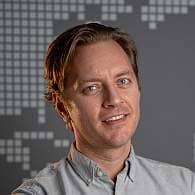 About the Author