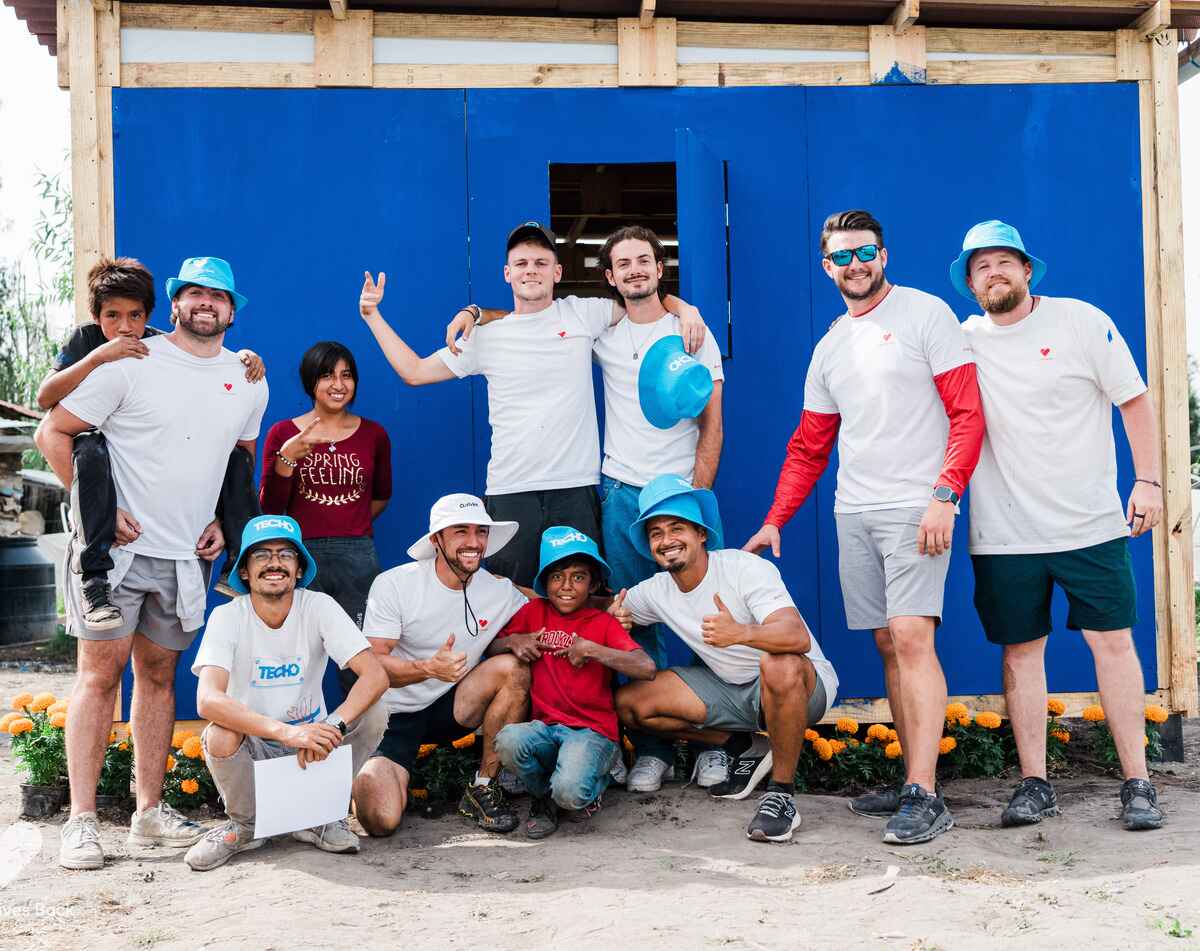 Vivint Partners with TECHO Mexico to Build Homes for Families in Need in Mexico
Vivint Gives Back is the non-profit arm of Vivint that organizes humanitarian trips for Vivint employees. The focus of the organization is building homes with access to clean water. This year the organization partnered with TECHO Mexico to build 52 homes with clean water systems for families in need who are living in communities near Mexico City.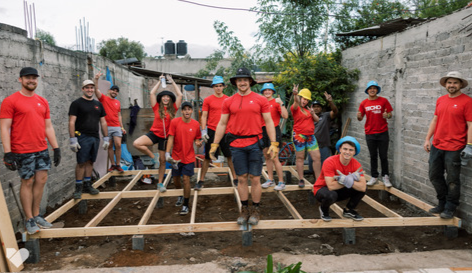 In October and November of this year over 600 Vivint employees traveled to Mexico to work on the project, in three waves, 200 people at a time, over a three week period. The volunteers dug holes to place posts for foundations, put down flooring, painted exteriors, erected walls, and finally attached roofs and assembled clean water systems.
The Vivint executives who attended and participated in the 2023 Mexico impact trip include:
Todd Santiago; Chief Revenue Officer
Dave Jones; SVP, Digital Experience
Josh Crittenden; SVP, DTH Sales
David Porter; Chief operating Officer
William Stovall; SVP, Marketing
Rasesh Patel; President, Vivint Smart Home
Kim Wittman; SVP - People & Culture
Clark Hymas; VP, HR Business Partners
The Vivint volunteers, some of whom brought family members (about 10%), donated funds for the project through their paychecks via an annual internal fundraising drive. They also paid their own transportation costs. They worked in small groups alongside the recipient family members and TECHO staff to complete the projects. The volunteers ultimately completed 52 homes, one community center, and provided 52 families with clean water systems.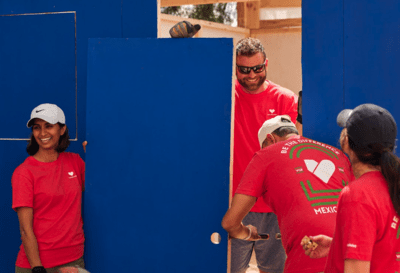 Vivint Gives Back raised $1.7 million for the impact trip, mostly from employees who volunteered for the project. Vivint corporate also donated funds for the project as it does for each project.
Since 2008, Vivint Gives Back has hosted annual global impact trips to build homes in multiple countries: Cambodia, Costa Rica, Ghana, Mexico, Nepal, Peru, South Africa, Thailand, and Romania. It always partners with local charities to build homes, community centers, and complete other projects that address basic human needs.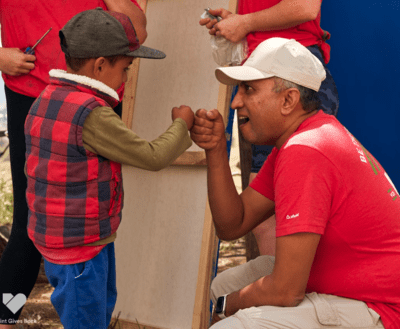 Vivint Gives Back vets new projects one year in advance. The four person team considers first the impact that the project can have on a community. It also vets the local partner as each project must involve a strong local partner to sustain the project over time. "We also consider the ability of the location to support 600 to 800 volunteers—not every location can support that magnitude of volunteers. We also consider purely logistical issues such as flight time and cost, local transportation, and hotels," said Holly Mero, Vivint's Director of Brand Impact & Marketing Operations.
International humanitarian trips always occur in October and November during the Vivint's sales off-season. Vivint Gives Back typically sponsors a smaller trip involving about 30 volunteers before it embarks on its big international humanitarian trips involving hundreds of employees.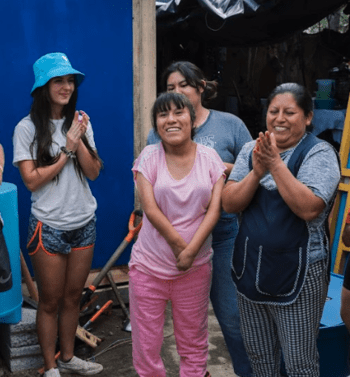 Vivint Gives Back also sponsors US-based and local humanitarian projects such as its annual Sub For Santa program in over 100 locations throughout the US.
In August of this year, over 700 Vivint volunteers prepared 40,000 meal kits in partnership with Granite School District, as covered by TechBuzz.
"Clearly, in Utah there are several companies supporting many great humanitarian projects," said Mero. "I think our program is unique in that we run this program in-house as well as partner with local community organizations. Also, the magnitude of our annual projects, involving such a large number of employee volunteers is probably unique in Utah.
For more information visit Vivint Gives Back here.
Also, watch the video below of Joseph Gibbons, a Direct-to-Home Sales Manager at Vivint, sharing his thoughts on the impact of Vivint Gives Back projects and Vivint's culture.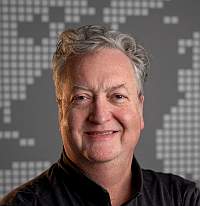 About the Author