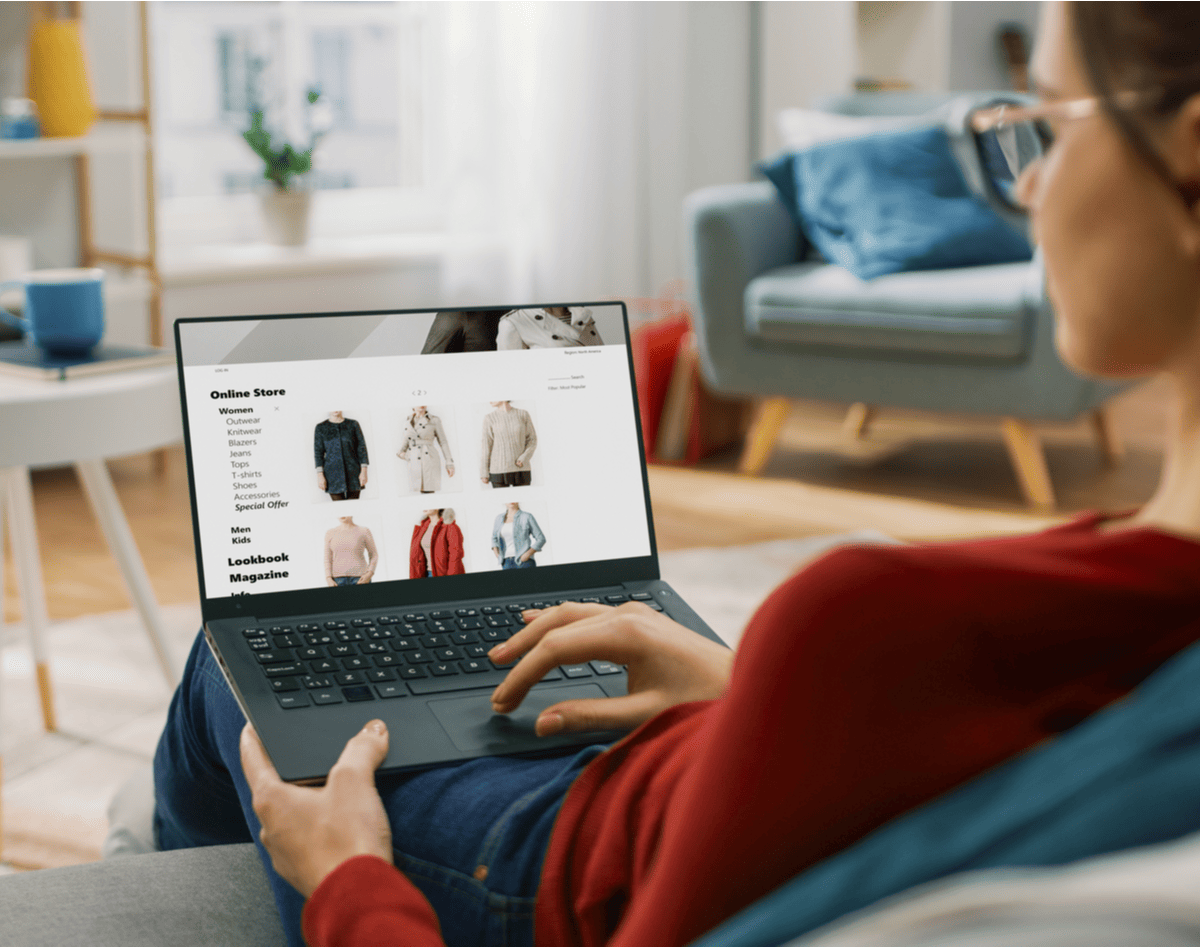 Volcanic Retail Launches B2B Brand Discovery Platform
Today Volcanic Retail launches the first two way communication B2B brand discovery platform. Volcanic Retail is an online marketplace connecting retail buyers with brands, eliminating the need for expensive trade shows and offering an easy way for retail buyers to socialize and communicate with brands.
When the Covid pandemic hit, trade shows stopped completely, and retail buyers needed a new way to connect with brands. Chairman and CEO of Provo-based Volcanic Retail, Jeremy Brockbank, saw the need for a retail buyer and brand marketplace years before the pandemic, but when it hit, the need grew and Volcanic Retail was created.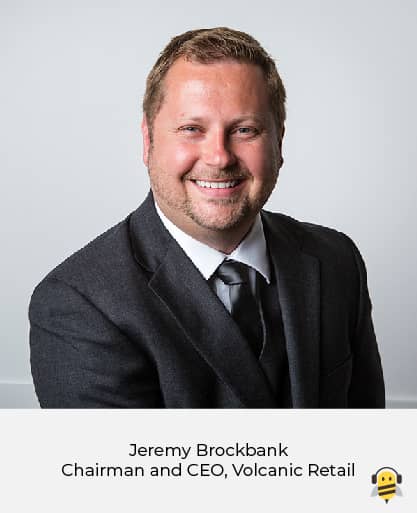 "For about five years I wanted to create a platform that would give a little bit more ability to brands to run their own destiny and connect directly with buyers," says Brockbank. "I also wanted to create a platform that could be used in the event that trade shows weren't actively up and running."
Brockbank has worked in the retail space for about 15 years. He worked with Goal Zero as the senior account manager, eventually putting their products into Target, Lowe's, Office Depot, Home Depot, Best Buy, and Walmart. He helped take the company from $100,000 in sales revenue to $17 million in just 18 months and become the fastest growing retail brand on Inc. 5000 for three years in a row. He has also worked with Sharks and their Shark Tank companies. KissTixx, a company Brockbank headed and helped scale, won a White House award for Best Small Business. In 2013, Brockbank started Ant Hill Retail, a retail company providing brand management, B2B sales, and sales consulting services to brands.
With extensive retail brand experience, Brockbank identified a need for an online marketplace for retail buyers and brands. Further, the team's research showed that as trade shows returned after the Pandemic, only 38% of brands were attending trade shows and the number of retail buyers was well below 50%. Putting brands in front of retail buyers is harder and harder as buyers are turning to YouTube and Instagram to find new brands.
"Retail buyers have a very convoluted job," explains Brockbank. "They're responsible for every single dollar spent. The hope is that the products they bring in will do better than the products they have to kick out. But, it's difficult for them when they're on social media platforms trying to figure out which products are applicable to them."
Volcanic Retail fixes problems for both retail buyers and brands. Retail buyers can search through more than 2,500 brands selling more than 250,000 products on Volcanic Retail. Each brand has a "beautiful packaged profile of who they are," describes Brockbank. With one click, buyers can reach out to brands and start a conversation. This chat portal, called Volcanic Messenger, is always stored in case a retail buyer changes jobs or switches responsibilities.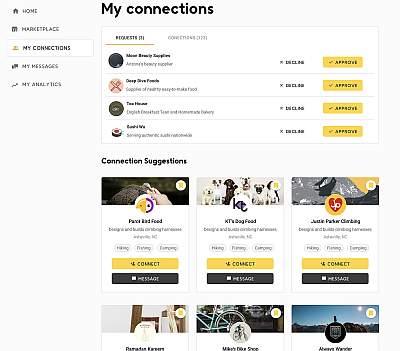 On the brand side, Volcanic Retail helps brands save thousands of dollars by eliminating trade show costs. "Brands spend anywhere between fifty thousand to two million dollars a year on attending trade shows," explains Brockbank. "Our platform is a freemium model, and could cost only a couple hundred dollars a month. We're talking about incredible savings for every single brand that enters into our platform."
On top of that, before Covid, brand's were attending trade shows in record numbers, but retail buyers were coming only for the morning, meeting with brands they had previously found on social media platforms, and then leaving before the afternoon. This trend has continued as trade shows begin to open up, but as mentioned earlier, both buyers and sellers are dwindling.
Volcanic Retail allows brands to create profiles and get in front of buyers without traveling to tradeshows. This flexibility has allowed Volcanic Retail to accommodate brands from all over the world. A little over 50% of brands on the site are from outside of the US making Volcanic Retail an international platform.
Volcanic Retail uses AI to curate predictive analytics for personalized recommendations and trends. Other features include searchable brand profile and product pages, buyer calendars and contact windows, an interactive social media platform, brand ratings, and boards where buyers can pin and categorize products and brands.
The company's traction has been organic so far, with the help of Brockbank's other company, Ant Hill Retail, which has run the sales for more than 500 retail brands in more than 108 channels over the past decade. Because of positive relationships between Ant Hill Retail and brands, Volcanic Retail was able to onboard 500 brands to leverage the platform in the very beginning.
For its launch, Volcanic Retail has focused on three groups of brands, "where there's high innovation in those specific channels," says Brockbank. The channels are grocery and specialty grocery, pharmacy, and outdoor world (e.g., sporting goods, camping, and hiking). In the fall the site plans to add more categories including consumer electronics, hardware, farm and ranch, and boutiques.
Volcanic Retail has raised $2 million in seed funding from both Utah-based and out-of-state-based investors. The company also has an advisory board of 18 prominent individuals in the retail brand and buyer space. Tyler Dickman, co-founder of Simply Mac is a member of the Volcanic Retail advisory board.
Brockbank explains that other companies in the same industry are not direct competition, because no other marketplaces allow for two-way communication between brands and buyers. However, these companies are still a good gauge for Volcanic Retail's growth. These companies accommodate between ten and twenty thousand brands on their platforms and their valuations are anywhere from one billion to seven billion. "We already have about 20% of some of those companies, and we just started," says Brockbank.
Brockbank plans to hire additional developers to add to Volcanic's good sized team, and continue to grow both buyers and sellers on the platform.
"I began trying to get patents on this idea for about three years and then Covid hit. What happened was thirty eight billion dollars of these trade shows went down to zero. Basically, a massive white space opened up," says Brockbank. "The size of the market is exciting for us, and helping to bring the entire retail industry up to the 21st century."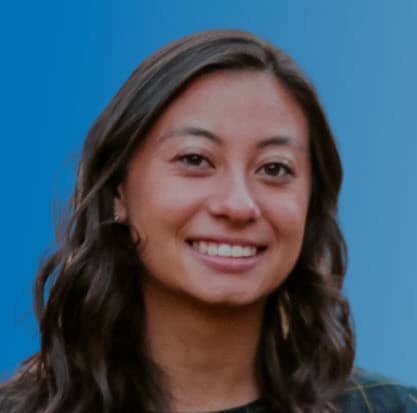 About the Author