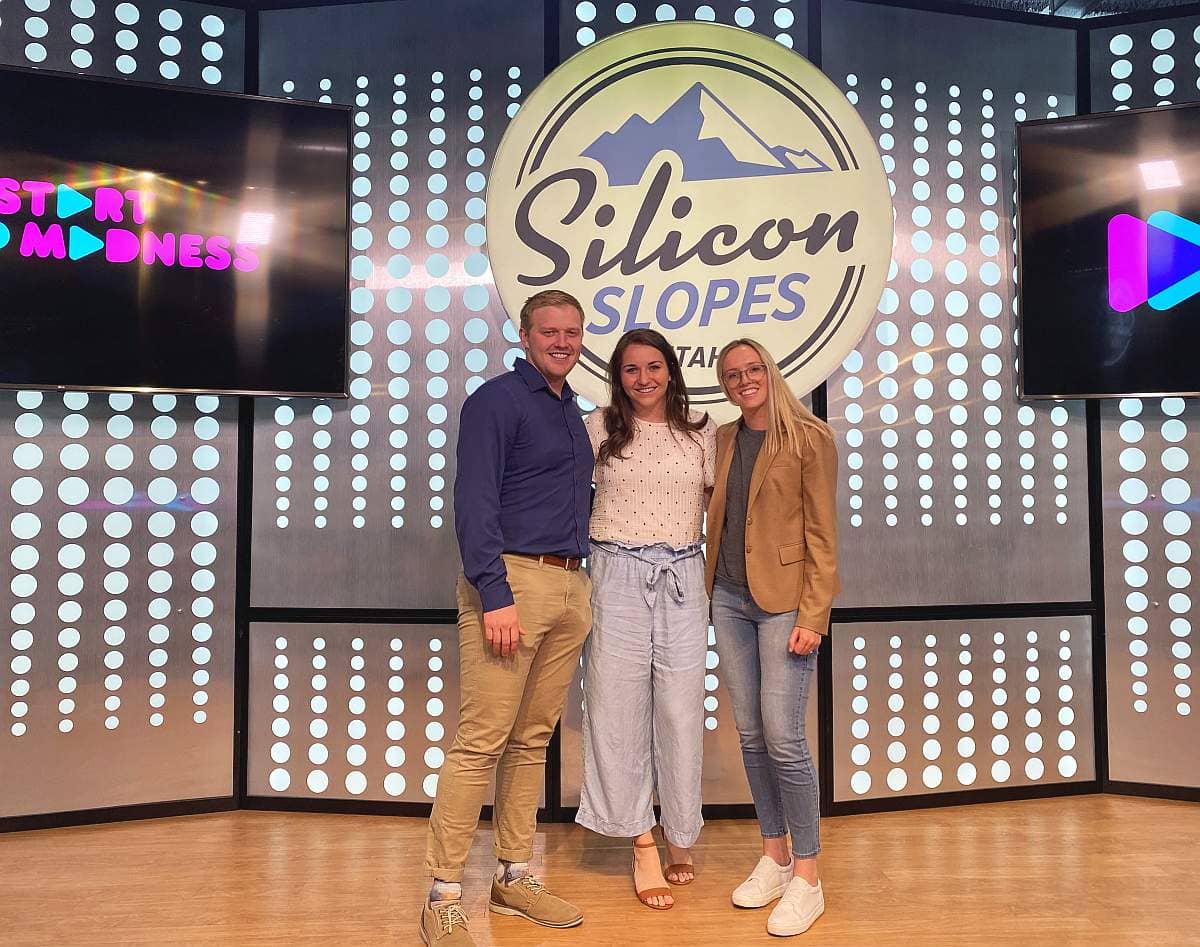 Wander Curates Custom Maps for DMOs and Destinations
As a teenager, AJ Brau saw the need for an interactive, offline map while sitting in the middle of Lake Powell with no cell service trying to use a paper map.
As a native to Utah, Brau grew up in Alpine and played a lot of sports. Her family didn't go on international trips, says Brau, but they traveled for sports and always went to Lake Powell.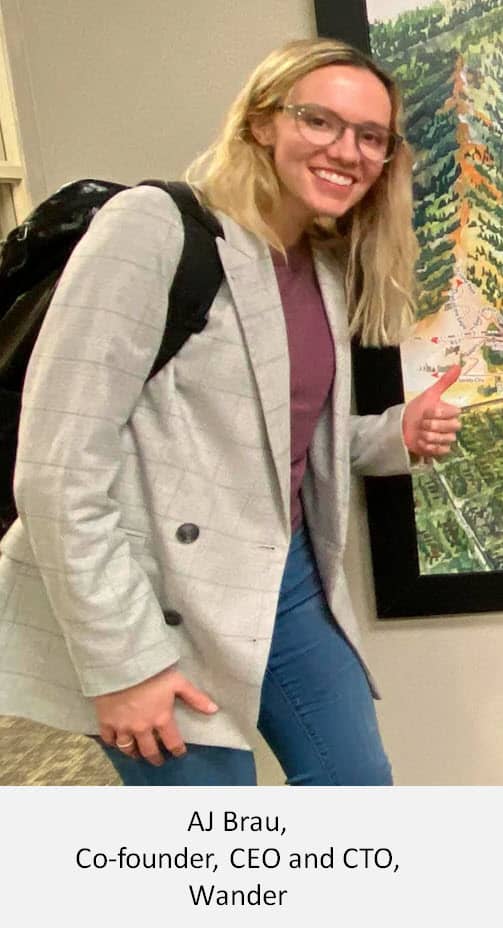 "I was trying to use a paper map to navigate and I couldn't figure out where I was on the map. I pulled out Google Maps and I had my blue GPS dot, but the background imagery wasn't loading because I didn't have cell service. How do we combine these things?" asked Brau.
Brau worked with her dad to hire a UX designer, create a business plan, do usability testing, and partner with a developer. Two years later, the Lake Powell map hit the app store.
The app was between five and ten dollars while it was on the store and had more than 10,000 downloads. Local news outlets and forums wrote about the app, encouraging Lake Powell visitors to download and use it. The National Park Service used it as well.
But as Brau was only 15 at the time, the app went on the backburner as she focused on sports and school.
In her professional career, Brau worked at Eddy as a software engineer and then moved to work for the Missionary Training Center (MTC), re-architecting language learning apps. It wasn't until Brau became a mom when she felt the need for a Lake Powell-like map again.
"When my daughter was born, my husband and I wanted to go explore the world," says Brau. "We love the outdoors, we love to travel, so we thought, 'let's go share our world with her.' But, I found it really difficult to find and plan experiences and things to do. I didn't want to see a blog post with the best places to eat in Davis county, and then have to go type those into a map to see if they're even close to where I'm going to be. I found myself wanting the experience I had at Lake Powell, having an interactive map experience where I could see everything."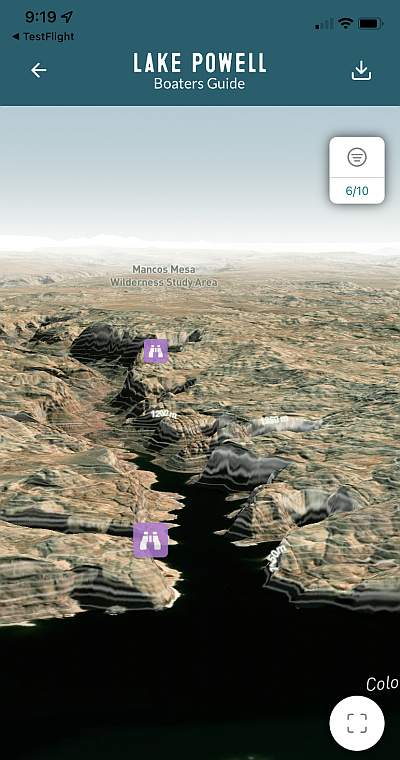 As Brau took her daughter on trips, she felt the need for an interactive map that could filter and show different kid-friendly activities. She wanted to know where all the kid-friendly hikes were, where to find a splash pad, and where to get food close by.
In 2021, Brau decided to bring back the Lake Powell map experience, broaden its business model, and turn it into Wander.
Now, Wander is a software platform that lets individual destinations build custom map experiences. Each destination can curate and shape their maps depending on what they want to highlight in their area.
"I just read that a third of travelers regret their vacation," says Brau, Wander's Co-founder who is serving as its CEO and CTO. "That's a really horrible statistic." She explains that Wander hopes to alleviate this pain point. Having a custom map helps people plan their trips before going on vacation, and filter their preferences so they see activities and places of interest that are actually interesting to them. Once travelers are at their destination, the map can be used offline in remote locations. Offline, maps still show trail heads, bathrooms, parking lots, and helpful information about the destination.
"When we think about Wander's brand essence, I want it to be, we help people have more satisfying travel experiences," says Brau. "Whether that's a half day in Salt Lake or a three day trip to San Juan County to mountain bike."
Wander destinations share their customized maps via a QR code and can embed it into their website and publish it on the Wander app.
"We have the ability to curate this content in a really talented way," says Brau. "our tagging system that we use goes into a lot of detail and we can query users based on what is relevant to them."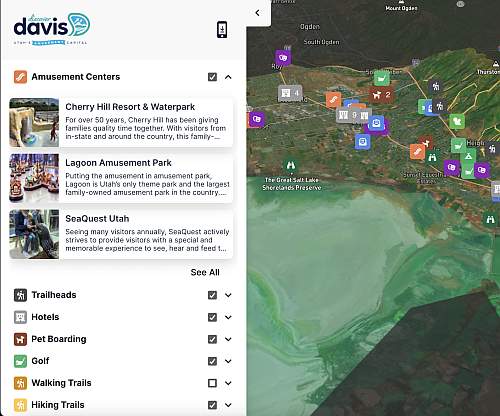 The company works mostly with destination marketing organizations (DMO), who want visitors to have a positive experience in their area or town. Wander customers include Heber Valley, Decatur, Georgia, Hot Springs, Arkansas, Bentonville, Arkansas, Davis County, and just signed with Moab.
"We partner with DMOs because they know the destinations really well, and they're tied in with all the local hotels. In fact, their board usually consists of the big hotels in their county," explains Brau. "They're meeting these hotel owners, local businesses, land managers, and state park directors; they're very tied into the pulse and needs of the destination. We feel that they are the right stewards of these maps at the county and state level."
Wander also partners with ski resorts and just partnered with Bromley Resort in Vermont.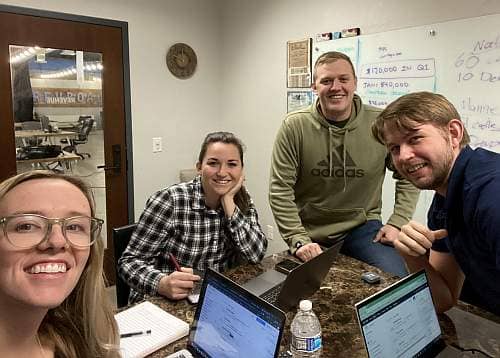 In the future, Wander will be even more customizable, so each map a user interacts with can be filtered so it's relevant to the user. For example, if you like to see historical sites and facts, Wander will show those to you at every destination you visit.
The company raised a $2.2 million seed round in May of this year, with participation from Dundee Venture Capital (Omaha), Actium partners (Salt Lake City), The Helm Group, Tribe Angels (Pleasant Grove, Utah), and Convoi Ventures (Orem, Utah). Angel investors included Alex Bean (Divvy) and other returning angels.
Wander is a RevRoad portfolio company, with offices in Provo. They currently have 20 employees who are both full and part time.
"Something really beautiful happens when you look at a map. You see where you fit into the larger world and you begin to feel more connected with the place you're going," says Brau. "Wander found a fun niche that we can solve and also build something that's going to impact how the world travels and spends their time as families and friends."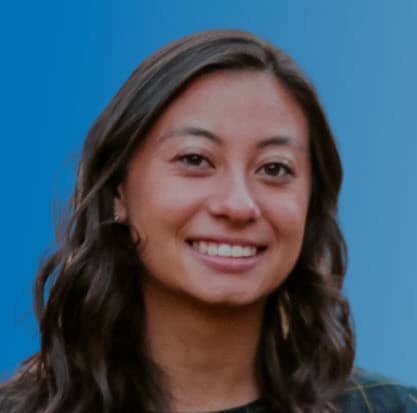 About the Author