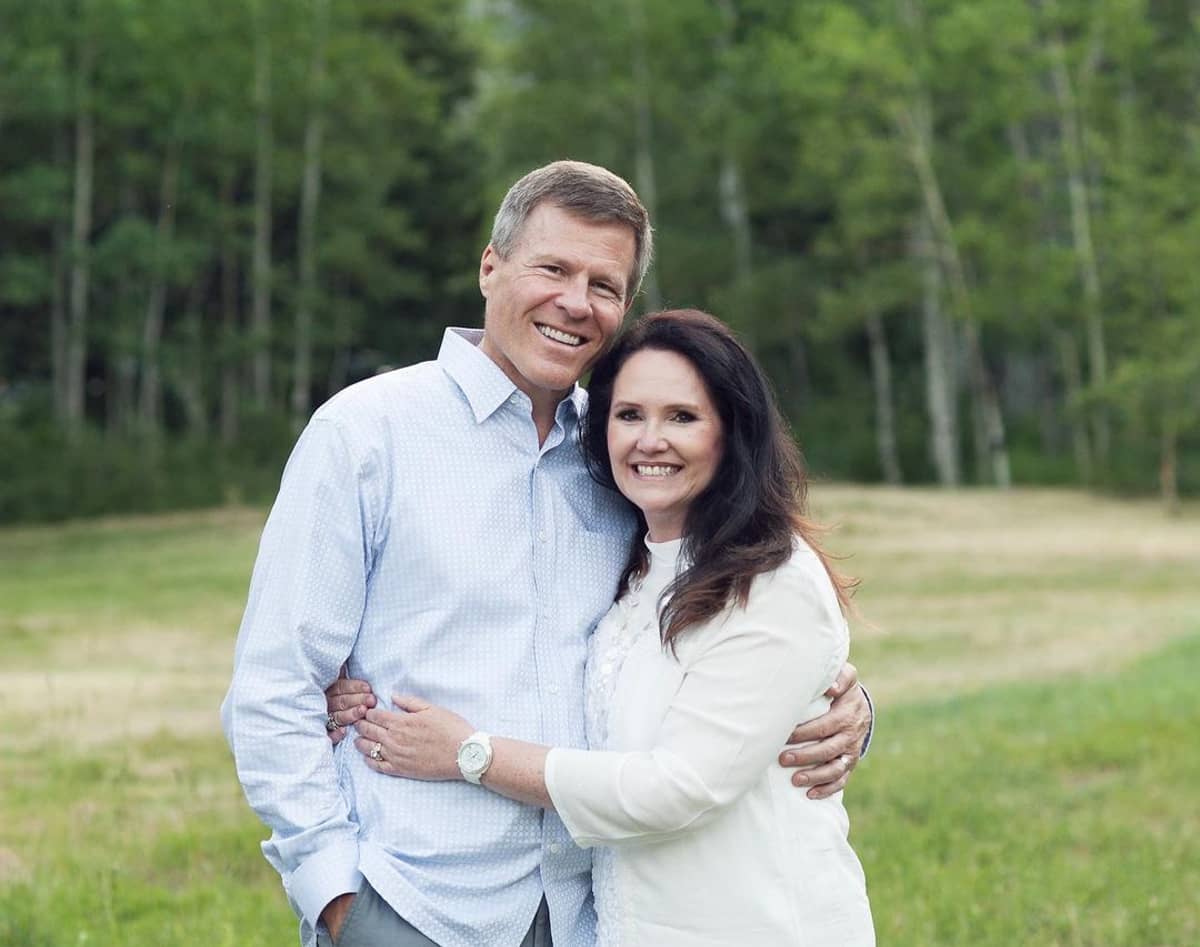 Warren Osborn Passes Away at 57 Years Old from ALS
On Tuesday, November 2nd 2021, Utah lost one of its greatest entrepreneurs, investors, and business champions. Warren Osborn passed away at the age of 57 after a four year battle with ALS, also known as Lou Gehrig's disease.
And what a battle it was. Osborn has posted on social media regularly over the past four years about his extensive treatments to prolong health. Osborn traveled the world to receive stem cell injections along with more experimental treatments, which by his own report, slowed the disease significantly. "I had a reversal, where I actually got stronger over eight months [after diagnosis]," he said in our interview last Fall. Osborn kept strength and mobility longer than many with the motor neuron disease, which results in the progressive loss of voluntary muscle control. He stayed active in snow skiing, wake surfing, golfing, and billiards long after his diagnosis. In recent months his social posts turned more toward the steady stream of hundreds if not thousands of visiting friends, family, past business partners, and other loved ones coming to share time with him.
Over his prolific career, Osborn was a serial entrepreneur who founded and built ten successful companies in Utah. His businesses designed, produced, and sold hundreds of millions of units and penetrated nearly all American households in verticals including consumer products, supply chain management, manufacturing, technology, media, fashion, packaging, home electronics, and appliances. One of his companies pioneered new features in portable speakers including waterproofing, shock resistance, and providing power-bank features to recharge other portable devices. Another became the world leader in gift card packaging​. Another of Osborn's companies created the highest-end essential oil diffusers in the market.
His awards personally and through his companies are almost too many to mention. Some include building the 2nd fastest growing company in Utah, the 11th fastest growing consumer products company in the United States, Businessman of the Year, and
Best M&A Transaction in the country. Osborn was also a venture and growth equity investor, investing in more than 60 private companies in his career. He founded The Seastone Foundation, a philanthropic organization to provide medical and other aid to orphan and disadvantaged children in China. He was also a cofounder of the Utah Angels, one of Utah's oldest and most well-known investment groups. In the past year, he received numerous lifetime achievement awards, including the Venture Legacy Award from the Venture Fuel Summit. The Summit was in part organized by investor John Richards.

"Warren and I met over 20 years ago because I bought some real estate he wanted," said Richards. "We became instant fast friends and started angel investing together... [we] went on adventures, laughed, played, and competed in everything. We traveled extensively, exploring some 50 countries together. I miss him already and have a hole that cannot be filled."

Just last Friday, Osborn received the Lifetime Founder Achievement Award award from Rollins Center in the BYU Marriott School of Management.
Osborn was born in Brigham City Utah in 1964. After the sudden passing of his father before he was even a year old, Osborn was raised by his mother and stepfather, along with his seven brothers and sisters. In the obituary penned by his family, his upbringing was described as "idyllic; surrounded by his 7 brothers and sisters, and with the beautiful backdrop of peach, cherry, and apple orchards. Warren learned the value of hard work and a commitment to the things that matter most in life."
Those lessons served Osborn well throughout his life and career. From his very first startup, he quickly developed a reputation for unparalleled tenacity and perseverance.

"I actually think that's the biggest reason why ten of my eleven companies were successful, was because of that tenacity and focus and perseverance, no matter what," he said in September 2020. "I've kind of always had that personality type where I just go at it until it's successful. Every single one of my businesses could have failed, maybe a dozen times. But if you just keep persevering and you solve all the problems, you can make any business successful as long as there's adequate market demand."
Osborn met Tricia Rose Breitweiser when he was only 17 years old. After serving a two year mission in Taichung, Taiwan, the two were married in 1985. Osborn briefly put college at Brigham Young University on hold to start a business to support his wife and new baby.
"My wife and I were poor struggling students," Osborn recounted. "We had a premature child that cost $25,000, and the insurance refused to pay because they thought it was a pre-existing condition, because we'd switched insurance carriers." Adjusted for inflation, the purchase power of $25,000 in 1987 would equal $62,000 in 2021.
"My only assets were a video camera, an old sofa that we got out of a dumpster, and an old beat up car. That was it. High school graduations were a few weeks away, so I called most of the high schools in the state of Utah and arranged to record ten high school graduations. I recorded them, and did it for free, and said 'I'll give you this for free. But I get a pass out flyers at commencement practice and at commencement.'"
That was the start of Osborn Video, a full service video production and duplication company. Four years later, at just 26 years old, Osborn was building a 34,000 sq ft factory in China to produce and duplicate videos. "We had robotic assembly lines and could duplicate many thousands of videos a day."
That speed and tenacity was typical of Osborn's ventures.
"Warren was a force in how he approached life," said Paul Ahlstrom, a colleague and fellow Utah founder and investor who has known Osborn for decades. "Whether it was willing each of his many companies to success or taking on his ALS disease, he approached each challenge with an unparalleled will and intensity. Warren had a huge impact on the Utah entrepreneur scene and will be missed."
Later, Osborn returned to BYU graduating with a BA in Chinese and a Minor in Business. He went on to earn his MBA from Duke University. Osborn traveled to China over a hundred times in his life, and traveled with his wife to over 108 countries.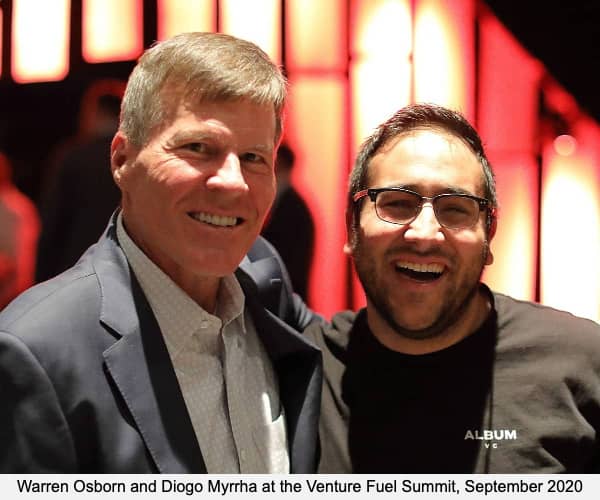 Osborn also served vigorously in the LDS Church and at BYU. Decades of intense business experience earned him hard-won lessons he was eager to share. It was at BYU that he met Diogo Myrrha, who is today a partner at Album VC, one of the most successful venture investment firms in the state and the nation. Album has invested in every Utah tech unicorn, eight of eight, since the firm's founding. But Myrrha began his career under the tutelage of Osborn as a Special Projects lead at Braven, Osborn's startup producing and selling high-end bluetooth speakers.
Working with Osborn "changed my life in a way I cannot explain or express or even comprehend," said Myrrha in an intimate gathering of friends just last week to celebrate Osborn's life. "Coming [to the United States] from a different country [Brazil], and finding a rock of a man that would actually take interest and take time and train me. And I mean, jedi training… there is not a day in business that goes by that I don't apply something I learned from Warren."
Osborn applied his relentless intensity to the insurmountable challenge of ALS. In the first year after diagnosis, he researched and read some 35,000 pages of clinical trials, studies, and other research related to ALS and autoimmune diseases. He developed a protocol including detoxing, supplementation (taking over 50,000 doses of supplements in the first 16 months after diagnosis), doing 40 stem cell treatments over 16 months, and many other treatments.
According to a post from his wife Tricia on his Instagram account, Warren Osborn passed away early Tuesday morning, surrounded by his six children, holding the hand of his beloved wife.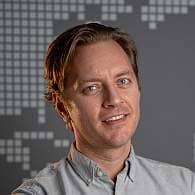 About the Author