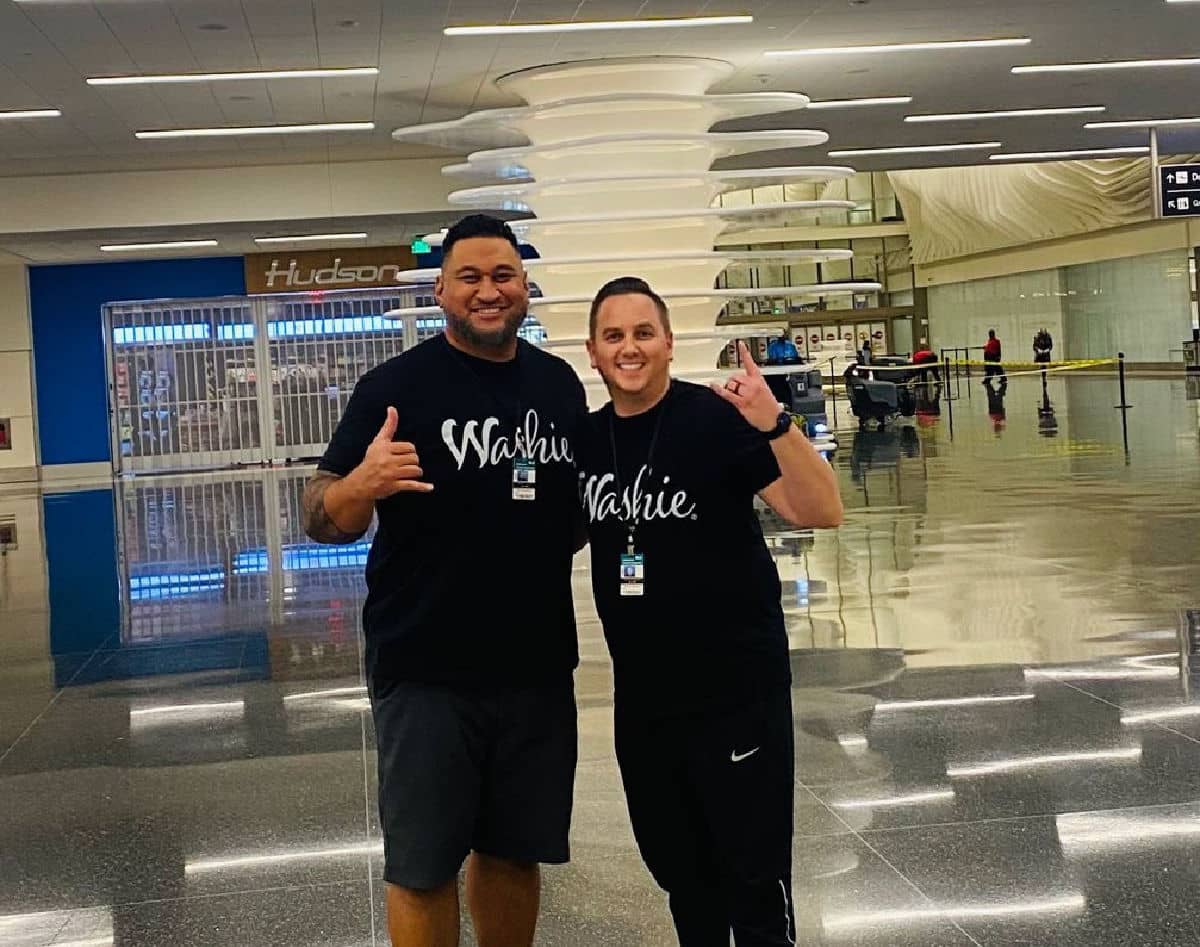 Washie Partners with Delta SkyClub, Comes Full Circle as a Company
Washie, based in Lehi, is the company with the smart toilet seat—a sanitary replacement for paper toilet seat covers. Rob Poleki, CEO and Co-founder of Washie, first came up with the idea of a smart toilet seat while helping his four year-old son in a crowded and dirty Salt Lake City Airport bathroom. Seven years later, Washie partnered with Delta SkyClub and now has products in the very same place where the idea began.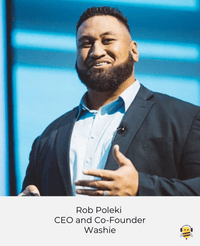 "This is a historical moment for Washie and a huge accomplishment for myself as an entrepreneur and inventor," says Poleki. "It's indescribable...the feelings that I've had in the past couple days knowing I just installed my invention in the same place where I had the idea."
With partnerships like the one with Delta, it's about three things for Washie. The team focuses on improving the customer experience, improving consumer behavior, and driving brand loyalty for their customer's customers. Washie Toilet Seats will serve 10,000 unique passengers per seat per year with the Delta SkyClub partnership, increasing visibility and creating cleaner experiences for tens of thousands of travelers.
"Washie is for brands that care about providing unexpected joy to their consumers," adds Dustin Kenyon, new Co-founder of Washie.
Since our first TechBuzz article about Washie, about a year ago, the company has welcomed Kenyon to the team, expanded to over 100 locations, and has big plans for the future.
In the beginning of 2022, Dane Simmons Jr, Washie's Co-founder, left day to day operations to start his own tech startup in Utah. Simmon's company, Equity Seed, is a crowdfunding platform for Utah start-ups.
Shortly after, Dustin Kenyon started to notice Poleki pop up on his LinkedIn feed again and again.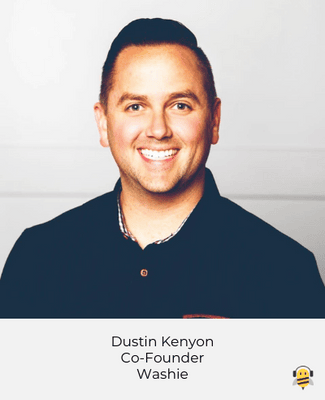 Kenyon is a seasoned Utah tech Sales Leader turned consultant who helped Workfront scale to over 100 million in revenue and helped SoloFire scale and exit in 2020. After the exit in 2020, Kenyon took a sabbatical and then went back to his consulting business.
While consulting in 2022, Kenyon noticed Washie's traction and reached out to Poleki to learn more about the company. He quickly saw its potential and joined Washie as a Co-founder in October.
"Rob had all the things—all of the ingredients already in place—and I simply wanted to be part of it! I knew I could help Rob with Washie's go-to-market strategy and help the company focus on quick wins," says Kenyon. "I think Washie is going to be a juggernaut."
With a new partner, Washie has established a firm place in the market and continued to grow. Washie Toilet Seats can now be found in Vivint Arena, BYU Marriot Center, the Mountain America Expo Center, and the Salt Palace Convention Center. Besides large convention centers, the team has found traction in airports and gas stations and plans to focus on these markets going forward.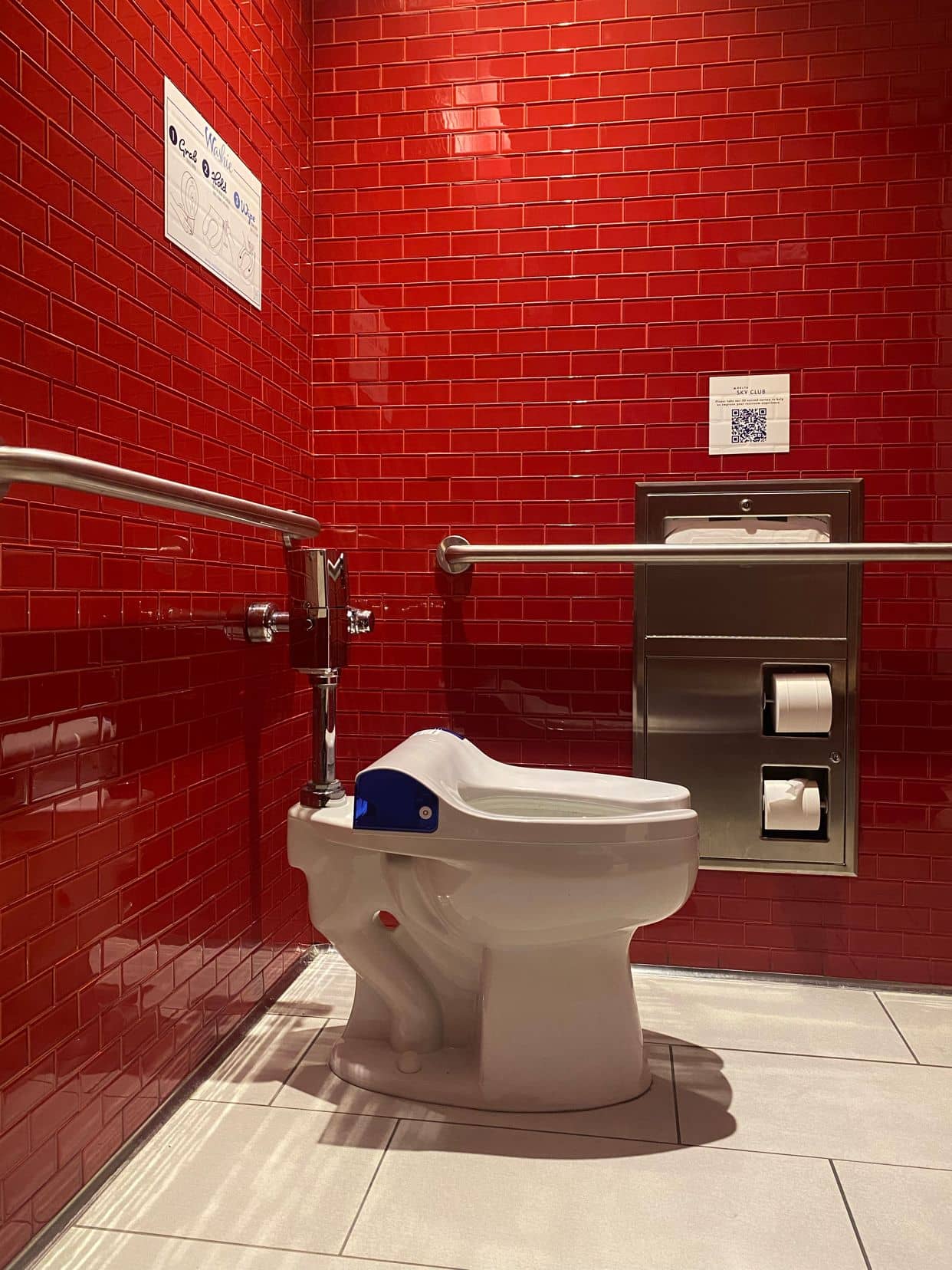 Poleki adds, "This past October we decided as a team that we were ready to launch nationwide—we are really confident in our product."
As mentioned in the last article, Washie is working on a residential seat, which will have different features than the commercial seat. The team already has two patents for the seat and is waiting for a third patent's issue certificate, as it has already been approved. All three patents will protect the technology of both the commercial and residential seats. Washie hopes to have this product out by the end of Q2 next year.
Currently, Washie consists of seven employees, three full time and four part time. They often work remotely, but have offices in the Lehi Kiln.
"We create surprisingly better bathroom experiences for all," says Kenyon. "'Surprisingly better'—that's the mantra and 'surprisingly better' said differently, is 'unexpected joy.' It's Christmas morning and the grandparents show up on the front porch, that's unexpected joy. You file your taxes and you thought you were going to owe, but you get something back, that's unexpected joy. That psychological process that fires off dopamine is what Washie does in the stall for customers. They're expecting a crappy experience—pun intended—and then all of a sudden, there's something surprisingly better; that's the EXPERIENCE we're trying to deliver to the world."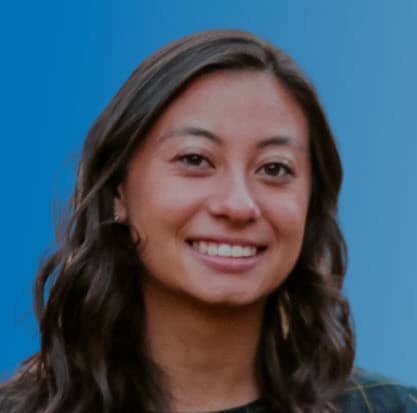 About the Author