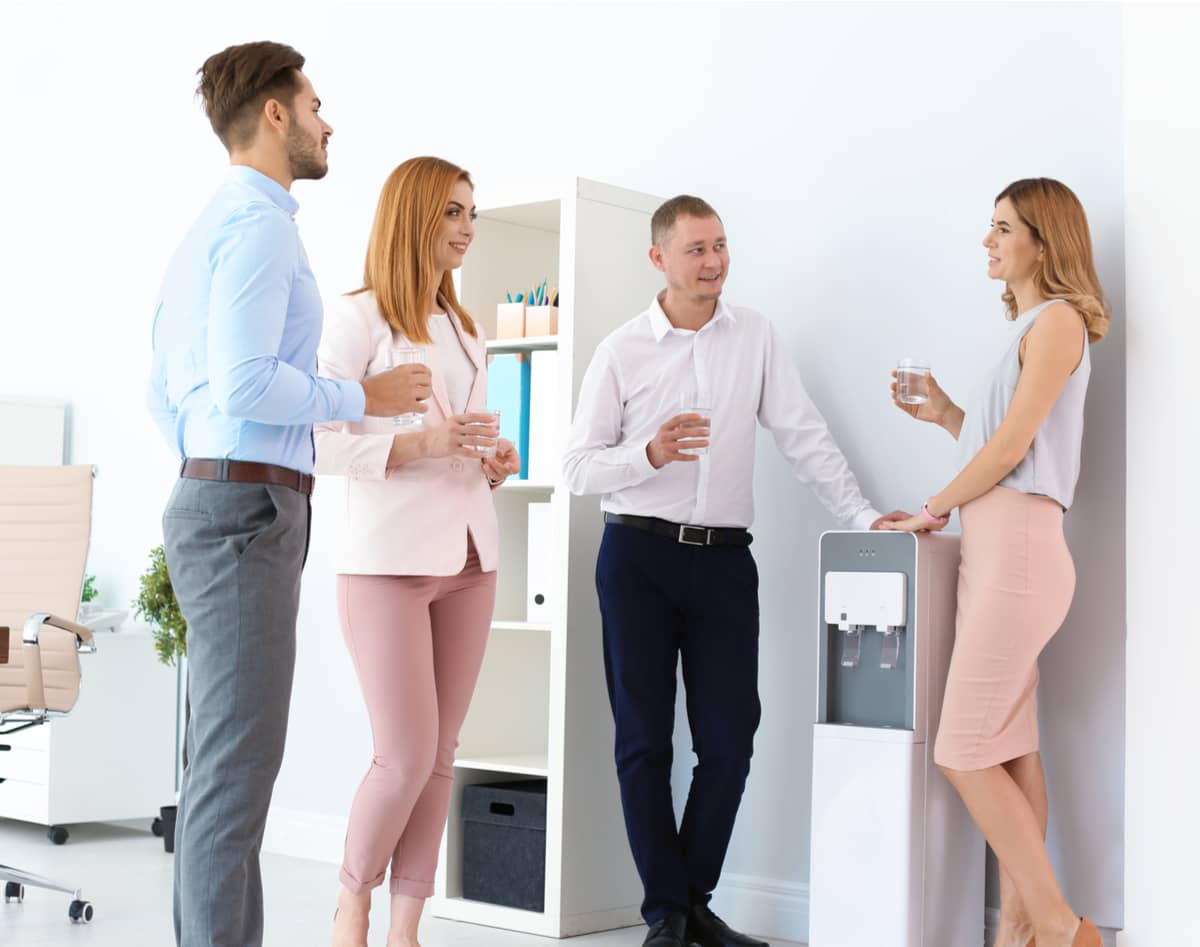 Water Cooler Talk Is Gone. Don't Let Company Culture Go With It.
Just like almost everyone else with an office job, the company told us to head home and plan on working there for two weeks. Two weeks blurred into months and then we got an email. The message was clear: "Come clean out your desks. We're redesigning the office spaces and you'll no longer be here five days a week or have your own dedicated space."
And it wasn't just us!
Gartner and Microsoft have closed their doors until January of 2021. Google, Facebook and Salesforce employees will be at home until July 2021. According to the Stanford Institute for Economic Policy Research, approximately "40 percent of Americans are working from home full-time due to the pandemic and hardly any at-home workers have returned to their normal workplace."
There are obvious impacts we've all been talking about: you save time without a commute and can have lunch with your family. On the other hand, you don't get free snacks and can't access the office gym. But for me, one of the most painful losses is:
There isn't any water cooler talk when everyone works from home.
You can't just catch up with a coworker. It's not as easy to coordinate quickly before a meeting or casually find out about weekends. How do you thank someone for a great job in passing or brainstorm informally? Gossiping becomes really hard without a water cooler. And we need those things! (OK, maybe not the gossip). Culture is established over time and is the collection of experiences, interactions, unspoken rules, inside jokes and styles that occur amongst a group of people. And the watercooler interactions, how we engaged personally, were a big part of that.
So how do we create new ways to connect? How do we let our coworkers know they're valued? Can you build team or office cultures without the face to face interactions? The most successful organizations will replace previous culture building efforts with a combination of temporary but powerful experiences and ongoing meaningful interactions.
Temporary but Powerful Experiences
Your teams won't have the time or stamina for constant culture building events. You can't have a party every day in order to create energy or alignment. But there should be occasional interactions that could be defined as "an inch wide and a mile deep." Think of these as cornerstone events, similar to a company offsite pre-Covid. Here are a few ideas to demonstrate:
High Impact Digital Team Events: It didn't take long for most of us to be tired of digital happy hours or coffee breaks (especially here in Utah... it got awkward holding my can of Coke up to the screen). That magic only lasted a few weeks. If you're going to do a team event online, go big. Hire a game show host and get the team together for a rousing game of Family Feud. Rent a goat for your meeting and invite families to join. Create an epic pixel art competition. Don't schedule more online meeting time unless you can clearly tie it back to productivity or cultural building efforts.
Create a Quarterly MVP Ceremony: A quarterly MVP award is a great way to shine the spotlight on performance and company values. Whether you use a nomination process from managers or peers, don't miss the chance to build your culture in a positive way—make it meaningful. Think: quotes from peers, spot bonus of some sort, an award and a celebration—even if it is online.
Be Intentional Around Milestones: In just the last few months my peers at work experienced work anniversaries, pregnancies, and promotions. On the other hand, a team member lost a father and others lost family pets. Any of those are powerful times to bring a team together to celebrate or mourn. Don't let those items be just an update or an announcement. Let others be involved, as appropriate, in order to build community multiple levels deep within your teams.
Ongoing Meaningful Interactions: Since you can't have an MVP every day and milestones are milestones for a reason, what do you do on the average Tuesday? How do you help your team engage, water cooler or no water cooler, on a day to day basis?
Actually Get Together: If it's outside or at a reasonable distance, there's value in actually getting together with your coworkers and work friends. Sometimes creating the water cooler experience somewhere else is the right solution. Lauren McCollem, VP of Corporate Marketing at LogMeIn Inc. said, "While the weather has been nice I've met for socially distanced coffee with a couple people and it was so incredibly nice. Makes you realize how much we actually do crave face to face interaction - it's not replaceable and it's good for the soul."
Find Ways to Appreciate Each Other: Full disclosure, I work for Motivosity and our whole world is about employee and peer to peer appreciation. With Motivosity, team members can easily send a "thank you" to co-workers with a $1 appreciation attached, which creates a constant and visible stream of recognition. That then turns into a culture where people are happier at work. Regardless of how you do it, put together a proactive appreciation strategy. Is it Slack channels that focus on saying "great job"? Is it a weekly highlight in an allhands? Is it a formal peer to peer recognition tool like Motivosity Recognize? Psychometrics states that "When asked what leaders could do more of to improve engagement, 58% of respondents replied "give recognition"." Almost 60% of your employees want to be appreciated more often. If that doesn't say something about where you can make up for the lack of a water cooler, I don't know what does.
Work Together. Apart.: Do you remember those afternoons where everyone is at their desk, there aren't any meetings and even though no one is working on the same project, the group is talking and having fun? Recreate that. Turn on the video chat, invite people to join and just work together. That won't feel natural for everyone, but find your water cooler mates and have a working video meeting. Or you could create a permanently open department chat and people can come and go as they feel like interacting. You will probably be a little less effective short term, but it will give you a sense of normalcy and remind you of the culture that keeps you working there.
Your average individual contributor likely won't know how to maintain the culture you once had. They almost certainly won't feel empowered to do so either. Even without the lunch room or the water cooler, it's crucial to help your company find ways to maintain culture. And if you find you can't maintain it, be proactive in identifying how to create the new culture that you want.
TechBuzz is pleased to welcome Logan Mallory as a guest author: Logan is VP of Marketing at Motivosity. He earned an MBA and BA in Communications from BYU. He previously held Digital Marketing Positions at LogMeIn, Jive, Workfront, and Deseret Book. He has been an adjunct professor at the BYU Marriott School of Business in Marketing Strategy. He is originally from Michigan.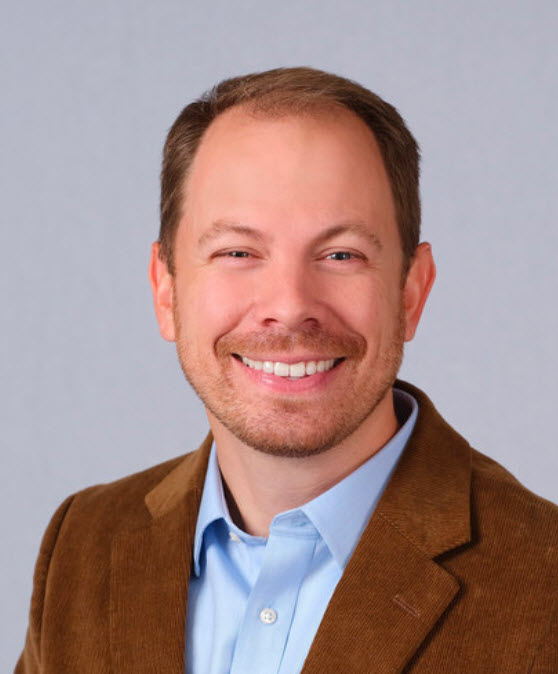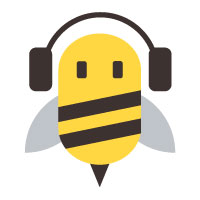 About the Author