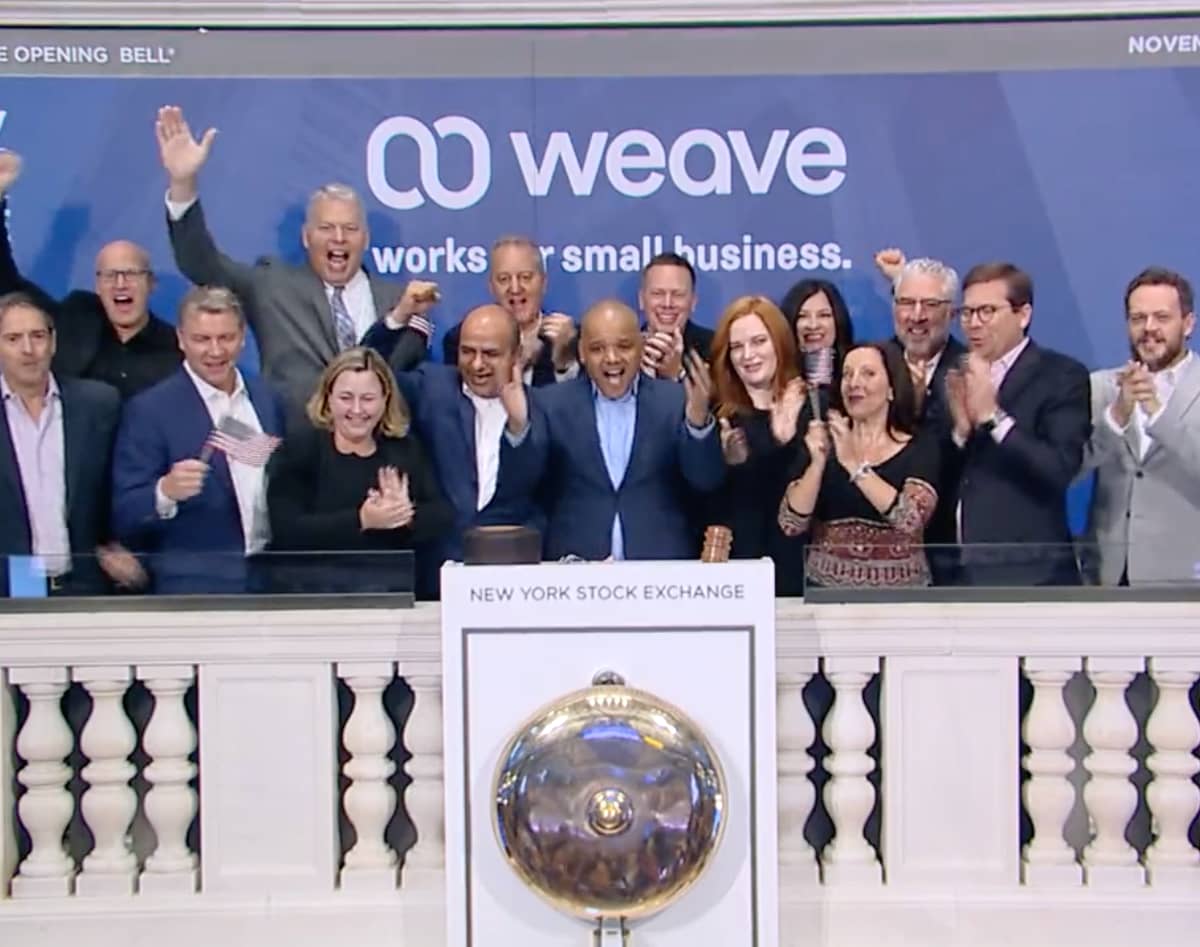 Weave Listed on NYSE, Rings Opening Bell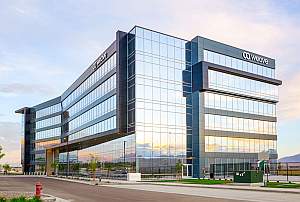 Today, Weave of Lehi, Utah was listed on the NYSE. The company also rang the opening bell. Speculation about the details of Weave's public listing has been swirling for months. Weave announced its listing price yesterday at $24.00 per share for five million common shares. Less than two weeks ago, the company expected to list for between $25-$28 per share. Shares are down sharply since trading began this morning, from an expected $24, to 21.81 at opening, to nearly $19 at the time of this writing, an over 20% drop. Weave raised $120 million in the offering and would be valued at $1.32 billion based on current prices.
Weave provides a suite of software tools to make it easier for service-based businesses to communicate and interact with ongoing clients. The company began in the dental industry in 2011, but has since expanded into multiple industry verticals.
Previous to becoming public, Weave investors included Y Combinator, Pelion Venture Partners, Album VC, and Tiger Global Management among others. Weave went through 5 funding rounds, from a Seed round up to a Series D, raising a total of $168 million by October 2019.
We're excited to welcome @getweave into our #NYSECommunity today 🎉 We're just moments away from the Opening Bell 🔔 $WEAV pic.twitter.com/4XAxhbKGci

— NYSE 🏛 (@NYSE) November 11, 2021
The NYSE welcomes @Getweave in celebration of its listing $WEAV pic.twitter.com/B0w2vvzqqZ

— NYSE 🏛 (@NYSE) November 11, 2021
.@getweave's mission is to "enable small businesses everywhere to unify, modernize and personalize every customer interaction." Join us as we welcome them into our #NYSECommunity today! 🏛 $WEAV pic.twitter.com/WspDGttJ8b

— NYSE 🏛 (@NYSE) November 11, 2021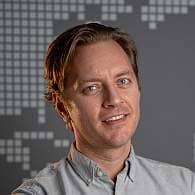 About the Author