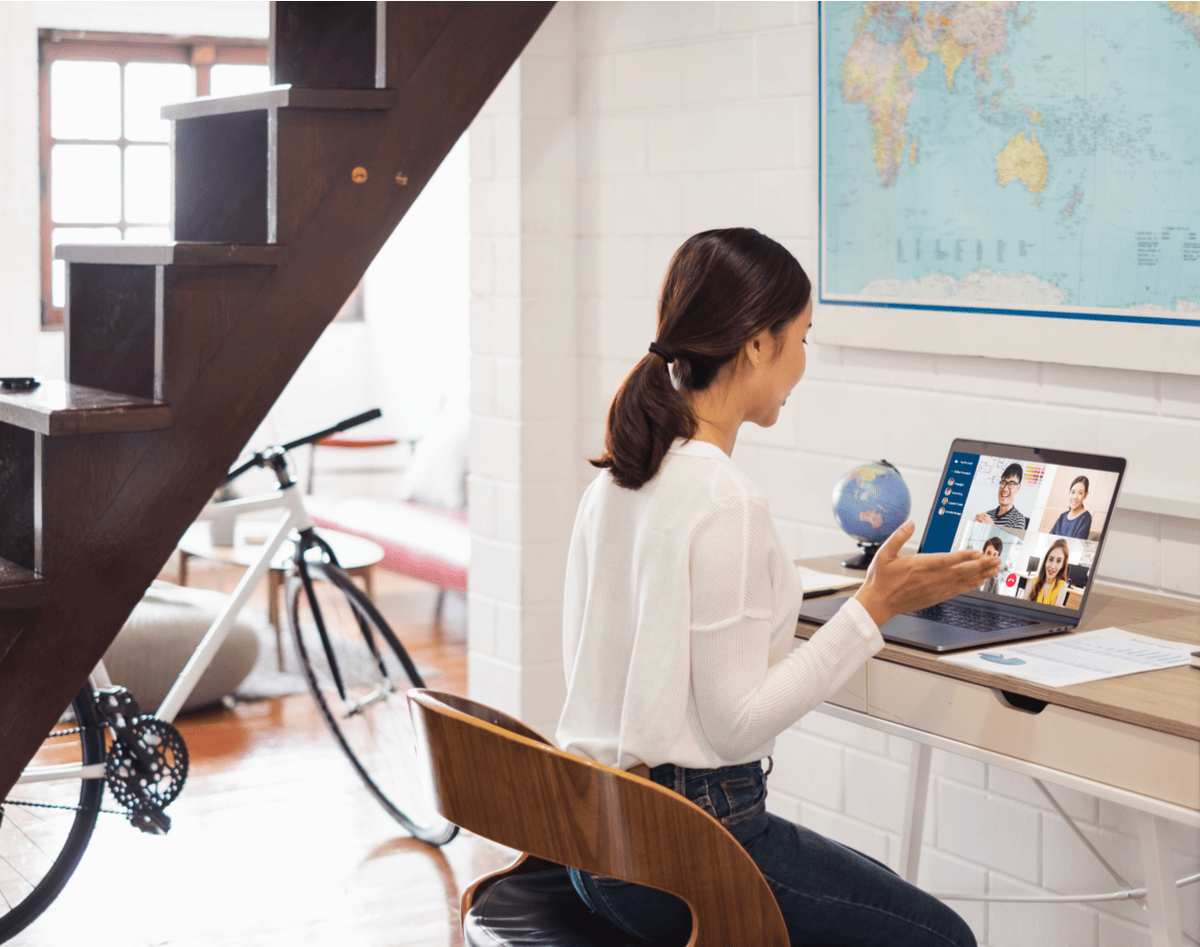 WeLink Invests $100 Million to Bring High-speed Internet to Low-income Communities
By Jenny Rollins
WeLink, a wireless broadband technology startup and internet provider based in Lehi, has issued a challenge to cities across the country to partner with them to help close the digital divide created by lack of affordable internet access for underserved communities—a reverse RFP of sorts.
The company's mission is to use its novel and compact next-generation technology to bring fast, free internet to the millions of households across the country that don't have internet access.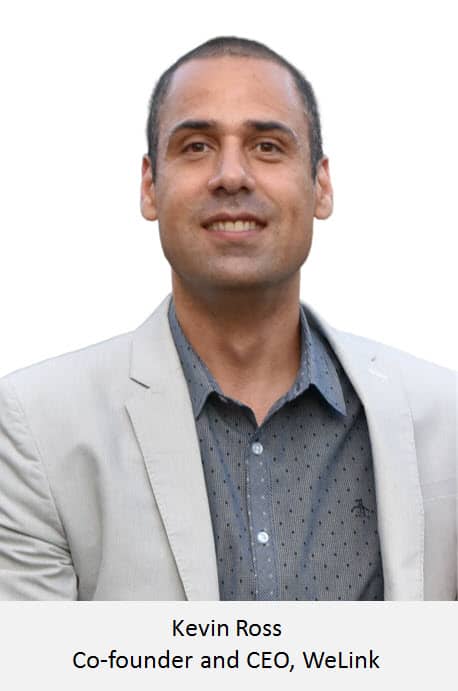 The company's WeLink Cities Challenge invites city governments to examine their overlooked communities and to submit a form to WeLink describing how they would partner with WeLink to bring high-speed internet to the neighborhoods that demonstrate the greatest need. In turn, WeLink will invest up to $100 million of private capital to bring the WeLink services to those communities, mostly adapting existing city infrastructure (rooftops, power poles, and the like).
Kevin Ross, co-founder and CEO of WeLink, has been a pioneer of wireless technology for almost two decades. In 2011, he founded SmartRove, a wireless technology company based in Saratoga, California, that was acquired by Vivint.
We sat down with John Paul Farmer, president of WeLink Cities, to learn more about WeLink's wireless technology and the wireless industry veterans leading the company
"In the early 2000s Kevin Ross envisioned what might be possible one day with gigabit speeds, with millimeter wave frequencies, but back then that was simply kind of science fiction," says Farmer.
While at Vivint, Ross and WeLink co-founder and chief technology officer Ahsan Naim had seen years of progress, change and continued limitation in the world of wireless.
They decided to tackle the next-generation of wireless by studying alongside leading professors, including Arogyaswami Paulraj, an eminent professor emeritus at Stanford's department of Electrical Engineering and the creator of MIMO wireless communication.
In 2018, Ross and Naim left Vivint to experiment with millimeter wave and 60-70 gigahertz band (about double the typical speed for other millimeter wave wireless competitors) and co-founded WeLink, a wireless startup focused on providing millimeter wave technology providing gigabit speeds and higher in small service areas via a mesh network..
Faster wireless internet means a smaller service area. Ross and Naim developed a wireless broadband service using mesh-like approach with a large amount of connections possible rather than a hub-and-spoke model with a limited number of connections based around a center point. The founders belive this wireless design perfect for densely populated urban and suburban areas.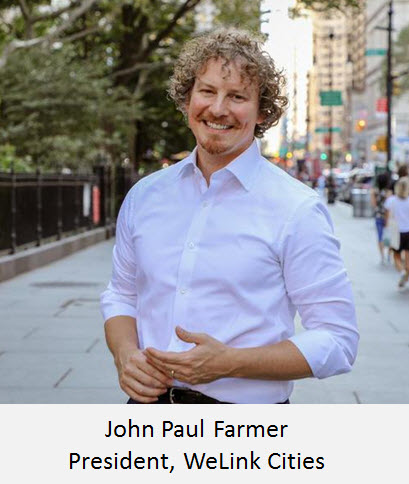 WeLink is a mission-driven company that wants to make people's lives better, Farmer explained to TechBuzz. Founder and CEO Kevin Ross achieved his business success based on wireless technology; he wants to extend that privilege to people who don't have affordable, easy access to Wi-Fi in their homes.
During his time working on urban and civic tech for Microsoft and then in his role as the CTO of New York City, Farmer saw firsthand the struggle to get the most underserved communities connected to the internet. About a quarter of NYC residents lack broadband – a problem exacerbated by the pandemic.
"As the pandemic made it clear to everybody, when kids need to learn and parents need to work and older folks need to have access to telehealth, it can be life and death," said Farmer.
As CTO of New York City, Farmer reviewed 75 proposals from various companies to try to find the best solution for wireless access. None of the solutions were as compelling as WeLink.
"WeLink is the missing piece of the puzzle; that's the reason I joined the company. It's the piece where you can have fiber-like performance with all the benefits of fixed wireless. The technology is very compact and easy to install. You don't have to dig up the streets. Approximately 60% of the US population is in an ideal location for future-proof multi-gigabit speed performance because of the nature of the network," says Farmer.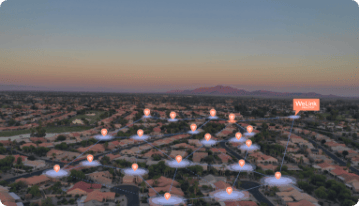 WeLink provides its services to Las Vegas and Henderson, Nevada, Tucson and Phoenix, Arizona. Recently the company has focused its efforts on a city-wide approach in Washington, D.C., as the first provider to bring high-speed affordable internet to underserved communities in that city.
Within a month they were able to successfully work with already existing government and community resources to build and implement their network in those neighborhoods in need. This success led company leaders to think about extending this experience to other cities.
In January of this year the Federal Communications Commission (FCC) launched the Affordable Connectivity Program, a government program that helps pay for broadband service through a $30 subsidy for eligible low-income households—of which there are millions across the country. WeLink is offering to use that subsidy from the government without charging any additional costs to bring internet connection to these households for free, something its competitors do not currently offer, according to Farmer.
"Instead of trying to upsell people, and making the folks who need it most pay more out of their own pocket, we want to make sure that they don't have to pay more for gigabit speed so they are actually on a level playing field with the wealthiest internet users," says Farmer.
WeLink can offer this investment while remaining profitable because of the efficiencies o next-generation millimeter wave broadband technology. The company is also vertically integrated, designing and building the equipment themselves, which means they can offer their services at 30-50% lower price points than their competitors.
Farmer said that WeLink would bring the internet if the cities would bring public assets, government funding, digital skills and local support. He also clarified that this is an open access program, meaning that the cities don't have to partner with WeLink to get the benefits. Other companies can also step in to fill this gap.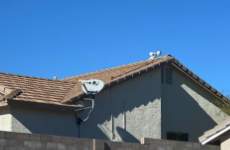 In the WeLink Cities Challenge application, due July 15, 2022, city governments must include a statement of which neighborhoods would need the services the most, what the current permit and processes are for accessing rooftops and poles, and whether or not the infrastructure for things like fiber already exists.
WeLink has seen a lot of interest from cities since the challenge opened, explained Farmer. The company will use a digital equity advisory council to sort through proposals to select those cities and neighborhoods with the greatest need.
"What we think differentiates us is that most new next-generation technologies start with the wealthiest communities and then trickle down slowly through society until they're broadly available. What we're doing is flipping that on its head," says Farmer. "We've got the next-generation technology, but we're going into the communities that are most in need first and then we're growing out from there to ultimately serve everybody."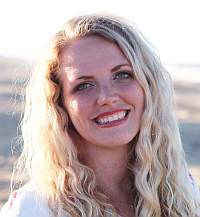 Jenny Rollins is an award-winning writer, editor, and content producer. Jenny is a senior editor for Business.org and manages her own freelance writing and editing business. She has previously worked for KSL.co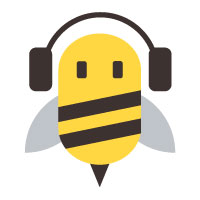 About the Author