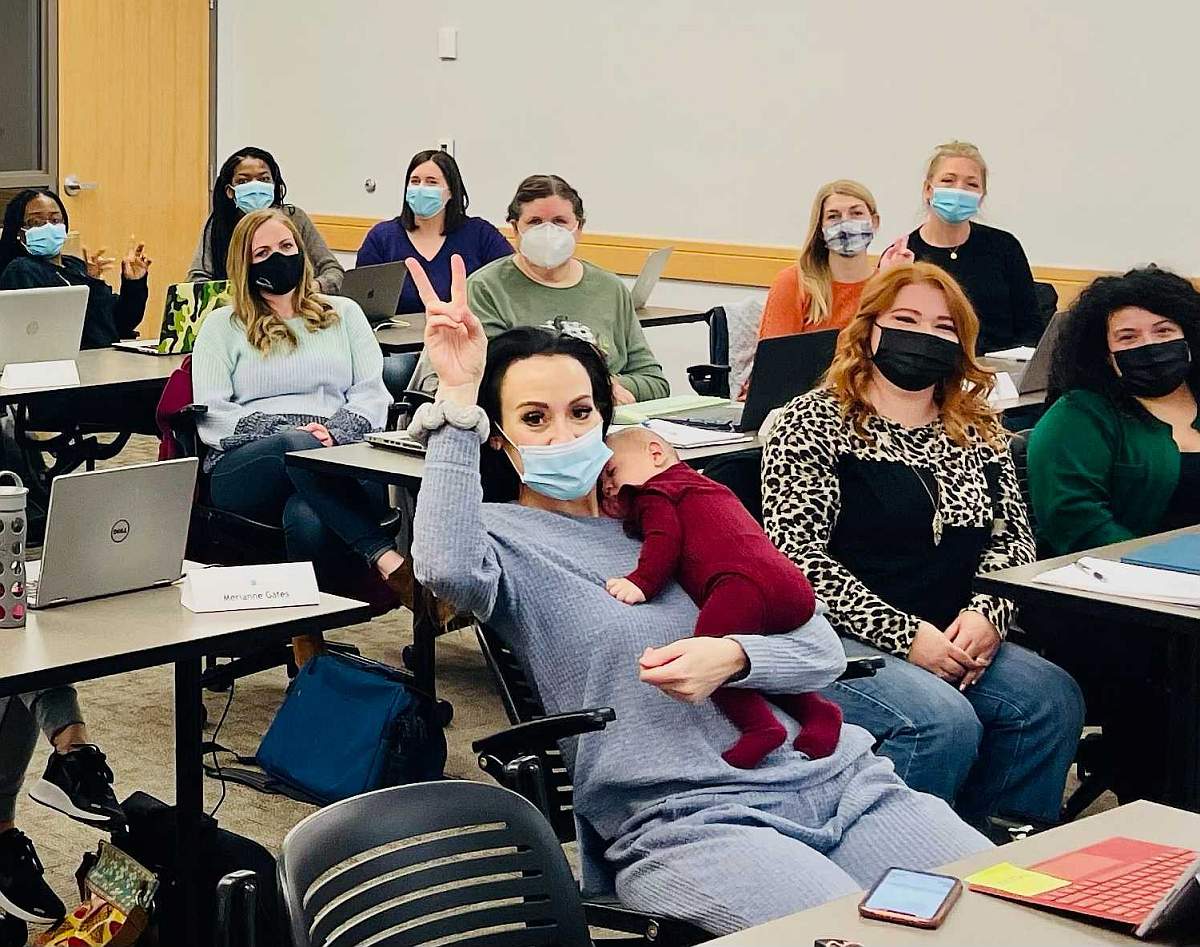 Wishing Everyone a Happy Tech Mother's Day
It seems only appropriate to take a moment to recognize all our wonderful mothers in tech! Each of these passionate, resilient, and persevering women not only have had staying power in an industry that sometimes can feel isolating, but are positively impacting our communities. I am honored to call myself a Tech-Mom of a combined family of eight children, and grateful to be part of such a powerful community that recognizes and honors mothers in the industry.
It has been three years since my co-founders, Mikel Blake, Robbyn Scribner, and I put our shared dreams together in creating Tech-Moms.org. We saw that Utah has a highly educated and underutilized workforce in its mothers, and many of these women were finding barriers to entry. Tech-Moms was created for moms, by moms, and the two-month technical training program provides women the skills and transition pathways into technology roles.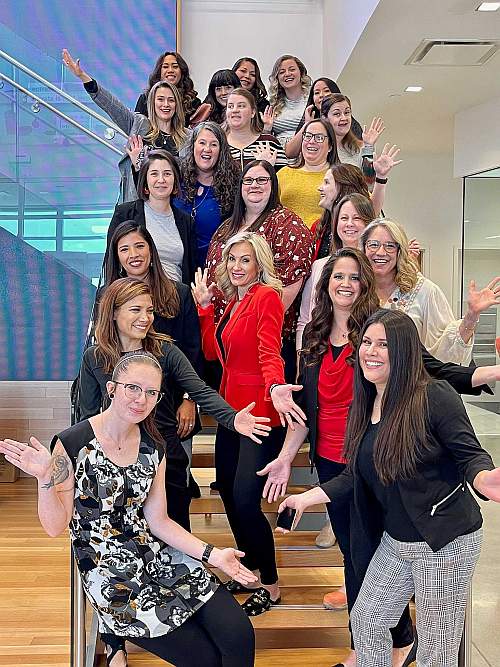 Tech-Moms' mission is to provide technical skill sets and remove common barriers mothers often face when transitioning into the tech workforce. Students build confidence knowing they have a place and understanding how they fit into the industry.
Since its inception, Tech-Moms has launched 13 cohorts across the Wasatch front, and has a growing community with over 300 alumni by the end of 2022 and a backlog of 400 waiting to enter. Tech companies like Overstock, Marketstar, Adobe, Pluralsight, and 800-Contacts have been opening their doors and welcoming our alumni into technical entry positions.
We're not only creating career transitions, we're seeing complete life transformations. On the first days of class, students arrive nervous and unsure of the seemingly daunting pace of technology. In two months they become confident in their new found technical skills as well as their communication, leadership, and organizational abilities. They are bringing not only their technical skills, but also years of soft skills and various industry experience in healthcare, education, and finance. Tech-Moms has even seen former CSI agents and pyrotechnic specialists.
New support networks developed promise future value as we see higher retention in the workplace. These communities are supporting them as they navigate the ongoing challenges in coordinating family lives, interviewing, working, and continued classwork beyond the Tech-Moms curriculum.
The impact of our mothers in the workforce isn't only seen in the growth of the companies they work for— it's seen in the over 1,500 children our Tech-Moms community is raising. Our mothers are setting the example, teaching the next generation that when you work hard you can achieve great things, create new vision, and even hope for future goals. Tech-Moms are changing the narrative of who belongs in tech, they show that it's possible to have a fulfilling career as a mother. Every working mother expands the future tech workforce through their example, by being seen and showing what is possible. They expand those opportunities by providing financial and emotional support leading to their success.
This Mothers Day I would like to recognize all those amazing mothers slaying it day in and day out. Let's take a moment to appreciate their dedication and work in bringing themselves forward and sharing their skills with the world. To all our women and mothers that are making an impact in and out of the office, I applaud you. You are growing, building, and contributing to our society. It's through our mothers that we enable broad change.
I was reading a message on Utah's economic success, which stated, "Utah ranked #1 for economic outlook, fastest population growth, and lowest unemployment rate." It also said, "Good people, family-focused, understand how to balance professional, personal, spiritual lives." I would like to see that we truly reflect this sentiment in the workplace, that we value our mothers, pay them equally for equal work, and develop them through expanded opportunities in leadership.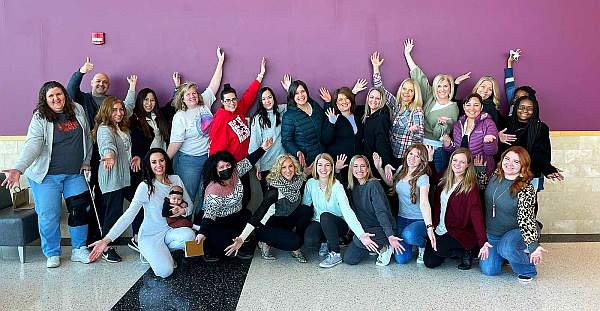 When starting Tech-Moms I was informed by an individual that they wouldn't support our cause, "because I believe in family values." I would like to respond, women working and caring for families are highly focused on family values. Family is always their first priority, and their ability to work enables them to care and provide. Family values are what drives mothers' aspirations. Since 8 out of 10 women will provide for their families within their lifetime, shouldn't we recognize the values they bring to the workplace in addition to their families?
You can be a part of enabling mothers in the workforce:
Tell mothers, "You can do it, I believe in your abilities, and I am here to help."
Share available opportunities and provide guidance on how to navigate careers.
Be a sponsor and advocate for a mother in the workplace.
Create policies that allow for everyone to be their full selves, including parents with messy schedules.
Hire women returning to work, and remove mandatory work experience timelines.
Become a true advocate for mothers and help us build a future that more appropriately engages our mothers.
If I were to ask for one gift this Mother's Day, it would be that Utah becomes the number one place in our great nation for women in the workforce to have a fulfilling career AND successfully raise their family. That will only happen if everyone begins to lift, build, and enable every mother that is seeking opportunities to contribute in the workforce. Let's take time this Mother's Day to see mothers for the impact they are making on our society, the meaningful role in our families, and the tremendous value they contribute to our vibrant economy.

Sponsor, donate, refer, and get involved at tech-moms.org.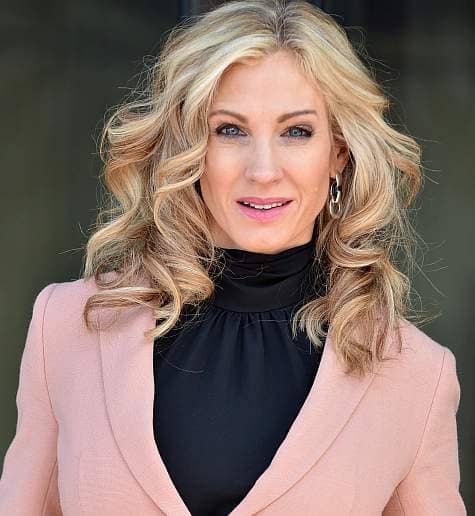 Trina Limpert is the CEO & Founder of RizeNext Corporation, a business strategy and education consulting company assisting organizations to successfully execute equity, diversity and inclusion initiatives. Trina is a passionate leader and her company offers a unique blend of experience in driving engagement and operational execution to meet diversity & inclusion objectives. She has worked at Novell, eBay, and Oracle and currently serves on the Women's Success Center Board of Advisors at UVU, Board of Advisors for Weber State University School of Engineering, Applied Science and Technology, the National Advisory Committee at Weber State University, and the Salt Lake Chamber Board of Governors.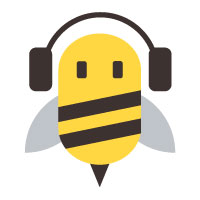 About the Author