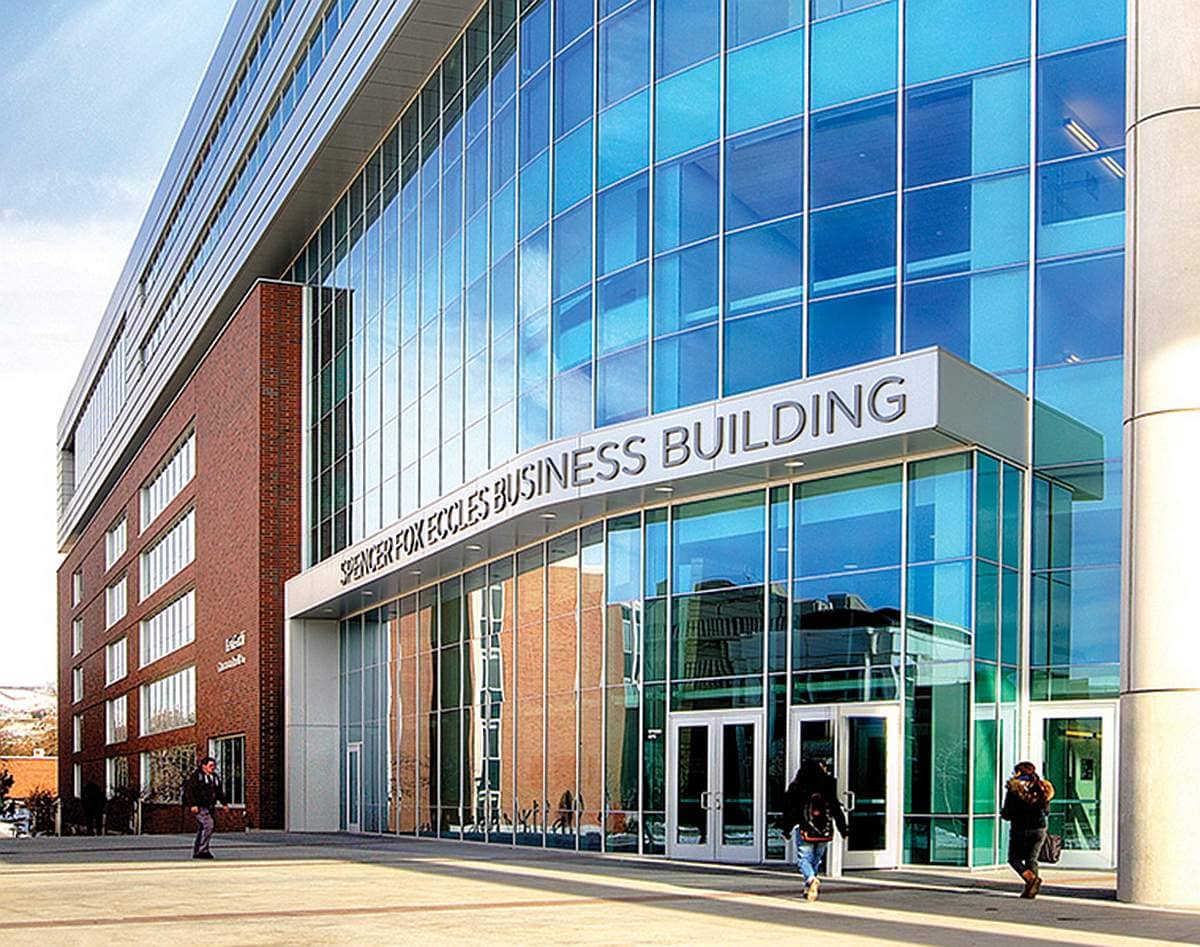 University of Utah Ranked Top 5 for Entrepreneurship in the West by Princeton Review
Princeton Review has ranked the University of Utah's David Eccles School of Business No. 2 for undergraduate and No. 3 for graduate entrepreneurship education in the West in its recently-published 2024 rankings.
The are the latest in a series of recent top rankings and awards for entrepreneurship programs at the Eccles School.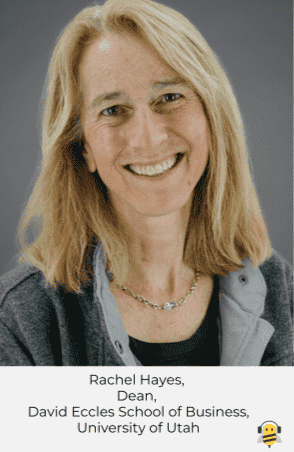 "Entrepreneurship is one of our strengths, and we appreciate the recognition for the opportunities we are working hard to provide students who are pursuing undergraduate and graduate degrees," said Rachel Hayes, dean of the David Eccles School of Business. "Entrepreneurship is about more than starting a company. It's a mindset and approach to business that is useful no matter what career path a student follows. Our graduates are highly qualified to work for themselves or contribute to existing businesses."
The entrepreneurship programs at the Eccles School are provided in partnership between the Department of Entrepreneurship & Strategy and the Lassonde Entrepreneur Institute. Together, they provide a growing and broad range of programs from grants and workshops to elective courses, a unique graduate program and a living-learning community.
The new rankings follow significant growth in programs offered at the University of Utah. The Eccles School and Lassonde Entrepreneur Institute provide opportunities for students of all majors and levels to learn about the mindset and skills needed to be an entrepreneur.
"We have opportunities that fit the needs of all students at the University of Utah," said Jennifer Brown, chair of the Department of Entrepreneurship & Strategy at the Eccles School. "We invite everyone to learn more about our many programs, including several degree options for undergraduates, the Master of Business Creation for graduates, and extracurricular opportunities for both groups of students."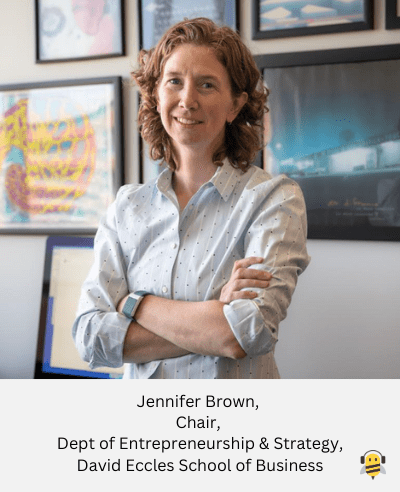 For undergraduate students, the Eccles School offers electives, a certificate, minor, and major in entrepreneurship. It also offers a unique, three-course Lassonde+X program for undergraduate students from any major to add the entrepreneurial mindset and skills to any field of study.
Another unique opportunity for undergraduates is Lassonde Founders, a residential community for students who are active entrepreneurs. Students receive scholarships and the opportunity to live and launch with an exceptional group of young entrepreneurs. All students are invited to apply to join this program.
For graduate students, the Eccles School offers an MBA with an emphasis in entrepreneurship and the award-winning Master of Business Creation (MBC). The MBC program launched in 2019 and helps founders grow their businesses through generous scholarships, application-focused curriculum, personal mentors, access to grants, and more.
The MBC program is available in two formats – the in-person, two-semester MBC Full-Time option, and the virtual, three-semester, part-time MBC Online. Both programs provide the same benefits and personal attention to each founder. The application is now open to join the MBC program in spring and fall 2024.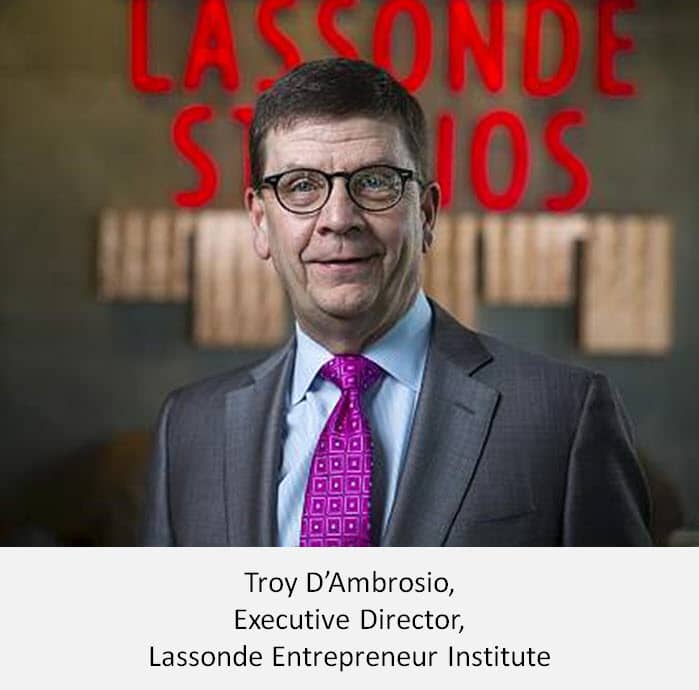 "The MBC is a one-of-a-kind program designed specifically for active entrepreneurs," said Troy D'Ambrosio, executive director of the Lassonde Entrepreneur Institute and an assistant dean at the Eccles School. "Founders apply to the program with their business plan, and we help them grow their venture with curated resources and mentorship. Everyone in the program receives scholarships to allow them to put most of their resources into their businesses."
TechBuzz noted recently that the MBC program won first-place in the professional-services category at the 2023 Utah Innovation Awards hosted by Utah Business and Foley & Lardner.
To support alumni, the Lassonde Entrepreneur Institute recently launched the Lassonde for Life program. The program welcomes all University of Utah alumni, from every major and college, to participate in a variety of activities and events to explore entrepreneurship and grow a product idea or business.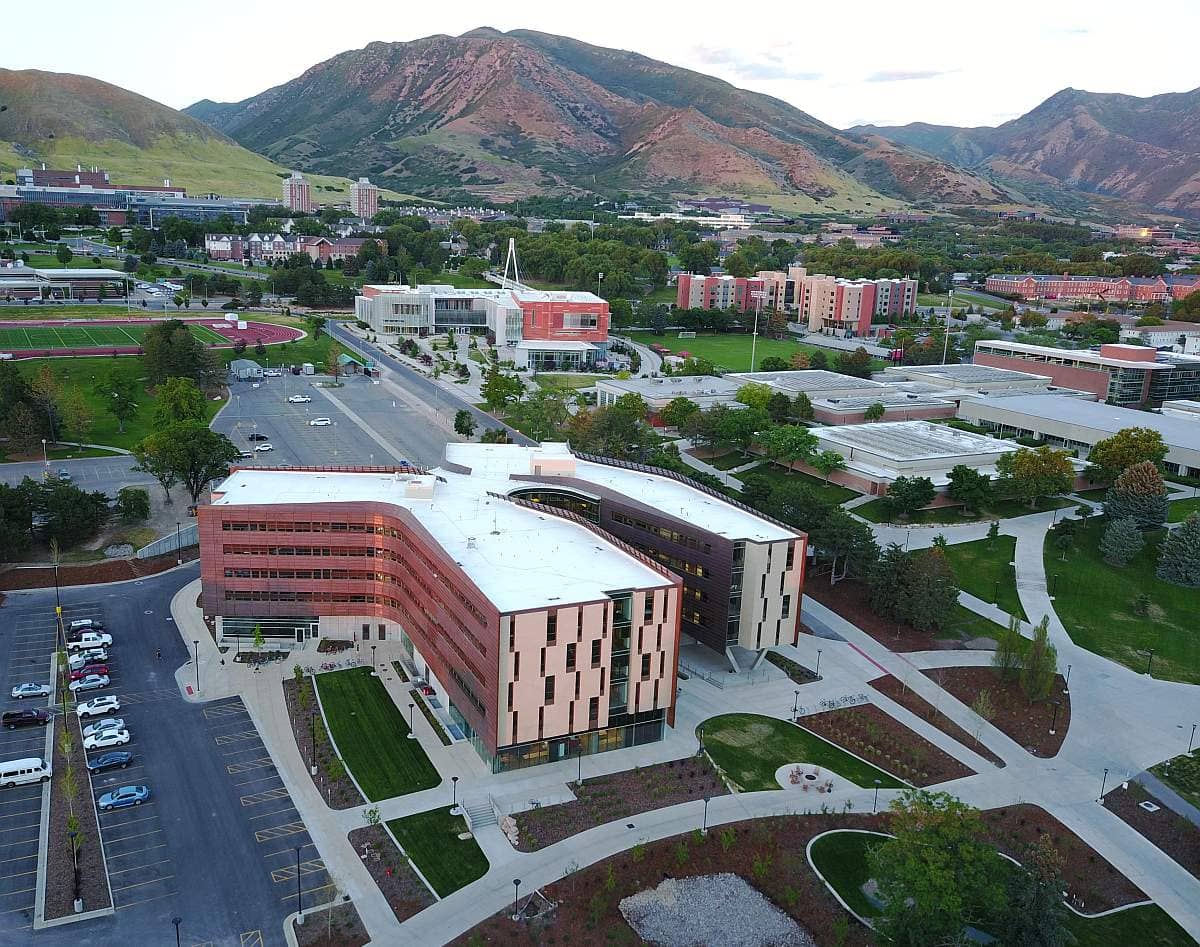 Outside the classroom, the Eccles School provides many options for all students on campus to experience entrepreneurship by launching companies and building products at the Lassonde Entrepreneur Institute. Opportunities there include workshops, mentoring, startup support, grants, meetups and more. Students can also "live, create, launch" at Lassonde Studios, a five-story building in the center of campus with an innovation space on the first floor and dorm space on the upper levels. Lassonde Studios has been featured by The New York Times and Architectural Digest and continues to attract worldwide attention.
The new Princeton Review rankings are based on a summer 2023 survey conducted of about 300 schools with entrepreneurship offerings. The rankings were determined by considering data about the school programs, faculties, students and alumni. Click here to see the details of Princeton Review's methodology for its entrepreneurship rankings.
The Princeton Review and Entrepreneur published the project's ranking lists on their respective websites at princetonreview.com/entrepreneur and entrepreneur.com/topcolleges.
The ranking lists name the top 50 undergraduate and top 50 graduate schools for entrepreneurship studies for 2024. The project also names the undergraduate and graduate schools that ranked highest within seven regions: International, Northeast, Mid-Atlantic, Midwest, South, Southwest, and West.
To learn more about entrepreneurship at the Eccles School and University of Utah, visit eccles.utah.edu/entrepreneur.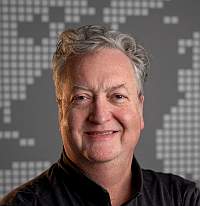 About the Author