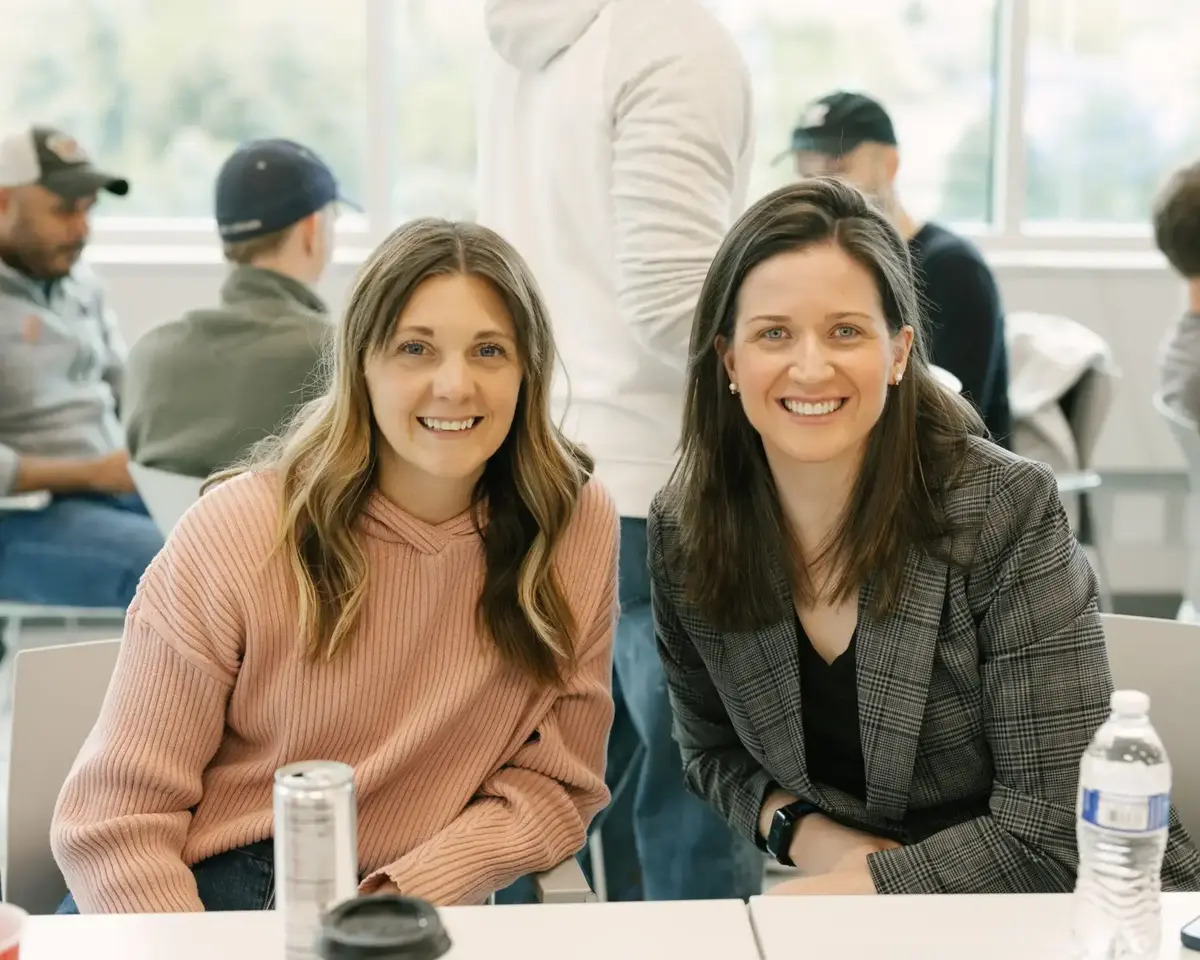 Today Atomic announced the launch of PayLink, its answer to creating a more open banking system in the U.S.
PayLink is a solution suite that streamlines payment switching, making it easier for consumers to switch their primary banking relationship. In addition to providing an improved consumer experience, this solution brings Atomic closer to providing a platform that will enable financial institutions to align with the Consumer Financial Protection Bureau's (CFPB) renewed focus on fostering open banking in the United States.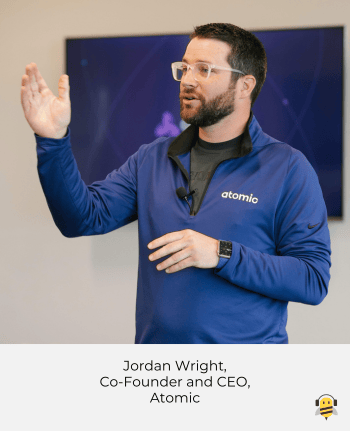 "Making it easy for people to move their payments from one payment mechanism to another is critical in improving the broader consumer banking experience," said Jordan Wright, Co-Founder & CEO of Atomic. "With the development and launch of PayLink, Atomic is adding another critical building block to the open banking ecosystem in the United States, and with its new TrueAuth technology—which doesn't require Atomic to gather consumer credentials—it's revolutionizing the security and authentication protocols for user-permissioned data access."
Aligning with CFPB's Focus
In June, CFPB Director Rohit Chopra announced the Bureau is "working to accelerate the shift to open banking through a new personal data rights rule intended to break down these obstacles consumers face, jumpstart competition, and protect financial privacy." Atomic's PayLink platform is positioned to translate this vision into a functional reality by allowing consumers to more easily switch their banking relationship. When switching becomes easier, competition grows between financial institutions leading to more advantageous solutions for the U.S. public.
Empowering Consumers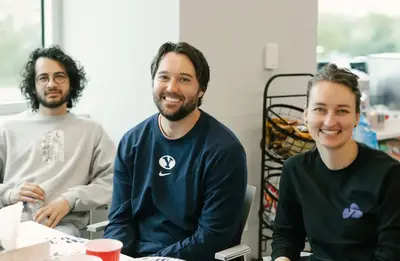 Atomic believes that consumers should be in the driver's seat when it comes to their personal data and advocates for a system where consumers decide when, how, and with whom their data is shared. This ethos is deeply embedded in its products and services, empowering consumers to exercise their personal data rights responsibly and securely.
PayLink shifts power to consumers by offering:
Enhanced security via TrueAuth: With TrueAuth, consumers won't have to worry about their credentials being shared with a third party, because the consumer authenticates with their merchant directly.
Seamless Switching: Consumers can easily transition to new bank accounts in just one session, aligning with the CFPB's vision for open banking.
Multi-Payment Update: A simplified mechanism to update multiple subscriptions and recurring payments at once, minimizing hassle.
Payment Management: PayLink helps consumers confidently manage subscriptions and bill payments from their new accounts.
Transforming Financial Institutions' Operations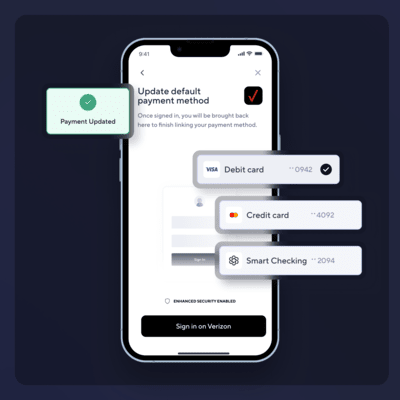 PayLink delivers a transformative impact on the financial ecosystem with its array of features:
Enhanced security via TrueAuth: For decades now, financial institutions have fought the systems that sought to acquire and retain their customers credentials. With TrueAuth this is no longer a concern, since TrueAuth operates without ever receiving customer credentials.
Unified Solution: Atomic can now serve as a one-stop solution for handling both direct deposits and payment switching, eliminating the need for multiple tools.
Accelerated Account Primacy: With streamlined account opening procedures, financial institutions can more quickly become the primary choice for consumers' banking needs.
Revenue Generation: Financial institutions may experience more payments processed through debit and credit cards, resulting in increased interchange revenue.
User Retention: Leveraging advanced technology for an enhanced user experience, PayLink serves as a catalyst for long-term customer loyalty.
"PayLink arms people with the power of choice—while keeping their personal information security a top priority," said Arjan Schütte, advocate for financial inclusion and board member at Atomic. "Atomic is leading the way in consumer-driven, open banking technology that will boost competition and fundamentally change the way we engage with financial institutions.
The Power of TrueAuth Technology
Driven by Atomic's new, proprietary TrueAuth technology, PayLink sets a new standard in connectivity security and user-centric features. With TrueAuth, users can authenticate directly on their device, meaning they never have to share their password with Atomic.
Credential Security: TrueAuth utilizes an OAuth-like authentication method that keeps user credentials confined to their device.
User-Centric Approach: The technology empowers users by putting them in control of their own data, reinforcing trust and commitment to privacy.
Seamless Experience: TrueAuth's native authentication support for password managers helps ensure a frictionless user experience, driving conversion rates.
Authentication Compatibility: TrueAuth supports various hardware authentication methods like FaceID and TouchID, and will support any on device authentication methods - making it a future-proof solution.
Market Validation:
Atomic has validated the market demand for open banking solutions through extensive consultations with its top clients, including three of the top 10 traditional financial institutions in the U.S., as well as 13 of the top 20 fintech apps. This collaboration underscores the industry's appetite for secure, streamlined solutions that drive market competition and empower consumer choice.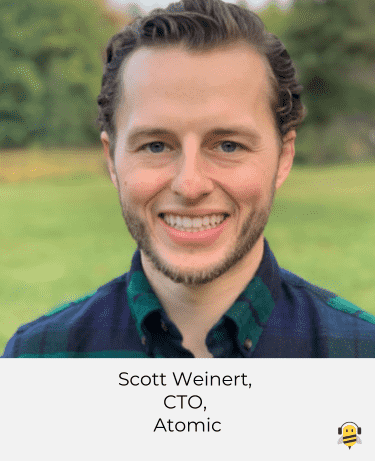 "PayLink is revolutionizing financial institutions' operations by offering a unified solution that accelerates account primacy through streamlining direct deposits and payment switching, making Atomic the top choice for consumers' banking needs," said Scott Weinert, Co-Founder and CTO. "At the same time, we're empowering consumers with seamless switching, simplified payment updates, and secure transactions, aligning with the CFPB's vision for open banking."
Atomic is headquartered in Salt Lake City with remote teams spread out across the US. Atomic is a financial connectivity platform used by over 195 financial institutions and fintech firms, including 13 of the industry's largest digital-first neobanks and 3 of the top 10 financial institutions. Atomic serves as the essential bridge between consumer data and financial solutions by allowing unparalleled access to payroll, HRIS systems, and merchants, facilitating a range of financial services including direct deposit switching, income and employment verification, and payment method updating.
Atomic has raised $70 million since its founding, including a "pre-emptive" $40 million Series B that the company announced on March 3, 2022, as reported by TechBuzz. The Series B investment was co-led by Mercato Partners' (Cottonwood Heights, UT) Traverse Fund (the first time this fund has invested in Atomic) and existing investor Greylock (Menlo Park), each putting in about the same amount. Other existing investors participated in the round including Core Innovation Capital (San Francisco), Portage Ventures (Toronto), and ATX Venture Partners (Austin).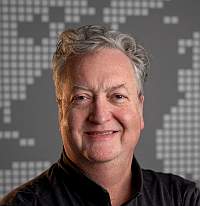 About the Author