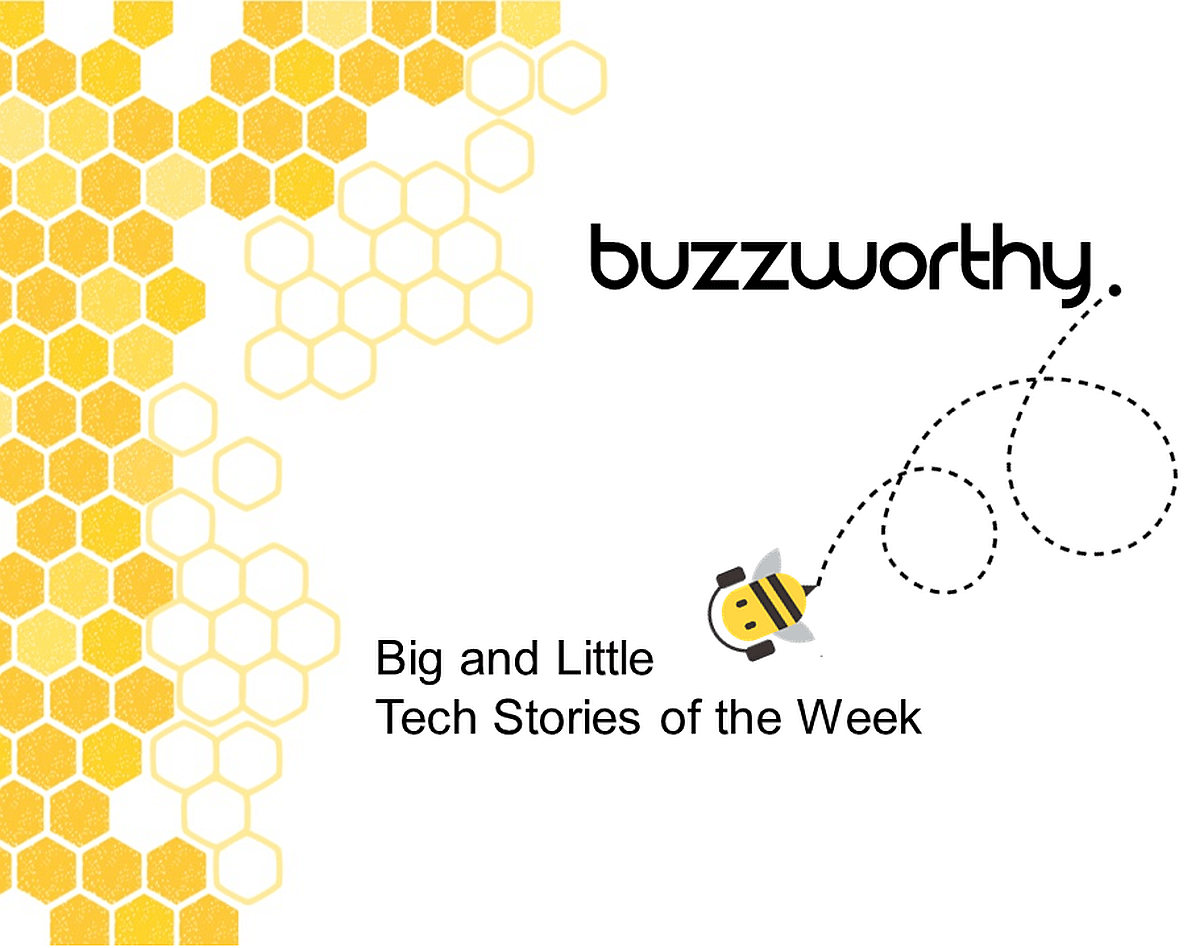 Buzzworthy - April 12, 2021
The Wall Street Journal Shines a Light on Utah's Robust Job Market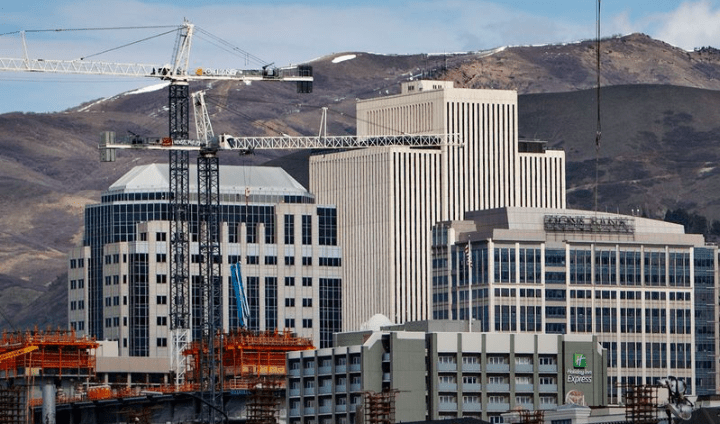 On April 9, 2021, The Wall Street Journal highlighted the attractiveness of Utah as a great place to find a new job. About Utah, WSJ reporters Hannah Lang and Kim Mackrael said "Salt Lake City has top-notch ski resorts, challenging bike trails, and breathtaking views of the Wasatch Mountains. It also is home to the hottest job market in the U.S. As the pandemic raged through the U.S. in 2020, no metropolitan area in the country expanded the size of its labor force more on a percentage basis than Utah's capital. It also had the lowest average unemployment rate and the highest share of people working or looking for jobs. These signs of strength helped it rank first among 53 large metro areas in an annual examination of U.S. labor markets conducted by The Wall Street Journal, after ranking fourth in 2019."
Note: Wall Street Journal articles are available only via subscription.
On a similar note, Eliza Pace of TechBuzz wrote about Utah's robust jobs market and powerful and resilient economy on April 7, 2021.
EVŌQ Nano Nears Breakthrough in Antibiotic Resistance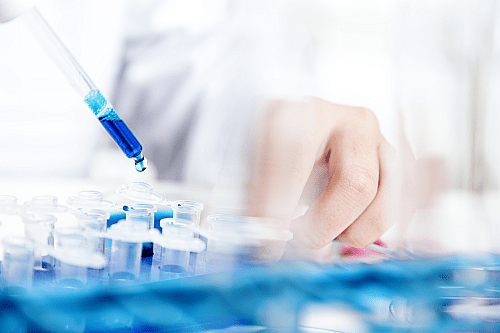 On April 9, 2021, EVŌQ Nano of North Salt Lake announced that it believes it is close to a groundbreaking advancement in the global war on superbugs—a new therapeutic nano substance called EVQ-218, a development reported on by our friends at UtahBusiness and worth repeating.
Using the University of Utah's Nanofab and its leading-edge spectroscopy, EVŌQ Nano's scientists can view the effect of EVQ-218 on the most dangerous bacteria. Research at the University of Washington indicated EVQ-218 possesses the ability to permeate biofilm, a protective barrier that gives bacteria the ability to resist existing antibiotics. EVŌQ Nano studies to date suggest EVQ-218 will not lead to mutations that can cause drug resistance in bacteria. EVŌQ Nano is undergoing preclinical toxicology studies and is working with the US Food and Drug Administration to formally enter the complex new drug development path. Brigham City native, Scott Morrison, CEO of the company, believes EVQ-218 will be a game-changer weapon in the war against antibiotic-resistance.
Soon Pitches at TechCrunch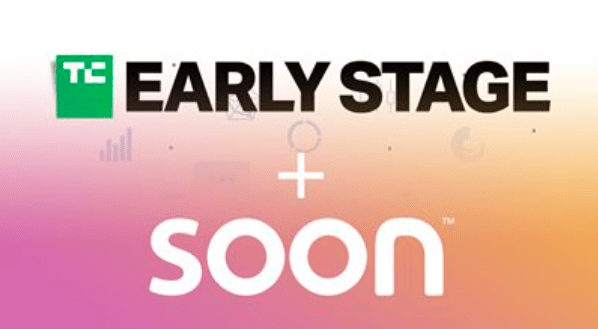 On April 1-2, 2021, TechCrunch featured ten exceptional early-stage startups, including Soon of Salt Lake City, the only fintech and Utah startup in the running. The company has developed "a patent-pending cash flow algorithm automating investing from start to finish, with the best combination of simplicity and wealth generation in a personal finance solution. Soon functions across all assets from checking to savings accounts and more." "While we didn't win the competition, it was still an honor to be selected to participate in this exclusive pitch competition," said Aaron Bylund, co-founder and CMO of Soon. Soon is getting ready to make several big announcements in the coming days and weeks. TechBuzz will cover them. Stay tuned.
Note: Because of interest from this TechCrunch competition, Soon's $900K angel round as reported by TechBuzz on April 1, 2021, became oversubscribed and grew to $1 million. The TechCrunch event is also driving additional interest towards the company's seed round.
Mary Cardon Retires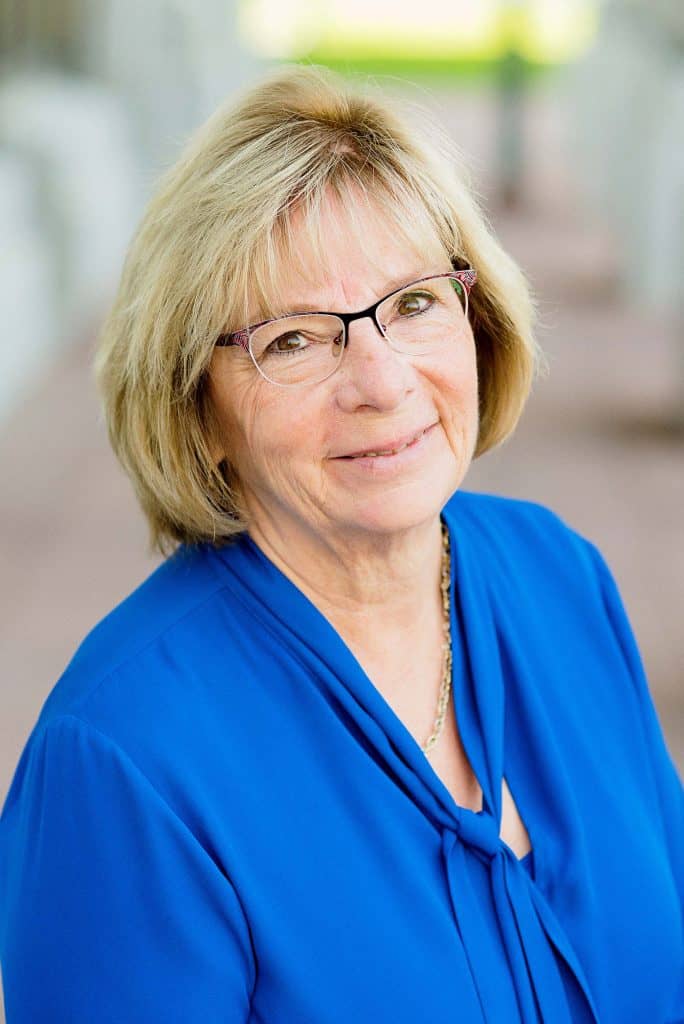 On April 12, Mary Cardon, the Director of the Utah Industry and Innovation Center in the Utah Governor's Office of Economic Development, announced her retirement, effective May 12. Cardon shaped the Center since its founding in 2008 when she got it running using a modest amount of remaining USTAR (Utah Science Technology and Research Initiative) funds when that program came to an end.
In her farewell message, Cardon writes, "It has been my distinct privilege to lead the Center and assist Utah's companies as they work tirelessly to bring their technologies forward, sharing their ideas, hopes and challenges with us. I have been beyond fortunate to have worked with the finest team members at all turns. Their passion, thinking and actions inspire me daily and their work is the bedrock of the success. This zenith has meant Center clients win at nearly twice the national win rate, and the Center has been nationally recognized by the Small Business Administration with their highest honor, the Tibbetts Award. In addition, the state of Utah has moved up in the number of SBIR-STTR awards and moved out of EPSCOR status, both difficult to do. The road was not straight, thank goodness, and we have had fun along the way as we learned and grew. There have been at least six names and their apparently required acronyms. We have moved from USTAR to GOED, and overcome a few legislative challenges. Through all of this, there have been many who have lifted and guided me and the Center - the USTAR and GOED staff, advisory and governing boards, partners, friends and allies from all sectors in all corners of the state. Thank you."
"Mary Cardon has contributed greatly to VentureCapital.org's efforts for women entrepreneurs and also our hometown startups. Her retirement is great for her but also sad for the community because she's a spectacular person and has made a huge contribution to Utah startups," said Tara Spalding, Managing Director of Boom Startup Accelerator.
Under Cardon's leadership the Center has helped bring over $46 million in non-equity funding to Utah companies. TechBuzz thanks Mary for her contributions to businesses in Utah and wishes her well in her retirement.
Movie Night: Life on BitCoin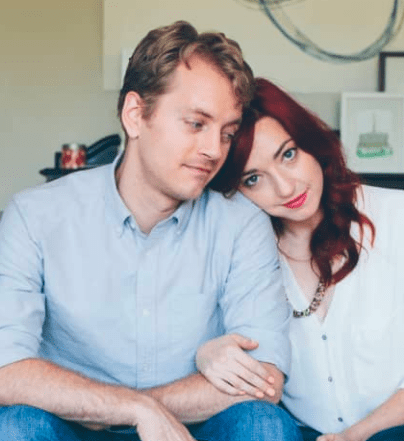 Beehive Movie Night - Life on Bitcoin. Beehive Ventures is sponsoring a movie night at the Lehi Kiln theater (2701 N Thanksgiving Way, Unit 100, the auditorium is next to the reception area) featuring Austin Craig, Editor of TechBuzz, his wife, Beccy. Austin and Beccy famously recorded every monetary transactions using only bitcoin on their honeymoon and first months. TechBuzz will provide free popcorn and drinks. Thanks to Beehive Ventures and Kiln for sponsoring the event. The venue is not large. Tickets are limited. Get them here.
Tuttle Twins Approaches Crowdfunding Goal of $500K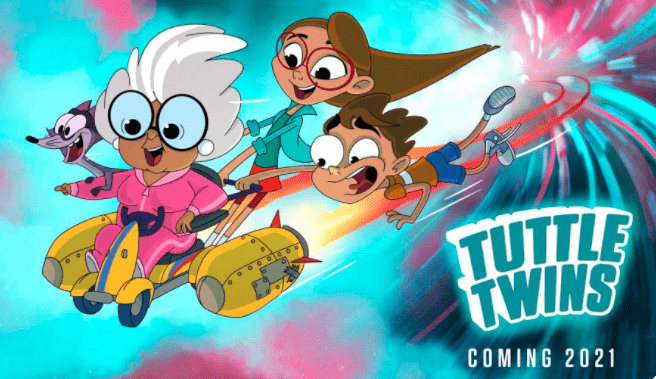 On April 7, 2021, Angel Studios announced a second round of investment for Tuttle Twins, the #1 crowdfunded animated kids project in the US. Tuttle Twins is looking to raise $2.7 million USD in 35 days to create additional episodes.

"The demand for this show has surpassed our wildest expectations, and we are moving production along as fast as possible to get an episode out to kids this summer. In our latest funding round, we're aiming to raise enough to fully fund Season 1, and then we'll look toward the next season," said Daniel Harmon, Showrunner of Tuttle Twins.
To date, Tuttle Twins has raised over $1 million USD in crowdfunding. As of this writing, over 900 backers have invested nearly $470K of the $500K fundraising goal. The crowdfunding campaign is using same approach that The Chosen used to raise roughly $10 million for its series, making it the #1 crowdfunded media project in history. The series includes 11 children's book. Two million books have been sold to date. It is translated into ten languages.
Dan Burton of Health Catalyst Recognized as CEO of the Year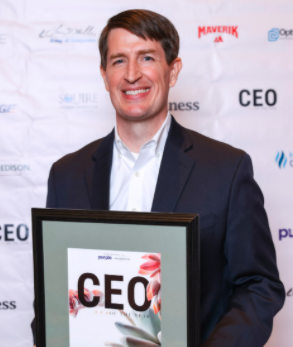 On March 31, 2021, Health Catalyst's Dan Burton was named a Utah Business CEO of the Year, an award recognizing CEOs who have led their organizations with "strength, courage, and endurance, and made a positive impact in Utah." Burton was presented his award at the Utah Business CEO of the Year luncheon on March 25, 2021 in Salt Lake City.
Under Burton's leadership, Health Catalyst has grown from startup to a multibillion-dollar valuation as a publicly traded company. Despite the challenging business environment the COVID pandemic created last year, Health Catalyst committed to no COVID-related layoffs during the year, acquired three technology companies, improved its products and services offerings, including nine COVID-specific capabilities, and increased its team members to more than 1,000.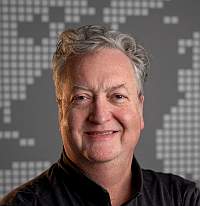 About the Author