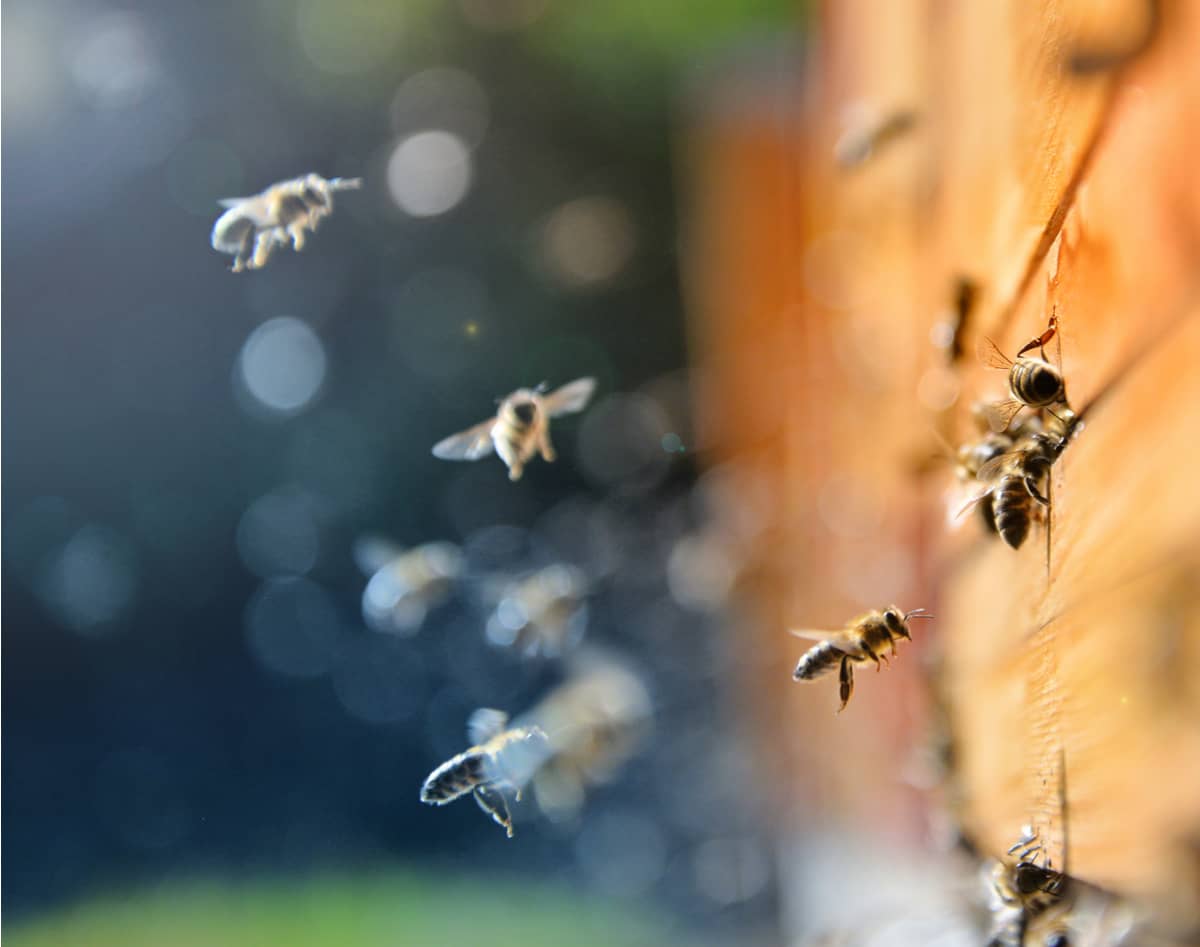 Buzzworthy - April 18, 2022
BoomStartup Announces Pitchup Three Awardees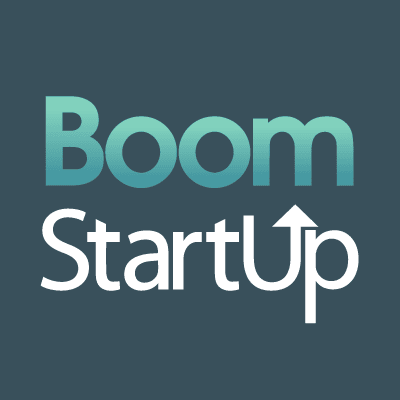 BoomStartup announced on April 22, 2022 the category winners of its PitchUp Three virtual pitch competition. 21 companies pitched 12 investors, media (including TechBuzz), accelerators and other members of Utah's entrepreneurship ecosystem.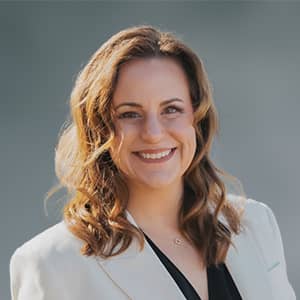 Organized and led by Tara Spalding, Managing Director of BoomStartup Accelerator, PitchUp is an inclusive, fast-paced, open pitch competition, highlighting and rewarding companies that are improving the future.
Having just completed its third iteration, Pitchup Three on April 15, 2022, PitchUp competitions to date have received over 600 applications from innovative companies in over 40 different countries, including many developing countries. PitchUp has a particular emphasis on new or emerging businesses that are developing helpful, sustainable, or disruptive innovations.
Since its inception, PitchUp has awarded over $100,000 in cash and services. Last weeks awardees from Pitchup Three include:
Digital Toolkits Category
Lumose - Presented by Caroline Ragan from Provo, Utah, USA
Transportation + Logistics Category
ELNAV - Presented by Hrvoje Mihovilović from Split, Croatia
Climate + Sustainability Category
Atmospheric Refrigeration Corporation – Presented by Edward Amaral from La Verne, California, USA
Enterprise Solutions Category
iAllo - Presented by Gezel Nehmadi from Venice, California, USA
Education + Intelligence Category
Learnidy – Presented by Joanna Huang from Salt Lake City, Utah, USA
Finance Category
Folioboost – Presented by David Woodbury from Spearfish, South Dakota, USA
Health + Wellness Category
Expressive Painimation – Presented by Naudia & Charles Jonassaint from Pittsburgh, Pennsylvania, USA
Taiwan Startup Terrace-winner
INESS - Presented by Soner Haci from Jersey City, New Jersey, USA
Salt Lake Chamber's Roadmap to Prosperity Coalition - April Update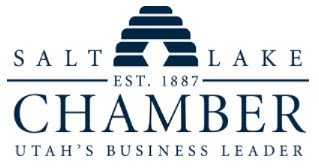 On April 22, 2022, the Salt Lake Chamber's Roadmap to Prosperity Coalition, in partnership with the Kem C. Gardner Policy Institute, announced the April update of its Economic Dashboard. The Dashboard provides data on the state's economic outlook and actionable context for decision-makers.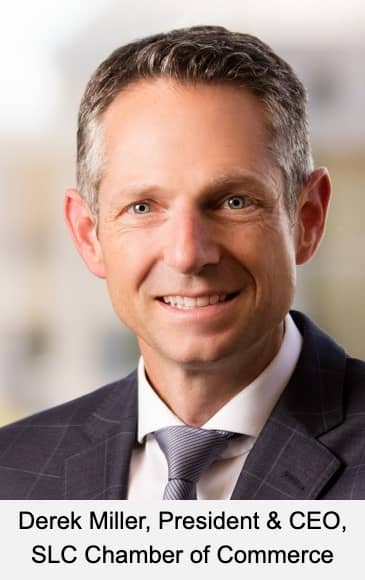 "Utah's labor force participation is a shining star, coming in over 5% higher than the national average," said Derek Miller, president and CEO of the Salt Lake Chamber and Downtown Alliance. "While the prior divergence in consumer confidence from national trends shifted in March, the state's dip in confidence is now more in line with current macro trends. Overall, Utah's position remains one of relative strength with low unemployment, continued growth and broad economic diversification."
Three essential insights from the April 2022 Roadmap to Prosperity Dashboard include:
Utah's unemployment rate is lowest in the nation. Utah's March unemployment rate of 2.0% is the lowest in the nation, tied with Nebraska.
Utah home prices continue to rise. Utah's home prices have risen drastically over the last year with a median home sale price of $501,000 in February 2022.
Consumer confidence drops significantly. Utah's consumer confidence dropped to the lowest level since its creation in October 2020. U.S. consumer confidence also hit a low point, even lower than during pandemic onset.
The Dashboard is updated monthly, providing essential insights, tracking ten timely and leading measures, and sharing pertinent indicators. This provides leaders with critical and timely information to make informed decisions.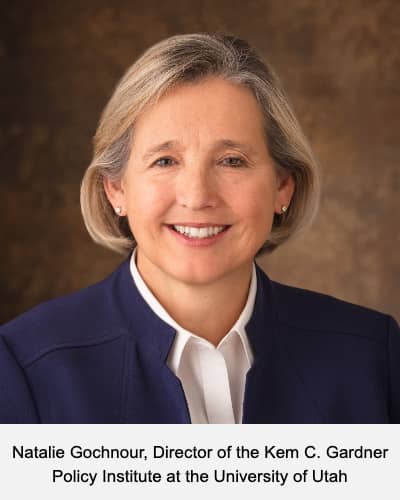 "This month's dashboard is beginning to show the economic impacts of Russia's war of choice in Ukraine and continued supply chain disruptions," said Natalie Gochnour, director of the Kem C. Gardner Policy Institute. "The dip in Utah consumer confidence and continued housing inflation, which has led to a multiyear median home price now exceeding $500,000, indicate a still-shifting economy. However, Utah's 4% job growth rate and high labor force participation point to economic stabilization. In short, while global uncertainty is having an impact on Utah and our economy, we remain a bright spot on the national map and continue to consolidate around sustainable growth."

Perfect Day to Build New Enterprise Biology Hub in The Gateway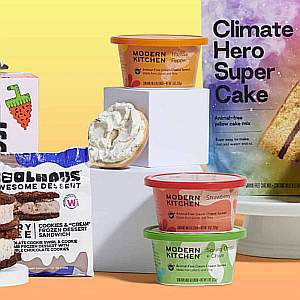 On April 20, 2022, Perfect Day, Inc. announced plans to build its second US location in The Gateway in the heart of downtown Salt Lake City. The biology products company will be the newest member of the vibrant BioHive hub, the nation's fastest growing science campus which has over 200,000 sq ft of commercial and laboratory space. Construction will begin immediately on the state-of-the-art 60,000 sq ft facility, which will serve as a critical base for its fast-growing Enterprise Biology business.
Perfect Day works with partners around the world to recreate foods and goods we love in a way that systemically builds a climate-positive future. The company's flagship product, the world's first precision fermentation protein, debuted in 2020. Instead of relying on cows, Perfect Day works with microflora to create proprietary animalfree cow whey protein. While delivering the same taste and texture as conventional cow whey protein, an ISO compliant, third-party reviewed life cycle assessment (LCA) found that Perfect Day's whey protein reduces blue water consumption by up to 99%, greenhouse gas emissions by up to 97%, and non-renewable energy use by up to 60%, compared to conventional production methods.
The expansion to Salt Lake City is in partnership with the Utah Governor's Office of Economic Opportunity (Go Utah) for an EDTIF tax credit. Utah will serve as a critical site for Perfect Day to pursue its mission to create a kinder, greener tomorrow. Over the next four years, Perfect Day plans to add over 60 new high-paying positions to its Salt Lake City team.
"Perfect Day is an exciting addition to Salt Lake City, which is home to a fast growing life sciences industry. Having evolved into a dynamic campus for life sciences companies to grow and innovate, The Gateway is a valuable partner in supporting our initiatives to grow the city's biotech and life sciences ecosystem," commented Salt Lake City Mayor Erin Mendenhall.
This new U.S. location will accelerate Perfect Day's ability to scale its Enterprise Biology business unit, delivering scale-up production, IP licensing, strain services, and other offerings to a diverse range of biotechnology, biopharmaceutical, and life science customers. As Perfect Day's investment into Utah deepens, so does its ability to deliver on its environmental impact initiatives. Perfect Day harnesses biology to create novel ingredients that cater to evolving consumer demands for more compassionate, sustainable products and help companies of all sizes, across multiple industries, improve and scale their sustainability efforts within their organization and across the supply chain.
Cinch Awarded Runner-up Honor in Shell Startup Showdown

On April 19, 2022 Automotive Ventures, an automotive technology and mobility Venture Capital firm, announced the winners of the 2022 Shell Startup Showdown. The showdown, a joint effort between Automotive Ventures and Shell Lubricants, awards $50,000 to automotive technology companies that demonstrate innovation in mobility, customer experience, net-zero emissions and new energies.
Cinch took home the runner-up prize and a $15,000 award.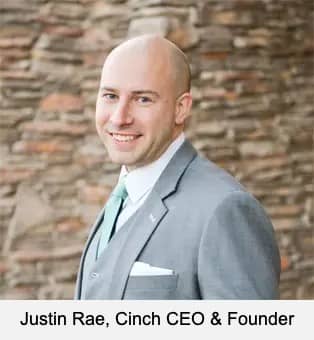 Draper, UT-based Cinch is a data science and low-code, no-code automation platform that brings together a company's data from many different sources, cleans and normalizes the data, runs data models and allows users to easily and quickly use this data to drive revenue. Cinch was founded by Justin Rae, Jared Rich and Chris London. TechBuzz profiled the company last July.
4.screen, a Munich, Germany-based platform that enables local businesses and global brands to communicate in real-time with drivers, took home this year's top honors and received the top $35,000 award.
The competition, which aims to recognize and reward automotive technology companies that best align with Shell's goal to power progress through more and cleaner energy solutions, launched on February 15, 2022. The competition culminated on Demo Day, when the finalists presented their business ideas to executives at Shell Lubricants and Automotive Ventures.
Automotive Ventures and Shell Lubricants jointly selected six startup finalists to meet periodically over six weeks with mentors from both Shell's leadership team and Automotive Ventures to strengthen their business pitch before Demo Day. This preparatory program was developed to help finalists improve their story and value proposition, optimize their presentations and network with industry experts in advance of the competition.
Other finalists of this year's competition are listed below:
Consumer Summit - April 28, 2022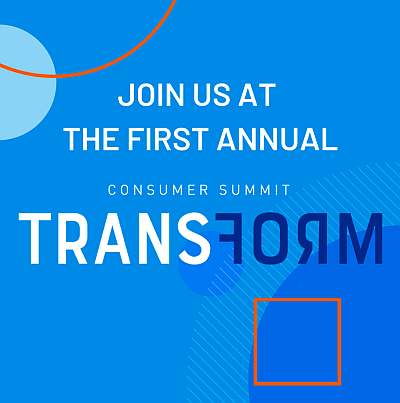 On April 28, 2022, the region's first annual Consumer Summit will take place at the Slopes EVNTS Center in Draper, UT, an event that will gather leading consumer and consumer-tech companies.
Organizers of the event have been analyzing data from a Qualtrics survey focusing on how consumer-oriented companies have been adjusting to current market conditions and a dramatically changed consumer environment in part triggered by the pandemic, supply chain challenges, etc.
The half-day event will present data from consumer companies about how changes to the consumer landscape has impacted operations and strategies of direct-to-consumer, B2B, and consumer-technology companies. Tickets to the event cost $35.
"The Consumer Summit is the first time we're shedding light on the innovation and leadership of this community to solidify our place in the consumer conversation, and propel the global impact that is being built and created here, says Cydni Tetro, CEO of Brandless and an organizer of the Consumer Summit. "The Summit is gathering data from consumer companies about how these changes have impacted operations and outlooks for a report that will show the state and strength of Utah's consumer industry."
Lassonde 20th Anniversary Party & Marketplace - May 4, 2022

The Lassonde Entrepreneur Institute at the University of Utah is celebrating its 20th anniversary this year, and invites the public to celebrate with the event. On May 4, 2022, at 3-5 p.m. Lassonde Studios will host a public party and startup marketplace where visitors may browse at buy startup products, enjoy treats, talk to guest and listen to student DJs.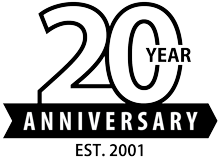 "We believe that through hard work, integrity, stewardship, and service, those with a vision can create extraordinary experiences. Our family is proud to support a variety of entrepreneurial programs including the Lassonde Studioss" Gail Miller, owner, Larry H. Miller Group of Companies.
Register or learn more about the event here.
Vivint Names Rasesh Patel as COO

On April 20th, 2022, Vivint Smart Home announced Rasesh Patel as its new chief operating officer (COO). Effective mid-May, Patel will oversee the company's operations and its technology and product platform.
Patel spent the past seven years of his career at AT&T where he served in various executive leadership roles before being named chief product and platform officer for AT&T Business. He was responsible for its portfolio-wide P&L with $35B of annual revenue, as well as its integrated platforms, products and solutions including fiber, 5G, Edge, IoT, cybersecurity, collaboration and cloud connectivity.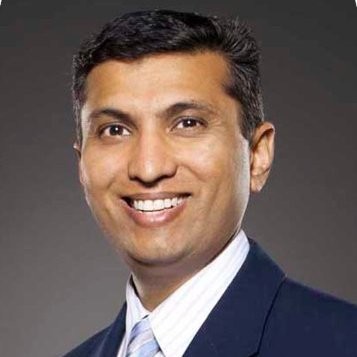 "Rasesh has a proven set of skills and knowledge that will further accelerate our momentum as a leading smart home platform in the industry," said David Bywater, CEO of Vivint Smart Home. "His strong track record of achieving operational excellence, growing profitable businesses, and delivering innovative product and platform solutions make him an ideal leader to bring smart security, smart energy, and smart insurance into a seamless customer experience that will redefine what it means to live in a smart home."
Prior to its acquisition by AT&T, Patel served as senior vice president of customer experience for DIRECTV. Through his focus on developing a seamless omni-channel customer experience, DIRECTV's NPS position improved from third to first in the industry while simultaneously driving significant operating efficiencies.
"I have been so impressed with the Vivint team and the company's plans to make homes smarter, more energy efficient and more secure," said Patel. "Vivint has already brought a category-defining smart home experience to millions of customers, yet there is still so much opportunity to innovate on this incredible platform. It's a very exciting time to be joining the company."
Patel received an MBA from UCLA's Anderson School of Management and a Bachelor's Degree in Electrical and Computer Engineering from the University of California, Irvine.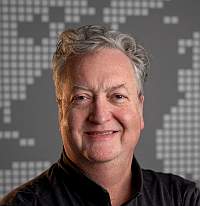 About the Author