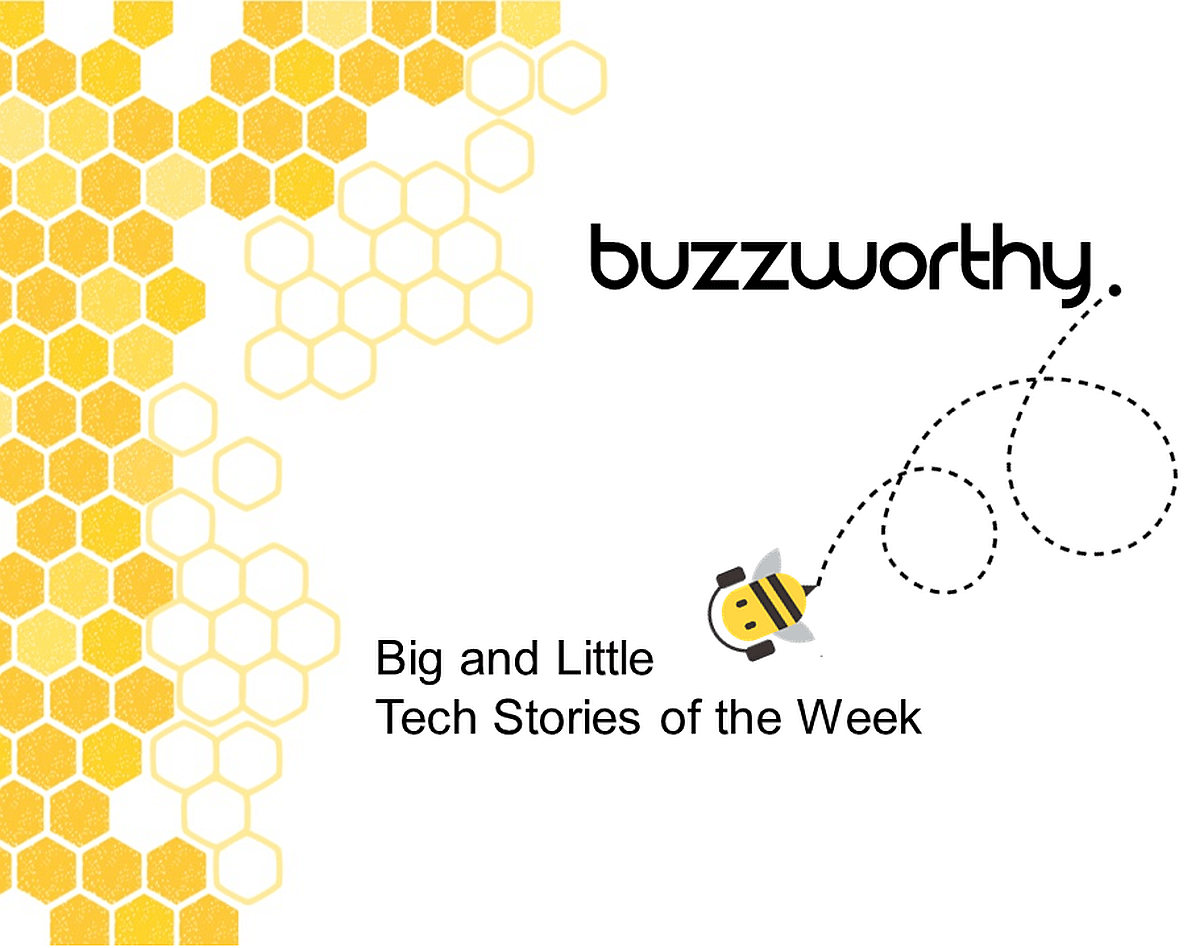 Buzzworthy - April 2, 2021
Utah's Economy Ranked #1 by US News and World Report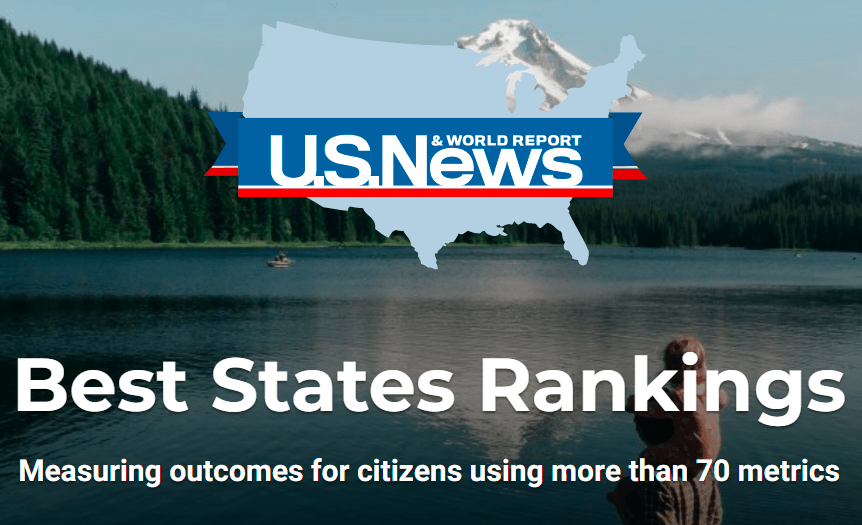 In March 2021, US News and World Report ranked Utah's Economy #1 in their latest rankings. The Beehive State ranked #3 in the report's overall rankings, up from #4 of the previous year. The report's ranking methodology analyzed 70 indicators with thousands of data points and organized within eight general categories—health care, education, economy, infrastructure, opportunity, fiscal stability, crime and corrections and natural environment. Each category is weighted on a scale between approximately 9 and 16 percent, with Health Care and Education at the top.
Utah ranks among the top states for business and careers, entrepreneurs, personal income growth, family prosperity, and quality of life. In Utah, we're focused on economic opportunity for entrepreneurs, companies, and all Utahans. The US News and World Report rankings echo many of the conclusions found in the recent Milken Institute report (covered last month by TechBuzz) and highlight Utah as entrepreneur-friendly, a diverse economy, updated infrastructure, vibrant healthcare and life sciences sector, among many other factors that combine to make Utah an attractive place to start and run a business.
Johnny Hanna honored by Utah Business as CEO of the Year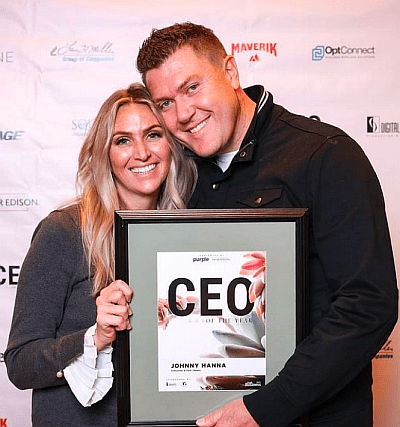 Johnny Hanna, CEO of Homie for the past five years and previously CEO of Entrata for eleven years, received the CEO of the Year distinction from Utah Business. Hanna has instituted a corporate culture at Homie that focuses on work-life balance, mental fitness, as he previously wrote about on TechBuzz.
His Homie colleague, Joe Grover (CMO), wrote about Johnny and the honor on LinkedIn:
"Many of you know this good man Johnny Hanna and his wife and partner Paige Hanna. Utah Business recently honored him as CEO of the Year. He didn't seek this recognition, but he deserves it. Working with Johnny has helped me to be more accountable, balanced and kind. His example speaks more loudly than his words. He is genuine, empathetic, creative, funny, committed and supportive. He listens and counsels with sincerity and directness. Johnny strives for balance and has taught me that who I am is independent of my job. He knows his role as a father and husband will have a more lasting impact then being a CEO. Building Homie has not been easy. It's taken tremendous sacrifice from Johnny Hanna, Mike Peregrina, Homie Co-founder Mike Trionfo, and so many others. I'm grateful for a moment to publicly thank Johnny for inviting me on this exciting and rewarding journey to build something worth building. Congrats Johnny. The job of CEO isn't lonely at Homie."
Emmersion Raises $5.5 Million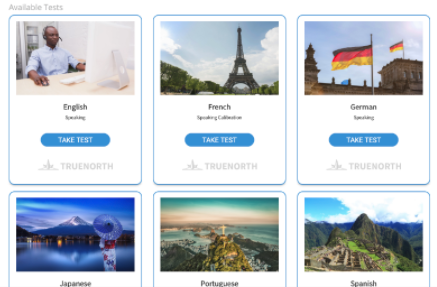 On April 1, 2021, Emmersion announced its closing of a $5.5 million round of funding. The early-stage round was led by Sepio Capital located in San Francisco, joined by Next Frontier Capital, with offices in Montana; Jeremy Andrus; and Tamarak of Springville, Utah. Founded in 2015 in Rexburg, Idaho as an online English tutoring company, Emmersion is now located in Lehi, Utah and provides automated language assessments to over 700 customers around the world, including Global 100 and several universities.Emmersion uses a cloud-based, AI technology to automate the language assessment process.
First Annual Element Awards Recognize 16 Outstanding Women in Life Sciences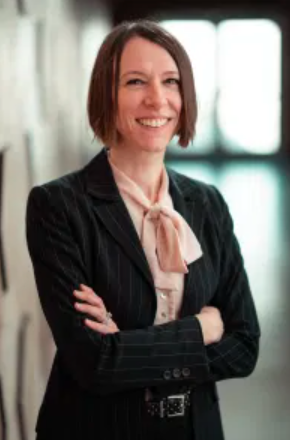 On March 26, 2021, the First Annual Element Awards recognizing sixteen outstanding women of achievement was held in Washington County at the Dixie Convention Center. The event was hosted by St. George Area Chamber of Commerce.
16 women were honored for their achievements in life sciences. Among the winners were: Dr. Martina Gaspari, pictured left, Sr. Scientist at Genestat Molecular Diagnostics and faculty member at Dixie State University; Tazia Taylor, Marketing and Communications Manager of Intermountain Precision Genomics. Precision Genomics, a BioUtah Elite member, was also the presenting sponsor of the event; and Ally Isom, Chief Strategy & Marketing Officer at BioUtah, and a keynote speaker at the event.
Steve Jensen, MX Director of Public Relations, Wins TechBuzz Ghostboard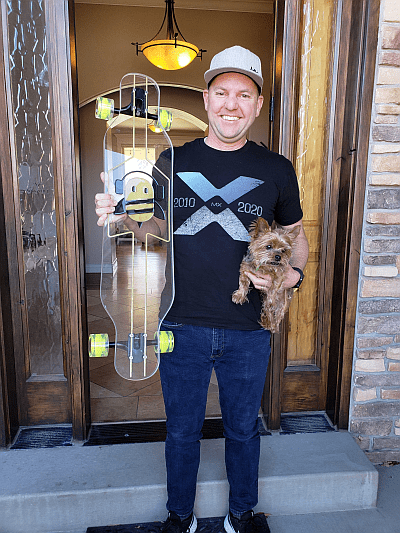 On April 2, 2021, Steve Jensen, Director of Public Relations for MX, the Lehi-based fintech, received a TechBuzz longboard as part of the TechBuzz newsletter subscription campaign announced in February, 2021. Jensen signed up to the newsletter on March 15 enabling his eligibility to win the March award — a custom longboard designed by Ghost Longboards of Pleasant Grove, covered by TechBuzz, with its signature plexiglass, grippy and flexible board and matching gold and black quality wheels and trucks, finished with the TechBuzz bee logo and gold and black resin inlay.
"We've actually heard of these...my fifteen year old son is dying to get one...that is why I thought this was a joke...there is no way!" exclaimed Jensen upon receiving the board at his home early in the morning of April 2. "I told him about it and he said 'can I have it?' No, you can't have it but you can ride it," granted Jensen. "We're so excited; its going to be a family longboard."
Hand-crafted, custom TechBuzz Ghostboards will continue to be offered to subscribers to the weekly TechBuzz newsletter via random drawing at the close of each month. Anyone may enter to win a Ghost Longboard by subscribing to the weekly TechBuzz newsletter on the TechBuzz website.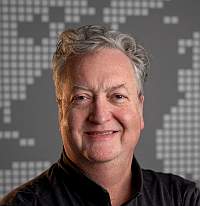 About the Author